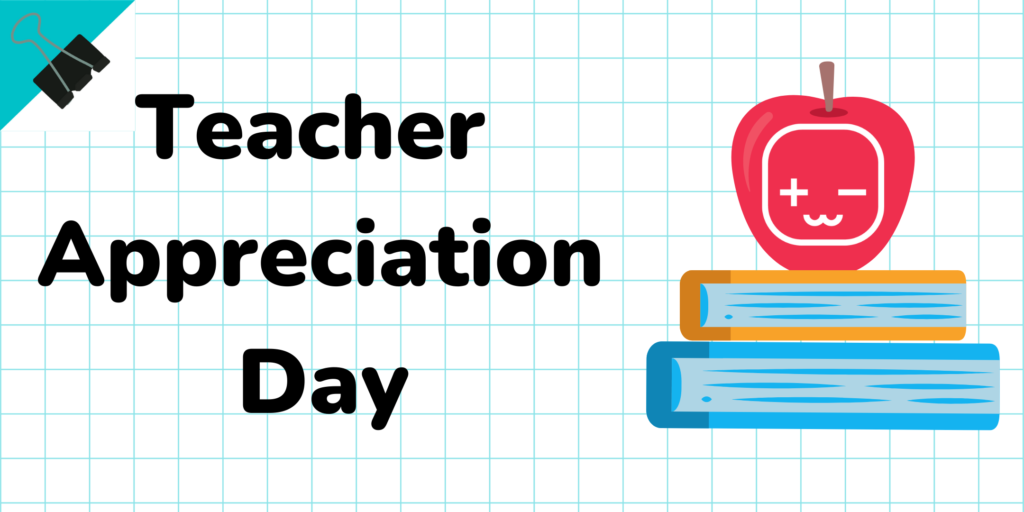 Teacher Appreciation Day is May 4th! To show our gratitude and thanks to the teachers who make a difference, Chibitronics is celebrating with giveaways of our Chibi Lights STEM Starter Kit and hosting a special, free professional development session!
100 Chibi Lights STEM Starter Kits Giveaway
For educators interested in basic electronics and circuitry, we will be giving out our Chibi Lights Starter Kit on Teacher Appreciation Day. This kit includes our Circuit Sticker Sketchbook, LED stickers, copper tape, binder clips and batteries. Learn more here. The first 100 teachers to use the special discount code will receive a free kit. Check back on May 4th for the code!
Terms & Conditions: shipping charges apply; one kit per educator, please; you must have a .org or .edu account, or the order will be cancelled; code valid from May 3rd, 11:59PM ET 2021 to May 5th 3:01AM ET 2021. Check back on May 4th for the code!
Teacher Appreciation Day Professional Development Session
To go along with your STEM Starter Kit we'll be offering a free hour-long PD session on May 26th, 2021 at 7PM ET. You can register for the session now and come back on May 4th for the code you need to claim your free kit at shop.chibitronics.com.
Remember that there is always a 20% discount available to educators that you can sign up for here!
More Resources
For templates, lesson plans, and classroom activities, please check out our Educators Section.
Chibitronics Teacher Appreciation Day 2021