Our Mission
Chibitronics is an evolution of Jie Qi's passion for combining technology and art through making electronics using paper craft. The circuit stickers were developed as part of her PhD research at the MIT Media Lab. Together with Andrew "bunnie" Huang and Patricia Ng, Jie's research has evolved into the Chibitronics toolkits. We hope to share this new way of learning circuits and creating artwork, so that everyone can become technology creators!
Our Team
We're a small team dedicated to bringing you the best learning and making experience with our LED circuit stickers.  Please contact us at info@chibitronics.com if you have any questions, suggestions or feedback around our stickers.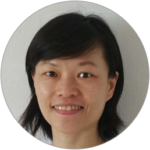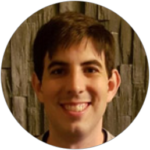 Design Team
Our 2017 Chibitronics Design Team is a talented group of paper crafters.  We're so lucky these ladies are designing, making, and sharing their Chibitronics creations. They've made combining electronics and paper crafts an art form!
Circuit Stickers would not be in existence, without the early support of many talented educators and academic institutions. These include NEXMAP, CV2, National Writing Project and Exploratorium Tinkering Studio, who helped share this work and created additional resources for the classroom and museum floor. A huge thank-you to Ayah Bdeir, Natalie Freed, Ed Baafi, Leah Buechley and the High-Low Tech Group for guiding this work from the very beginning. Our work was made possible by funding and generous support from the National Science Foundation, MIT and the MIT Media Lab.
Finally, a big thank you to workshop participants and our CrowdSupply backers! We hope our stickers continue to illuminate your thinking!
Awards
Chibitronics LED Circuit stickers have won awards in the toy, craft, maker, technology and art communities.