Introduction
In this tutorial, you'll learn to make a light-up paper helicopter.
Contents
This paper toy spins as it flies!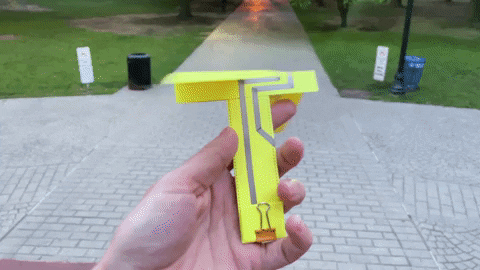 Topics
paper, LED, flying toys, simple circuits
Template
Materials
Coin Cell Battery
Binder Clip (battery holder)
Thick printer paper or cardstock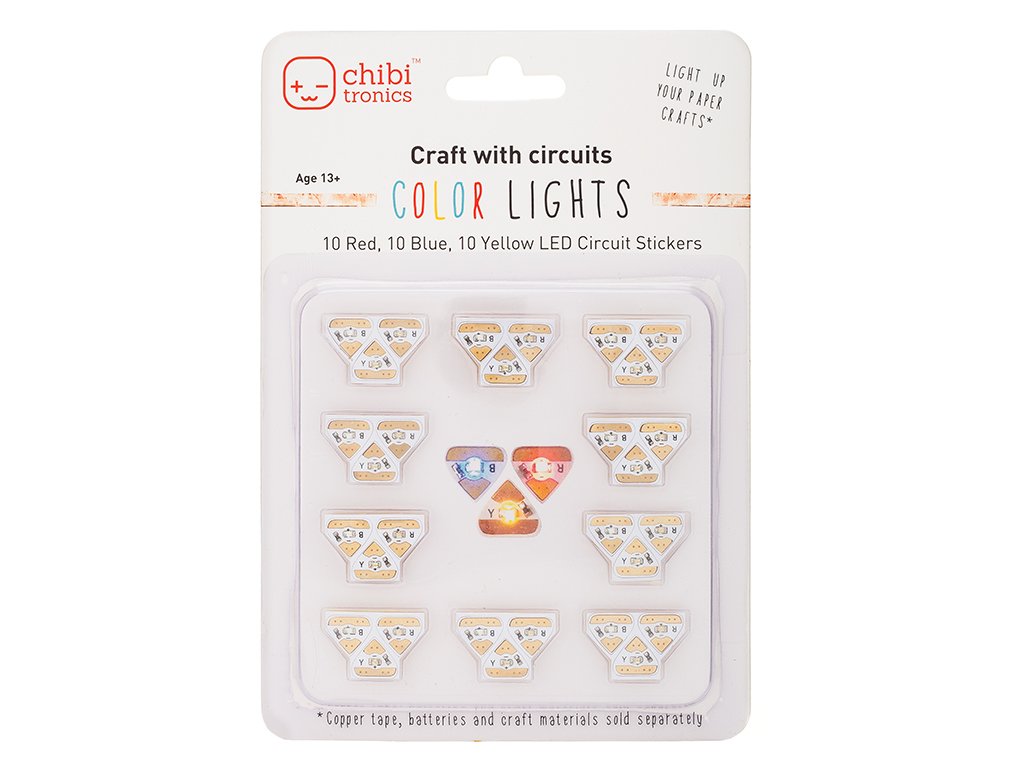 Tools
Scissors or craft knife
Printer for Template
Directions
Video Overview:
Step 1
Print the template on thick, colorful paper. Choose three LED Circuit Stickers for your project.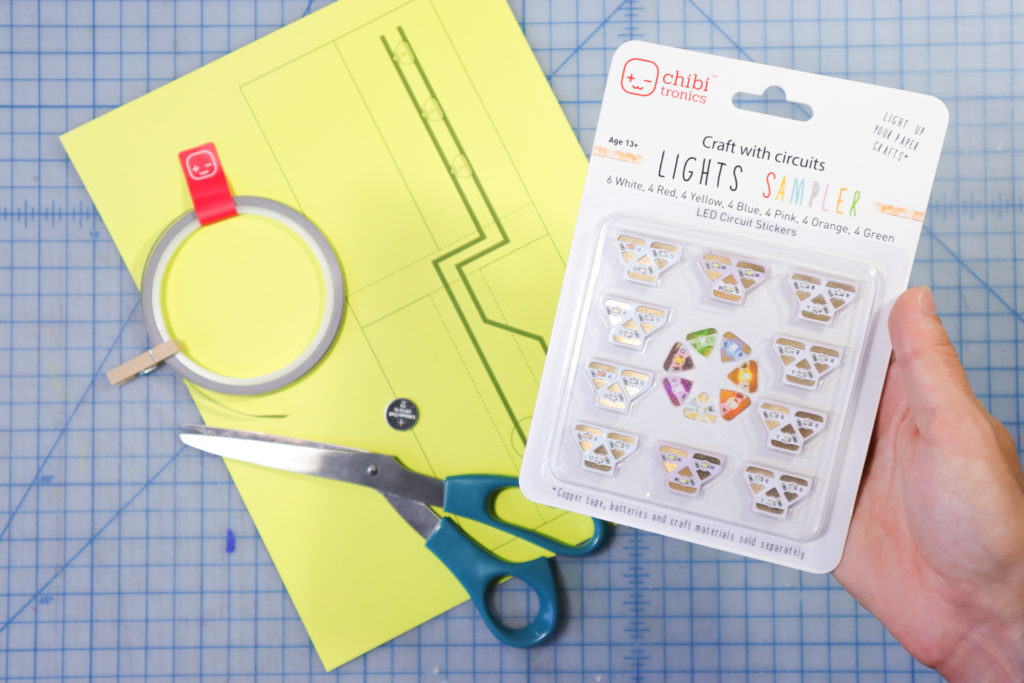 Step 2
Cut out the template along the solid lines as shown. Lay conductive fabric tape along the black lines on the template.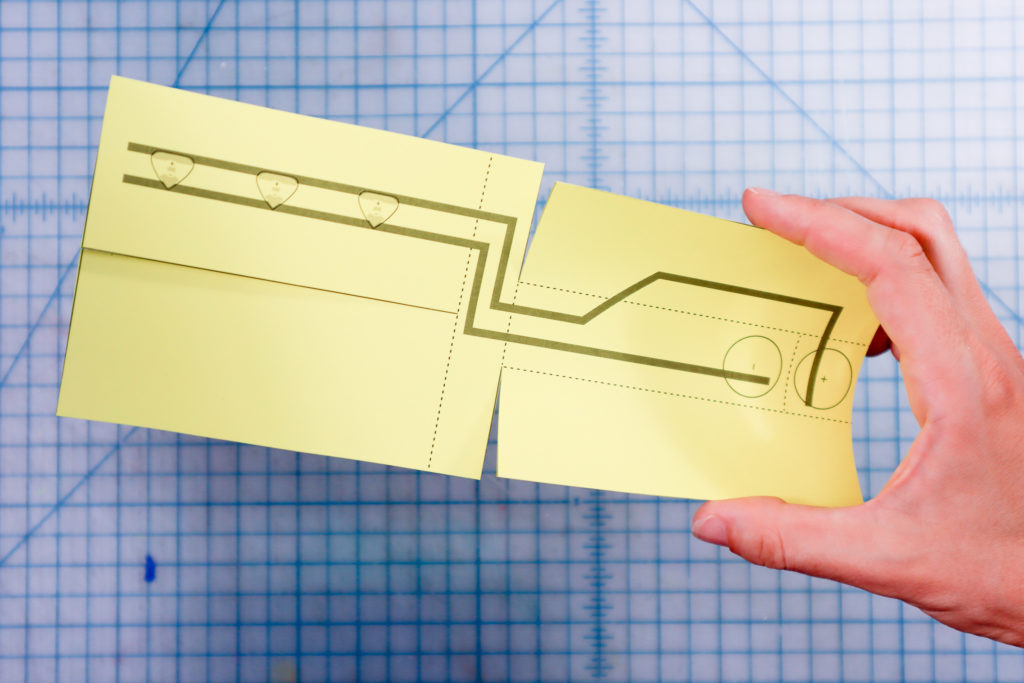 Step 3
Place the LED Circuit Stickers over the conductive fabric tape, following the template as shown: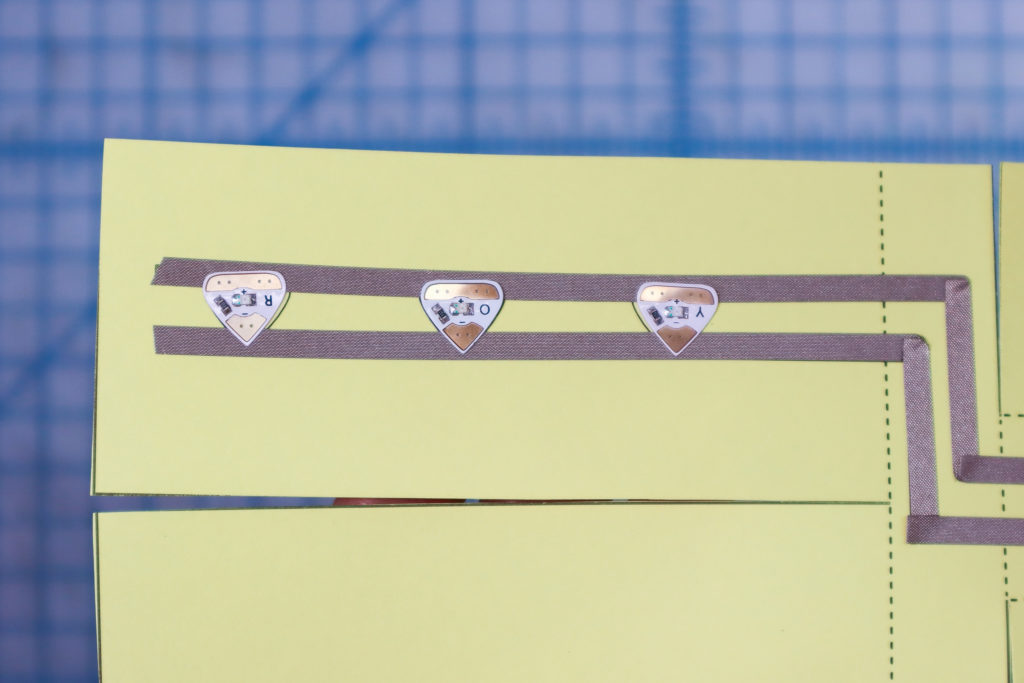 Step 4
Fold the two flaps behind as shown: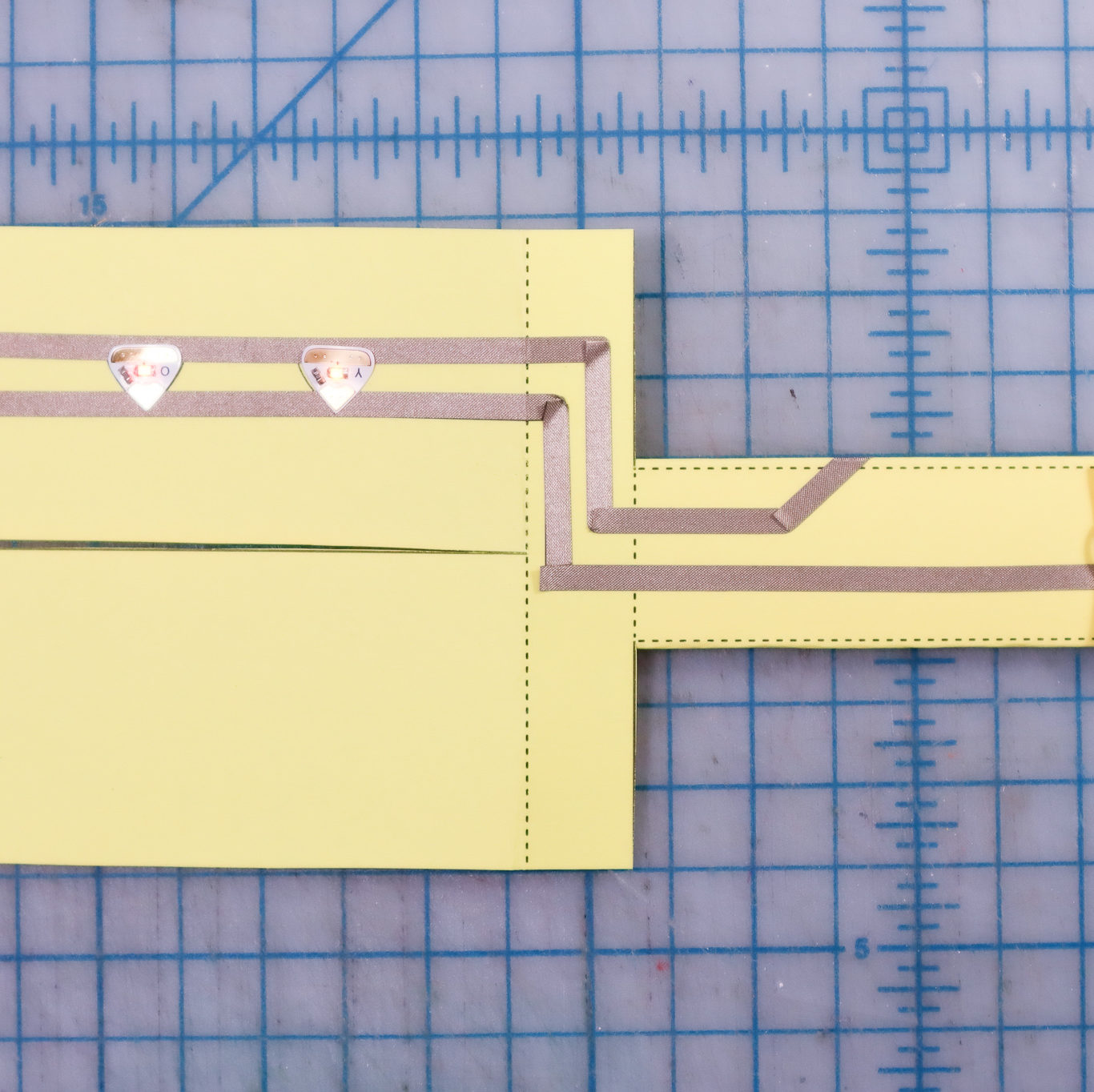 Step 5
Place the coin cell battery with the "+" side facing up on top of the "-" circle: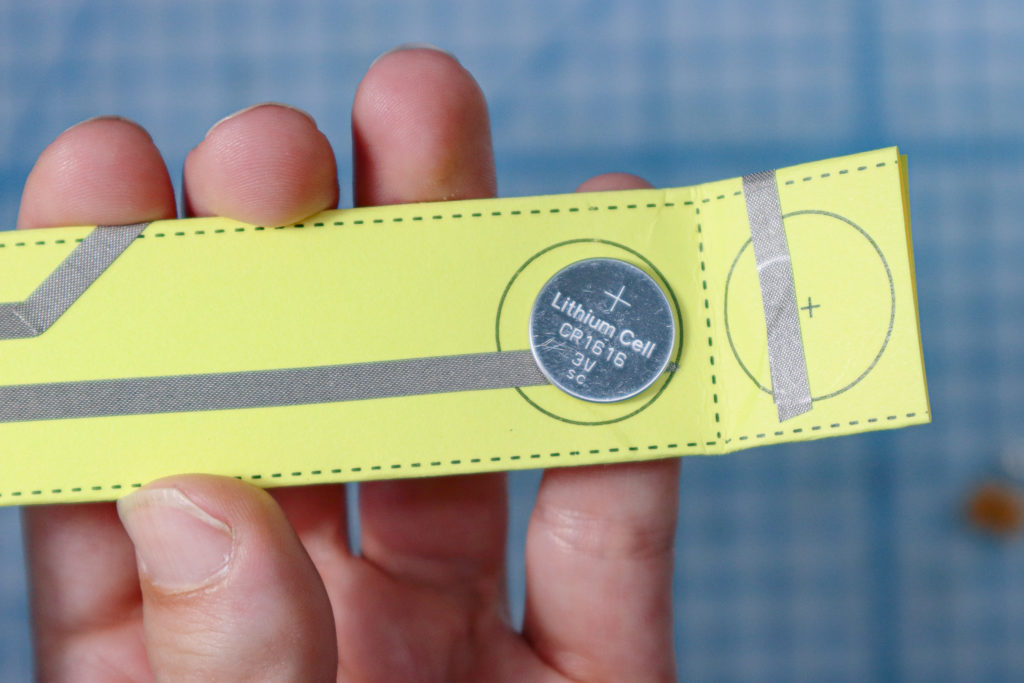 Use a binder clip to fold the paper over and clip the battery inside.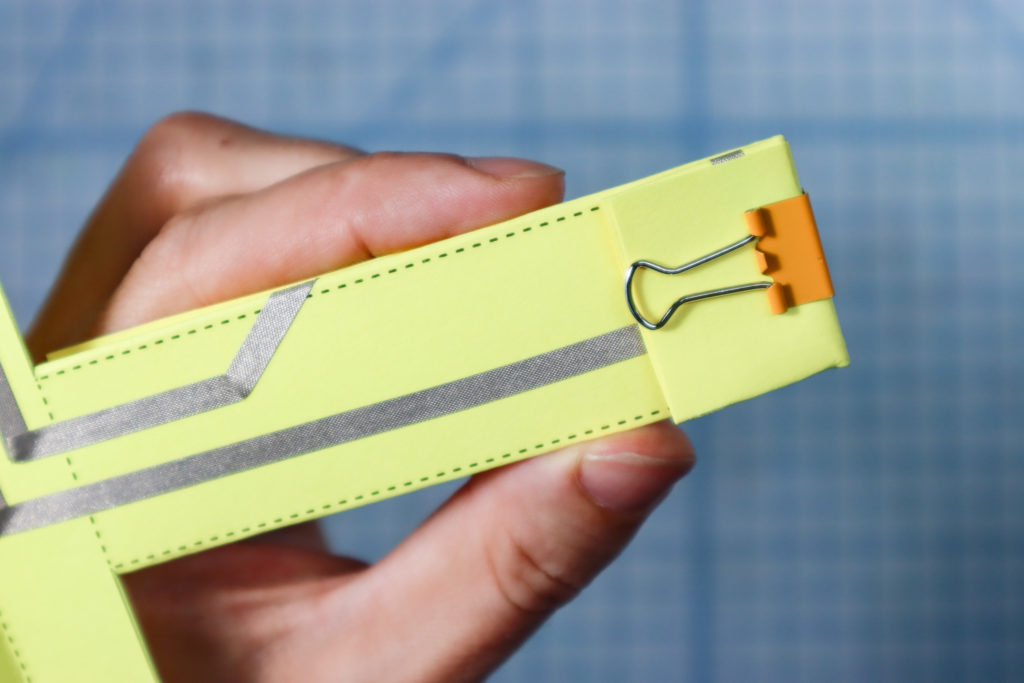 Step 6
The LEDs should turn on! Fold the top flaps over in opposite directions.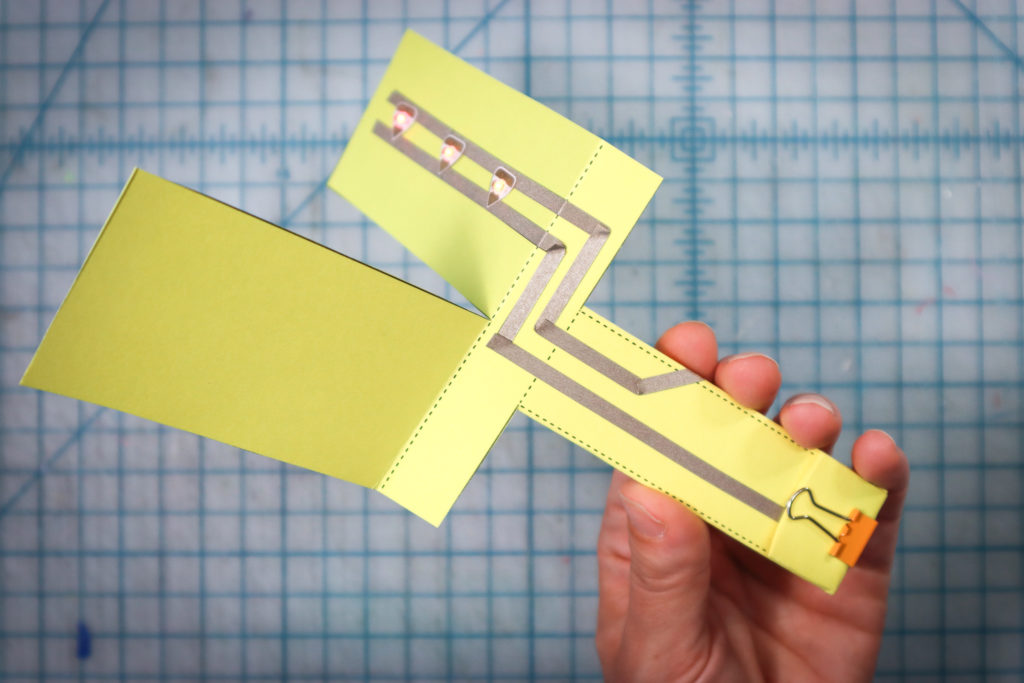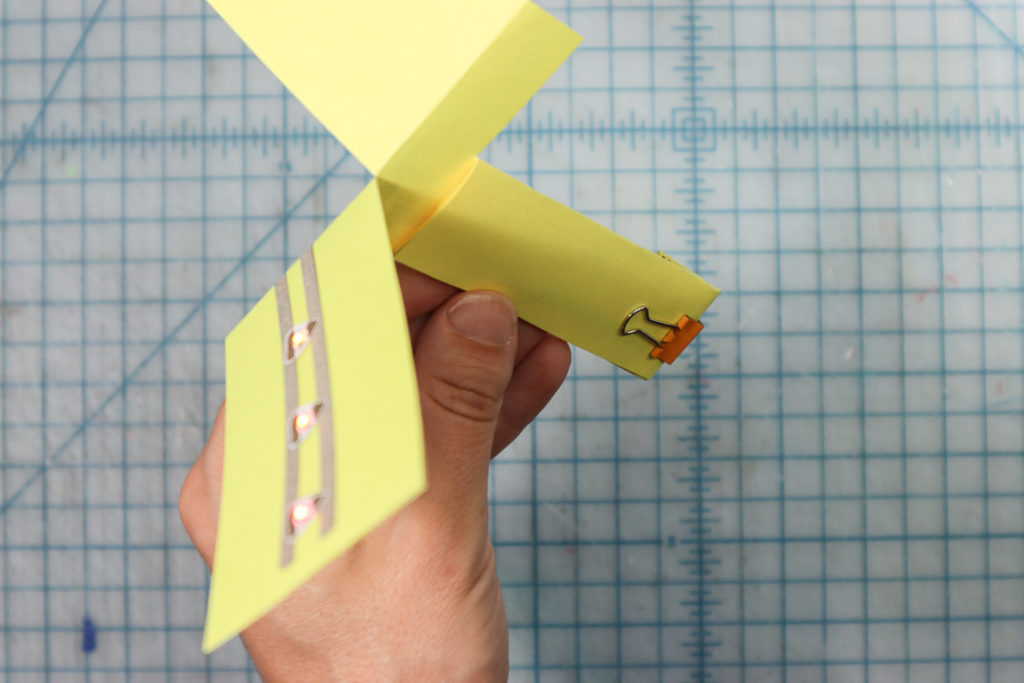 Step 7
Now you are ready to throw your Whirlybird! Enjoy throwing it high up and watch it twirl!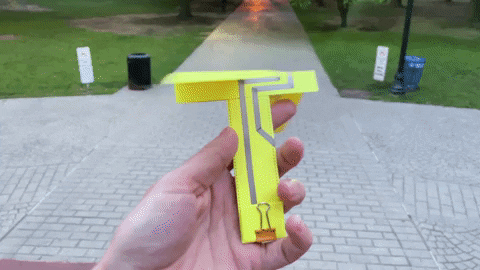 Featured Products