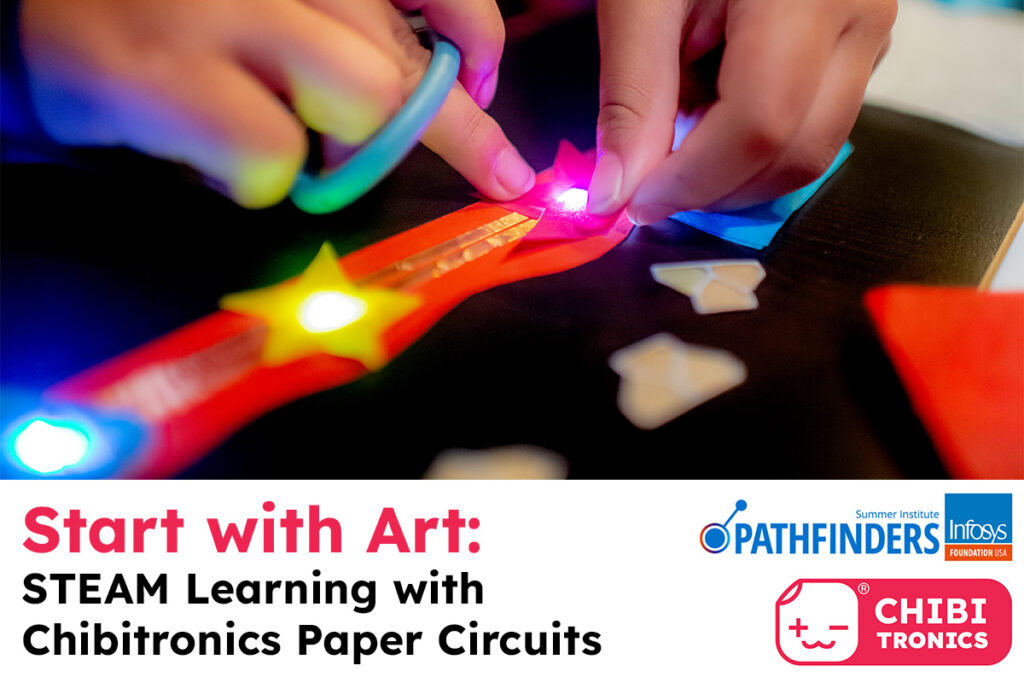 Infosys Foundation USA Pathfinders Summer Institute 2023 Registration
To register for our Start with Art: STEAM Learning with Chibitronics Paper Circuits online course, you must completed ALL of the following steps:
Step 1: Fill out our Course Registration Form
Go to this link to fill out course registration form: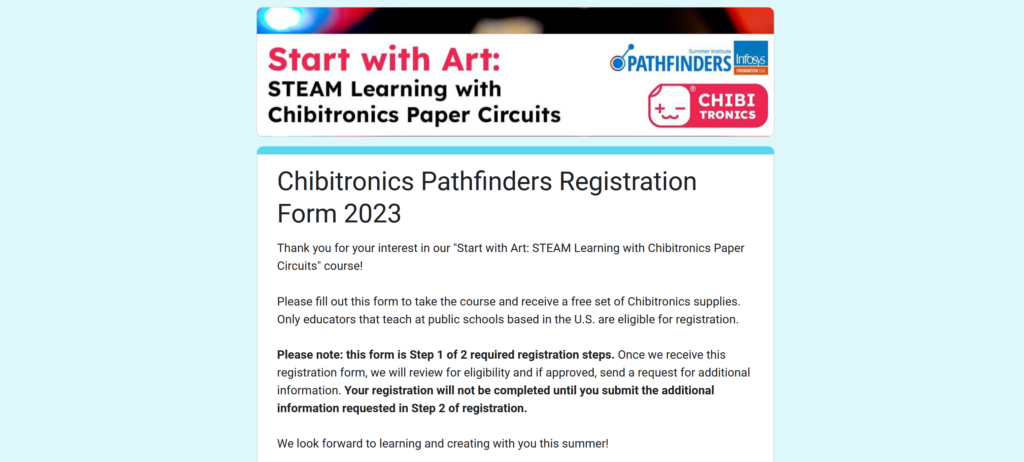 Step 2: Create Pathfinders Online Institute (POI) Account
Create a free user account for the Pathfinders Online Institute website.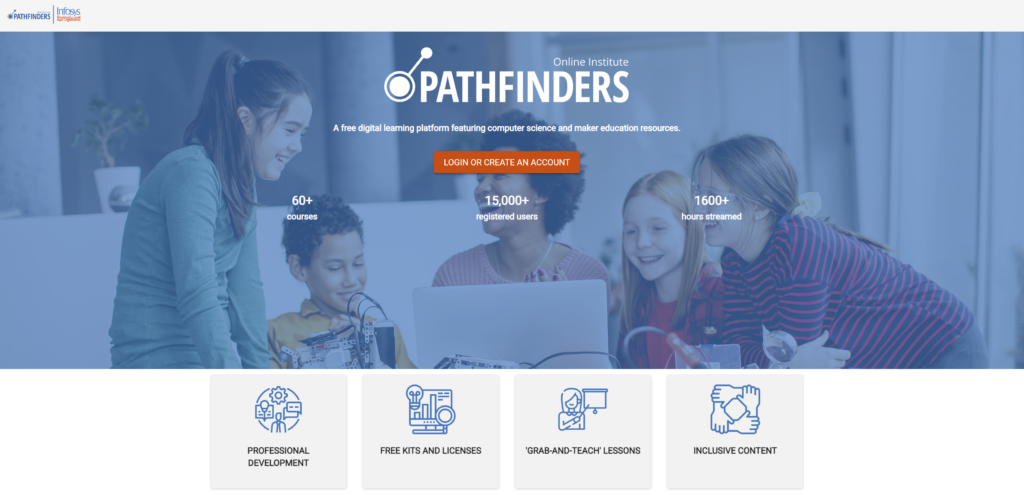 Step 3: Send screenshot of your POI Home page
Log in to your Pathfinders Online Institute account and take a screenshot of your home page that includes your name. Here is an example screenshot: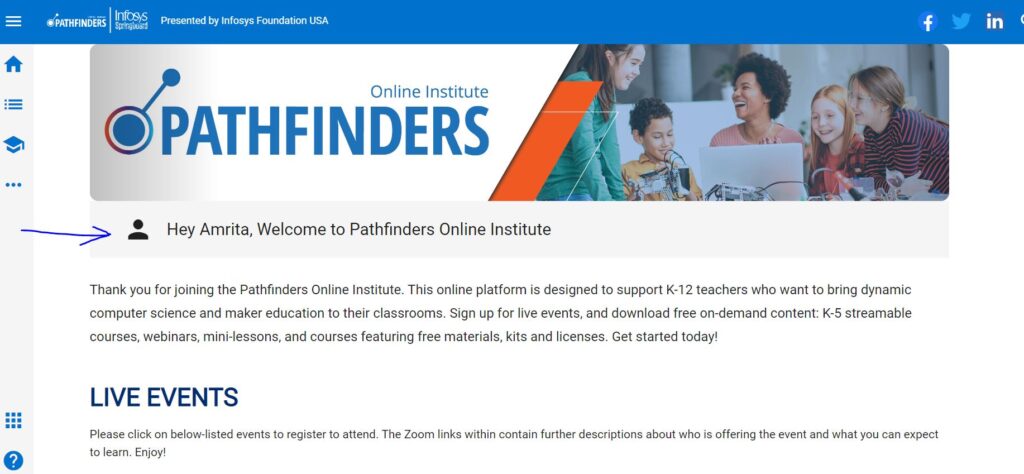 Step 4: Send signed Scholarship Acceptance Letter
Download and fill out the Scholarship Acceptance Letter in either Word or Google doc format:
Create a copy of the form and fill it in with your information and signature, along with the signature of your principal or admin to confirm your acceptance of the scholarship offer from Infosys Foundation USA. Send the completed form to us at info@chibitronics.com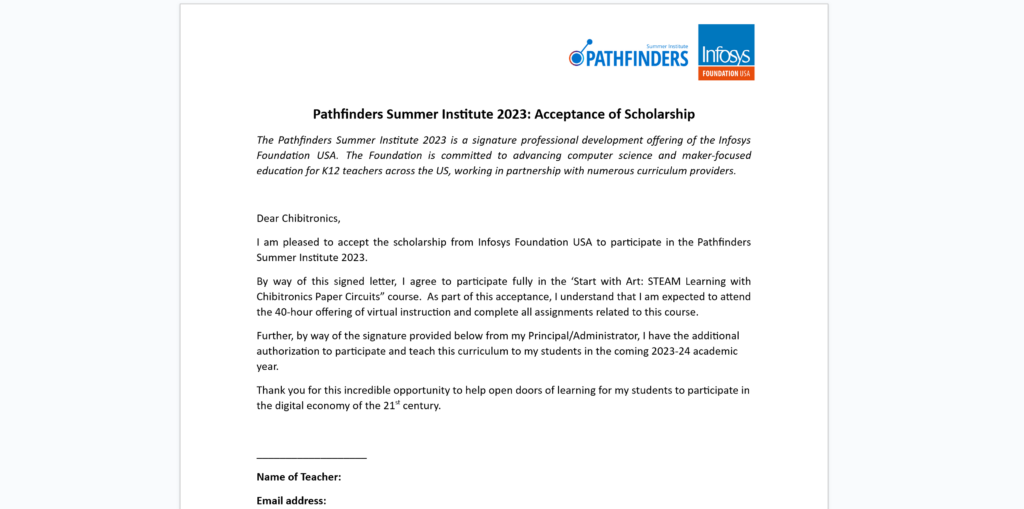 That's it! Your registration is complete 🙂
Once we receive all three required components:
Registration form
Pathfinders Online Institute account screenshot
Signed Scholarship acceptance letter
We will email you with your registration confirmation and assigned course session. We hope to see you this summer!