Welcome Friends!
Joining Fern and friends from Love to Code are our shiny new Kids Crew and their awesome Teachers.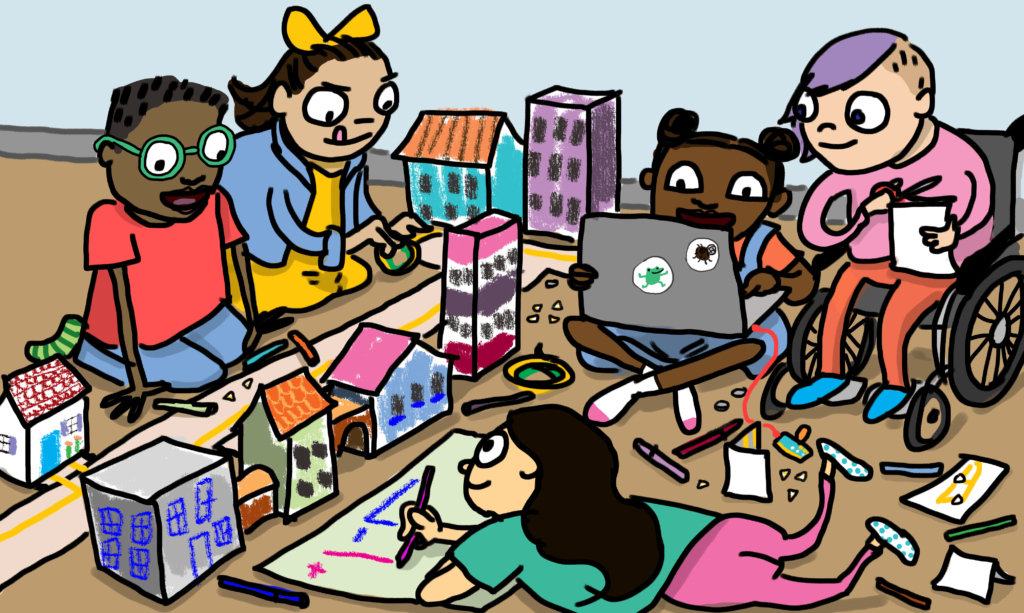 Circuit Story Challenge
To celebrate our new characters we want you to help us write their stories!
Pick one of our new characters and create a story about them, using paper craft or paper circuits. Your story can be about the character and their family, their interests or them together with their friends. You can even include our characters' favorite teachers in your story.
Keep scrolling to get to know more about everyone! Use the hashtags #chibitronics #circuitstorychallenge to share with us on social media and see what others are creating.
Lesson Formats
Please feel free to print or remix—just make a copy first!
Meet the Crew…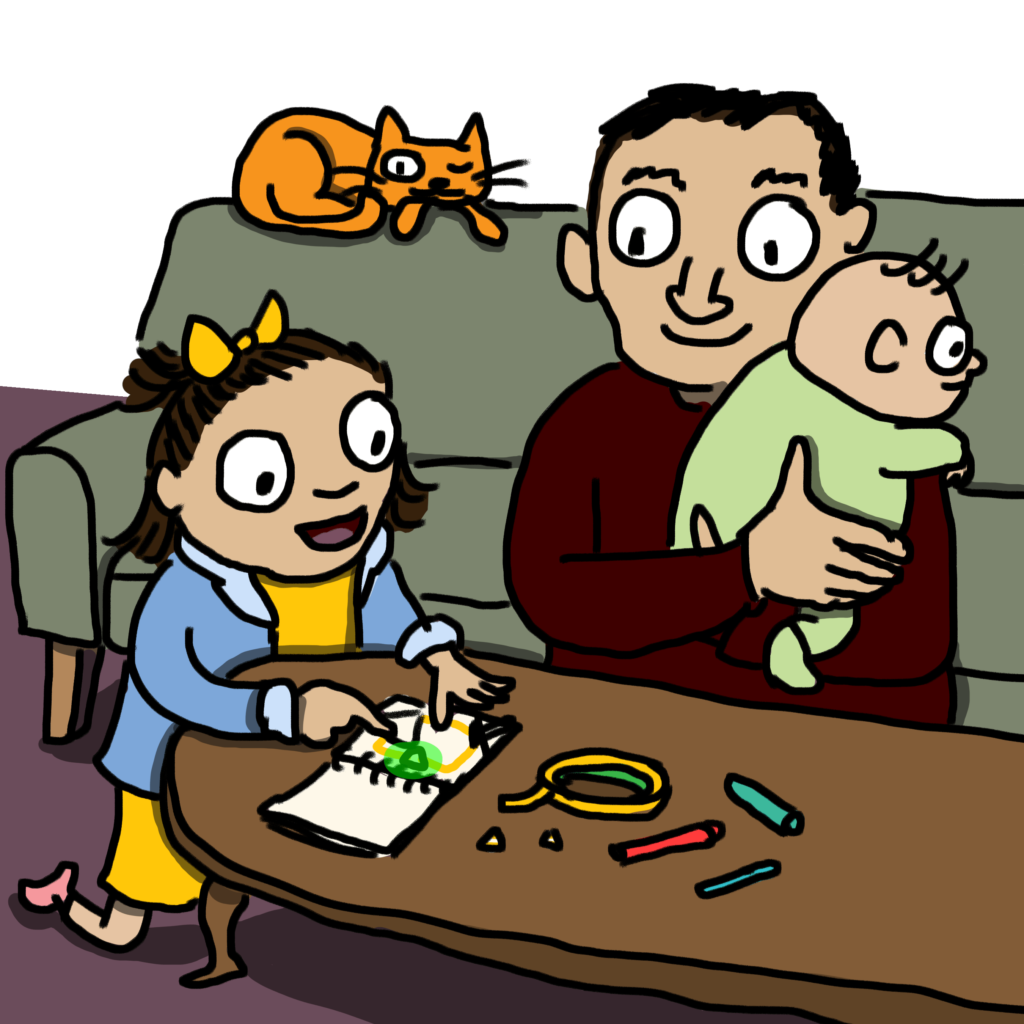 Sonia
Pronouns: She/Her
Interests:
Marine Biology, the Environment, Jewelry Making & Singing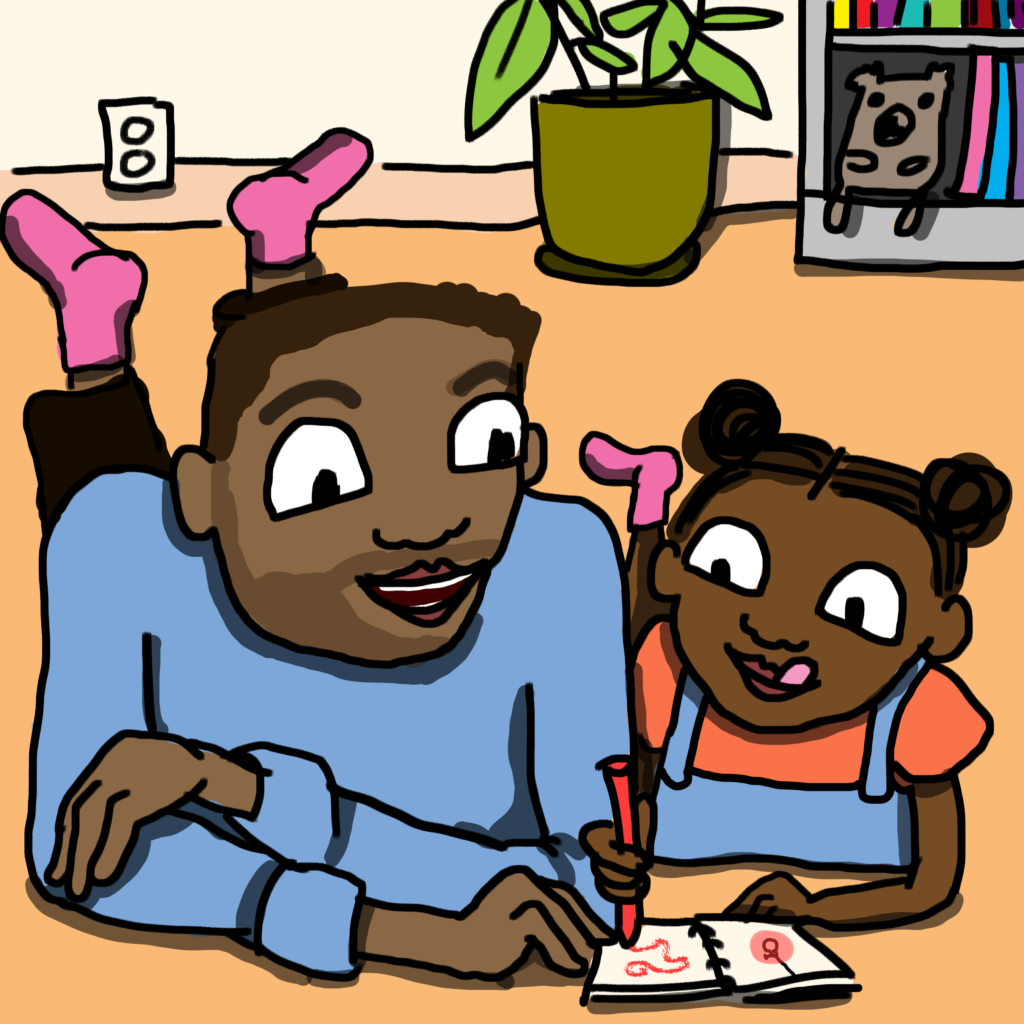 Ella
Pronouns: She/Her
Interests:
Math, Artificial Intelligence, Origami & Poetry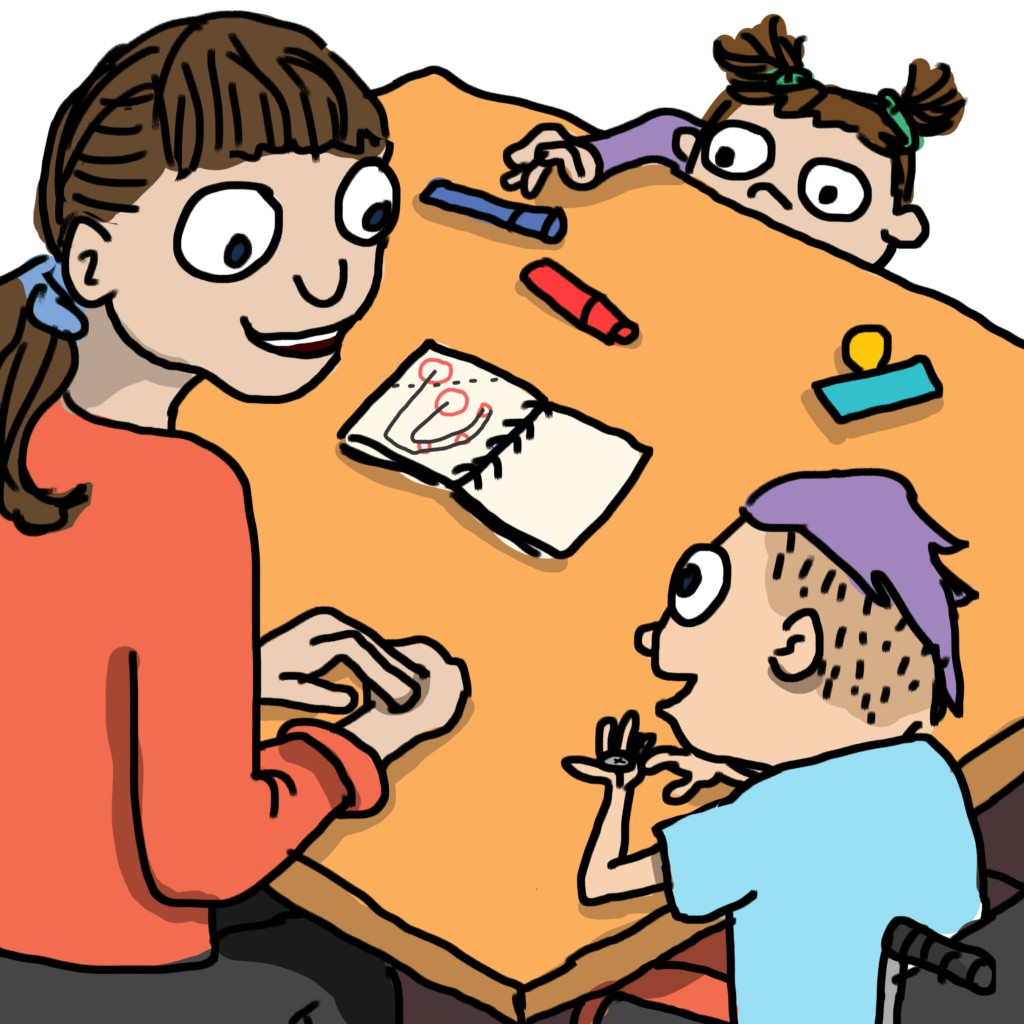 Lyn
Pronouns: They/Them
Interests:
Computer Science, Engineering, Painting & Theater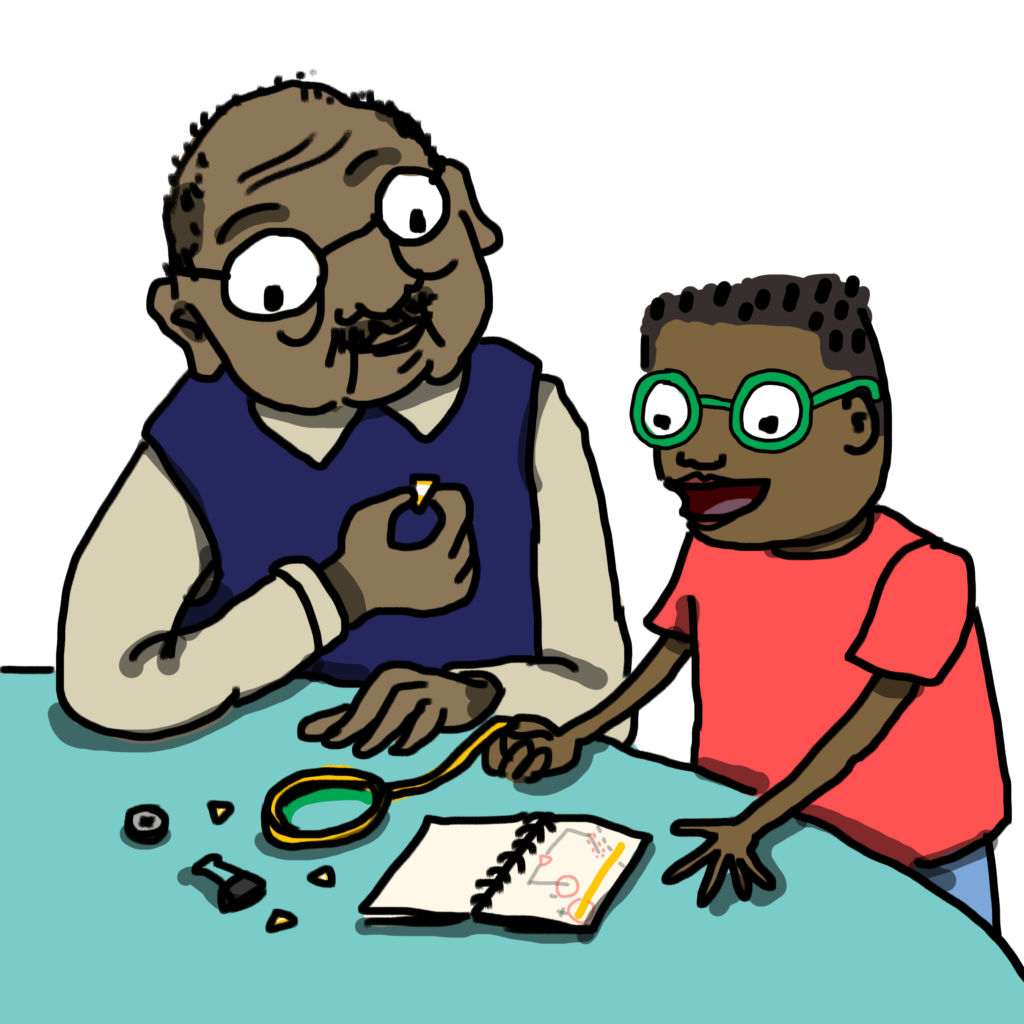 Julian
Pronouns: He/Him
Interests:
Space Exploration, Chemistry, Baking & Gardening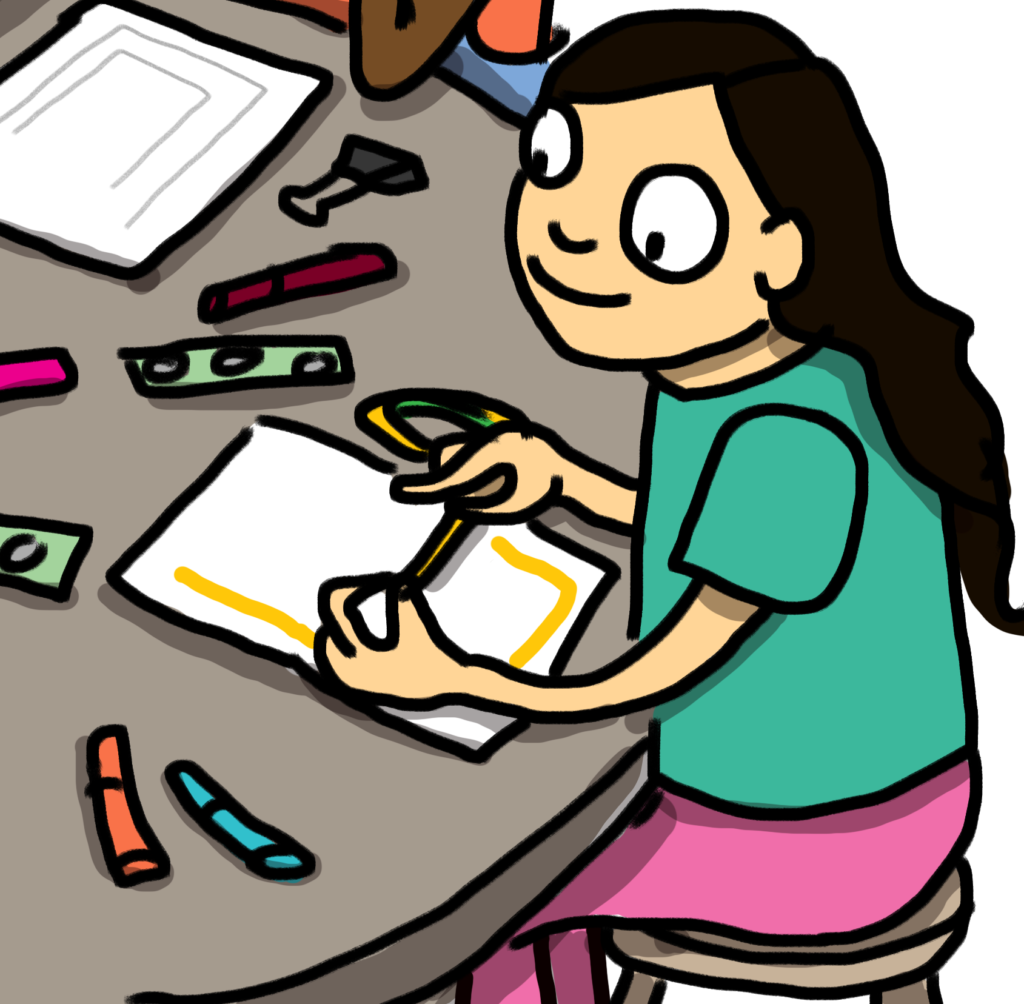 Ami
Pronouns: She/Her
Interests:
Neuroscience, Hacking, Sewing & Playing Guitar
… And Their Teachers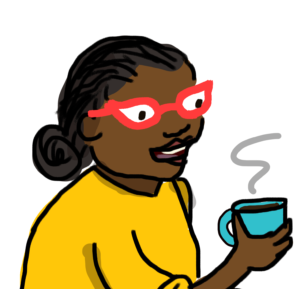 Ms. Elaine Johnson
Pronouns: She/Her
Teaches:
Science & Social Justice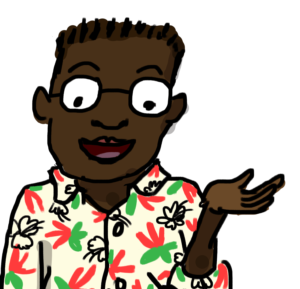 Mr. JP (for Jean-Pierre)
Pronouns: He/Him
Teaches:
Makerspace & Literature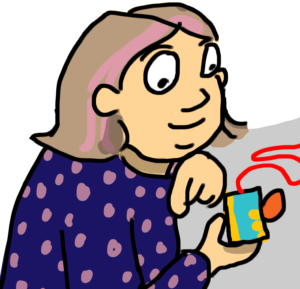 Ms. Kendra O'Neal
Pronouns: She/Her
Teaches:
Visual Arts & Engineering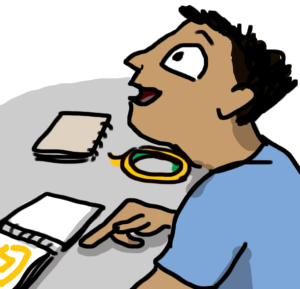 Mr. Singh
Pronouns: He/Him
Teaches:
Math & Music
Coloring Pages
Download these images and print them out to color.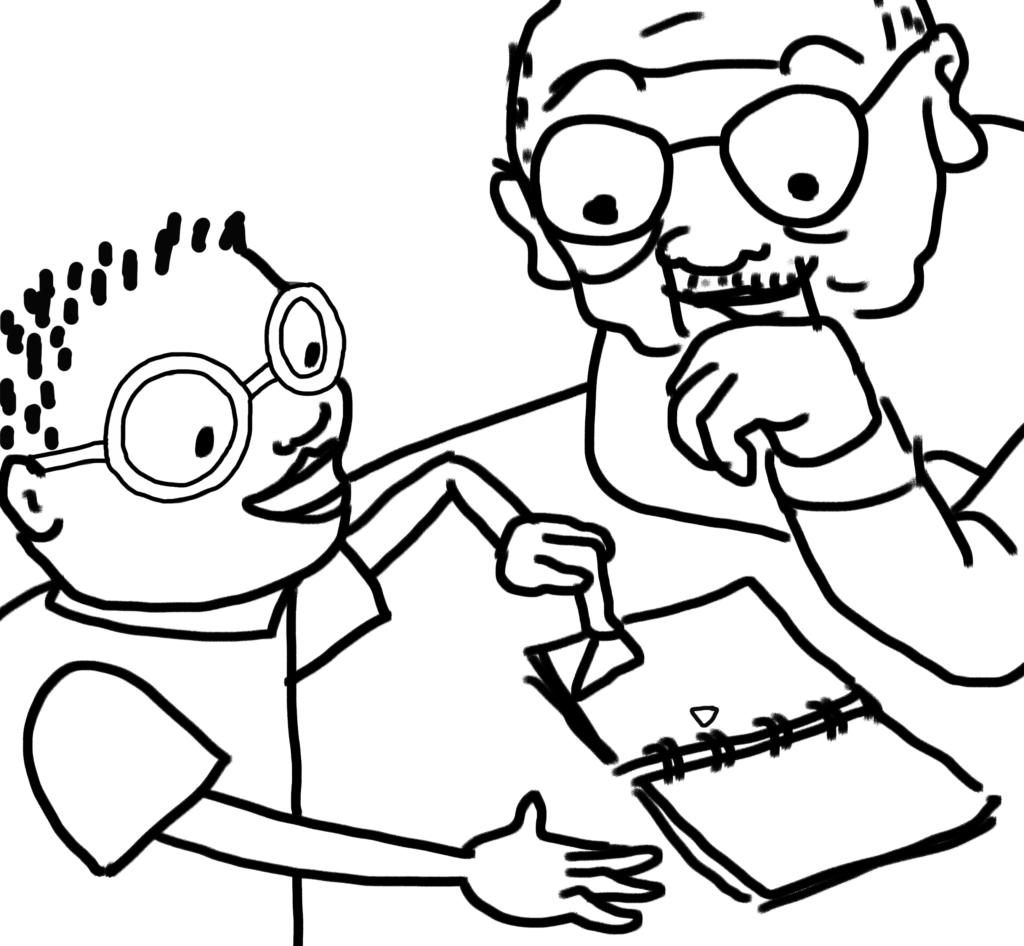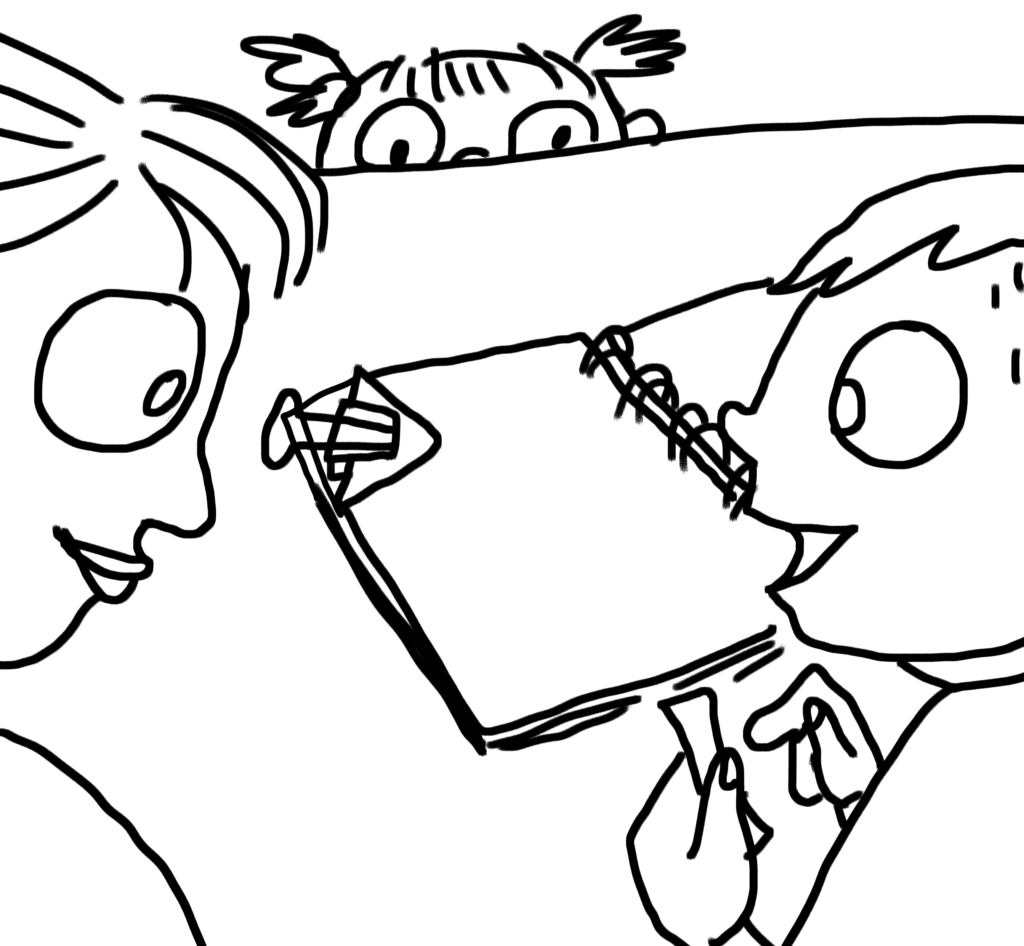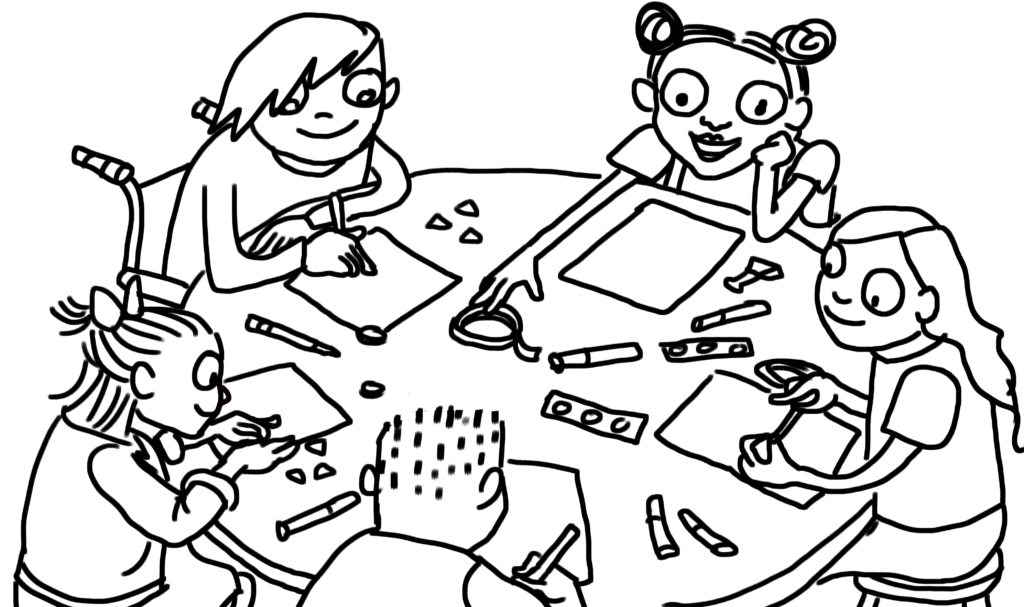 Here's a handy PDF printout of all the images: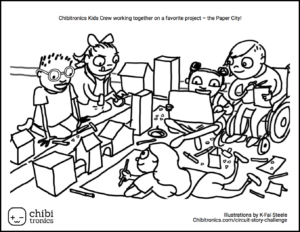 Kids Crew Coloring Pages [PDF]
Acknowledgements
These delightful characters were imagined and brought to life by award-winning illustrator K-Fai Steele. All images are free for you to use, remix and share, licensed under Creative Commons By Share Alike.
That's all for now! Happy Making!