Version
Download

1909

File Size

16.69 MB

Create Date

March 8, 2022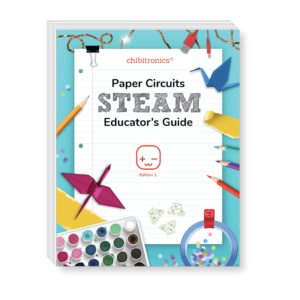 To download the Chibitronics Paper Circuits STEAM Educator's Guide, please click the "download" button above and enter your email to subscribe to our newsletter. You will instantly receive a personal download link.
We strive to make our newsletters fun and full of the latest tutorials and news from the community. But don't worry, you can unsubscribe at any time—we don't like spam either!
Thank you for learning and creating with our resources, and sharing our love of paper circuits.
Do you have questions or comments? Please contact education@chibitronics.com. We love hearing from you!
Paper Circuits STEAM Educator's Guide