Introduction
In this tutorial, you'll learn to make a light-up tree hat that you can decorate and wear to spread holiday cheer!
Contents
Decorate yourself with this fun wearable project.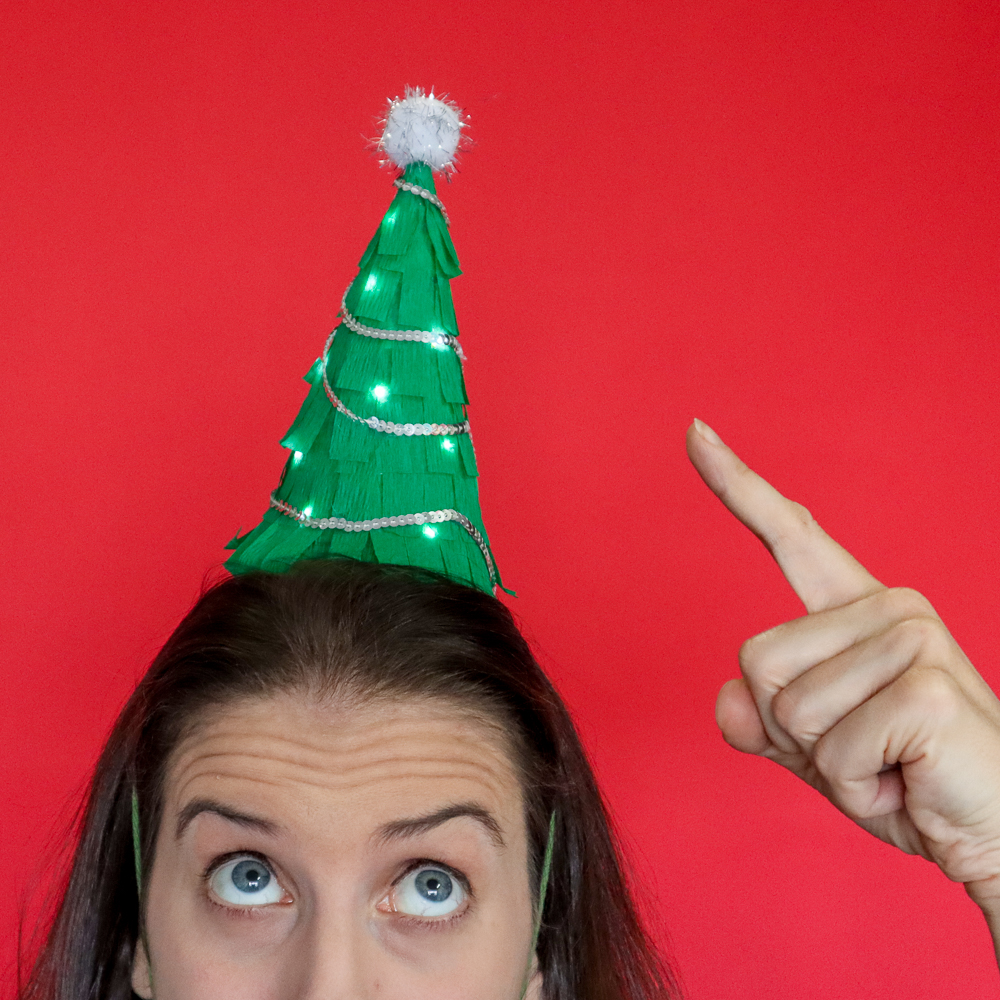 Topics
LEDs, Tree, Seasonal, Holiday, Winter, Christmas, Decor
Materials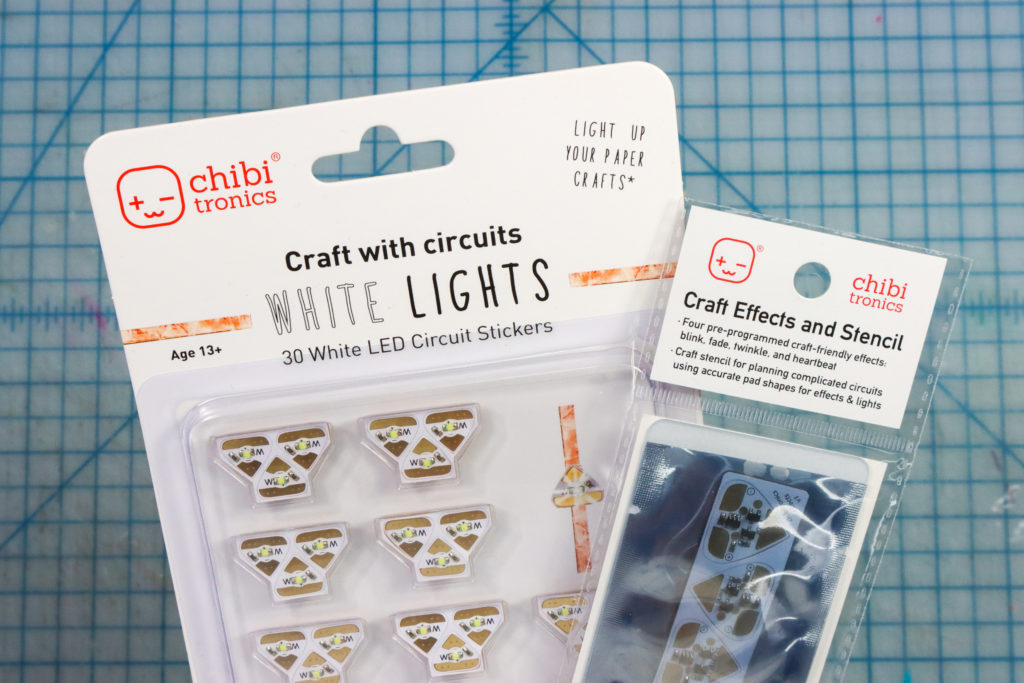 Tools
Scissors
Craft knife
Hot Glue and Glue Gun
Sequin garland, beads, or other embellishments
Printer to print template
Template
Download the template here:
Directions
Video overview:
Step 1
Print and cut out the template. If you can print on green cardstock, that's best!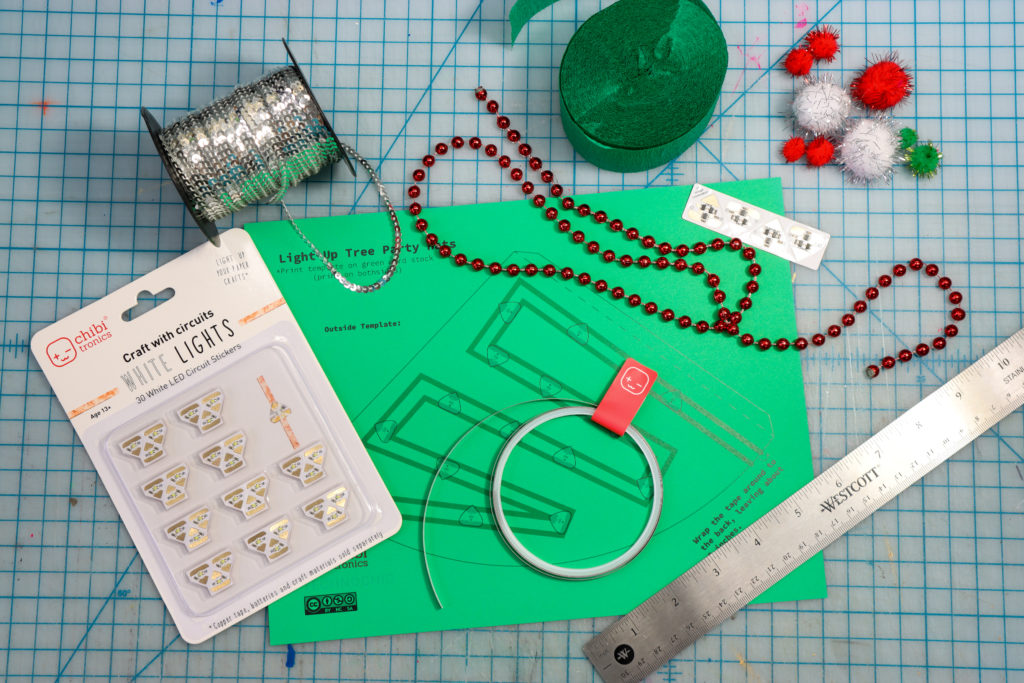 Step 2
Cut out the template.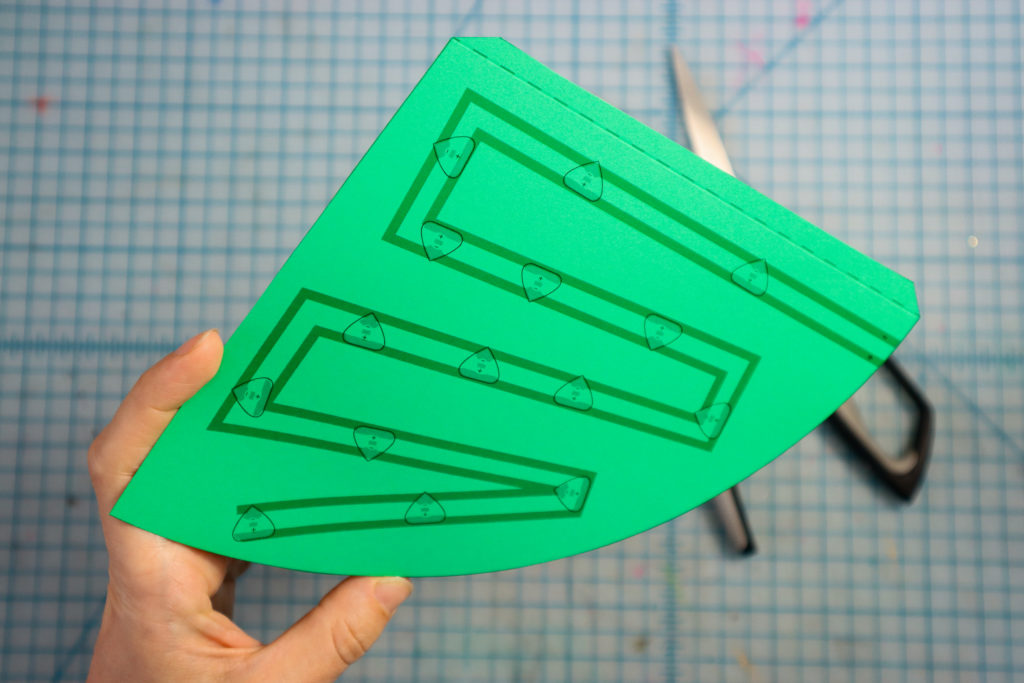 Step 3
First, cover the black lines with conductive fabric tape. Start by creating a small loop of tape in the location of the battery and placing the battery on top of it, positive side up. Continue to cover the black line.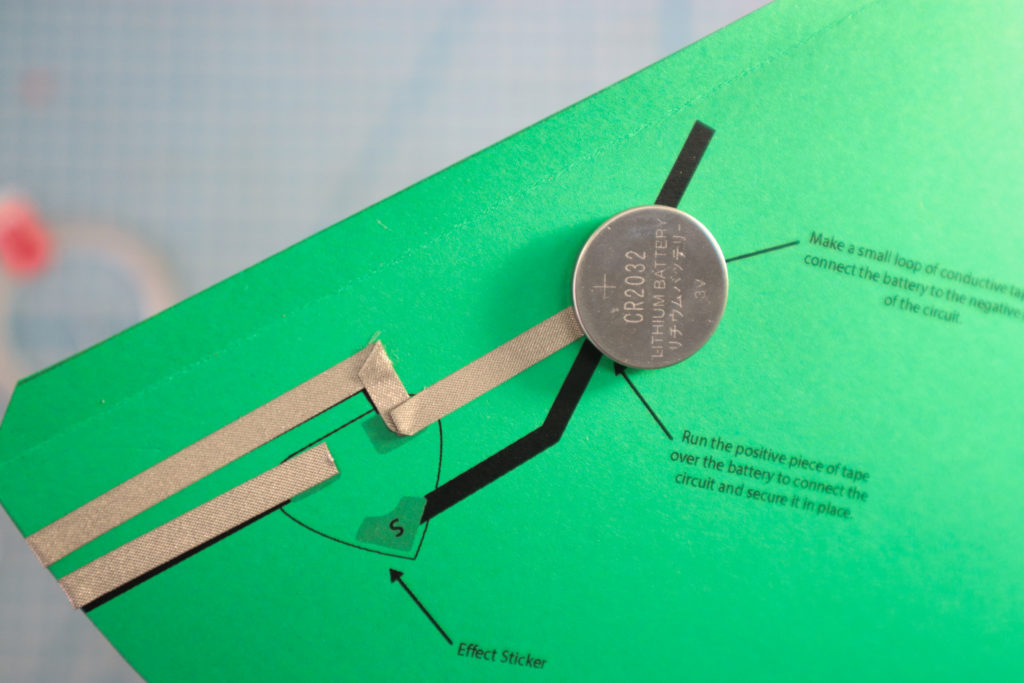 Step 4
Place the second piece of conductive fabric tape over the battery and continue adhering it to the line that ends at the Effect sticker's location. When the tape is covering all three connections, place the Effect sticker on top.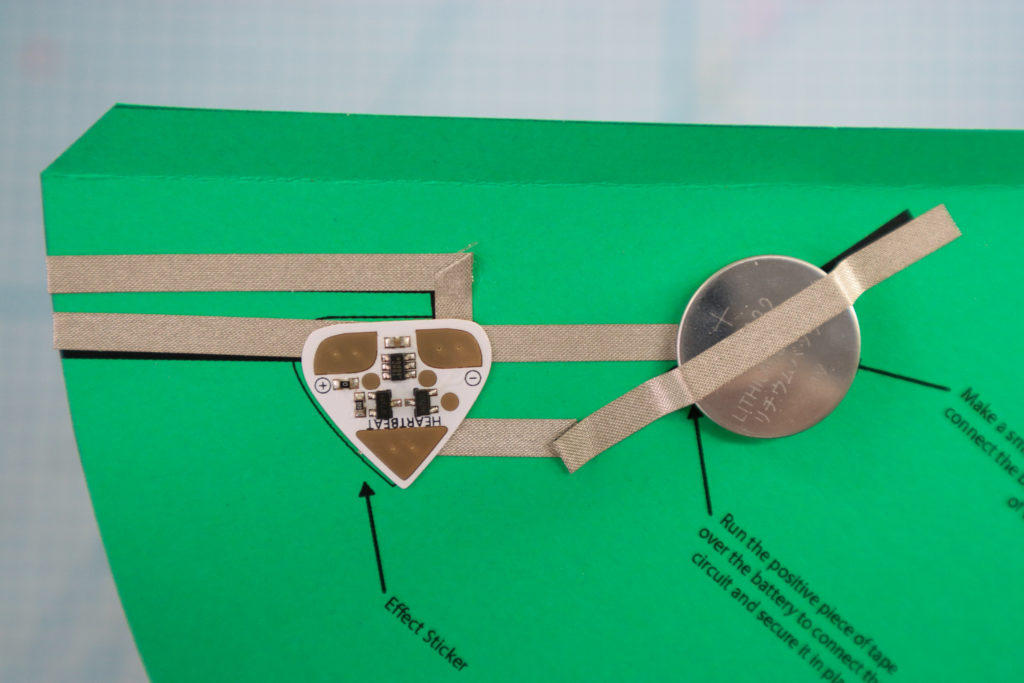 Step 5
On the other side, continue to lay the conductive fabric tape over the lines in the template as shown: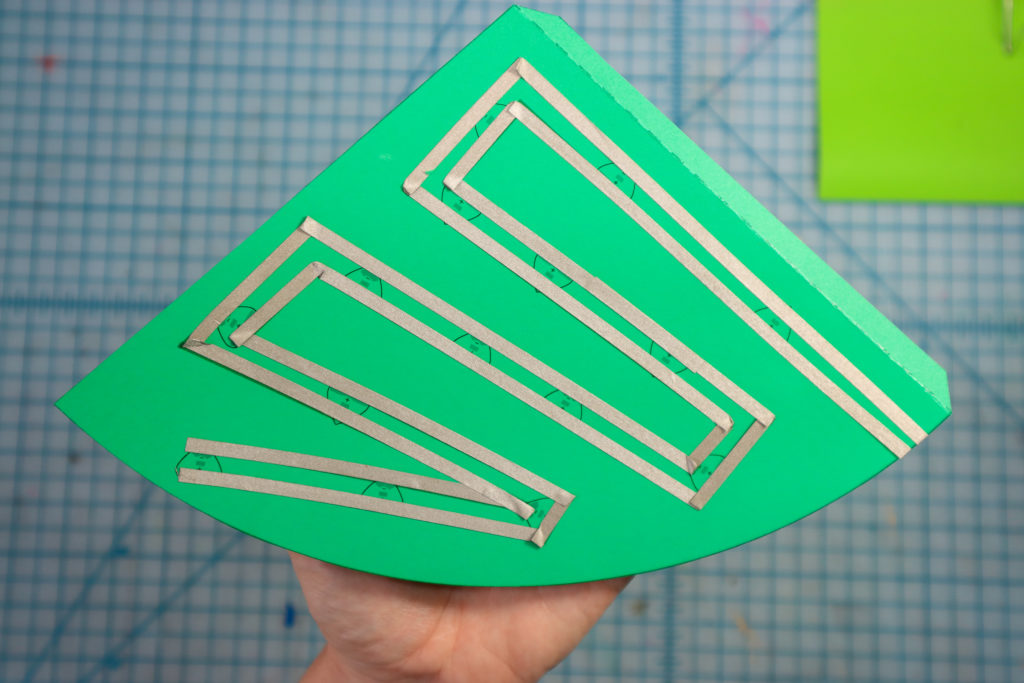 Step 6
Place the circuit stickers in the locations of the template paying attention to the positive and negative locations for each.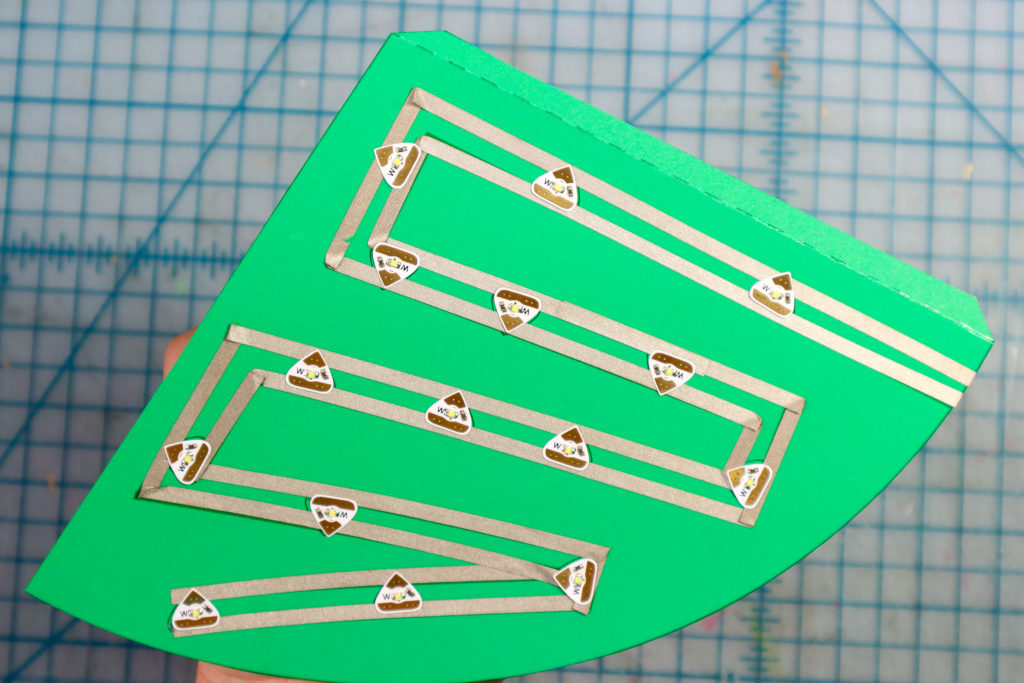 Step 7
Roll the template into a cone shape and add hot glue to the tab. Glue it in place. To keep the lights secure around the cone, we added clear scotch tape on top of each one.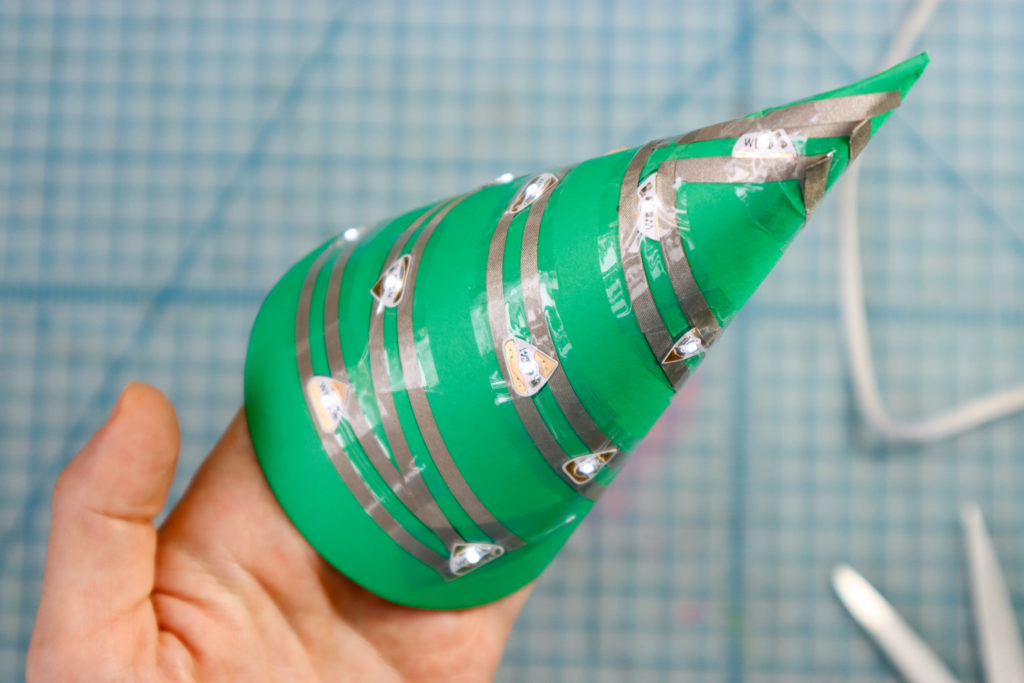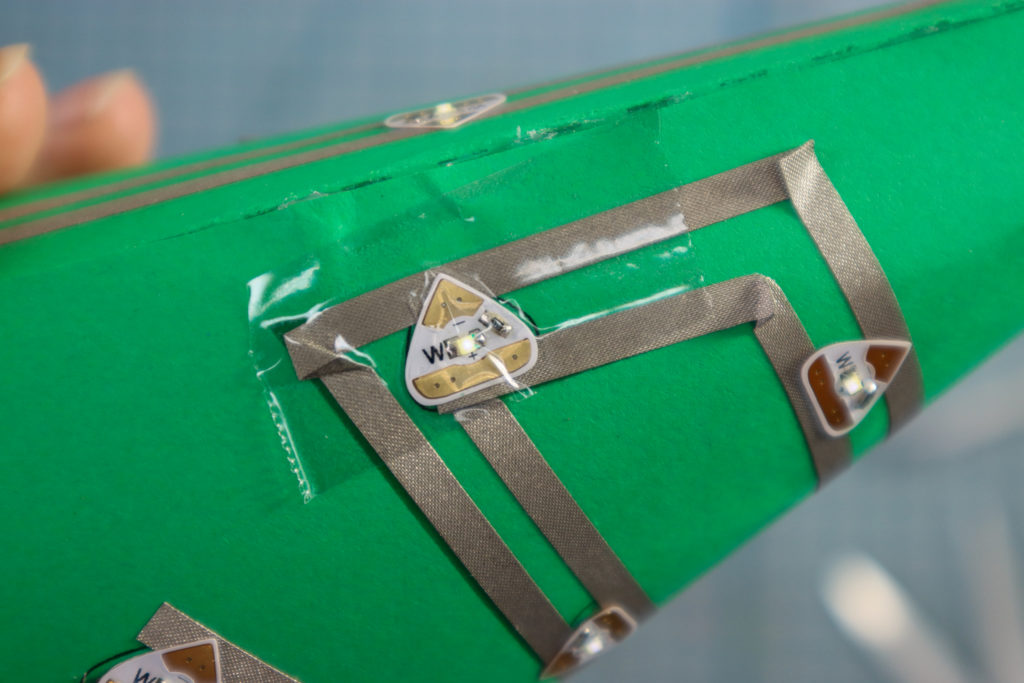 Step 8
Unravel the party streamer and cut about 12 inches. Fold it in half longways.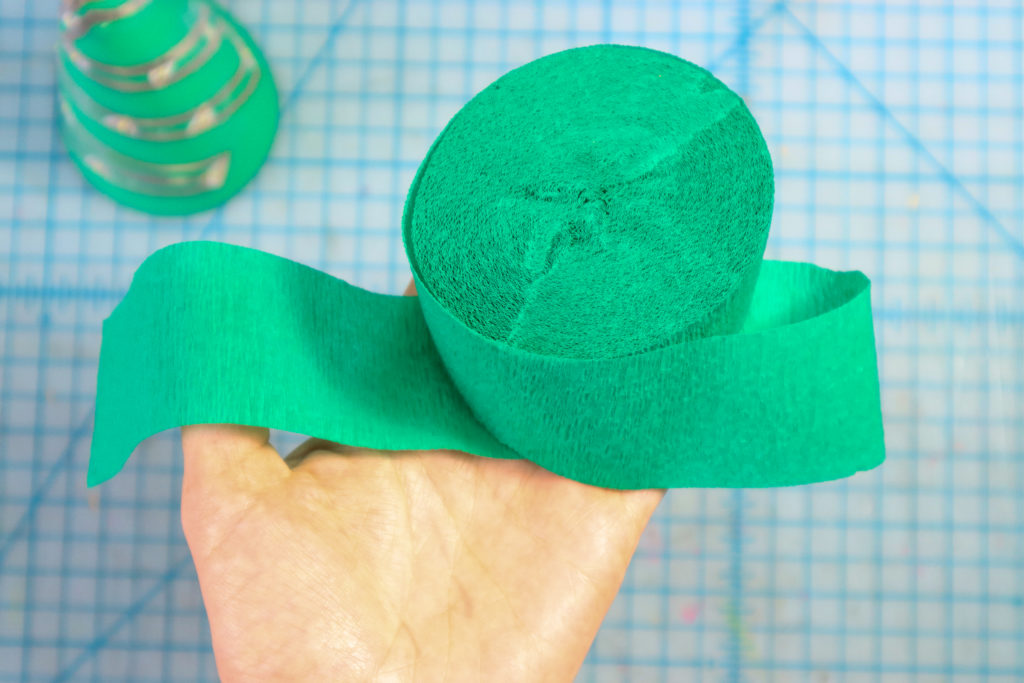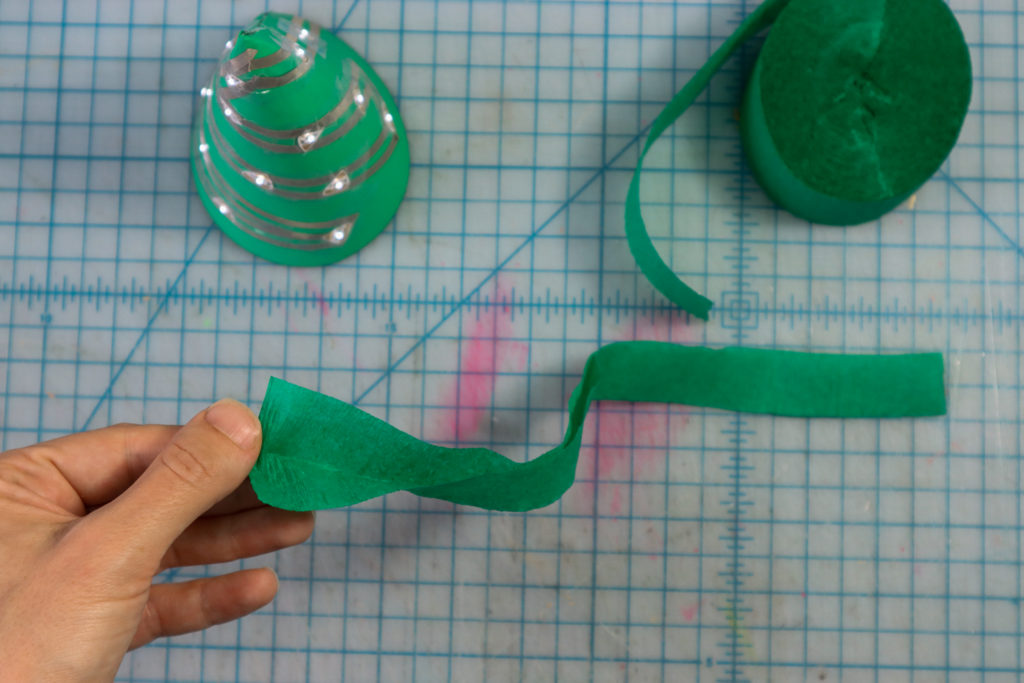 Step 9
Glue the folded streamer to the bottom of the tree to make a sort of "tree skirt".
Step 10
Cut between 5-8 pieces of the streamer, about 12 inches long. Stack the streamers and cut slits about 1/2 inches wide across the strip.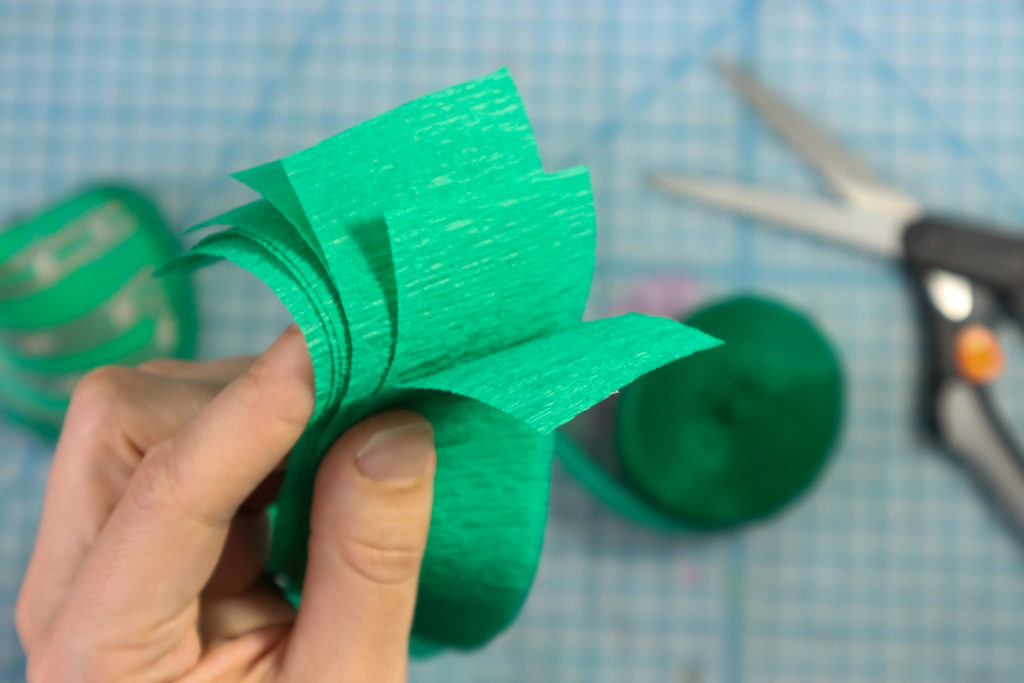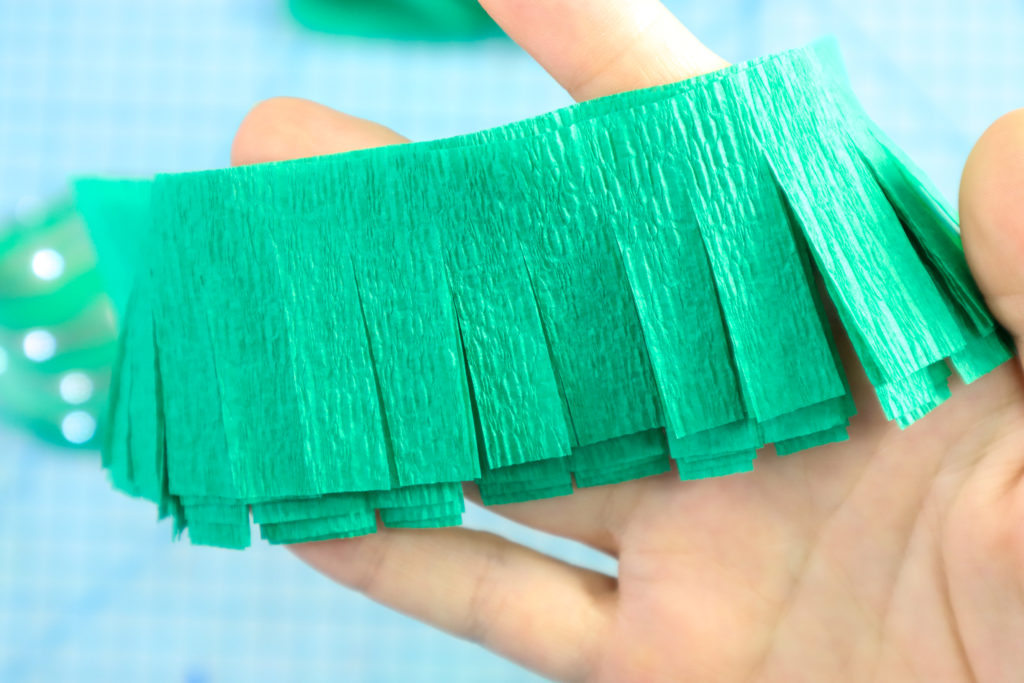 Step 11
Use hot-glue to attach the fringed strips around the tree as shown.
Step 12
Grab some embellishments and decorate!
Step 13
Optional: This depends on the transparency and color of the streams you're using. If the lights aren't very bright, use a craft knife to add small holes where they are to shine through!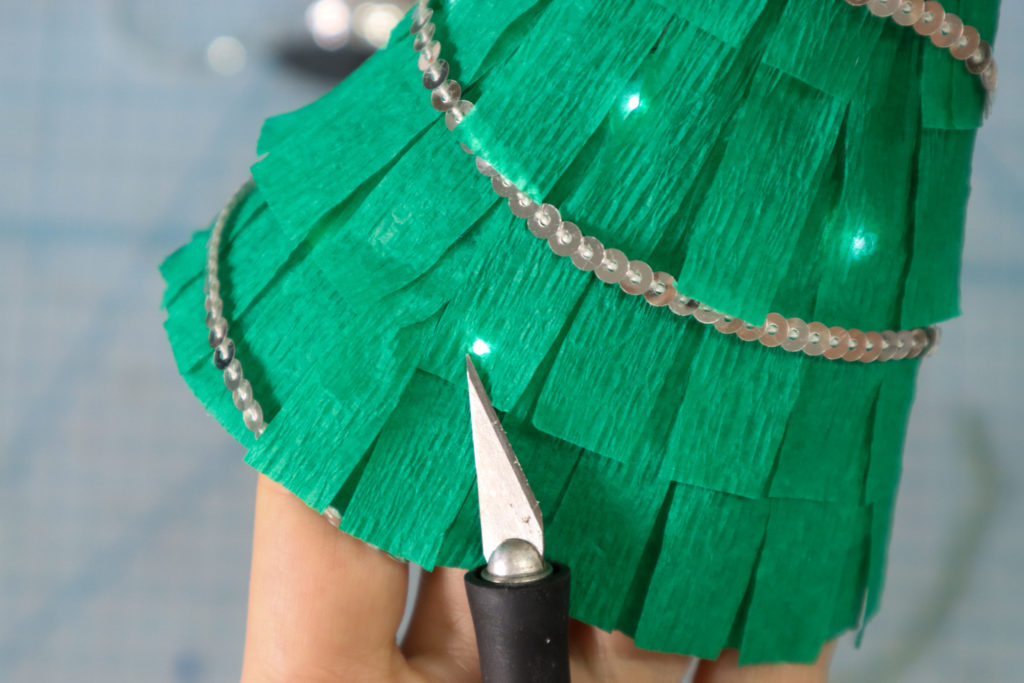 Step 14
Add a tree topper – we used this sparkly pom pom: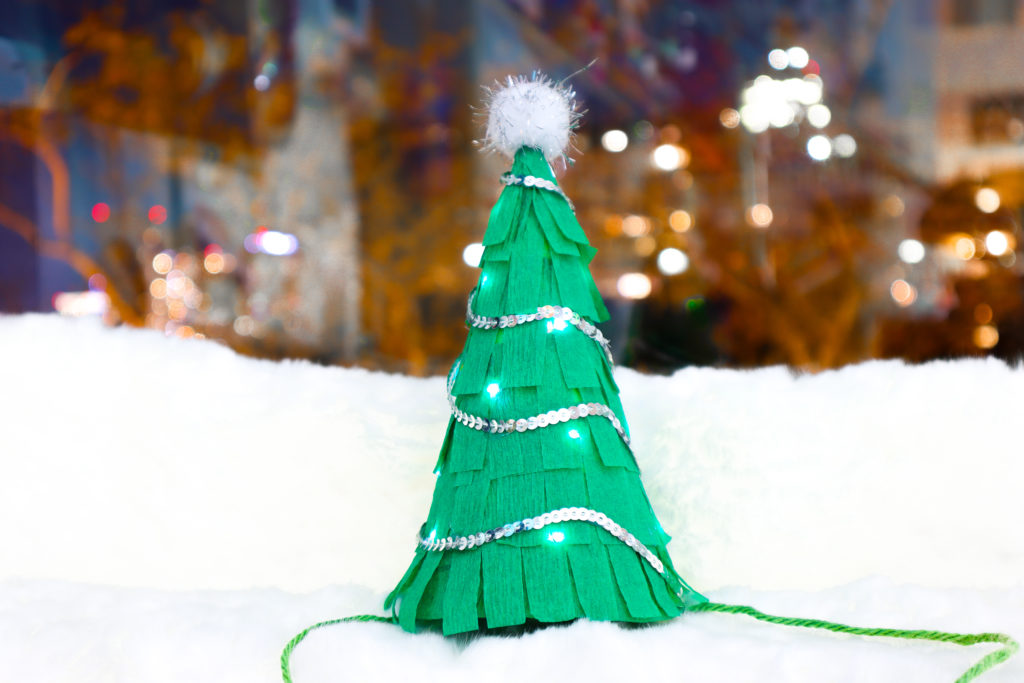 The tree can double as a piece of decor for your winterscape as well!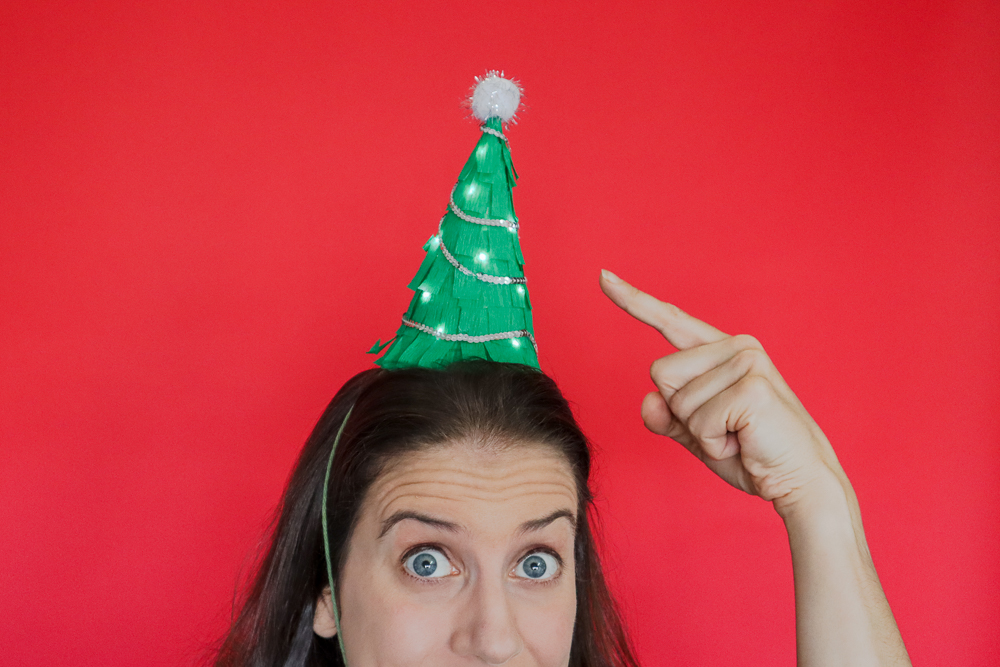 HAPPY MAKING!
Featured Products