Hi everybody! This is Tiffany and today I bring you a Halloween card featuring the adorable witchy kitty from The Greeting Farm flying over a Chibitronics filled starry night sky :D. This card uses a slider to move the kitty across the sky and to activate the Chibitronics LED lights at the same time.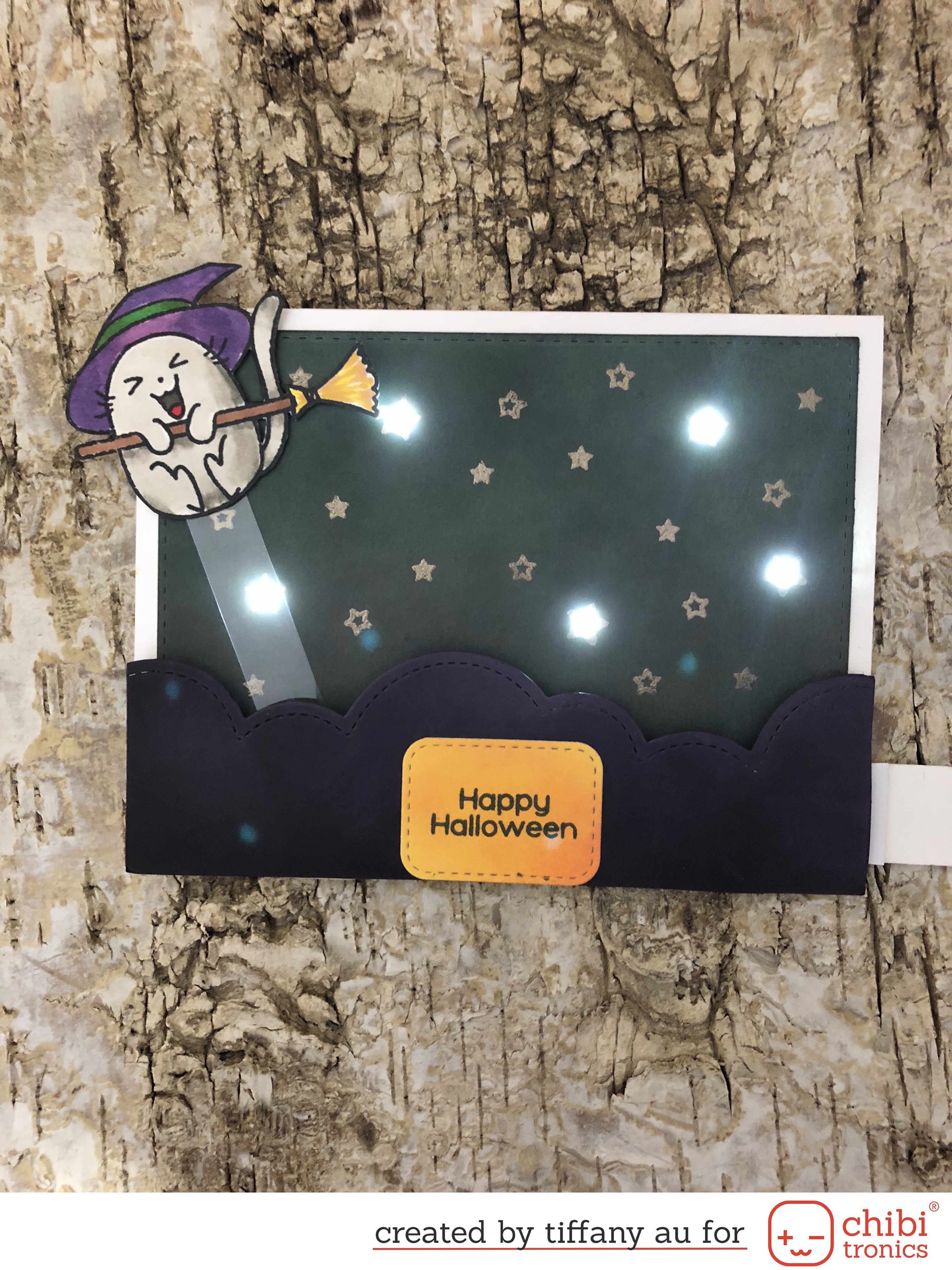 To make my card I first emboss stars using gold embossing powder onto my black card stock. Cut out my clouds in black card stock and color it with Seedless Preserve Distressed Oxide Ink. Stamp and color my witchy kitty and fussy cut the out. Last I glue down my kitty onto a strip of acetate and connect the other end to the bottom of my card using tiny brads. Last I used my penknife to cut out the center of each star and then mark the placement of those stars onto my card base.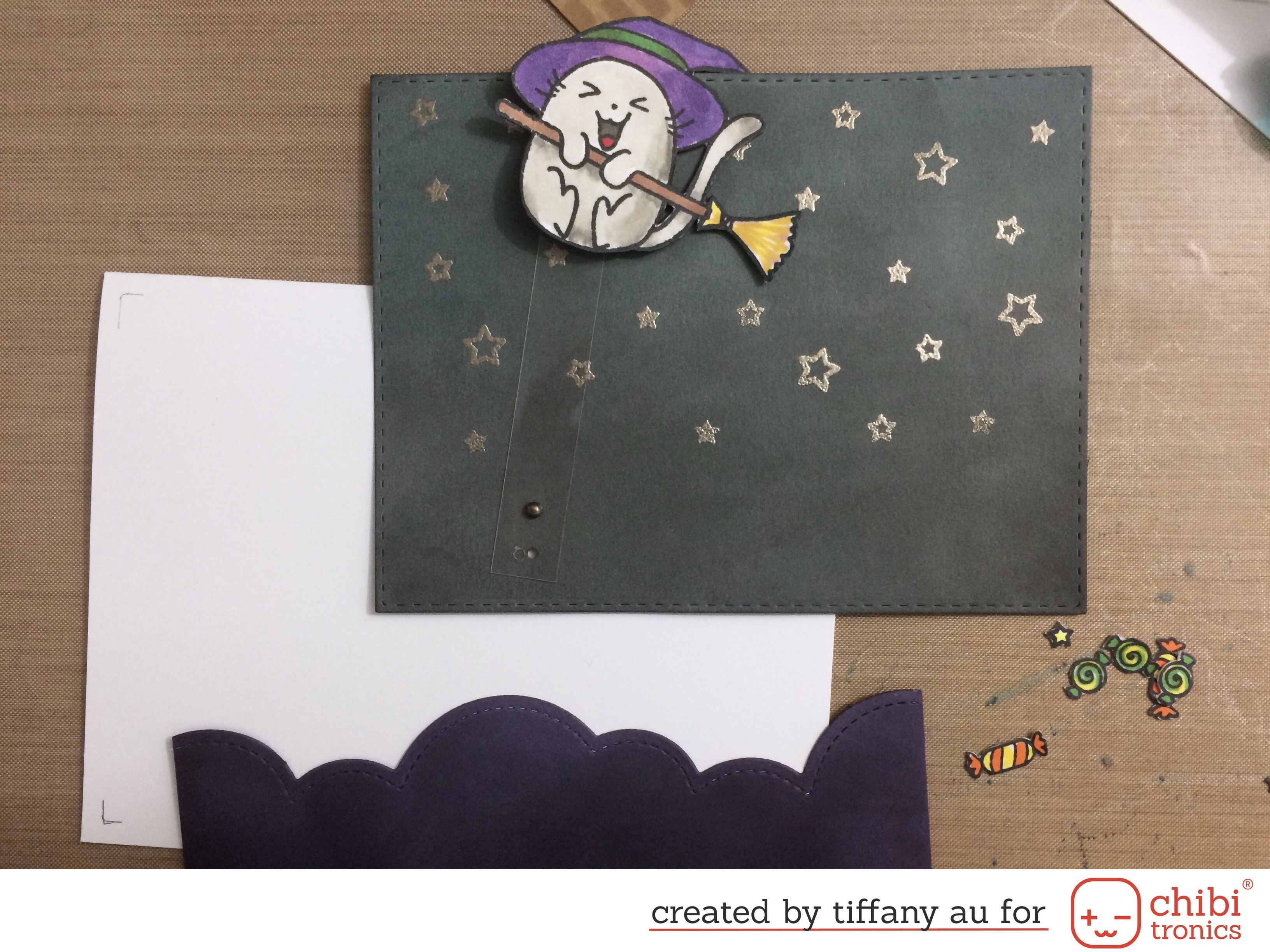 To create my slider element, I used tiny brads to connect the bottom of the clear acetate to a thin strip of card stock and that to a long strip of card stock 3/4 inches wide.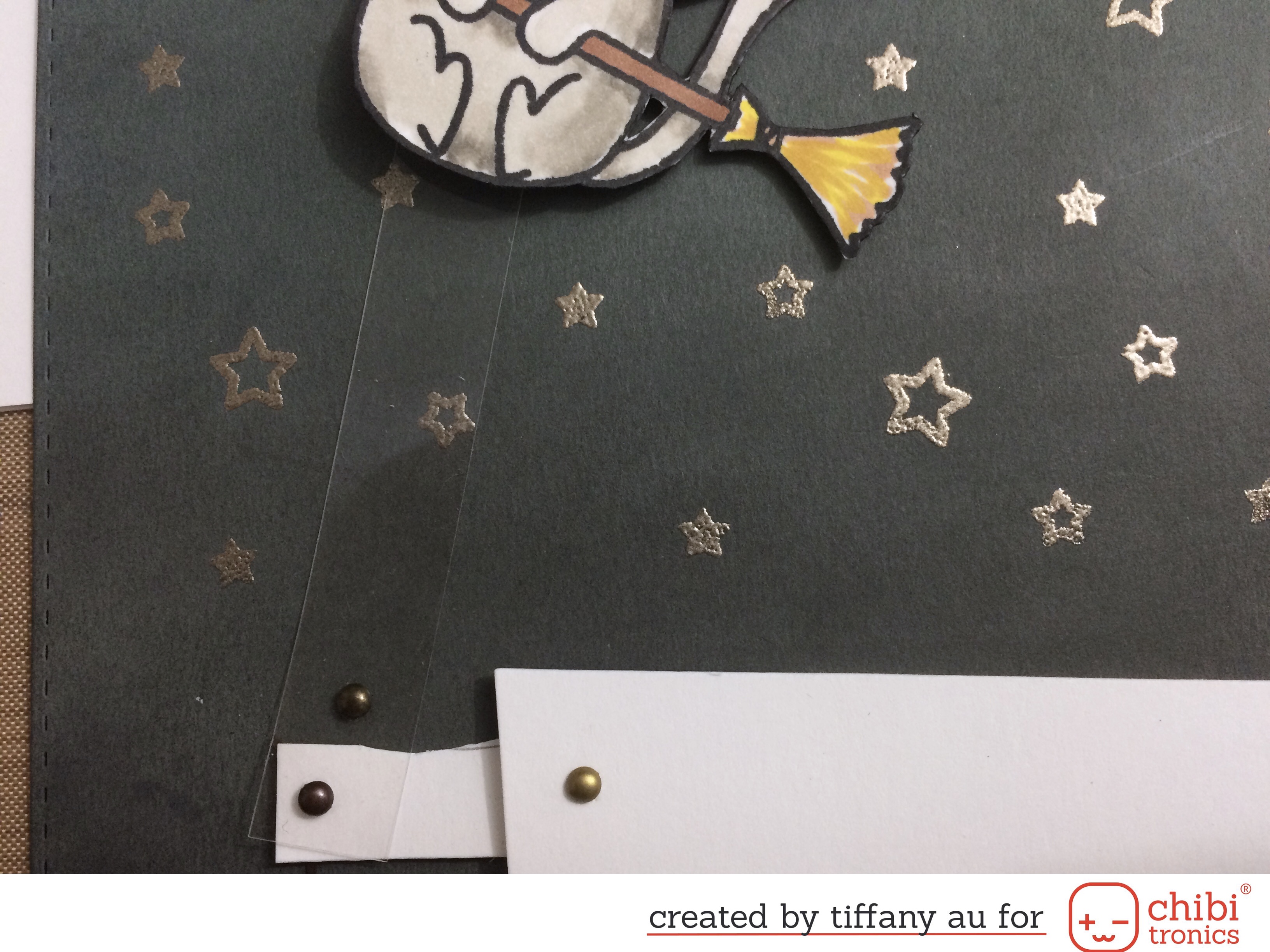 To create my LED circuit I first draw out where each light sticker will go and mark the path of the positive and negative copper strips. I added an additional piece of card stock towards the the bottom of my card base so I can wrap that piece over the slider strip that holds the battery.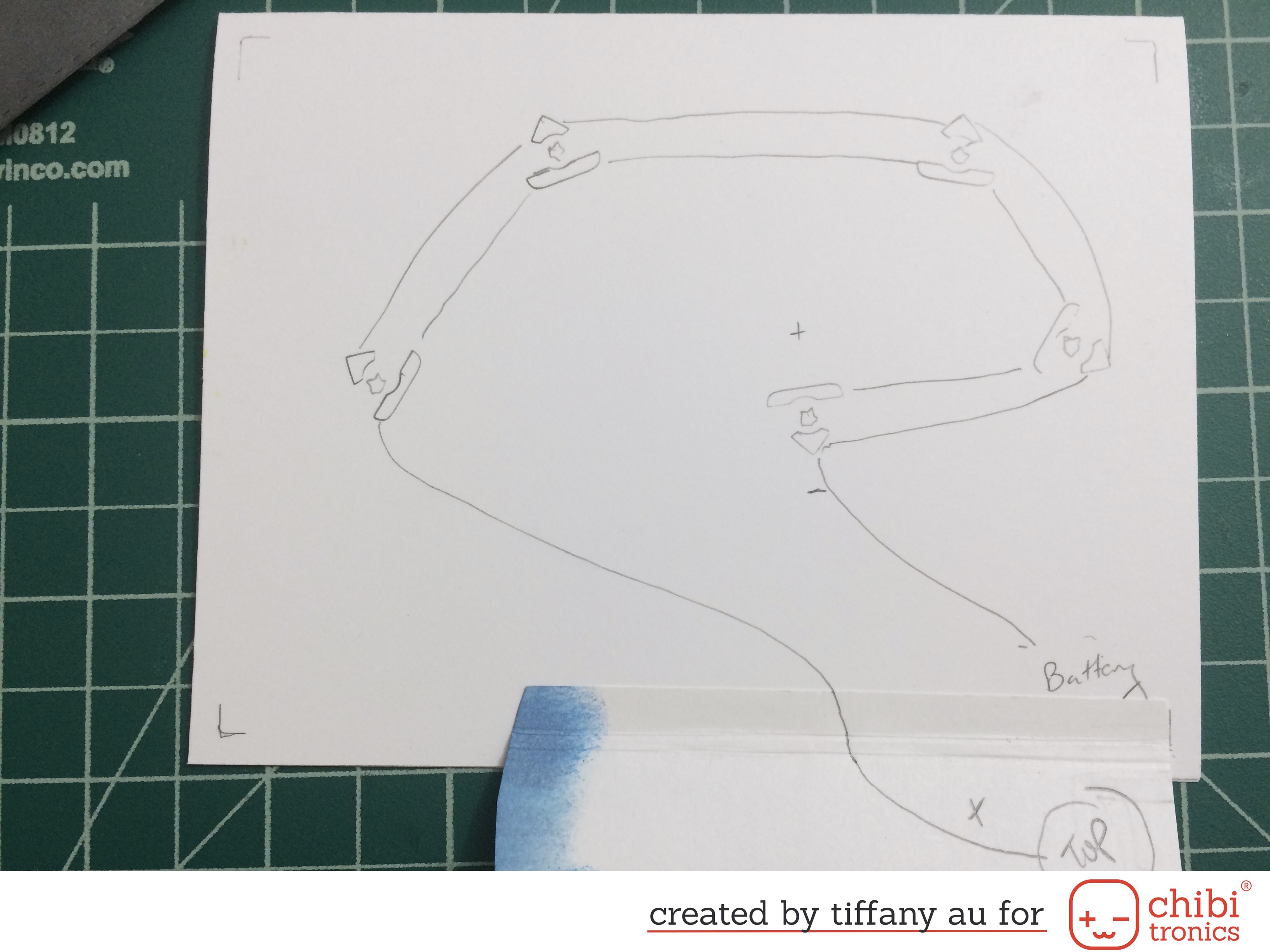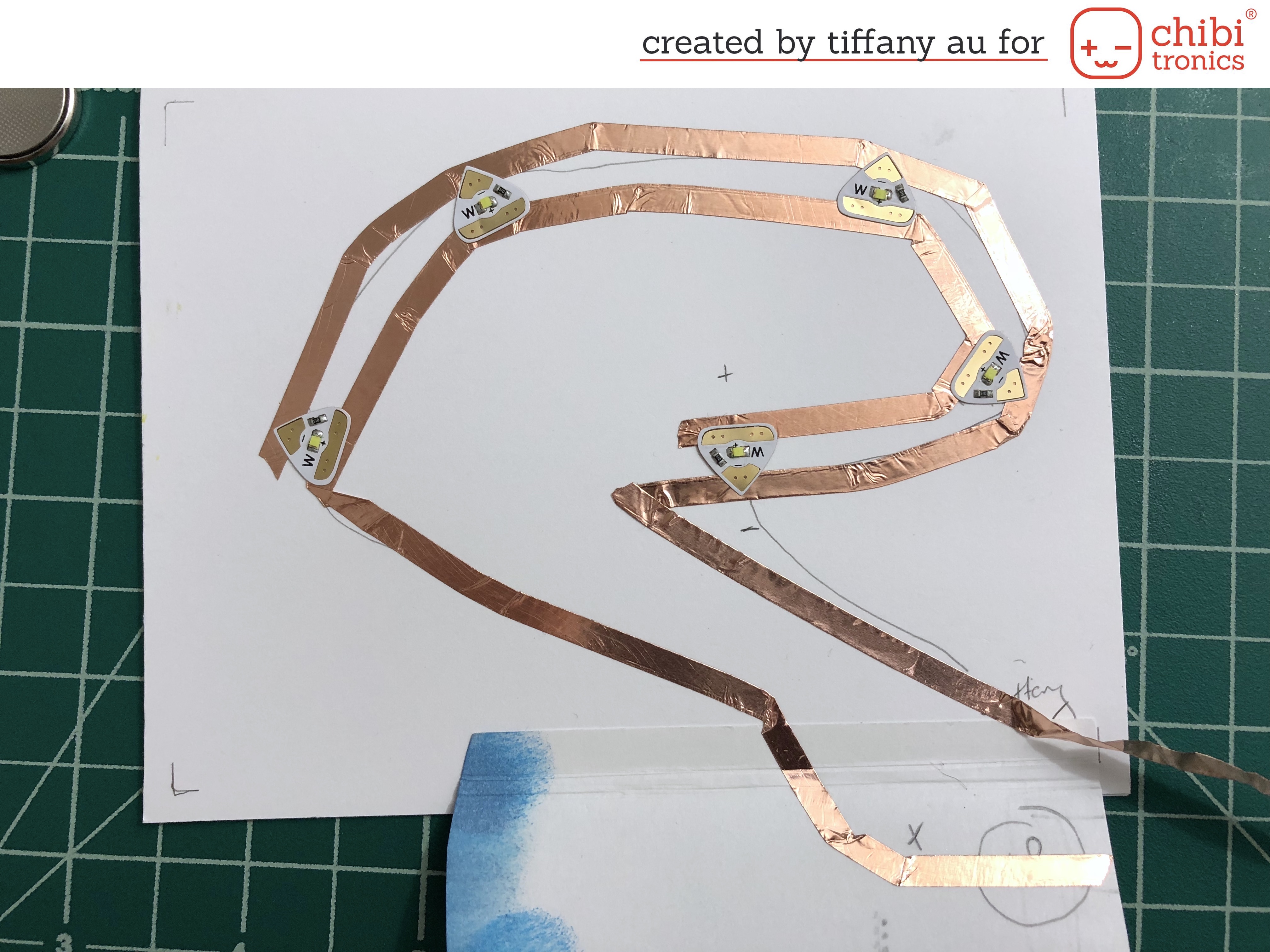 I next tape down my black starry background over my card base making sure to leave the strip hanging out with the positive copper tape. I wrapped the negative copper tape around my black card base so that will also show. Last, I wrapped a piece of copper tape around my slider. That will activate the lights once it passes over the negative tape.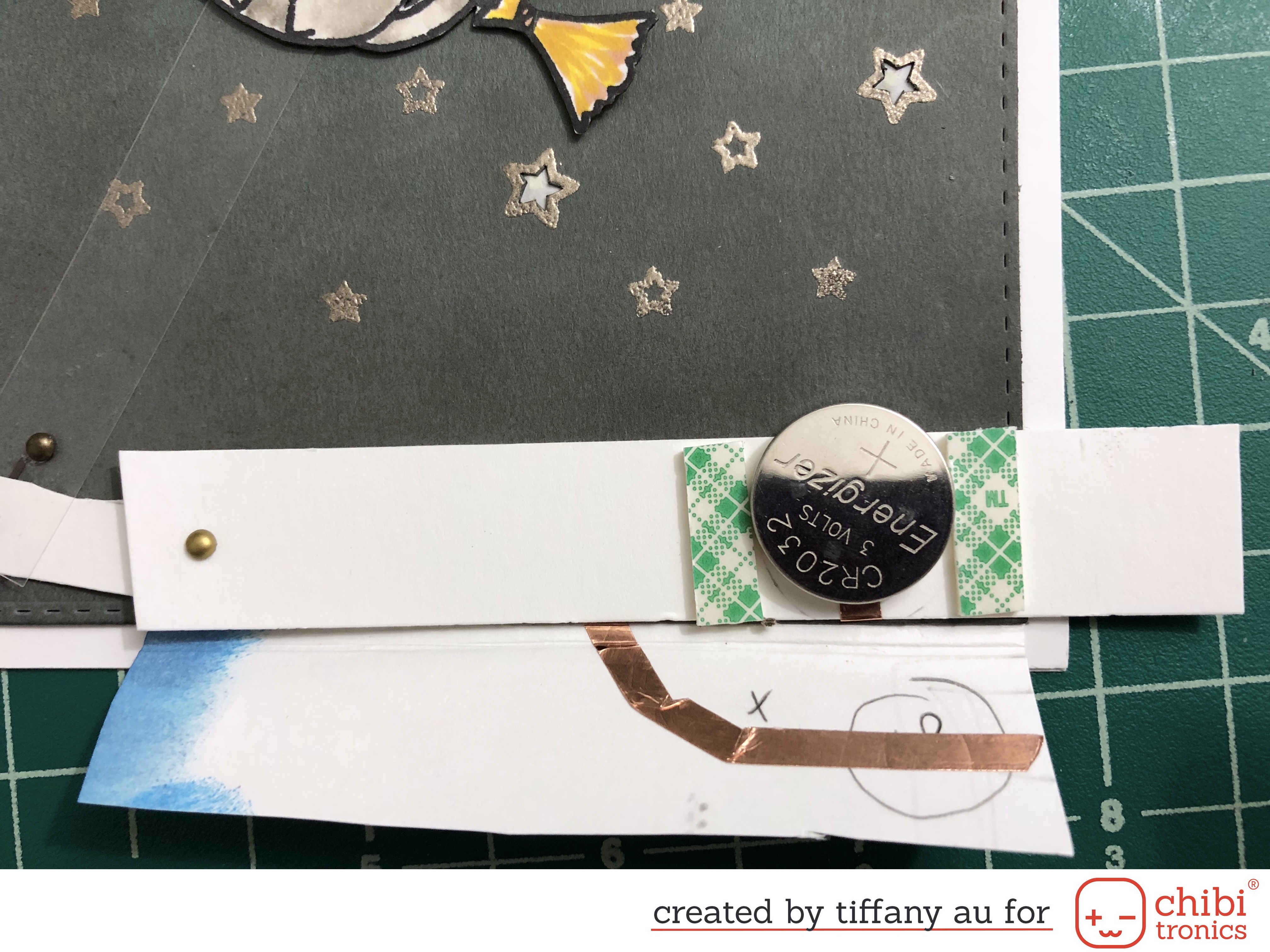 To finish off my card. I placed double layers of foam tape around the edge of my card. Wrap the hanging card stock with the positive tape over my slider and tape down my purple cloud. Last I stamp my sentiment on an orange label and tape that down on my cloud.
I hope you enjoy my tutorial and here is a list of the supplies I used:
Distress Oxide Inks in Seedless Preserve
The Greeting Farm Scaredy Cats
Copic Markers
3M Foam Tape
Clear Acetate Sheets
Pen Blade (size 11)
Black Memento Ink & VersaMark Sticky Ink
Sliver Embossing Powder
Tiny Brads
Kitty Flying Through a Starry Sky