Hello friends,
today I'm back with a new project using the uber cute "sealed with love" stamp set from Lawn Fawn. For long time I wanted to create a cool pull tab slider switch card and now I'm forcing myself to do it. The first time I saw this stamp set I had the idea in my mind and I could start creating. All my knowledge about this kind of cards I have from Eiko, she is also on the Chibitronics design team.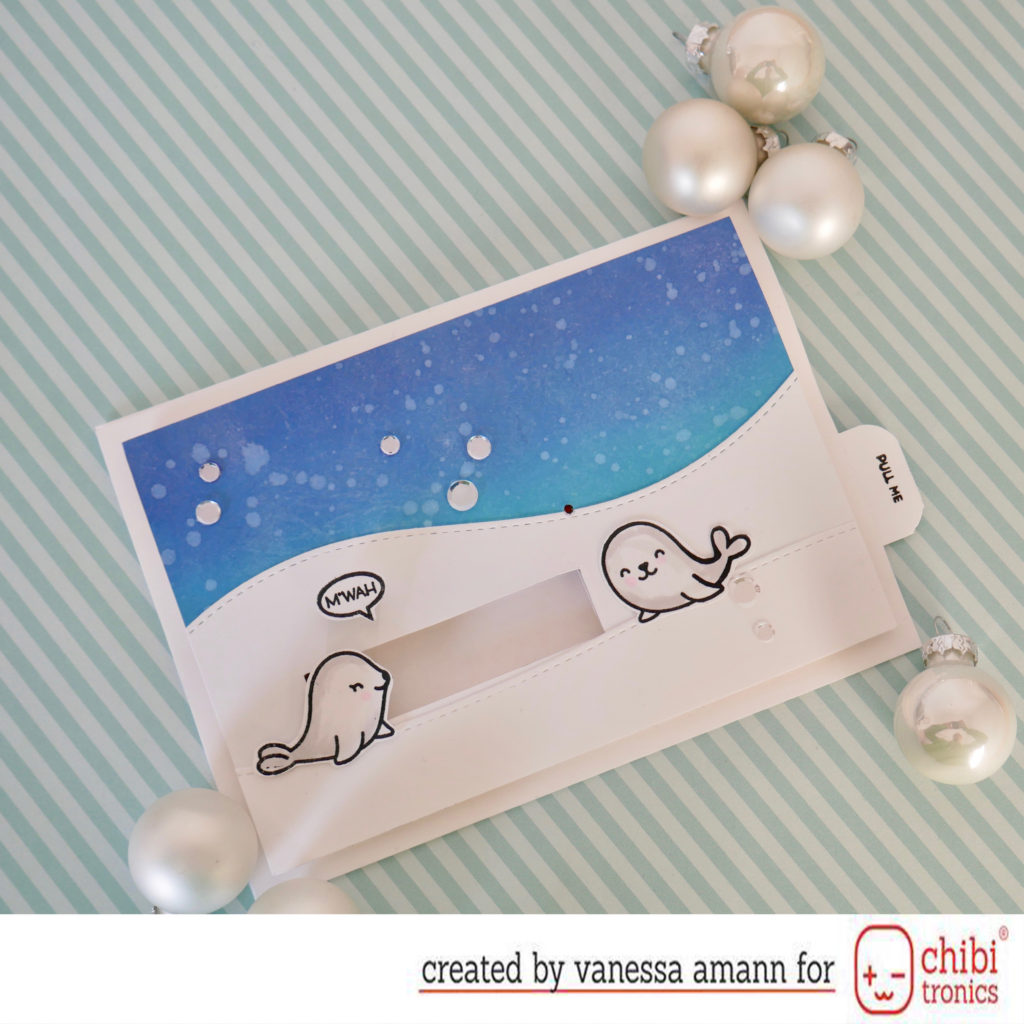 Creating this card is really pretty easy. The critters don't need this much coloring and the background were ink blended with my distress oxide inks. The most complicated part was creating the circuit.I think this card is nevertheless very special because of the idea behind. She is going to him and giving him a kiss on his cheek. And then the little "M`wah" starts to shine. And also the sentiment which is hidden appears. No body would expect this 😉
The instruction video can be found here!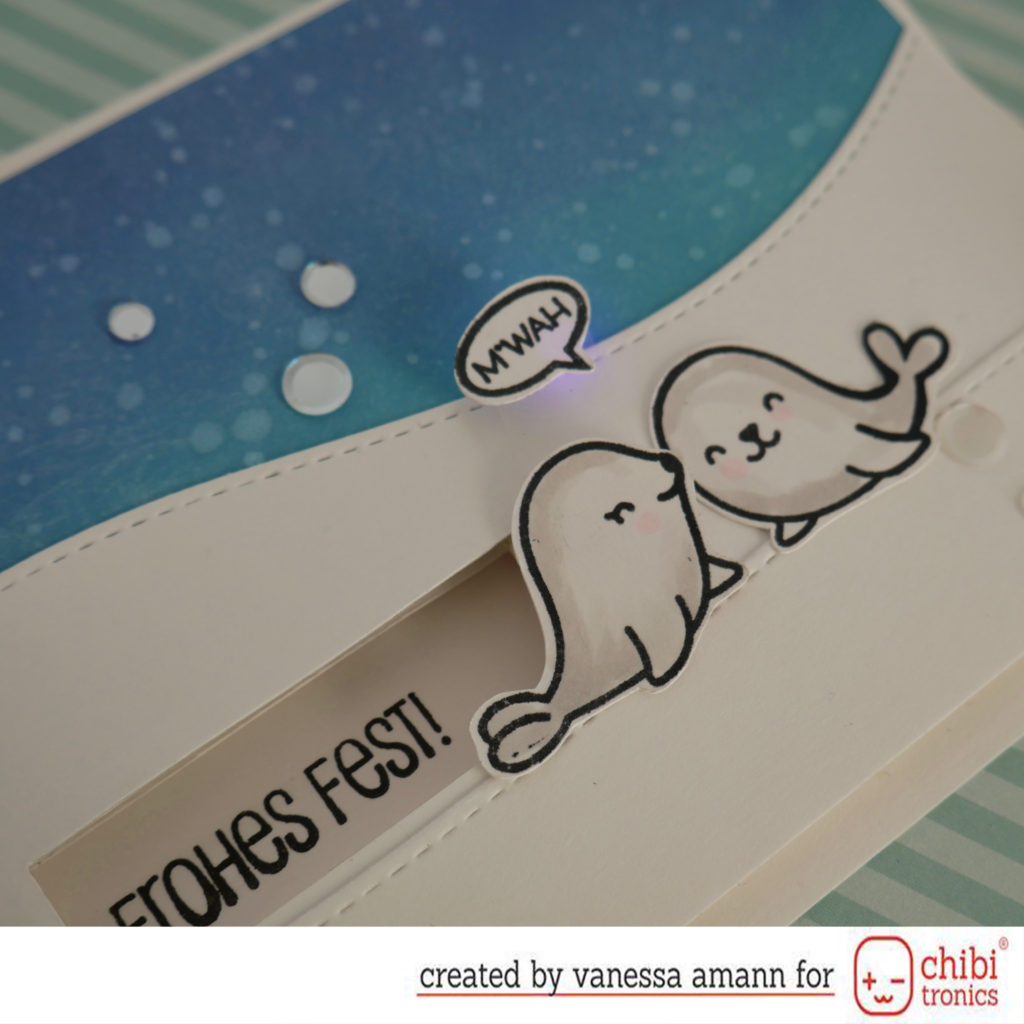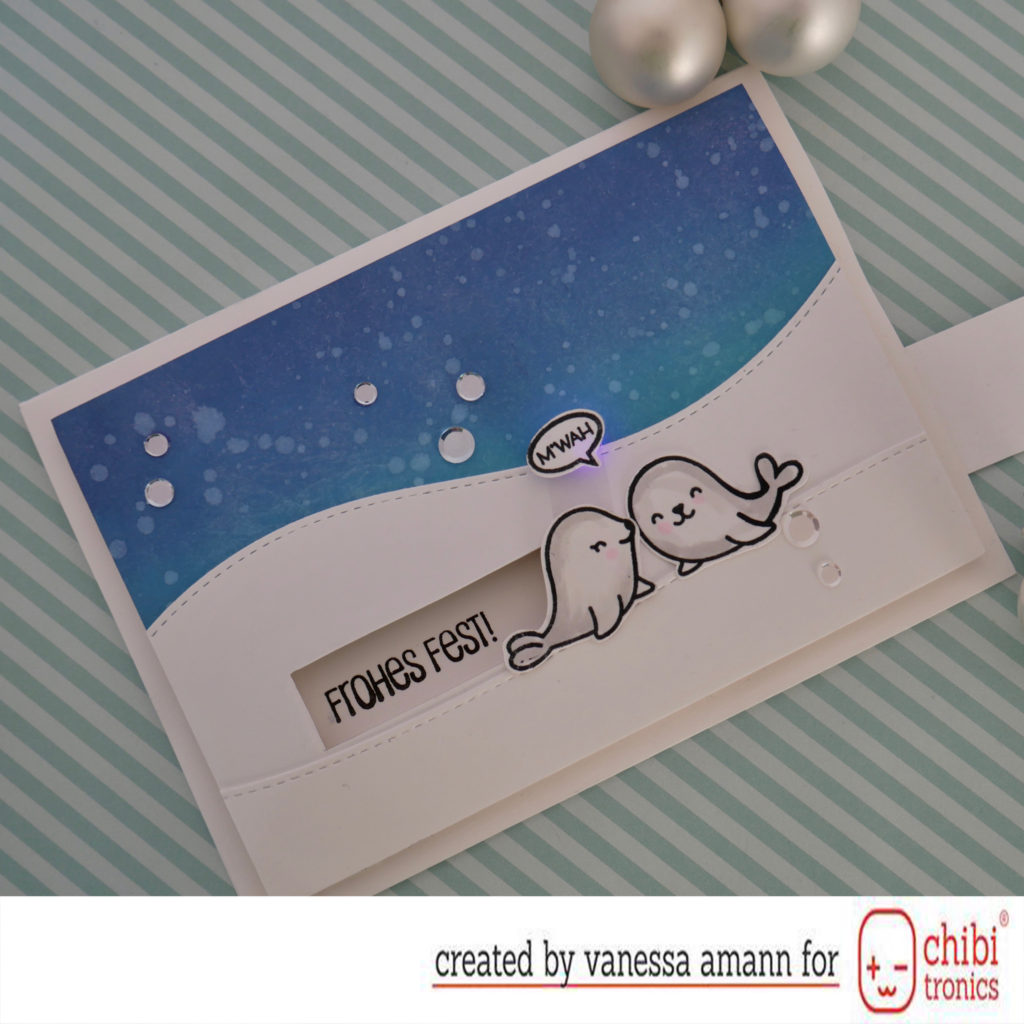 I hope you enjoyed my idea and card for today. I hope we will see us soon on another project. Until there, have a great weekend!
Supplies: