Hello, everyone! This is Wei Wei here today and I would like to share with you a cute slider light up card using the Lawn Fawn stamp set.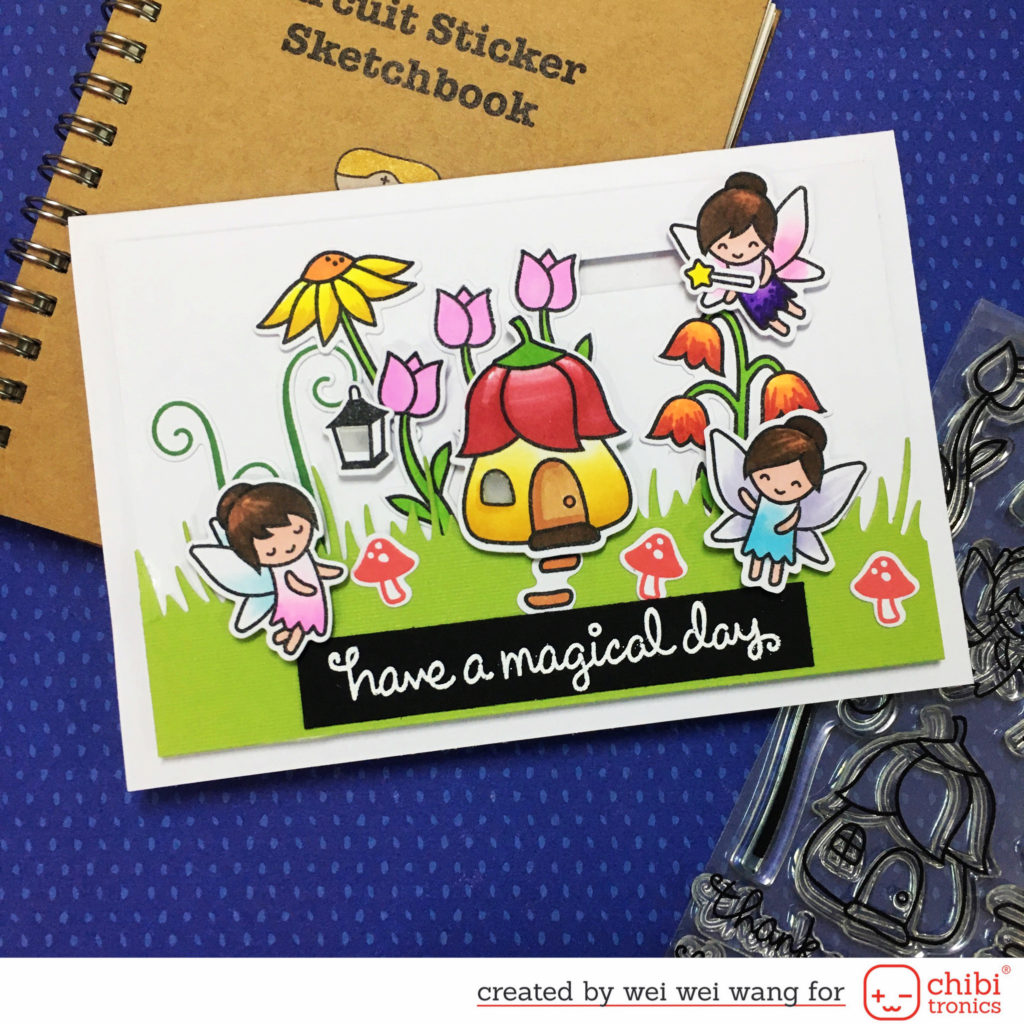 I first stamped those adorable images in black, colored with markers and fussy cut out. I also cut a meadow for my background.
I used one penny to make fairy friend into a spinner. Since penny is made of copper, it is a great conductor of electricity! When you slide the
fairy friend from right side to the center of the card, the penny behind the
fairy friend can conduct electricity, so the magic happens! The house and Street light light up!
The circuit I used is parallel circuit.
You can check out a tutorial here that shows you how to make this card. pleaseclick my youtube channel.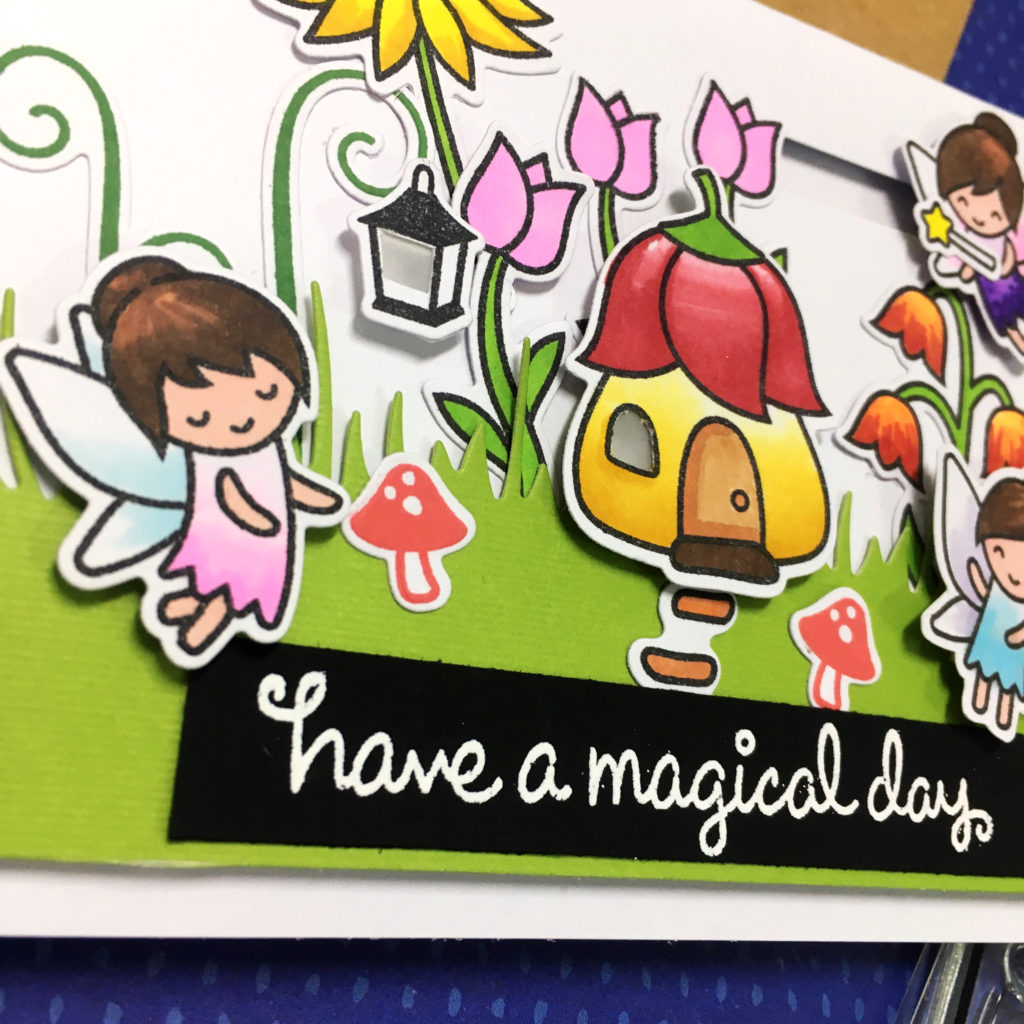 Thank you for stopping by.
The supplies I used are:
White LEDs MegaPack (30 stickers),Copper Tape.