Hello and welcome back,
today I to show you another fun card. Don't we all love Thema parks with all the candy, fun images, music and the feeling we got? And sometimes life feels like a trip on a roller coaster. And so did a friend of mine in the past month fighting with herself and having lots of frustration but all sell out and went well.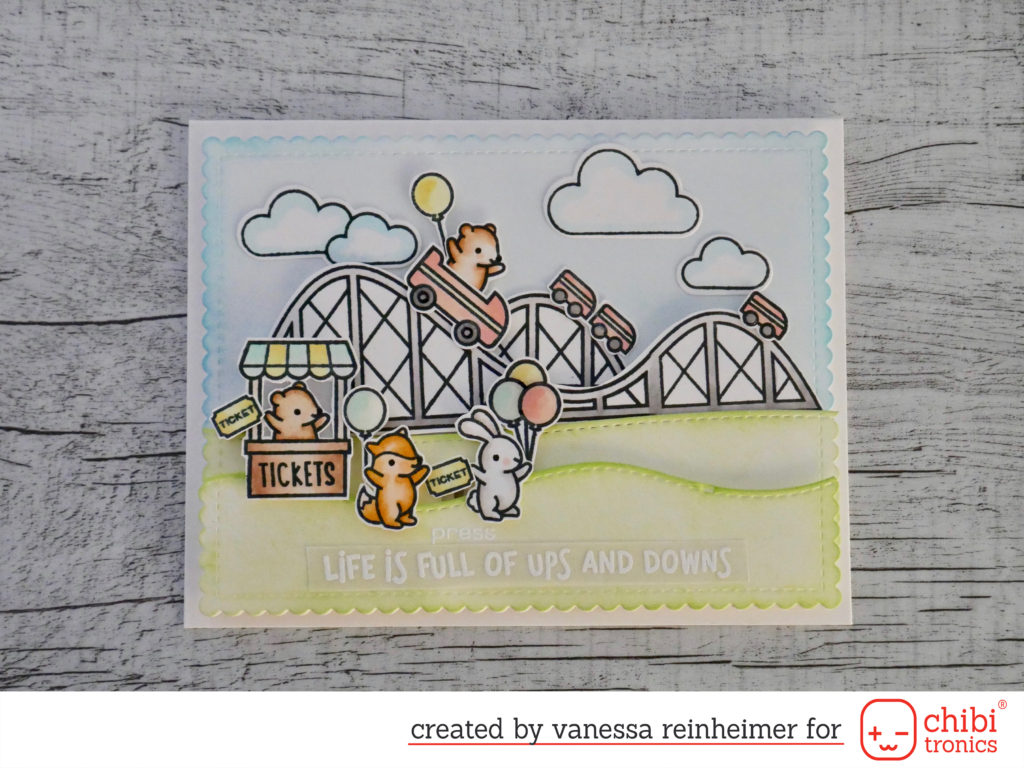 For a long time I had this stamp set on my "to craft" list, as I had it for a longer time but never had the right occasion. Until now. I guess everything has there special moment 😉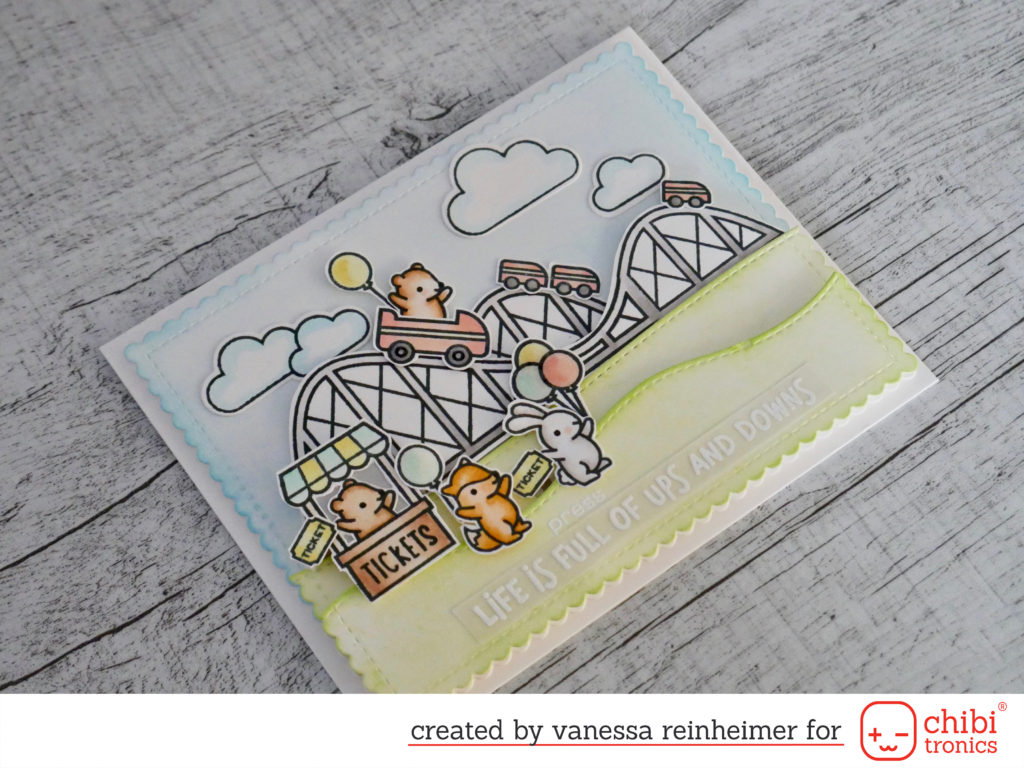 My life at the moment feels also a bit like a ride on a roller coaster. So this is why is did an tutorial showing you how to put the card together, but not the coloring. I'm sorry guys. I'm not the bestes colorer, so I spent my time chilling on the couch and spending some time with my hubby.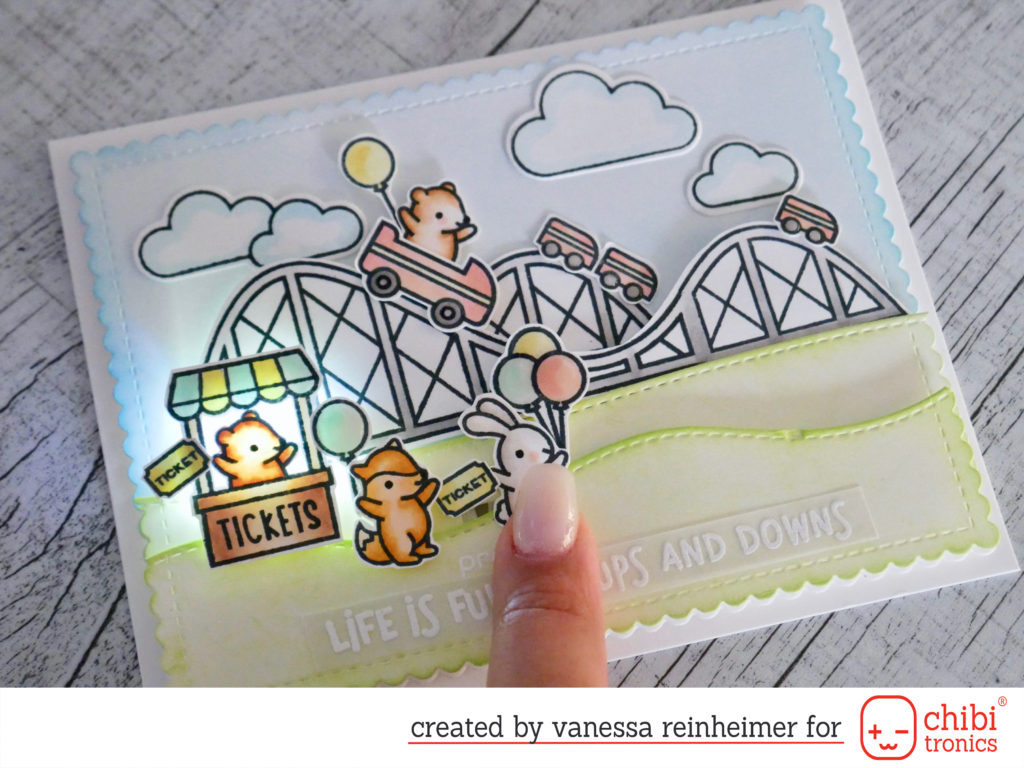 But I tried my best to show you the circuit I've created this time and how I always try to hide the thickness of the card. I love the Chibitronics cards, but do not want to spent money on expensive batteries which are extra thin. So I use the regular ones. But using different layers in the card makes it a) more 3D and realistic and extra special compared to some ones you can buy and b) it helps to hide the battery without making the card that bulky and heavy.
This was my tutorial for today. I hope you enjoyed it, even if it wasn't a full, but a semi full tutorial. I hope I could inspire you to create you own special interactive card without having a huge know how of physics and all these things. Only using a simple switch and a basic circuit is necessary to create this card.
Vanessa
Life is Full of Ups and Downs