Hi friends, it's Wei Wei here and I'd like to share this light up shaker card using Lawn Fawn sweet smiles stamp set.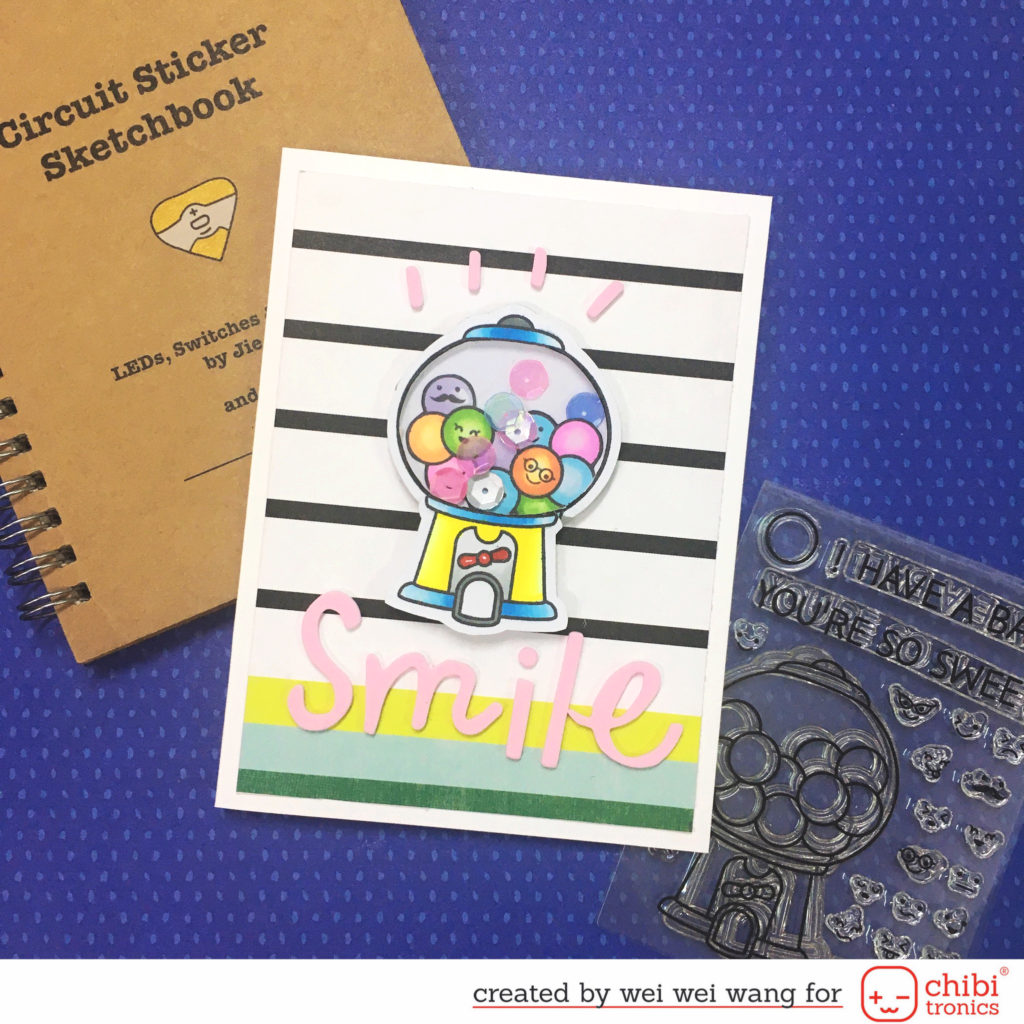 This card is very easy and quick to do.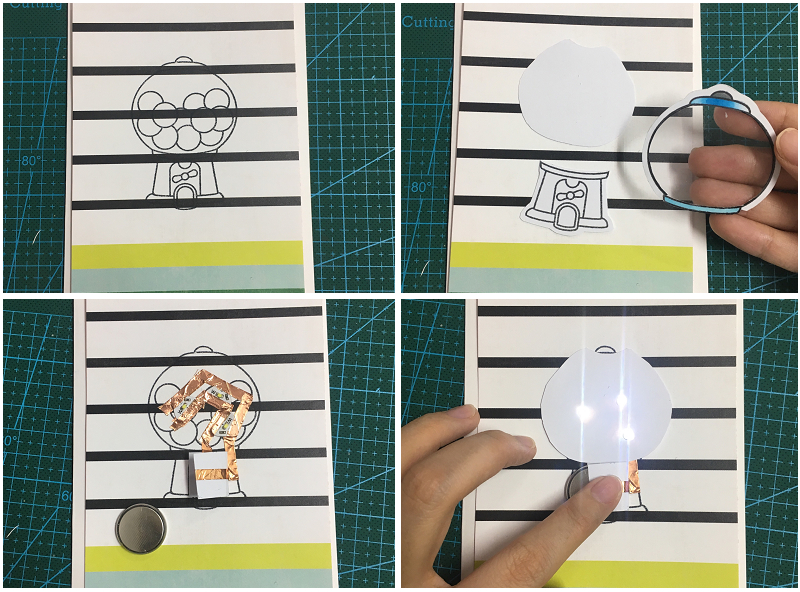 First, I stamped the gumball machine image in black ink on my background. I also stamped the image on another paper and fussy cut out, and prepared a piece of white paper that size is as same as the bubble.
Next, I applied the copper tape onto the gumball machine image and added three white LEDs. Then, I covered the circuit with the white paper. I punched three little holes so that the LED light can go through the paper.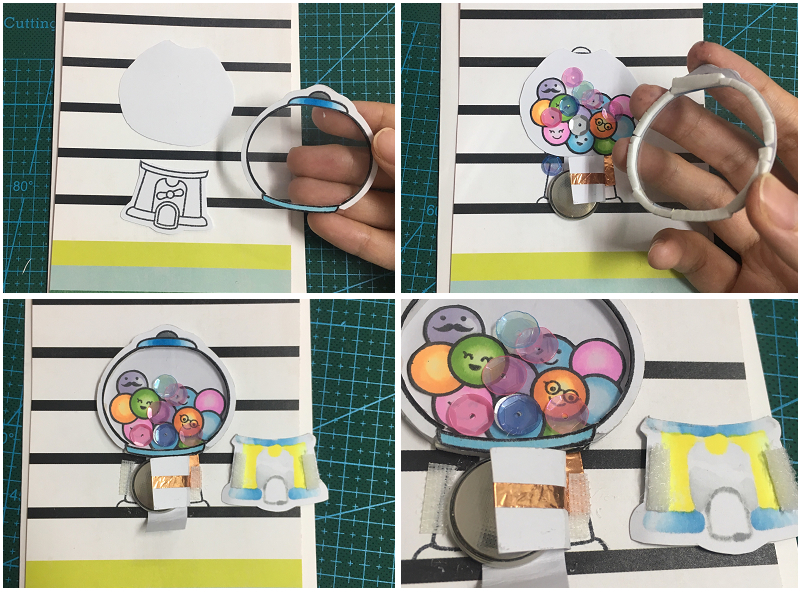 For the shaker, I added a piece of clear acetate to the fussy cut bubble, so it became a shaker window. I added the shaker elements, such as gumballs which I cut out and colored before, as well as some sequins. Then, I sealed the shaker with foam tapes.
In this card, I made a removable battery holder cover. I chose the "main machine" as my battery cover door and then adhered velcro tapes to the back of "main machine" and my background. In this way, you can detach and attach the battery cover door easily!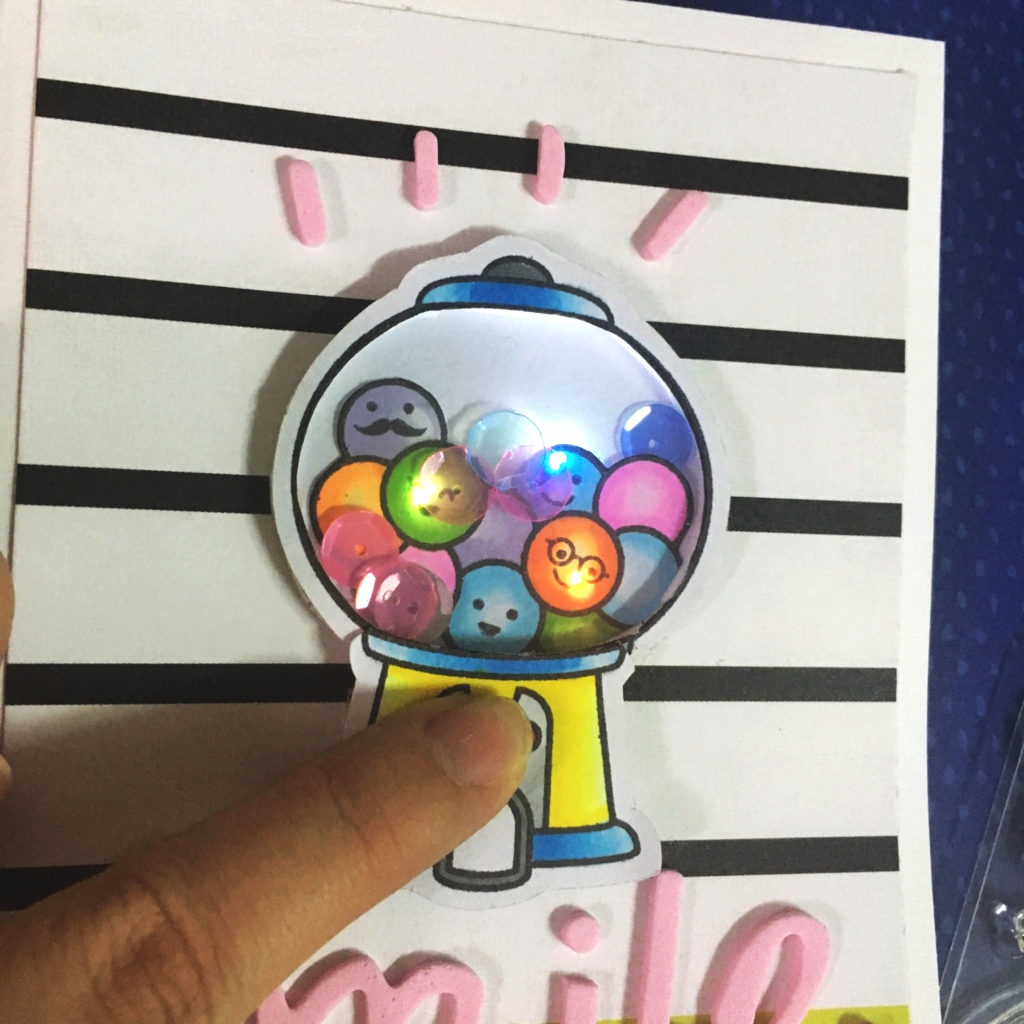 Here're some close-up looks.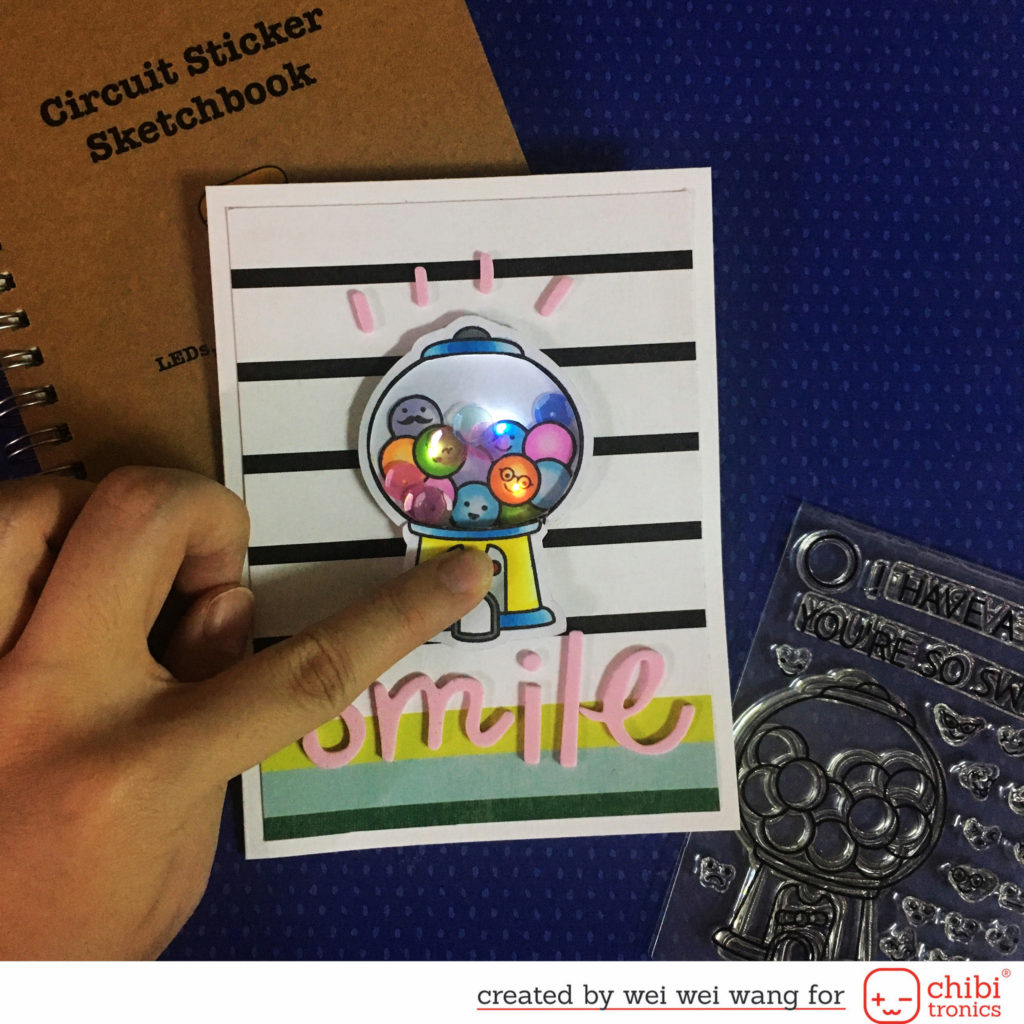 That's all from my side today. Thanks for stopping by!
The supplies I used are: Copper Tape, White LEDs MegaPack (30 stickers).