Hi crafty friends! It's Nicorin.
The holiday season has come! It is the beautiful season, people is so busy to prepare the gift and the gathering.
And…. it is the Chibitronics season, right?
Something lit up, blinking, and the lights of many color make us flattering.
Today's my project this Christmas Tag with the collaboration kit by Chibitronics and Lawn Fawn.
The adorable mice are preparing a holiday decoration like us. It's the light-up music box tag.
When you push the switch the music is started, and the treetop star shines!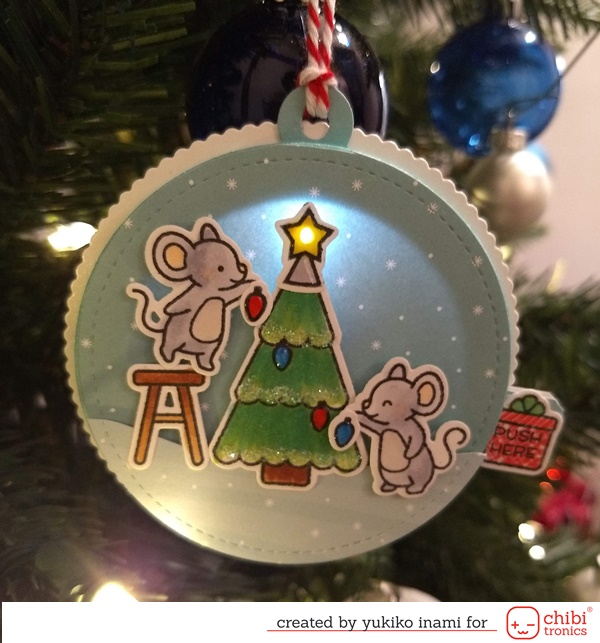 I used these goods for this project.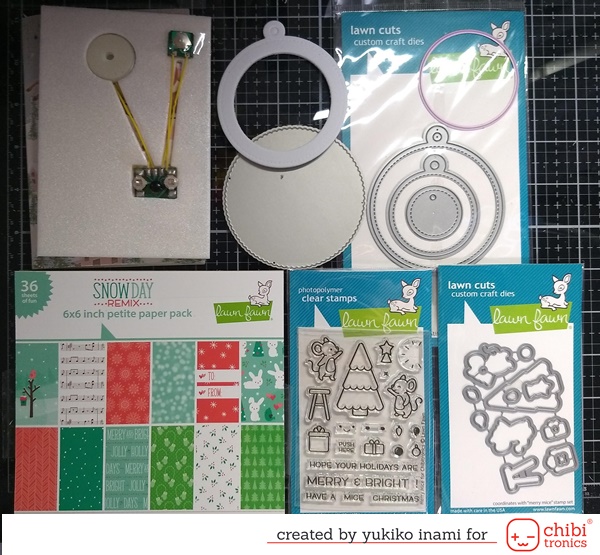 I got the electric melody parts from the card on the market. It has the circuit included the batteries, the melody IC chip, the Speaker, and switch parts. Eiko who is the original member of DT used it for the Chibitronics project about 3years ago! And many Japanese crafters have used it for their projects.
I add the LED sticker on this circuit. the LED is set in parallel with the Speaker.
The tag space is limited, not so wide. So I need to cut the circuit wire at some point and reconnect those parts. Actually, the circuit has completed and I just added the LED sticker on it. It's super easy.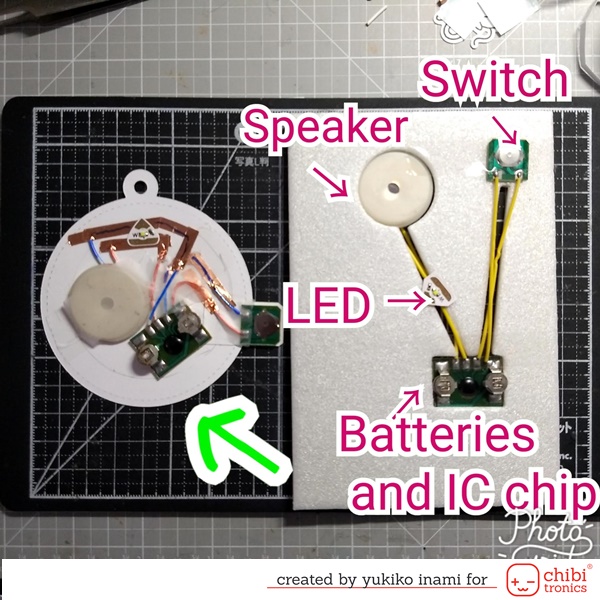 Some pathways overlap. Then I use the scotch tape for insulation.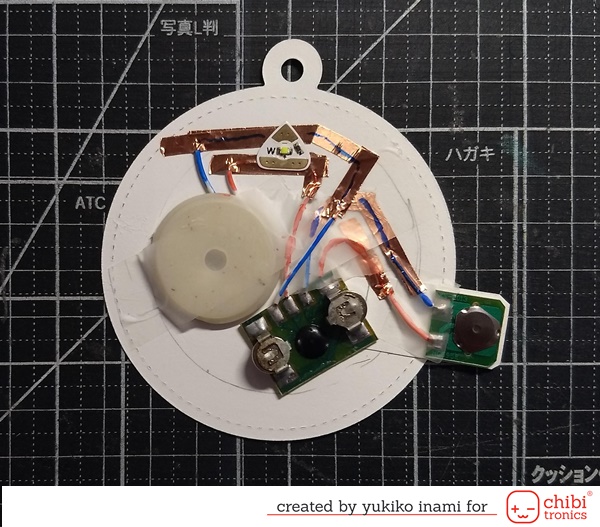 I made the cover with the Merry Mice kit.
Cut the foam sheet out into the circle shape. Then assembled these parts showing below.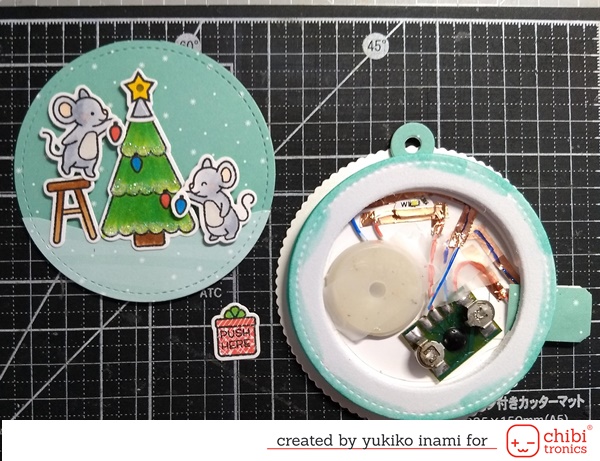 Finished! It makes me smile every watch. It's just adorable!!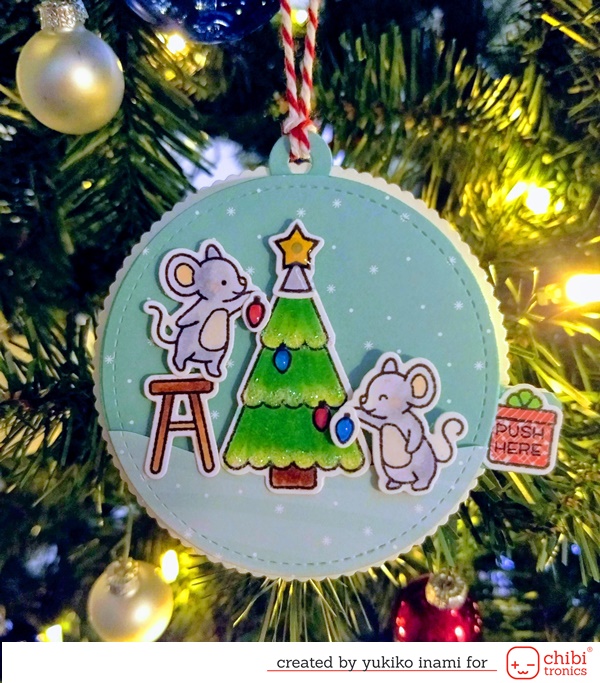 Now we can find many parts that can be diverted around us.
The experiment of the trial is so exciting!
Look around you and if you find something, try it!
<Supply List>
  ・Merry Mice Light Up Cardmaking Kit (Sorry, sold out!)
・snow day remix collection pack
  ・stitched circle tags 
  ・circle die, scallop circle die
  ・foam sheet
  ・MegaPack of LEDs (30 stickers)
・Copper tape
  ・Greeting card with electric music
Thank you for stopping by.
Have a wonderful holiday season!
With warm wishes,
Nicorin
The Light Up Music Box Tag