I must confess. I hate throwing away used wrapping paper and old bows. So, when I decided to take on the challenge of coming up with a few quick and easy ways to light up some holiday gifts, it was only logical that I ended up raiding my basement and recycling bin! In the process, I've come up with some fun, upcycled solutions for adding lights to your holiday gift wrapping, while focusing upon keeping items out of the landfill! As an added bonus, nearly all of the electrical components may be easily reused as well!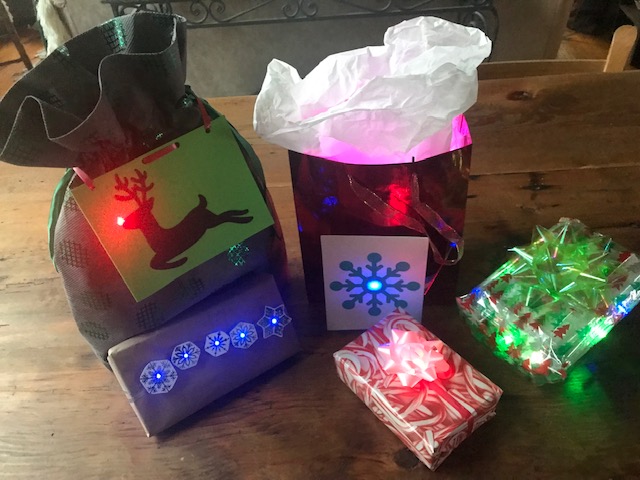 The following is a list of suggested tools and supplies:
Circuit Sticker LEDs (I used a mix of old and new ones. I used patches of Conductive Fabric Tape to secure the old ones to their traces).
Conductive Tape of your Choice (I used a mixture of copper and conductive fabric tape)
Scrap paper for making battery holders
Coin cell batteries
Paper and fabric gift bags, greeting cards, tissue paper, recycled clamshell boxes, assorted wrapping paper scraps
Scotch tape
Scissors
Get LEDs, fabric circuit tape and batteries all in one kit with our Craft with Light kits in White or Color!
1. Illuminate a Gift Bag
To achieve this effect, I constructed a circuit out of conductive tape around the top inner edge of a gift bag. I used a folded piece of paper (held with a binder clip) to secure my battery. To ensure the maximum diffusion of light, and to better conceal the gift, I added a sheet of white tissue paper to the bag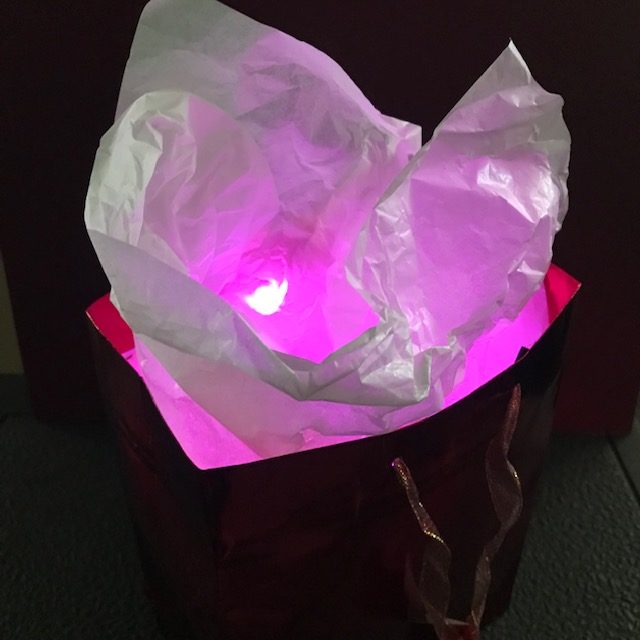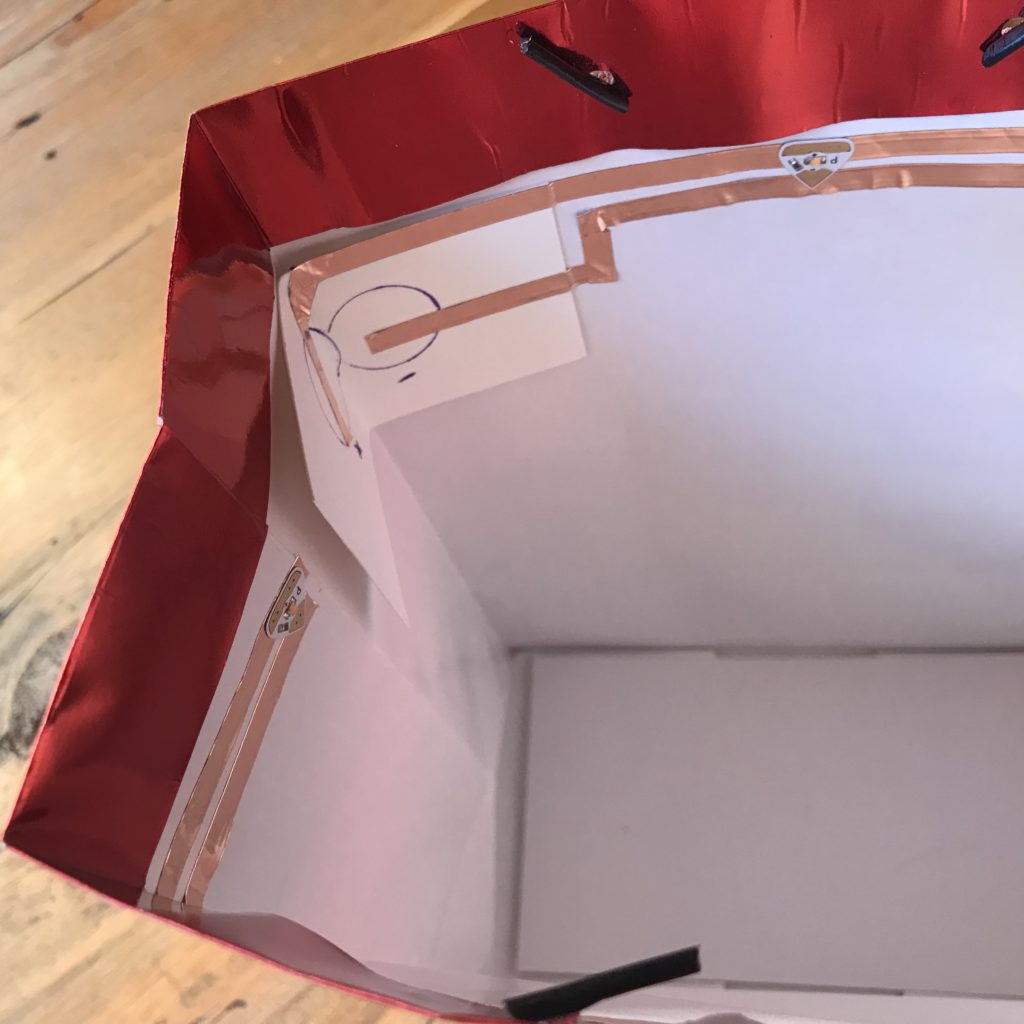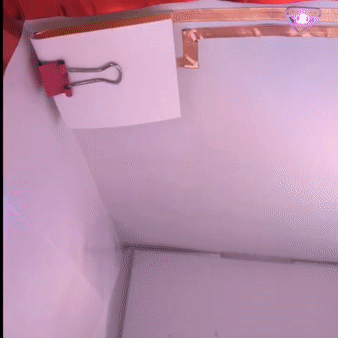 2. Make a Bow Glow
To achieve this effect, I punched a hole in the center of an upcycled bow and placed it on top of a circuit concealed by red ribbon. I kept the battery accessible by adhering a folded (and taped) piece of paper on the bottom of the gift box.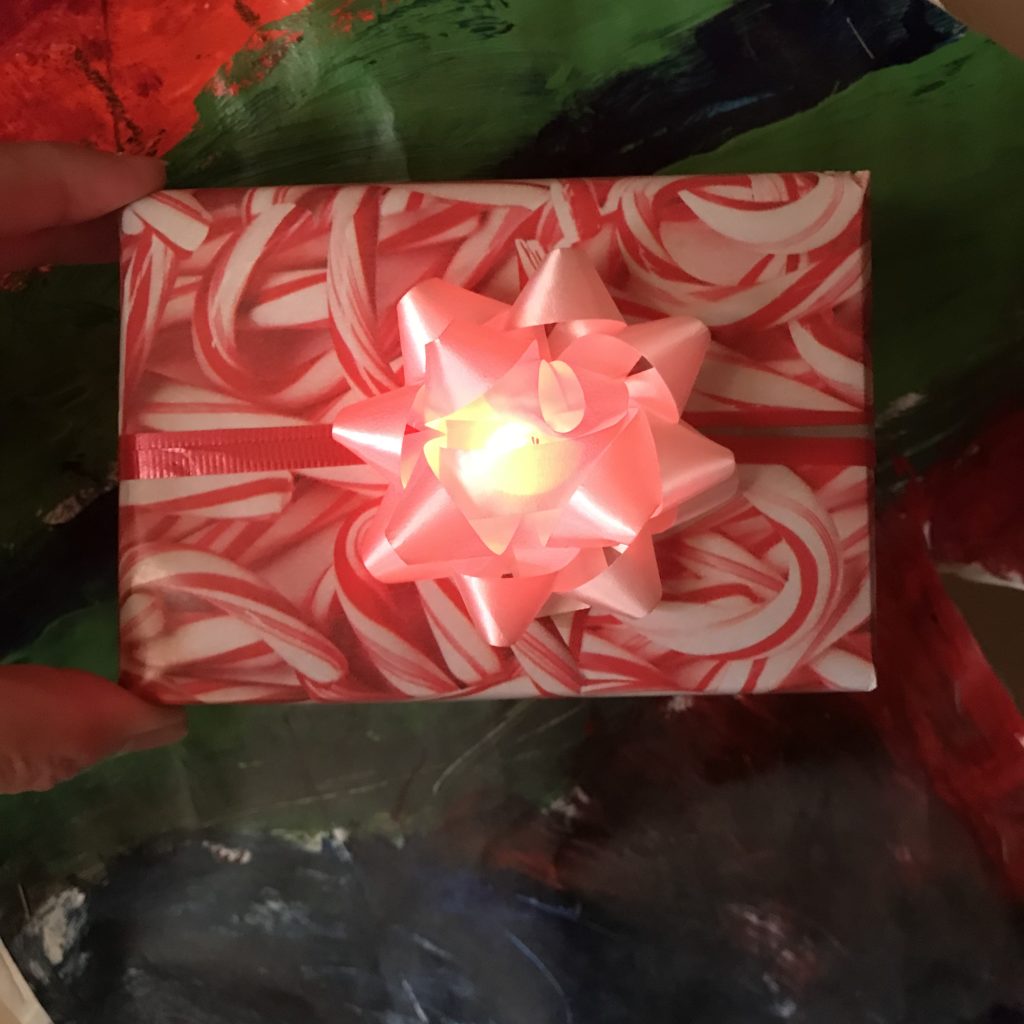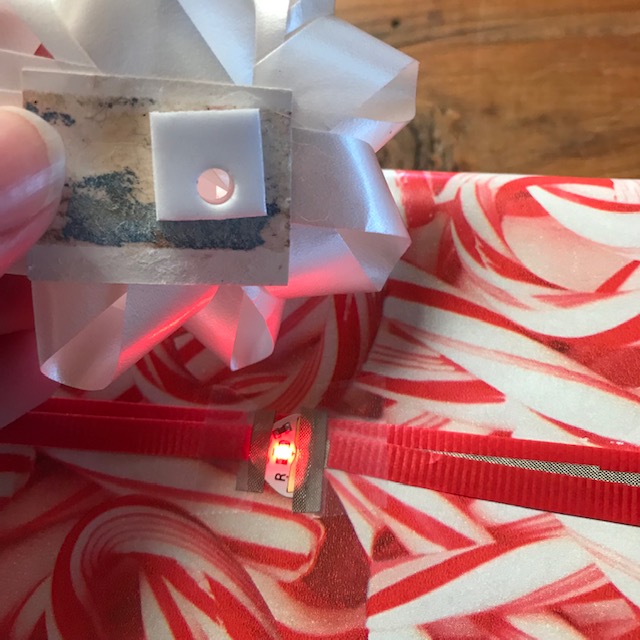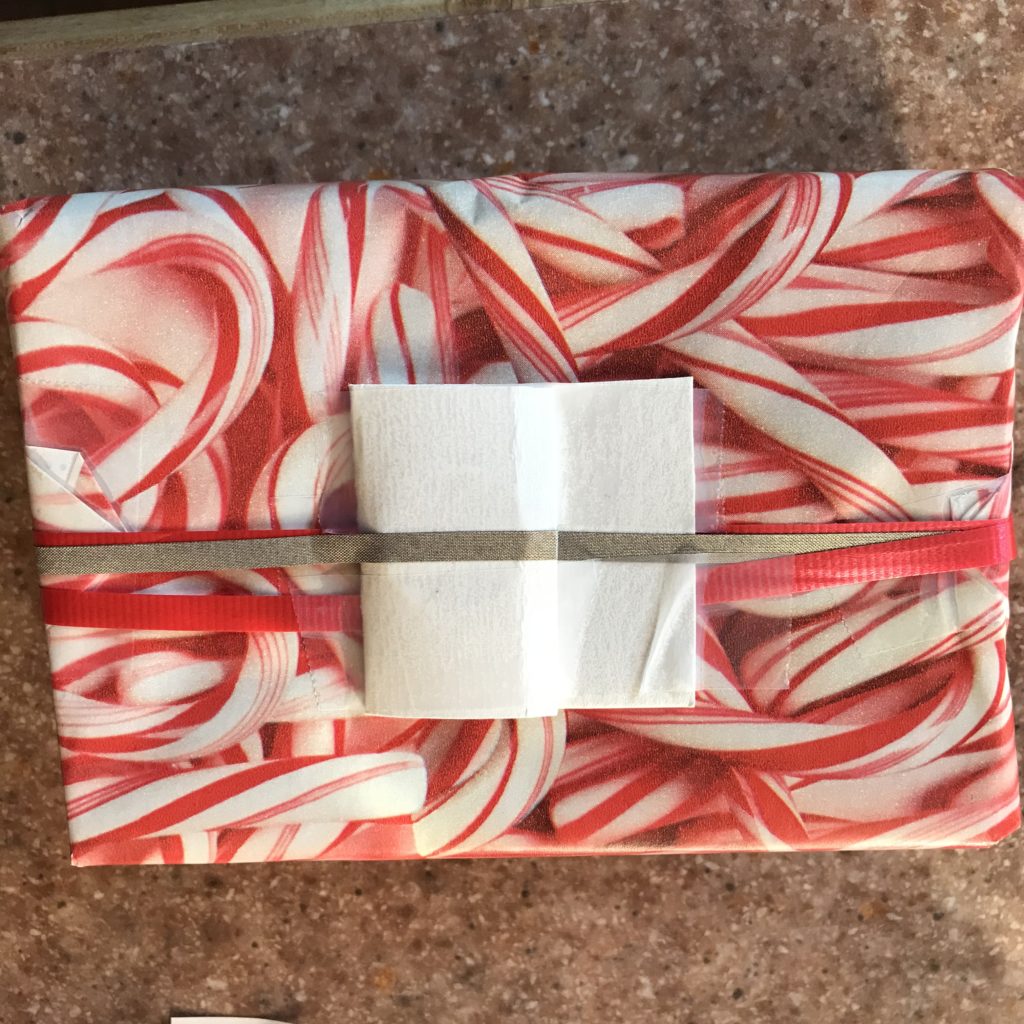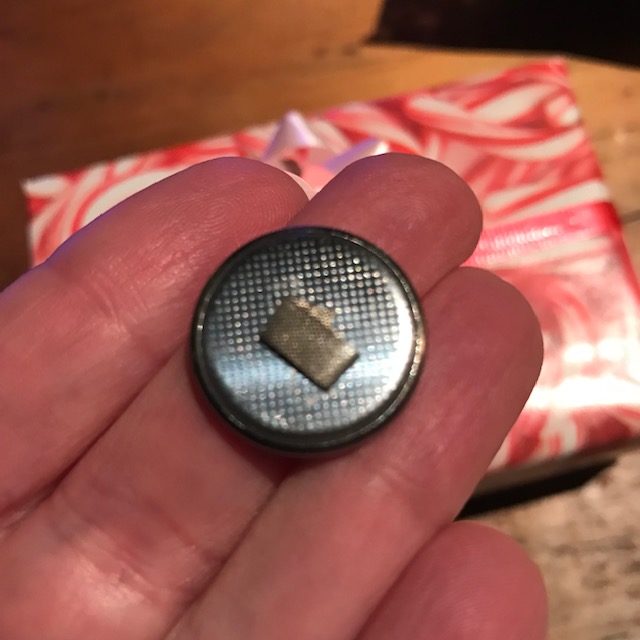 Hot Tip: If maintaining the surface tension inside of your battery holder becomes an issue, try adding balls of conductive tape on both sides of the battery before taping it closed.
3. Rescue a Recyclable
To achieve this effect, I constructed a circuit on the outside of a plastic clamshell box (once used to hold tomatoes). I placed the folded paper battery holder on the bottom of the box, but then wrapped the entire package in transparent plastic (the kind some people use to wrap plates of cookies). I topped it with a transparent bow.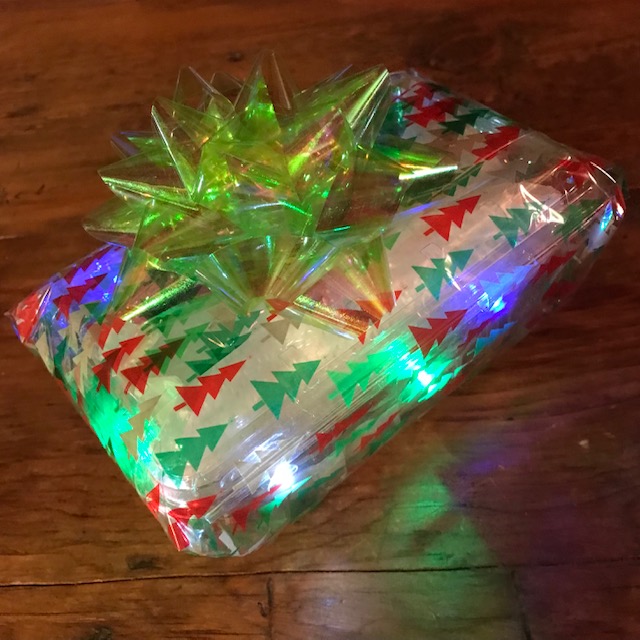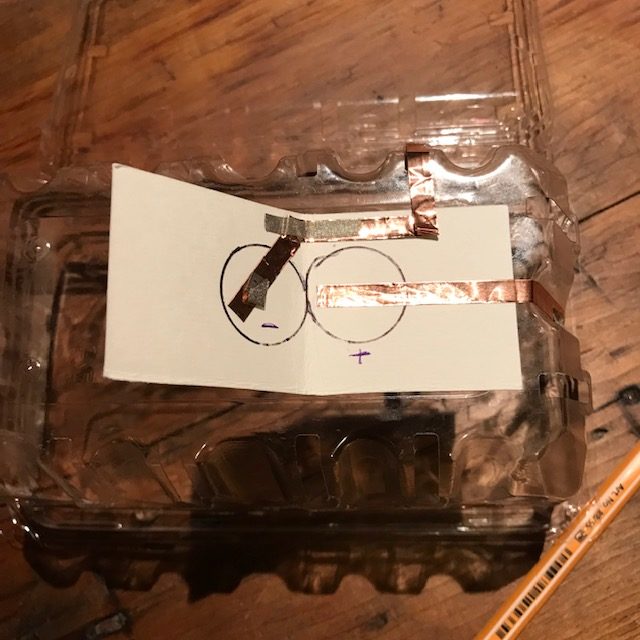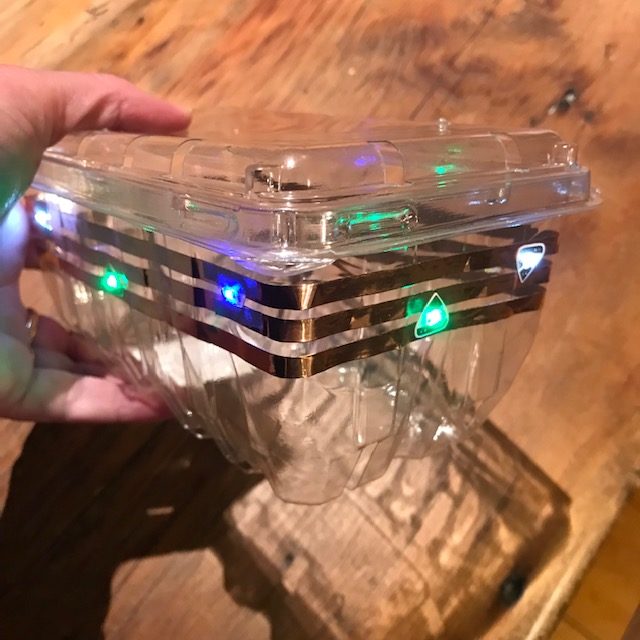 4. Bedazzle a Box Top
To achieve this effect, I wrapped a repurposed box with a lid in brown craft paper. I concealed a folded paper battery holder inside of the box top and constructed my circuit with conductive fabric tape. Then, I cut out some snowflakes made with a set of rubber stamps, adding pieces of foam tape underneath, and poking holes in their centers. Lastly, I adhered the snowflakes on top of the Circuit Sticker LEDs.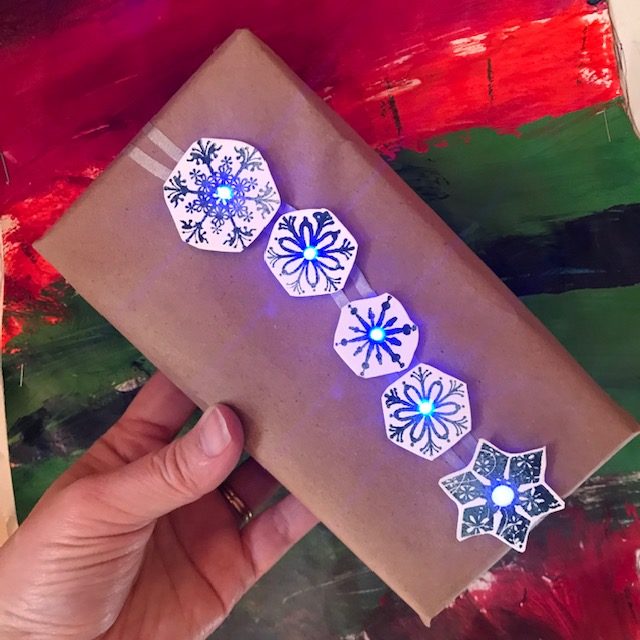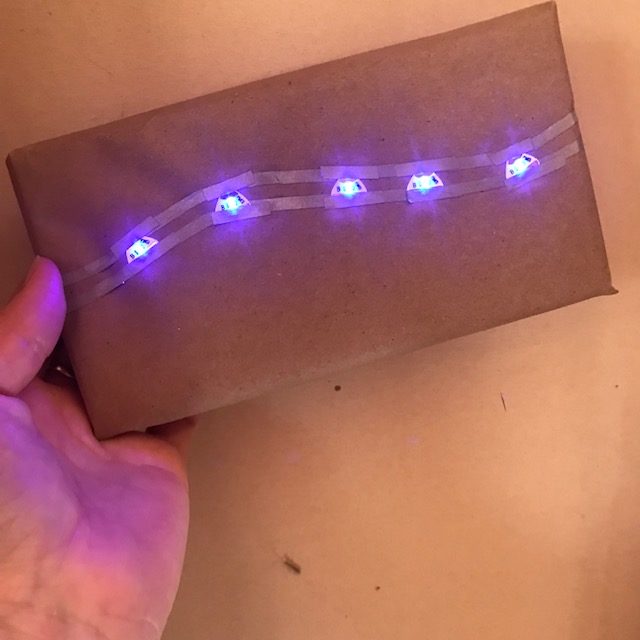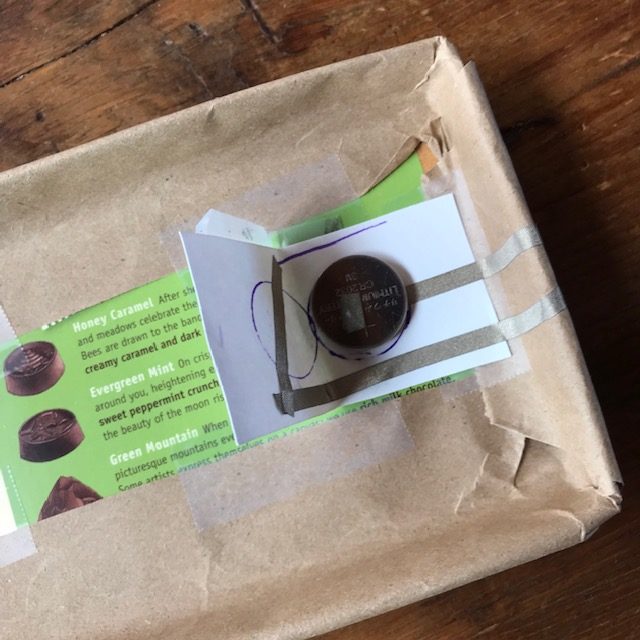 5. Tie on a Circuit Card
To achieve this effect, I tied a light up reindeer greeting card to the outside of a fabric gift bag, to add a little bling. Tying on an illuminated gift tag or paper ornament would have also worked. The battery has been clipped inside of the card.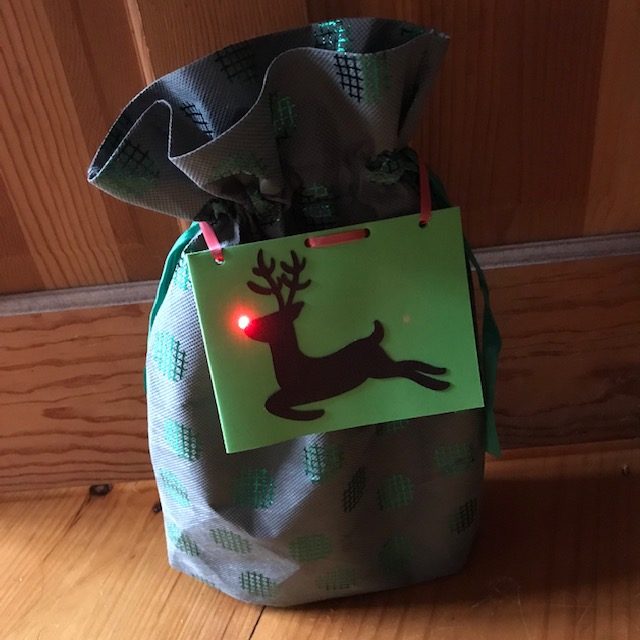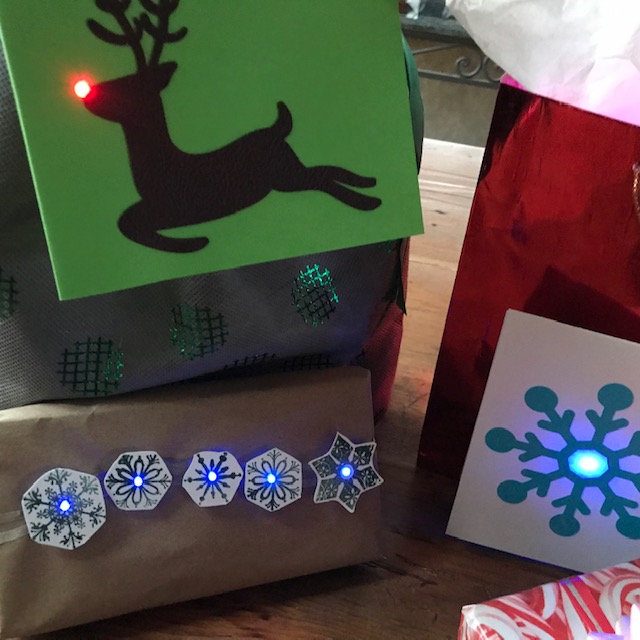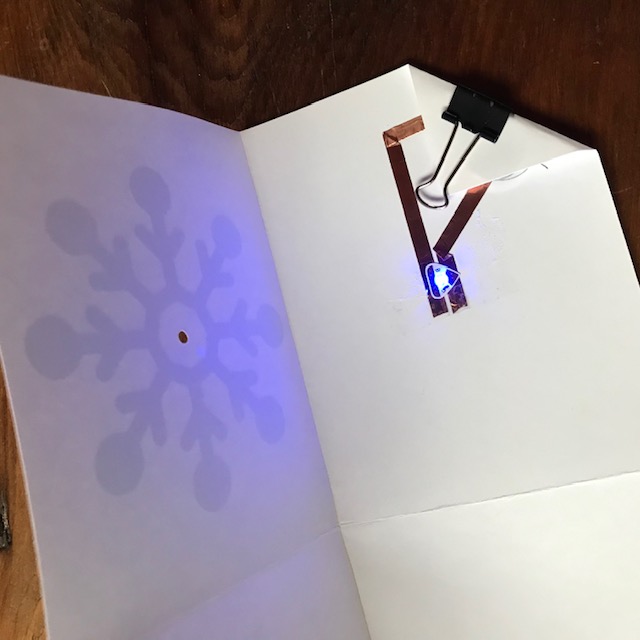 Hot Tip: Don't use metallic gift wrap before first determining whether the paper might be conductive. Conductive embellishments can result in short circuits.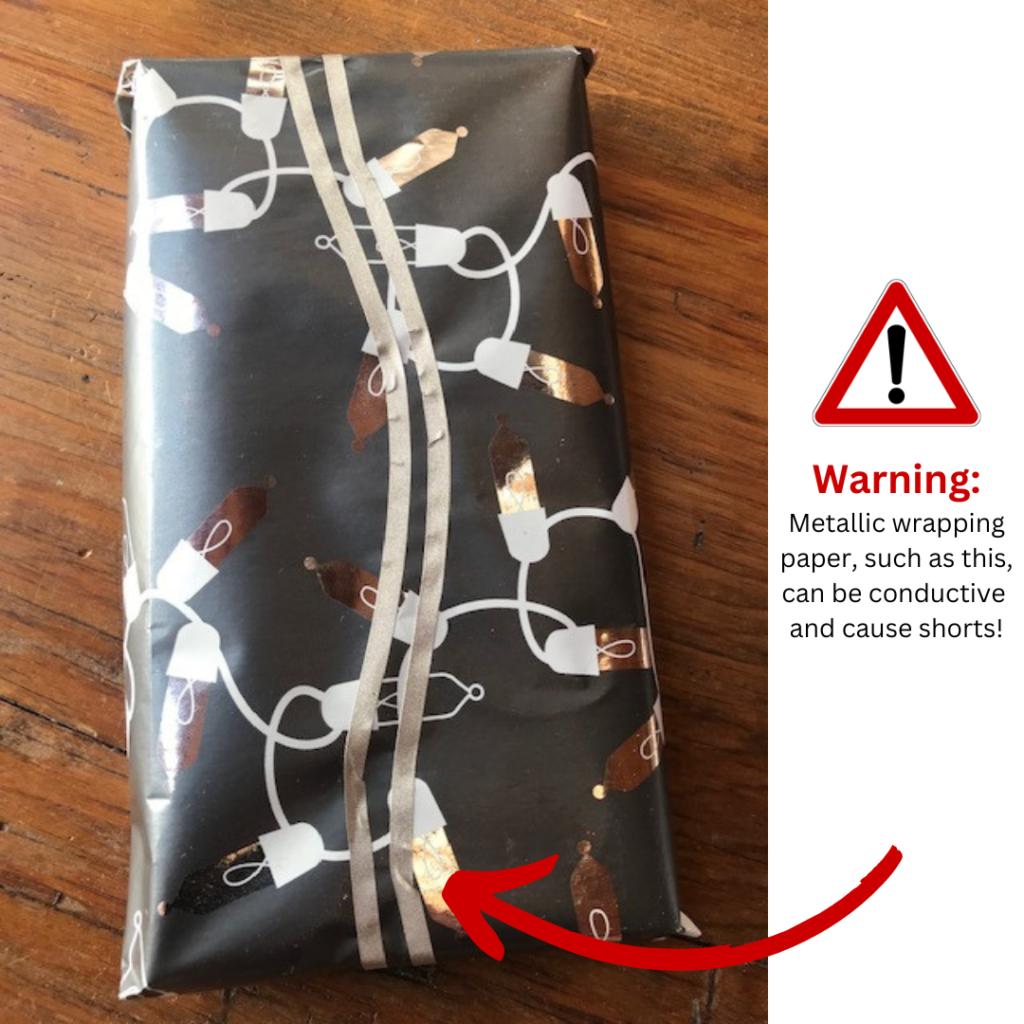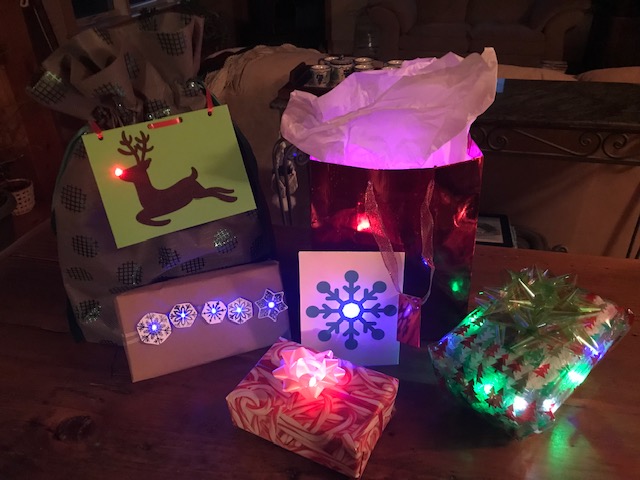 5 Ways to Light Up a Gift with LED Stickers