Hello everyone!! I'm Laura and I'm very excited to make this project on the Chibitronics blog showing this interactive card with the "Chibitronics LED Stickers" that I hope will inspire you!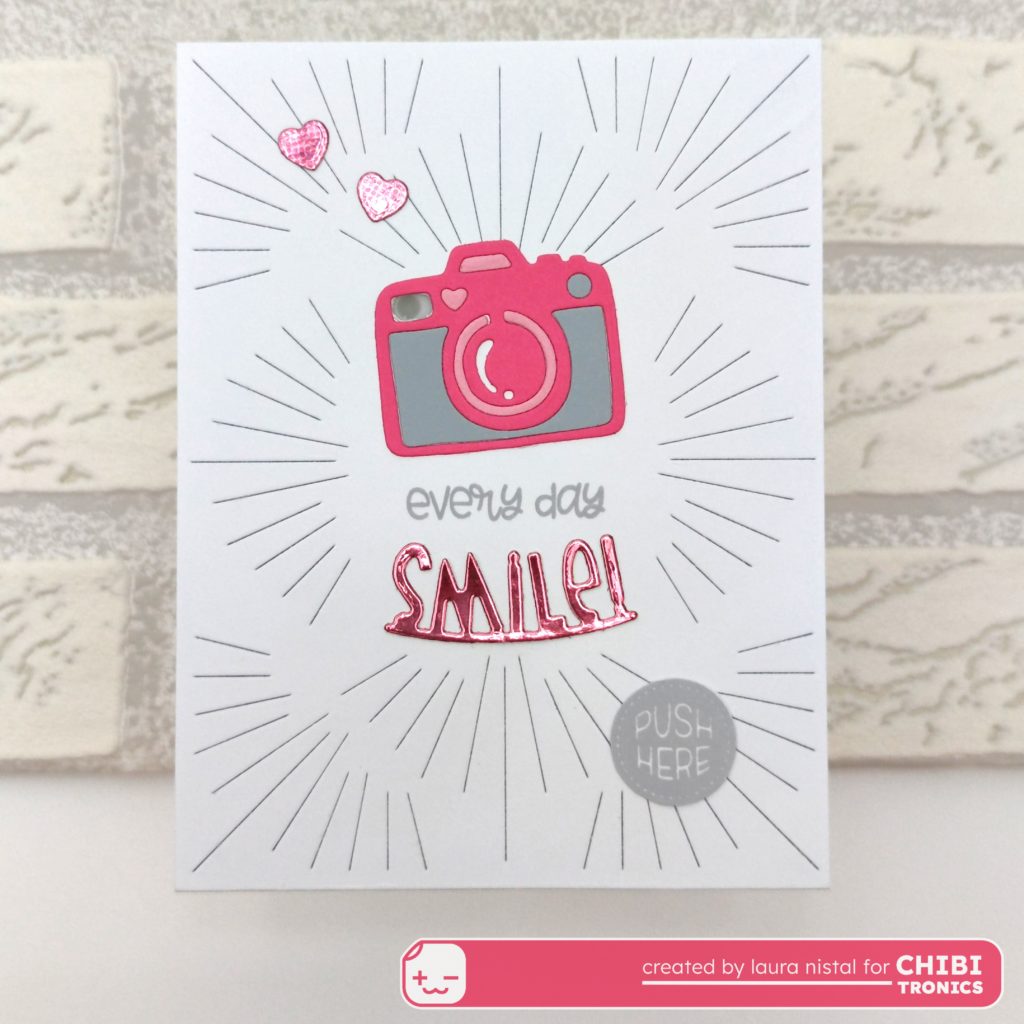 If you want to know all the details, please keep reading 👇
For this card I chose the "Photo Camera" die from "Mi tienda de Arte" because it seemed ideal to use it with the LED lights and simulate the Flash, and I cut it out of pink cardboard.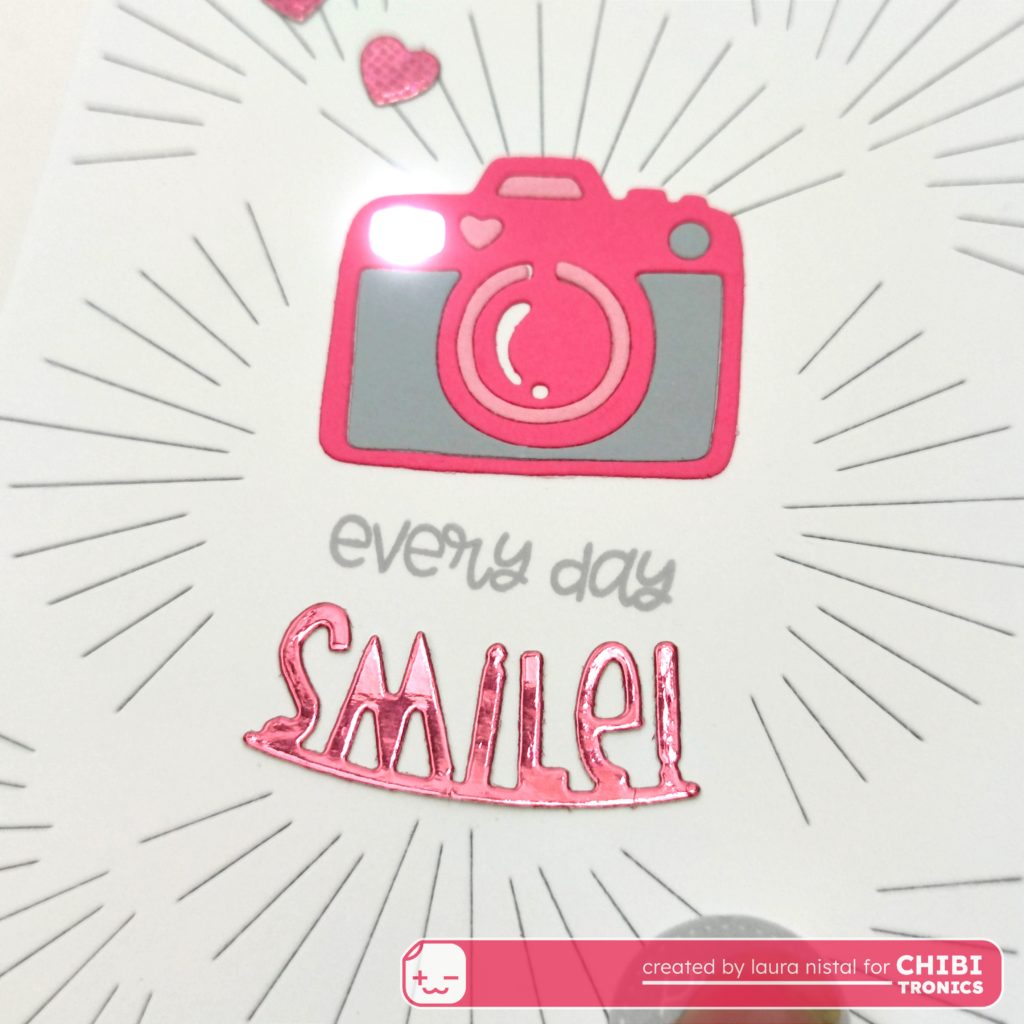 For the background I used the "Brilliance cover panel" die from Reverse Confetti that I cut out of white cardboard because what I was interested in was making the camera stand out from the background. This die has an approximate measurement of 4×6 inches, so the card has remained a standard size.
For the sentiment I used the word "Smile" from the Whimsy Stamps "Selfie die set". I cut it out of metallic pink card stock to give the card a bit of shine.
Lastly I used Lawn Fawn's "Push Here" stamp as a switch.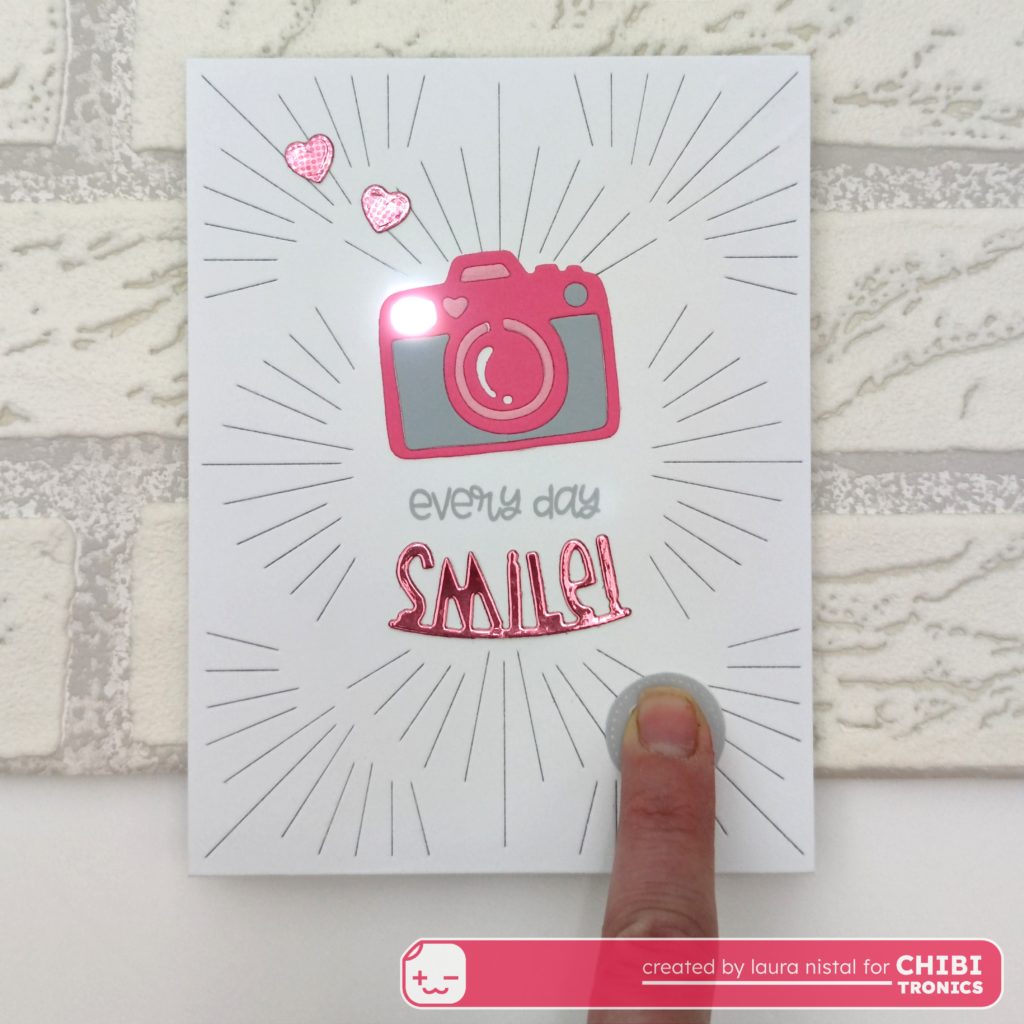 The circuit has been created using Chibitronics LED Stickers and Conductive fabric tape. This circuit will be powered by a 2025 battery and the lights will turn on with the press of the ''Push Here" spot.
Here is a close up picture of the circuit. 😊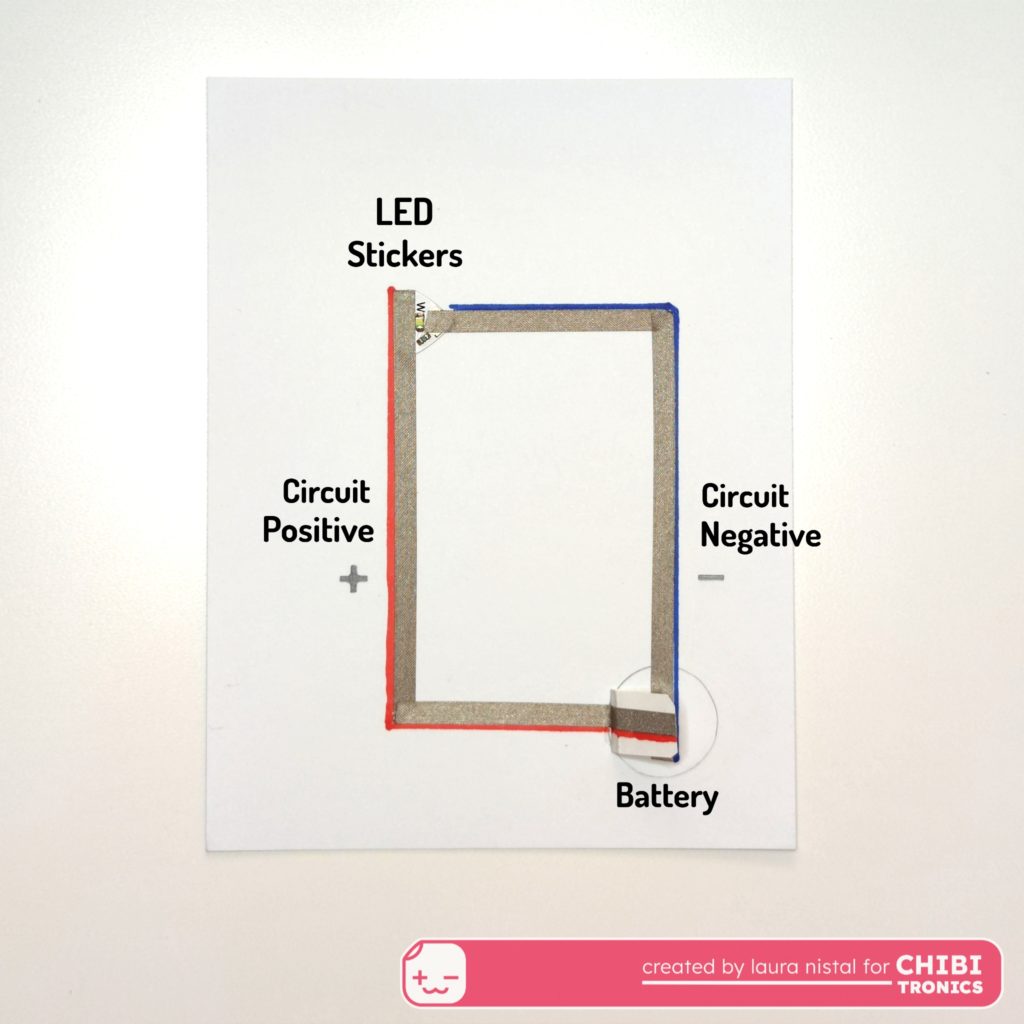 Then I used a 3-millimeter-thick Foam plate, which I cut to the same size as the card and also made a round cut to insert the battery.
I hope you like it and that it inspires you!
Here below you can find the link to all the products! 👇😉
A huge kiss and until next time!
Laura
https://shop.chibitronics.com/collections/all/products/conductive-fabric-tapehttps://shop.chibitronics.com/collections/led-lights/products/white-leds-megapack-30-stickershttps://shop.chibitronics.com/products/lawn-fawn-push-here-stamphttps://mitiendadearte.com/mini-troquel-camara-de-fotos-mi-tienda-de-arte.htmlhttps://whimsystamps.com/products/selfie-die-sethttps://sevenhillscrafts.co.uk/categories/christmas/brilliance-cover-panel-die.html
Take a picture card with Chibitronics LED Stickers