In my latest tutorial, featuring our new White Blink Animating LED stickers, I'll show you how to make a mechanical card that reveals a spooky, blinking spider whenever you move a lever.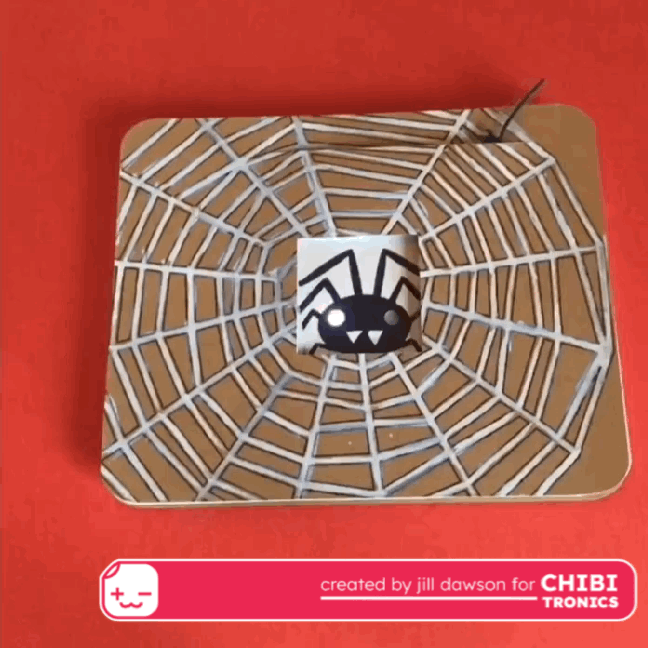 Hidden inside of this surprising card, you'll find a pair of hinged doors with a clear acetate lever that controls their diagonal movement. When the doors close, the spider's eyes stop glowing. When the doors open, the eyes start blinking.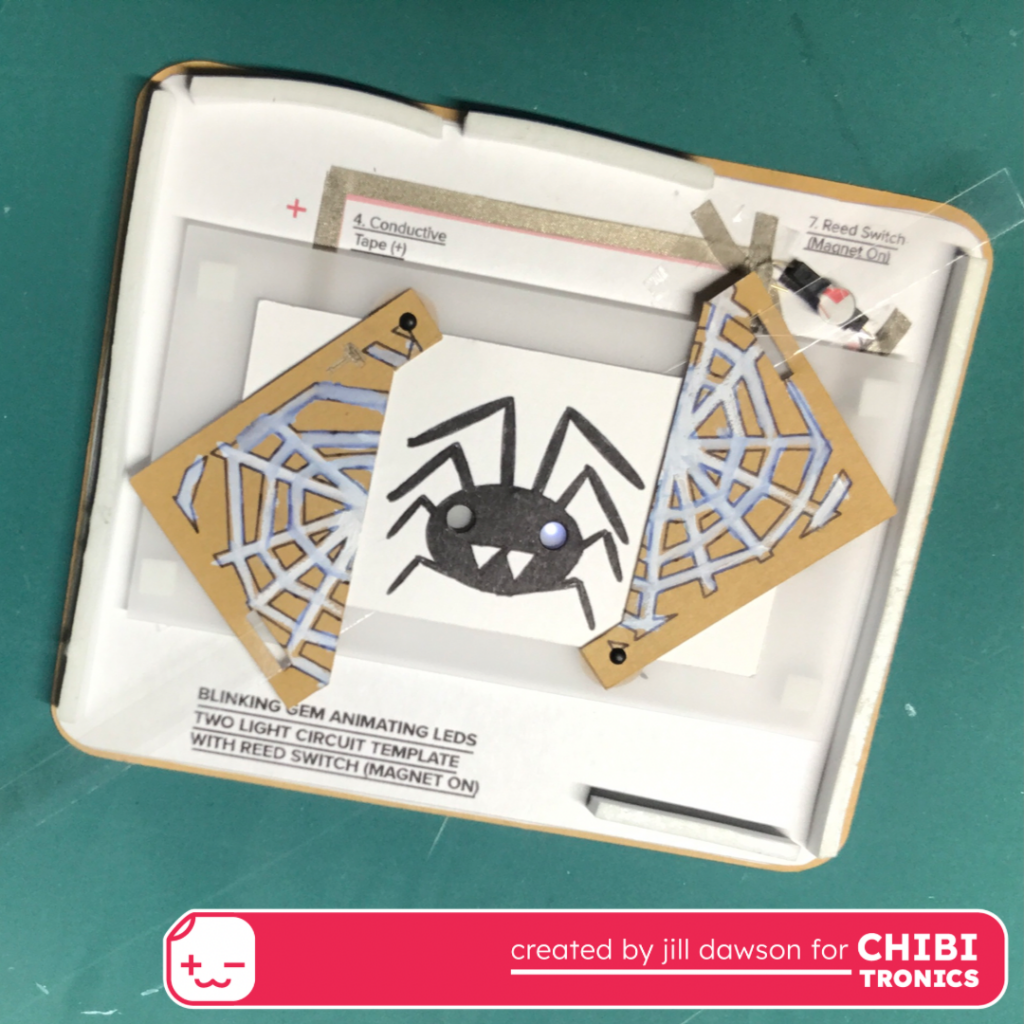 How does this work? Attached to the top of the lever, you'll find a concealed magnet. This magnet is strategically placed to come in contact with a reed switch (magnet on) that is integrated into the circuit. With help from the lever, the magnet opens and closes the circuit, triggering the blinking animations!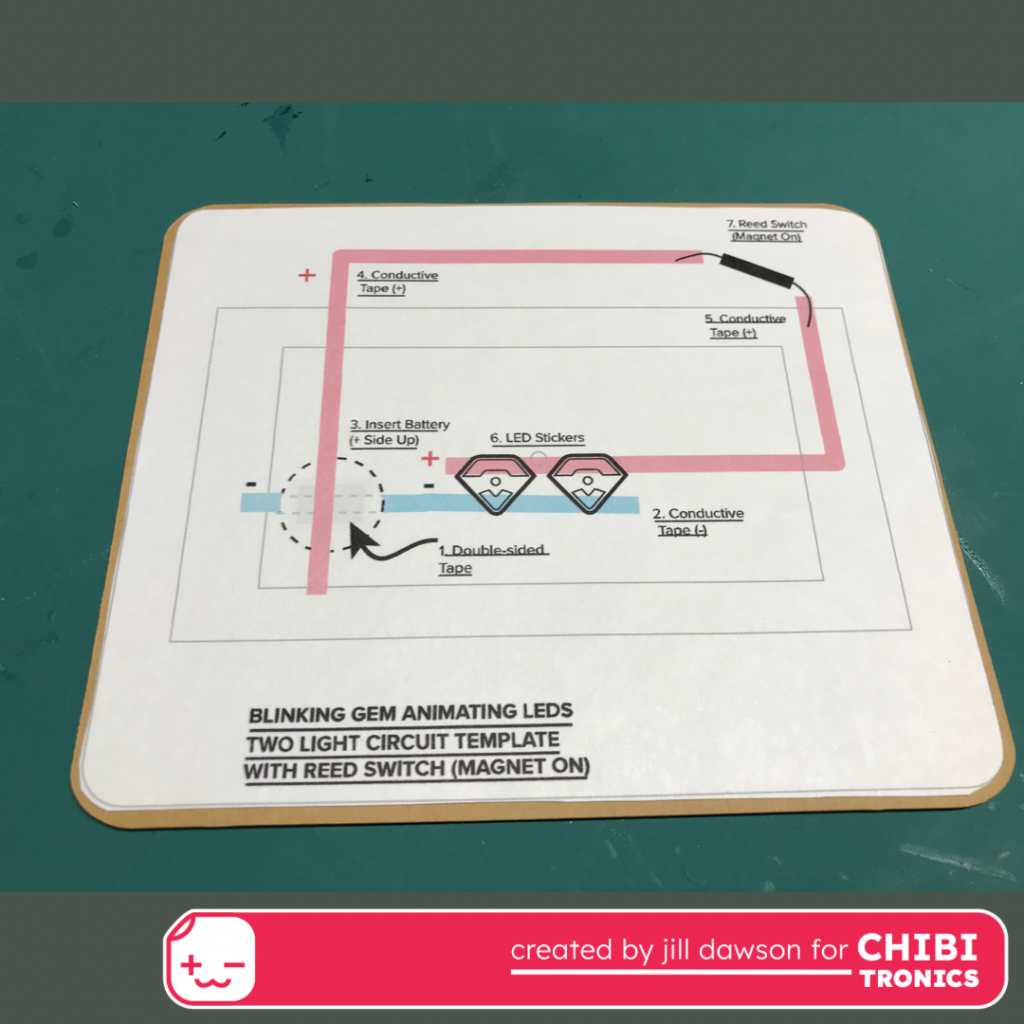 To view the video demonstration and to access the circuit diagram and card parts (created in Cricut Design Space), please visit my Spooky Spider Dissolve Card tutorial.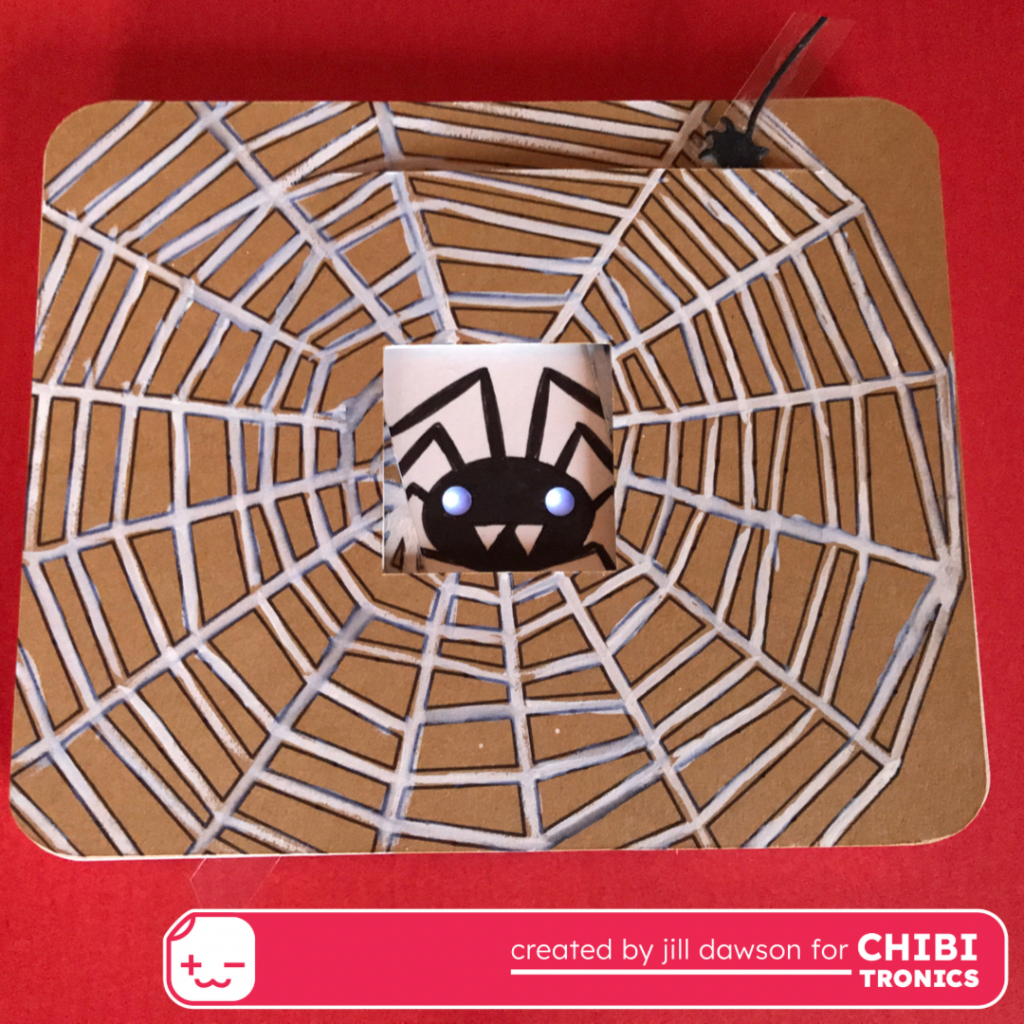 Spooky Spider Dissolve Card Featuring White Blink Animating LED Stickers