You can combine multiple switches together to create blinking effects. Follow the tutorial below to learn how to make your own blinking slide switch!
We will be using template 4 from the Circuit Sticker Sketchbook.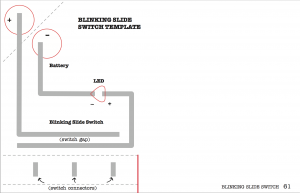 To make this circuit , you will need:
Congrats! You've finished a blinking slide switch! Try changing the pattern of blinking by moving the small foil tape switch contacts. What does the blinking light remind you of? Draw it on the page! Come see what others have made and please share your projects with us!
Here are some fun example pages for inspiration!
Starry Sky
Fireworks Show
Fun with Fish
Sailing the Sea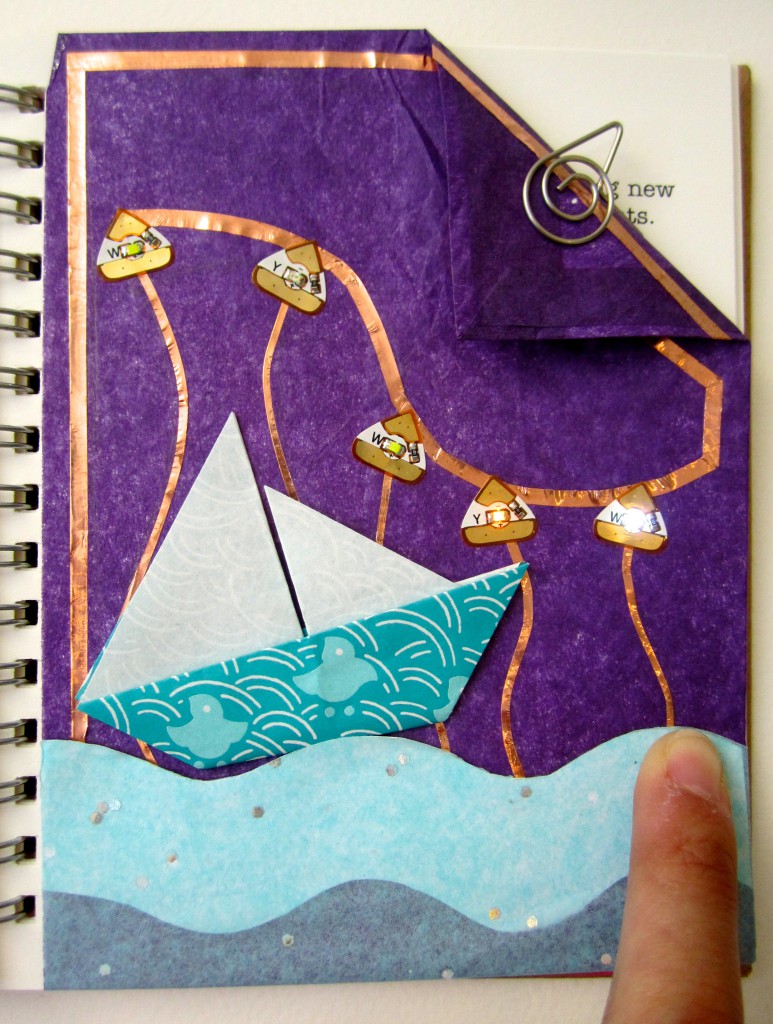 Circuit Sticker Tutorial 4: Blinking Slide Switch