Looking back, it's been a fun and fruitful 2015 and grown so much since our small crowdfunding experiment from a year ago. We want to thank you for the support and feedback- we couldn't have gone this far without you – our wonderful community!
Early in the year, we headed out to the Craft and Hobby Show in Anaheim. This was our first year there, and we had a blast!  We met a lot of great folks, including  members of our design team: Nancy Keslin Designs, AlltheSparkle, Wyvern and Bubblegum Papers.  We found some great partners, with Kristine McKay from My Craft Channel giving us great words of encouragement on the last day of show and Beth Kingston, who worked with HSN to get us on tv.  Thanks to the great team from HSN, we finally got our chance to say: "Hey Ma!  We're on TV!"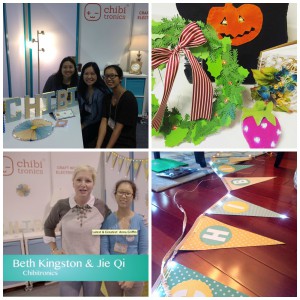 In the summer, we launched our first retail packaging.  Moving from a plastic bag to a more polished box was a lot harder than we thought.  We debated, tested designs and launched our new product packaging with fingers crossed.  Special thanks to our original partners: Adafruit, CrowdSupply, and Timberdoodle who were so supportive through this process.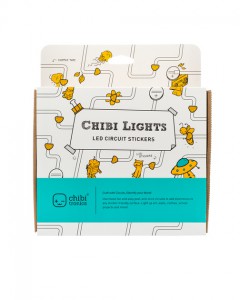 In the fall, we expanded our education outreach.  We hired Alisha, who is helping us develop resources like tutorials, templates and facilitator guides specifically to support educators.  We are working now with Carolina Scientific, Scientifics Direct, and Nasco to make our tools will more readily available to educators.  As always, we wanted to thank the MIT Media Lab, David Cole and Jennifer Dick of Nexmap/CV2 and our growing online educator community.   
Finally, we want to do a shout-out to the folks we've met along the way, who have been our unofficial cheerleaders and ambassadors.  Thanks to your generosity and kindness, our stickers have been at the White House, Grace Hopper, SIGGRAPH, and more.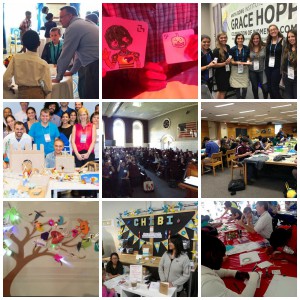 As we finish up the year, we're looking forward to 2016 in a big way.  To start 2016 with a bang, we have 16 projects to get you energized for the new year.  
Thank you again for the support!  Happy New Year!
Team Chibi