We just got back from a fun week at NSTA in Tennessee. We met so many
great educators and learned so much!
Thanks to Robin Glugatch, Randy Rogers, and Liz Bassey for helping with
decorations in our booth. Everyone loved seeing the classroom examples
and were inspired by the STEAM possibilities.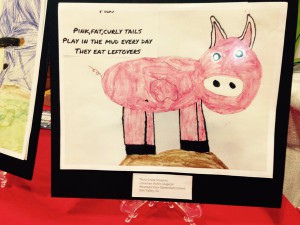 Thanks to all the educators who came by our workshop at 8 am Circuits as Crayons on a Saturday morning. It was great meeting all of you, and we loved how you
illuminated the classroom – even without coffee! We crafted glowing cards, experimented with soldering on paper and played with circuit patches. We also discovered that putting a pressure sensor in a parallel circuit with different colors will cause the lights to turn on in sequence as you press harder on the sensors. How fun!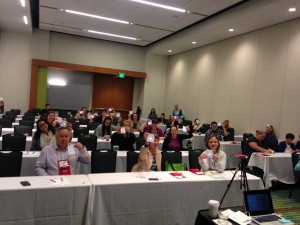 Here are some beautiful works created during this session:
Use DIY pressure sensors to light up different colored lights in sequence! Discovered at our Circuits as c… https://t.co/d5wK5ivAzQ

— chibitronics (@chibitronics) April 3, 2016
My favorite session by far thanks @chibitronics I became a big fan today! #NSTA16 pic.twitter.com/u508rfPl06

— Jacob McCallister (@MrJMcCallister) April 2, 2016
Gorgeous lighthouse by @godwinchem pic.twitter.com/6eZ4254dH3

— chibitronics (@chibitronics) April 2, 2016
Thanks to all the folks who dropped by our booths. It was great seeing
all the light up cards. The robot card and DIY with Lawn Fawn stamps
were a hit.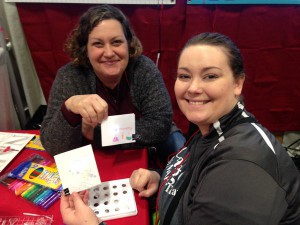 Finally, thanks to all the early teachers and fans who backed us in our
Crowdfunding campaign early on, and came by to say hi. Jean Kaneko,
thanks again for the shout out during your talk!