We had a great time this year at our third Maker Faire! We met old and new fans, and had fun creating light-up cards.
This year, we were in the Expo Hall and wanted our booth to stand out. We got a banner made and light up the banner with 100 circuit stickers. We powered our sign with alligator clips and power source. It got a lot of attention!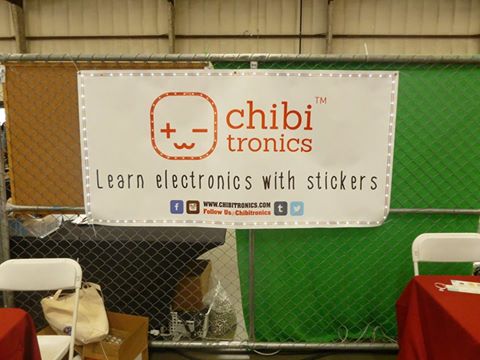 The visitors at our booth loved making cards.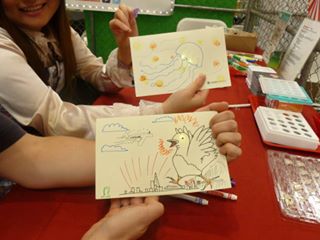 Thanks to Alisha, Bridget, Danielle and Jeannine for helping us out on a busy weekend!
Happy Making!