Charlotte Brayton-Dungan and Laura Peters both just graduated from the Harvard Graduate School of Education with Master's of Education degrees. Charlotte was in the Learning and Teaching program, and Laura was in the Arts in Education program. Both discovered Chibitronics through Karen Brennan's course, T-550: Designing for Learning by Creating when Jie Qi came to class and presented her work.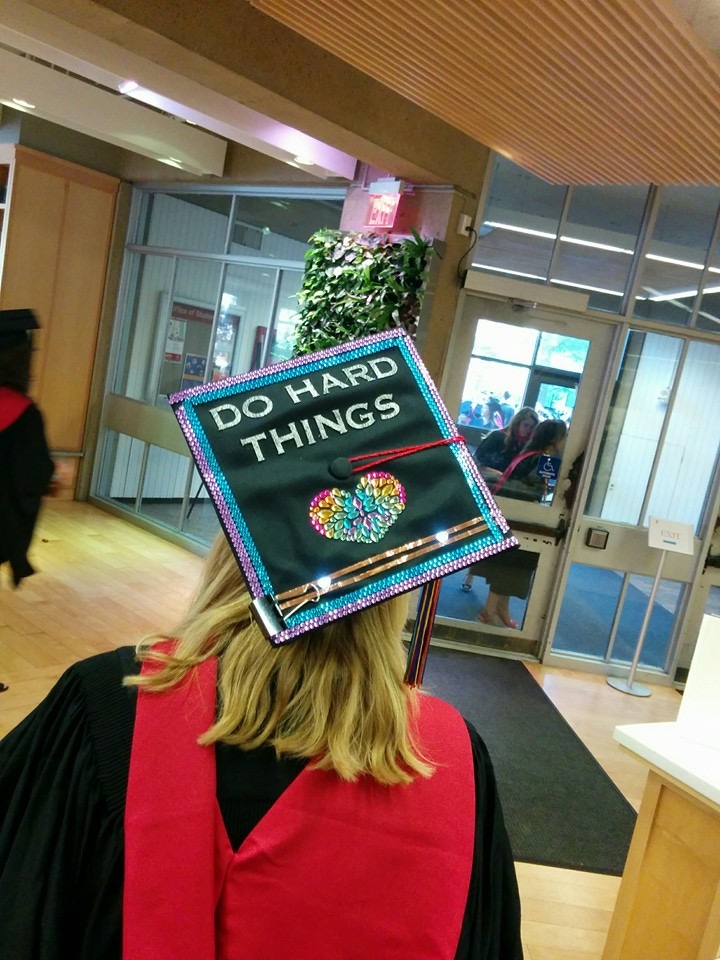 The motto "Do Hard Things" written on Charlotte's cap is something she often tells her four children. The colors decorating the border are the school colors of Dimensions Family School. Charlotte is the Founder and Executive Director of Dimensions Family School, which will open this Fall.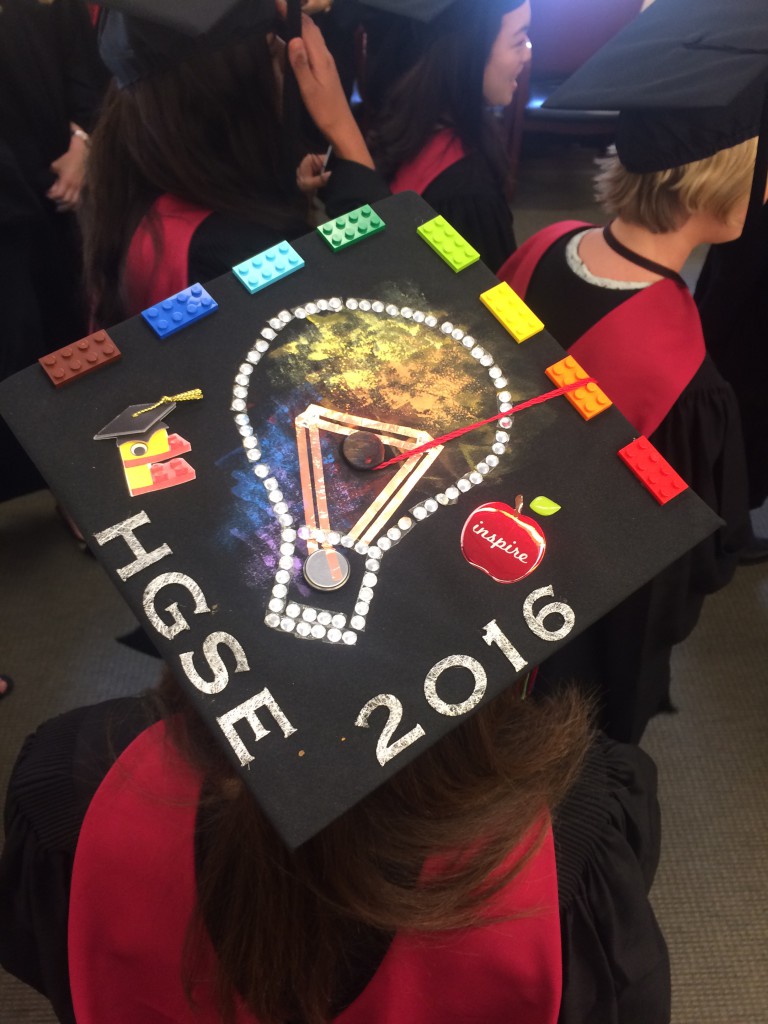 On Laura's cap, the painted lightbulb is a logo she created for a school design class that she participated in at HGSE, and the Lego duck with a graduation cap is a reference to the opening activity of Karen's T-550 course. She's going to be using Chibitronics this summer in an ArTech course that she's teaching at the nonprofit summer camp she runs, East Side Community Arts .  Lucky campers!
Graduation with Chibitronics