This June, we went to our first toy show at ASTRA.  ASTRA is the American Specialty Toy Retailer Association, and they hold an annual Marketplace and Academy show every year.  This year, it was in early June at the Denver Convention Center.  We had heard from others that it was a fun, intimate show where we could get to meet and talk with specialty toy retailers.
We were lucky enough to be chosen to participate in kit night.  Kit night is an exciting 2 hour event where retailers are invited to play with your kit.  We brought our intro kit over, and over a hundred retailers tried their hand at making our light-up cards.  It was great seeing folks building their first Chibitronics circuits.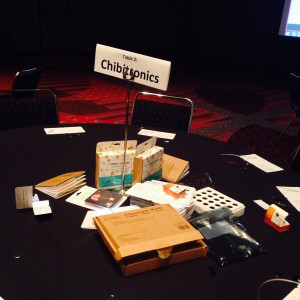 After kit night, we had a fun two days at the Marketplace.  The Marketplace is a gigantic toy store, and was a such a fun place to be part of.  We loved checking out the new toys, meeting store owners, and networking with fellow manufacturers.  We can't wait until next year.