Welcome to Asli's Sketchbook page!  We will be sharing completed scenes created by artist Aslı.  Each week she is posting a new page, along with creations by others in their own sketchbooks.  Keep updated by checking here or following us on Instagram or Twitter.Please feel free to share your own creations as well!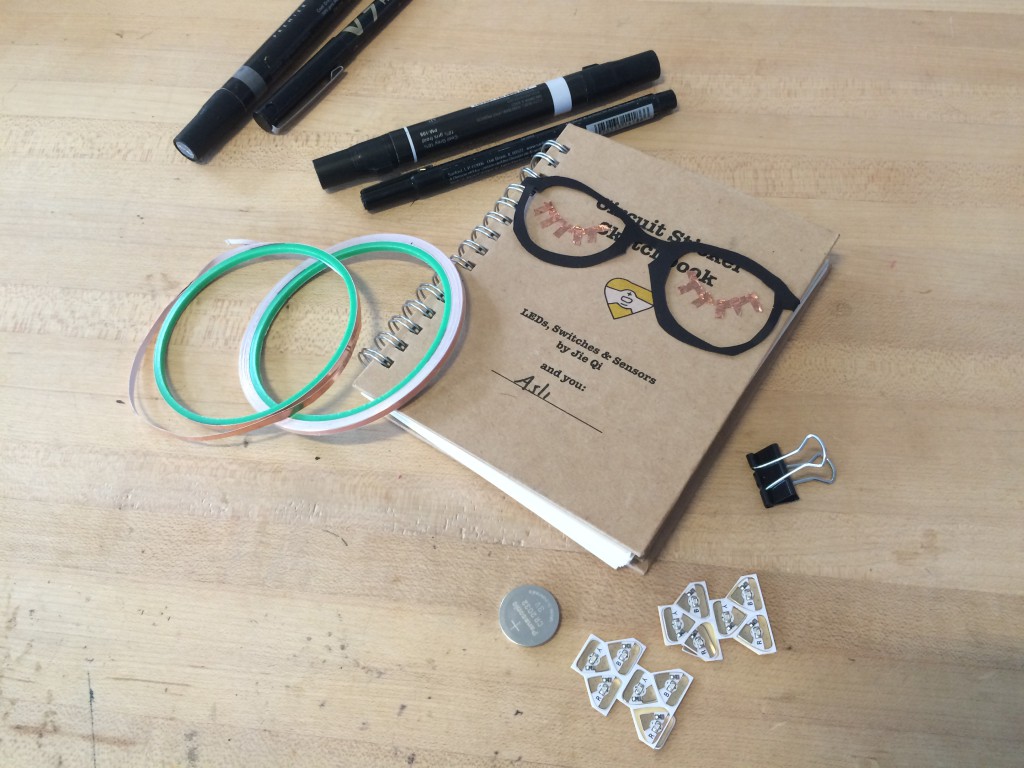 Jie gave me one of the Circuit Sticker Sketchbooks for me to play around with.
Even if the electronics concepts were familiar to me, going through the tutorials helped me understand how the stickers, copper tape and ink work together to make something.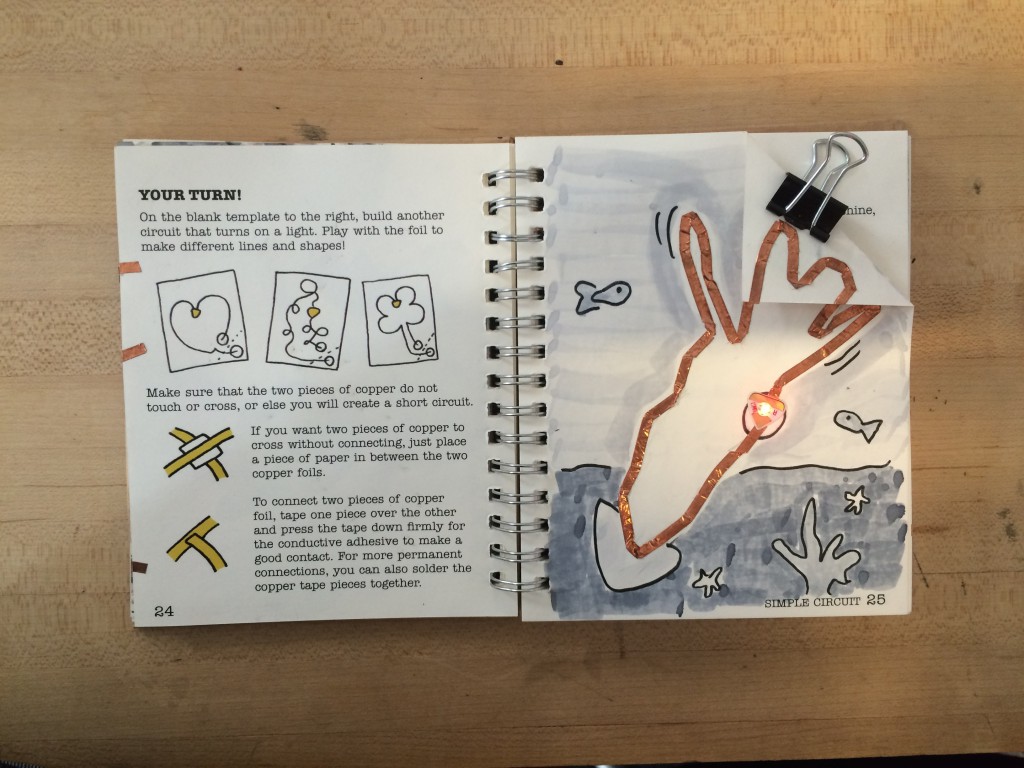 All of the sketches are black and white because light was the new thing I wanted to explore. But I used copper tape to decorate and to keep things exciting.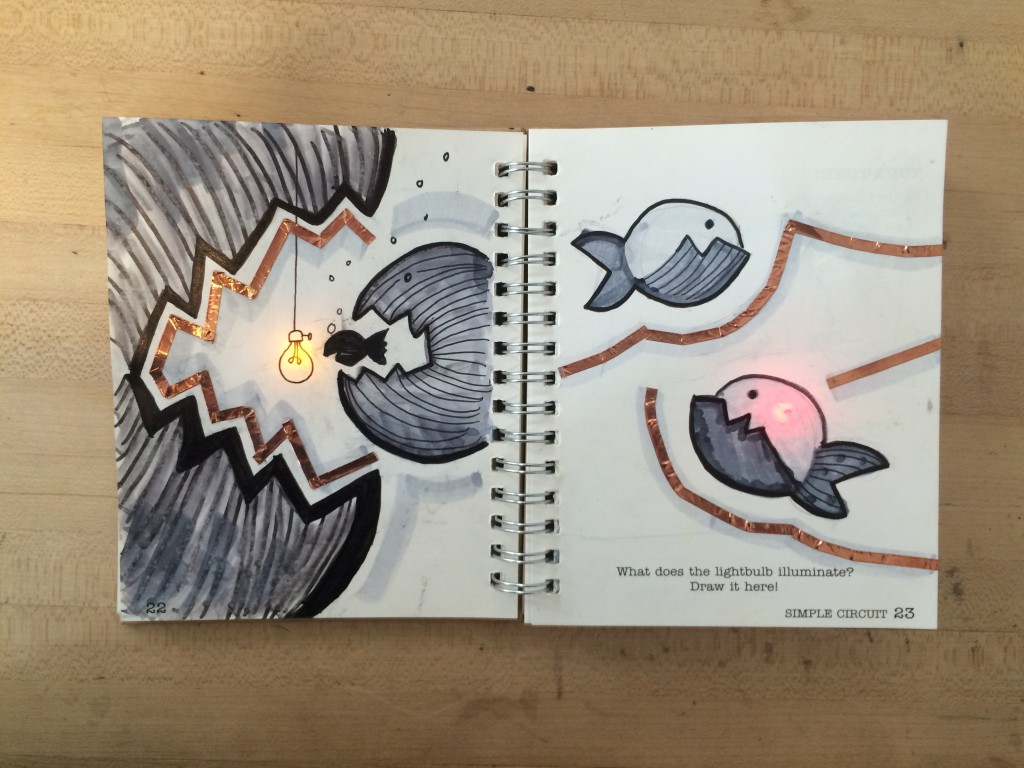 Here's my page for the stars over the parallel circuit: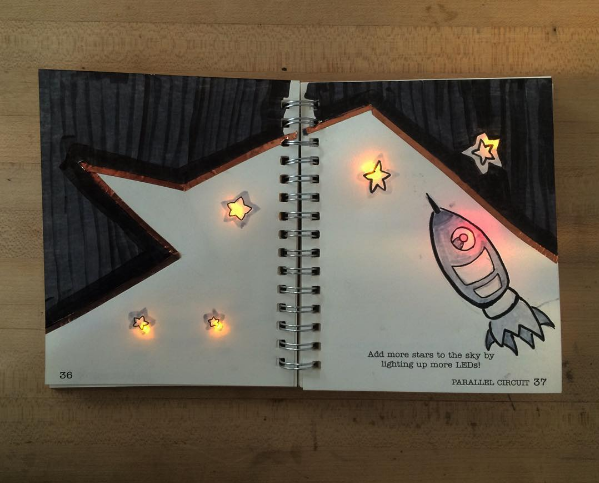 And some bacteria that glow at the push of a button!
Sometimes I made the circuit, and the way LED responded informed the sketch that came after. For example going through the pressure sensor tutorial, the way the LED lit up reminded me of a firefly so I filled that page with fireflies. But I guess that's a sketch you will see later on our Instagram page… so please stay tuned!
While sharing my work on social media, I came across what other people shared from their sketchbooks under the hashtag #chibitronics. Here are some wonderful examples.
Stay tuned as we will update this page every week and please submit your sketchbook creations on Instagram or Twitter or to info@chibitronics.com!
Aslı's Circuit Sketchbook