Meet the 2017 Chibitronics Design Team! We're so proud to work with these wonderful artists and paper crafters. We will be featuring their great projects on our website and social media.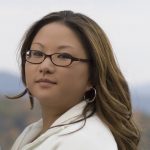 Jessica Frost-Ballas, Design Team Coordinator:
Hi, I'm Jess from
All the Sparkle
! I live in the Shenandoah Valley of Virginia with my incredibly supportive husband, two senior shelties, a tortoiseshell cat, and a senior bunny. I am a professional musician by day and a papercrafter by night (or really early morning)! I enjoy creating cards for my friends and family and I can often be found coloring a couple images or embossing a sentiment in-between lessons and gigs! I love experimenting with new techniques and mediums and I usually can't resist adding a little extra sparkle to all of my cards and projects!! I am a huge fan of interactive cards (shakers, sliders, box cards, etc.) and the introduction of light components for cards was absolutely mindblowing! I look forward to sharing lots of interactive card ideas with you!
Check out Jessica's Chibitronics project gallery
and
her card for today
!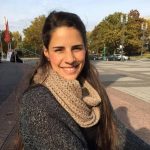 Vanessa Amann
: Hello friends, I just want to talk a little bit about me! My name is Vanessa A., I'm 26 years old and I love to craft! I live nearly Frankfurt in Germany together with my boyfriends who always my crafty addiction. I started "professional" crafting about 3 years ago, but I always was creative. I'm so happy to be part of this amazing and fun design team. I hope to inspire you in making fun and interactive cards.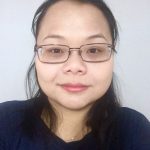 Tiffany Au
: Hello everyone! My name is Tiffany Au and I live in New York City. I am an accountant by trade but have always tried out different hobbies to exercise my creative side but nothing stuck. Finally I discovered the wonderful world of card-making 2 years ago and I never looked back. Through learning all the different card-making techniques via Youtube and Instagram I finally discovered my mind tends to gravitate to interactive cards. Getting the opportunity to join the
Chibitronics
Design team is a dream come true for me and I can't wait to start!!!! Whoop Whoop! Check out
Tiffany's Chibitronics project gallery
and
her card for today
!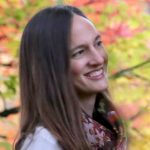 Kelly Griglione
: Hi! I'm Kelly, and like many of us, crafting has always been a large part of my life. I have such fond memories of time spent with my Grandma at her kitchen table learning every type of craft imaginable. What a great legacy to leave … I think of Gram every time I sit down to craft! Rubber stamps appeared on my radar 15 years ago while attending a DOTS show (Dozens of Terrific Stamps). At the time I was mostly interested in scrapbooking and only made cards for Christmas. It wasn't until I started a blog in 2012 that I really got into stamping and card making. The frequent challenges, design team assignments, publication calls, and supportive community really pulled me in. I just love it all! My passion for paper also extends beyond the crafting arena, as I collect 19th century valentines, postcards, scrapbooks, calendars, photo albums and whatever inspires me. Check out
Kelly's Chibitronics project gallery
and
her card for today
!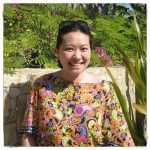 Christina Hsu
: I am an East Coast native who found her way to the West Coast a few times. I moved across the country 3 times in 4 years. 10+ years ago, I decided to stay put in Southern California and I'm loving every minute of it. I would like to say I'm a children/family entertainment marketing professional by day and paper junkie by night… but in reality, I love paper at all hours of the day! I love anything to do with paper and parties. In fact, I throw parties just so I can brainstorm party favors and what kind of personalized "tag" I plan to create for the favor. Some may say that's an expensive excuse to make a party favor. But, alas, I enjoy every minute of it.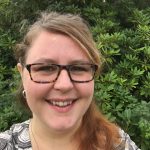 Maya Issakson
: My name is Maya and I live in Sweden with my husband, two kids and three dogs. I love paper crafts especially cardmaking, coloring, designing, drawing, knitting and just about everything geeky. When I'm not crafting I work at a small international development company. I'm super excited to be a part of the
Chibitronics
design team and look forward to try to come up with clever ideas and inspiration for using the wonderful products. Check out
Maya's Chibitronics project gallery
and
her card for today
!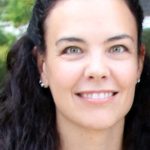 Kelly Szafron
: I am a stay at home mom of 4 children a dog and a cat. I can't remember when exactly I started stamping and card making as my Mom is very creative and started me stamping when I was a child. I started my blog when my husbands job moved us from Canada to Texas. I love taking online card making classes and learning from other card makers. The fantastic paper crafting on line community really motivates my card making. Check out
Kelly's Chibitronics project gallery
and
her card for today
!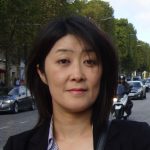 Eiko Uchida:
Hello there, my name is Eiko Uchida and I am super excited to be joining with Chibitronics Design Team! I live in Japan with my husband. I am an office worker by day and I enjoy crafting by night. I love experimenting with new products and techniques. After meeting Chibitronics in April of 2016, I became a Chibitronics addict. Last year I made over 100 cards and tags using Chibitronics stickers. Check out
Eiko's Chibitronics project gallery
and
her card for today
!
Wei Wei Wang:
Hi, my name is Wei Wei. I come from Taiwan (R.O.C.). By day I am a social worker, and by night I am a card making enthusiast. I like to try many different styles and techniques, but especially love to create with flowers. Because of cardmaking, I meet lots of good friends and my life is full of happiness. Check out
Wei Wei's Chibitronics project gallery
and
her card for today
!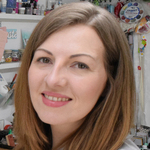 Lesley Oman:
Hi there. I'm Lesley, also known in the world of crafting as Hungry Heffy, from Hungry Heffy Crafts. Although originally from Ireland, I now live in England with my crafty daughter Piper and extremely understanding hubby Craig! Although I love most crafts, card making and stamping are my passion – and there is nothing that gets me more excited than an interactive card! Hence my love for Chibitronics! I have such fun sharing my creations with the world, especially via my Hungry Heffy YouTube channel where I also have LIVE crafting streams every now and again.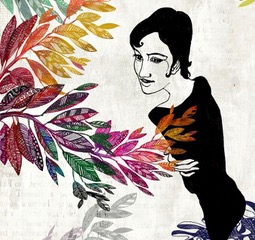 Joo Yoen:
My name is Joo Yoen Lee, but just call me June. I am a Graphic Designer and an Illustrator. I also lecture on visual communication in several universities. I started to make glowing crafts two years ago. I started with sewing circuits, but I love paper so much that I began making interactive cards that pop up and light up. I have made a lot of Chibitronics LED cards since then. I am really happy to join the Chibitronics Design Team and look forward to making more fun cards with Chibitronics. Usually girls don't like technology, but if you start crafting with Chibitronics, you will surely love the technology like as I did.
2017 Chibitronics Design Team