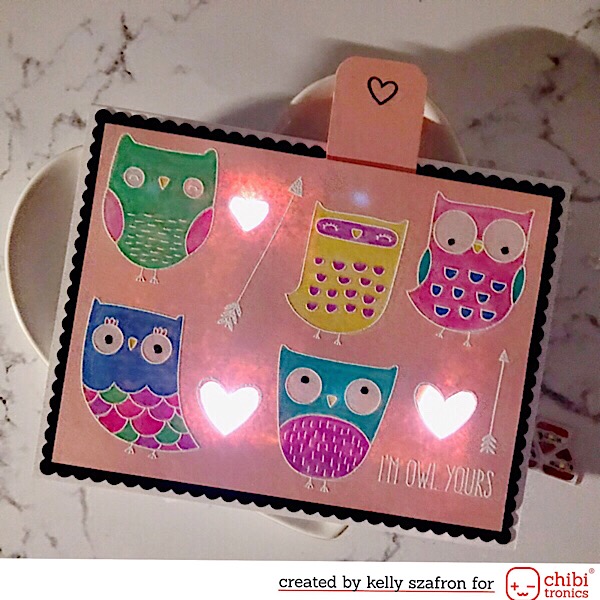 Hello!  Kelly Szafron here.  I am sharing a card I made using stamps from My Favorite things and three white Chibi lights.  I tried a new technique that Kelly Griglione shared in a blog post.  Kelly doubled up on the copper tape.  She made her circuit of tape affixed the LED's then on top of that circuit applied another layer of copper tape.  This technique ensures a good connection.  I found this card lit up fantastically using this technique.  I share how I made this card in a video.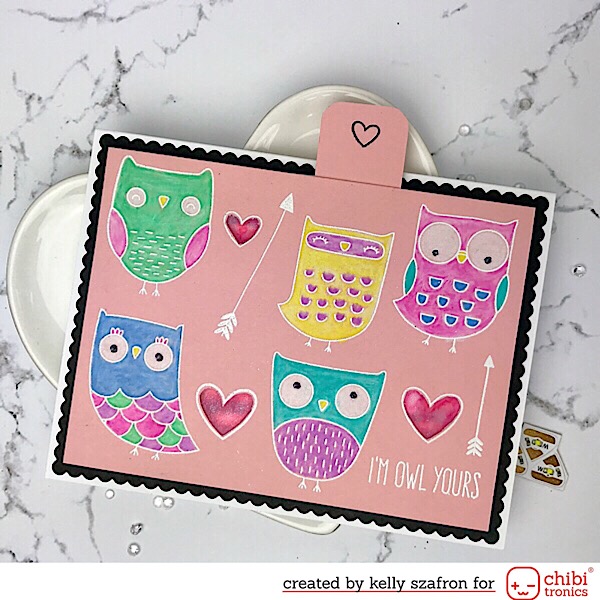 Stamps Used: My Favorite Things "I'm Owl Yours"
Chibitronics: Starter Kit
Thank you for stopping by I hope my post today was inspiring for you.