Hi Ladies! It's Wei Wei here to share a cute card featuring some little aliens celebrating birthday!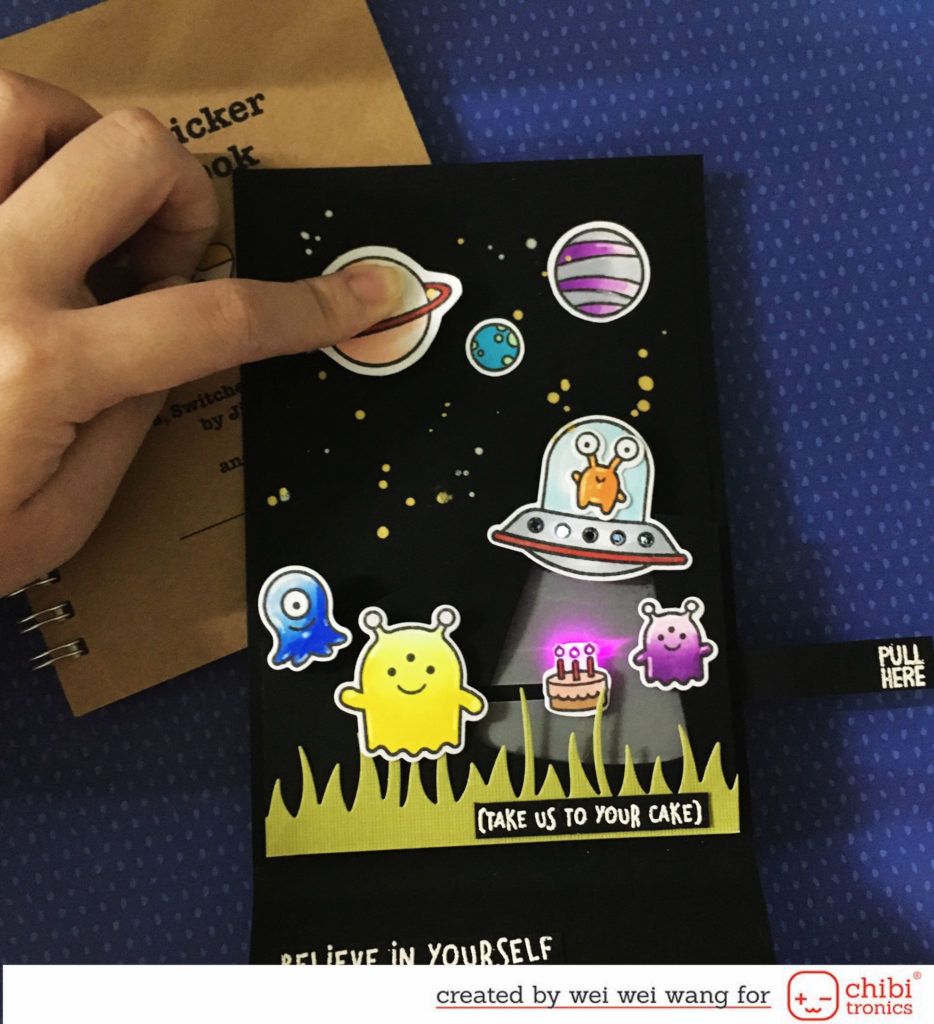 On this card, when you press the planet, the UFO will light up with fade effect; pull the slider, the hidden cake will appear with purple light candles.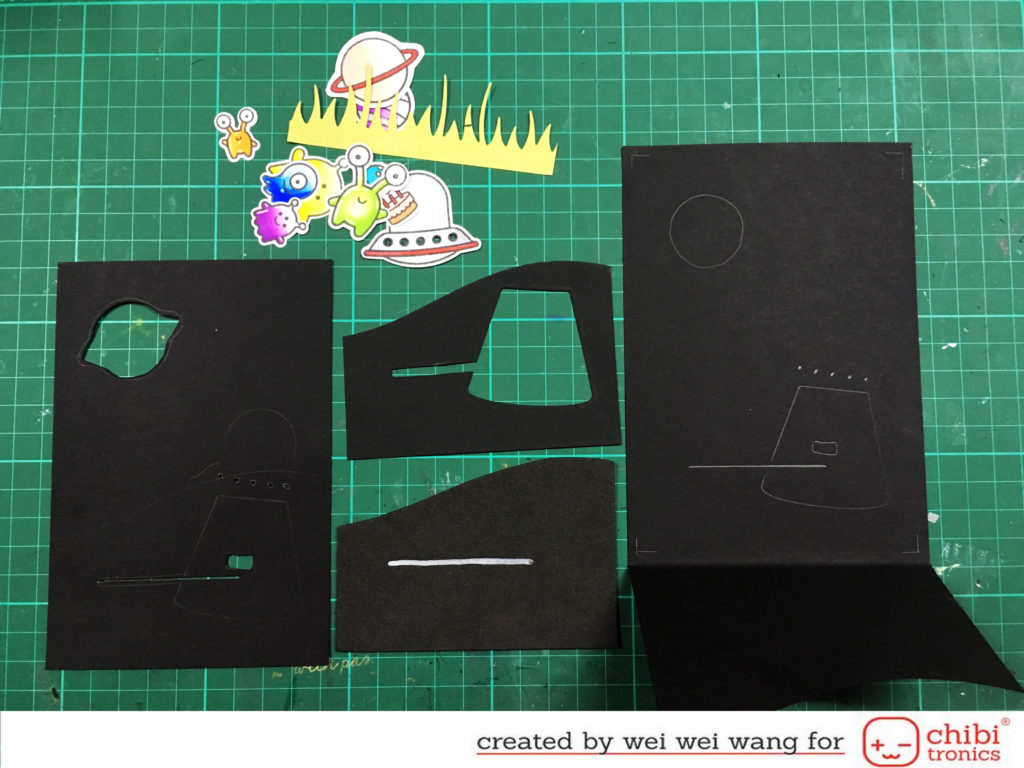 Here is my supplies, the stamp I used are out of this world and  beam me up from Lawn Fawn.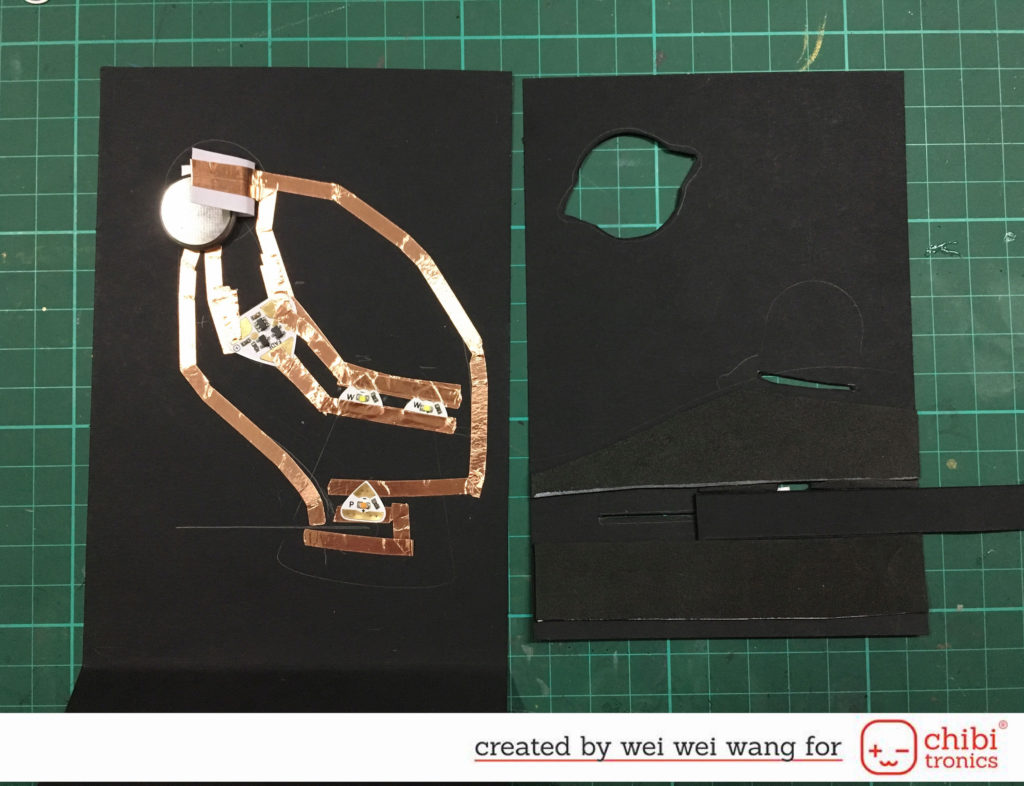 Here's a close look at my circuit. First, I draw out the circuit template and the slider on top of the card base. After that, I added copper tape over the pencil lines, added one effect sticker and three LEDs (two white and one purple).
I also added copper tape over the LEDs  contact points.  Stick copper tape onto both sides of LEDs ensure that LEDs have the proper contact with the circuit.
For the slider, I made a gap between the circuit so the slider will bridge to turn on the light.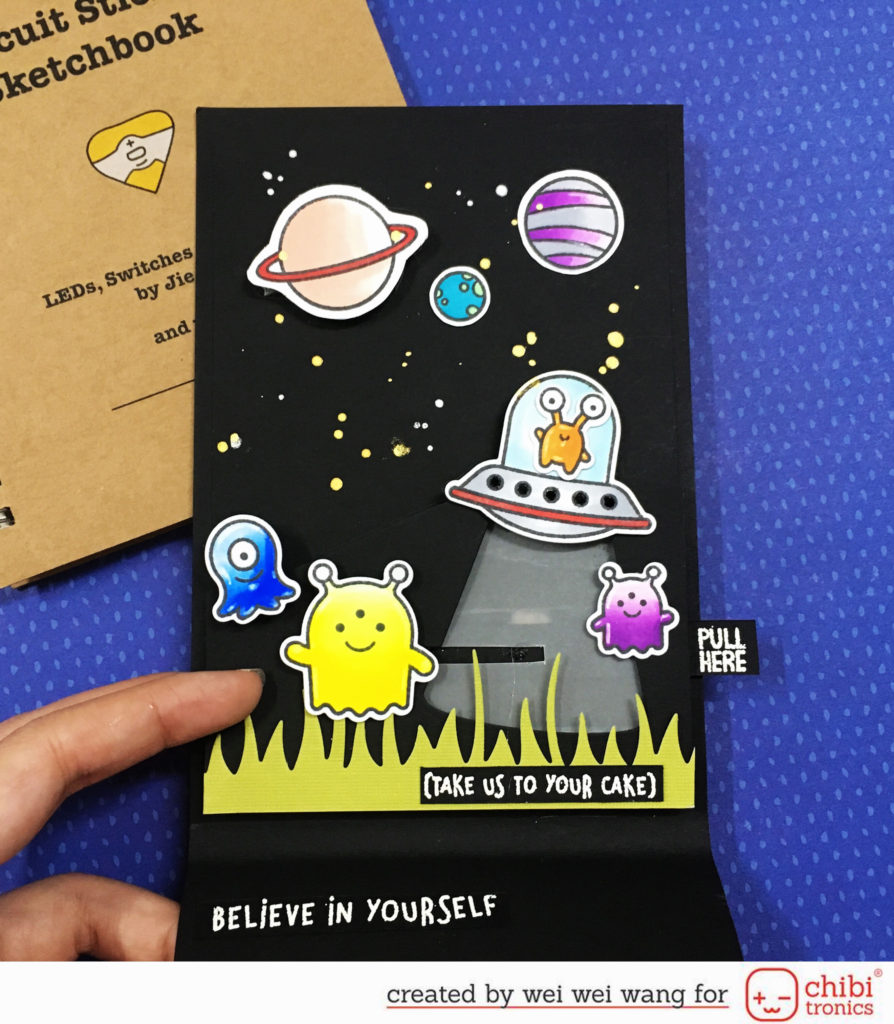 After the circuit finished, I added a piece of vellum with a "track". In this way, when pull the slider, the cake will appear and candles light up at the same time because the mechanics with copper tape attached underneath the cake will bridge the gap in the circuit to turn the lights on.
For more details, you can check out a tutorial here or click my youtube channel that shows you how to make this card.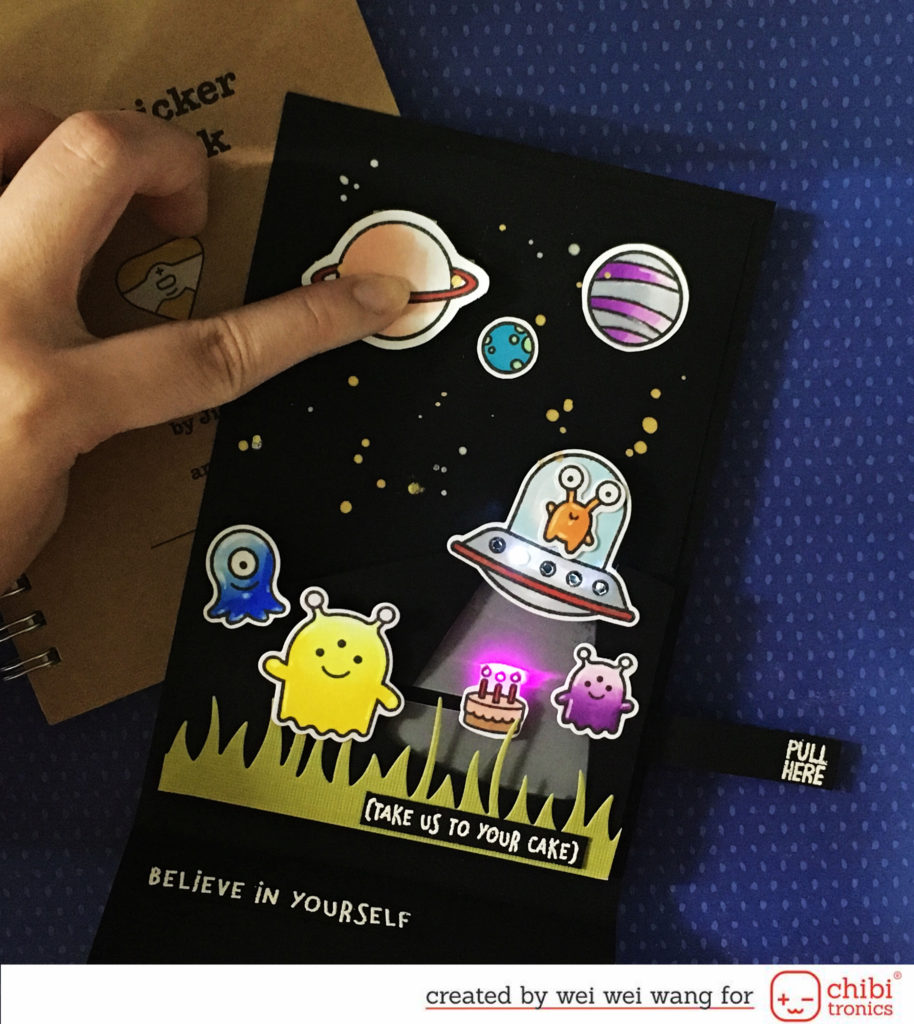 That was it for today. I hope you like my card.
Thanks for stopping by !
The supplies I used are:
Slider light up card with hidden cake