Hello friends,
today I'm back with a tutorial that I saw Lesly, or lovely Chibitronics team member and Heffy Doodle Stamps owner, created a while back.
It is a pull tab popup card. when you pull on the card, then the little bunnys heart lightens up.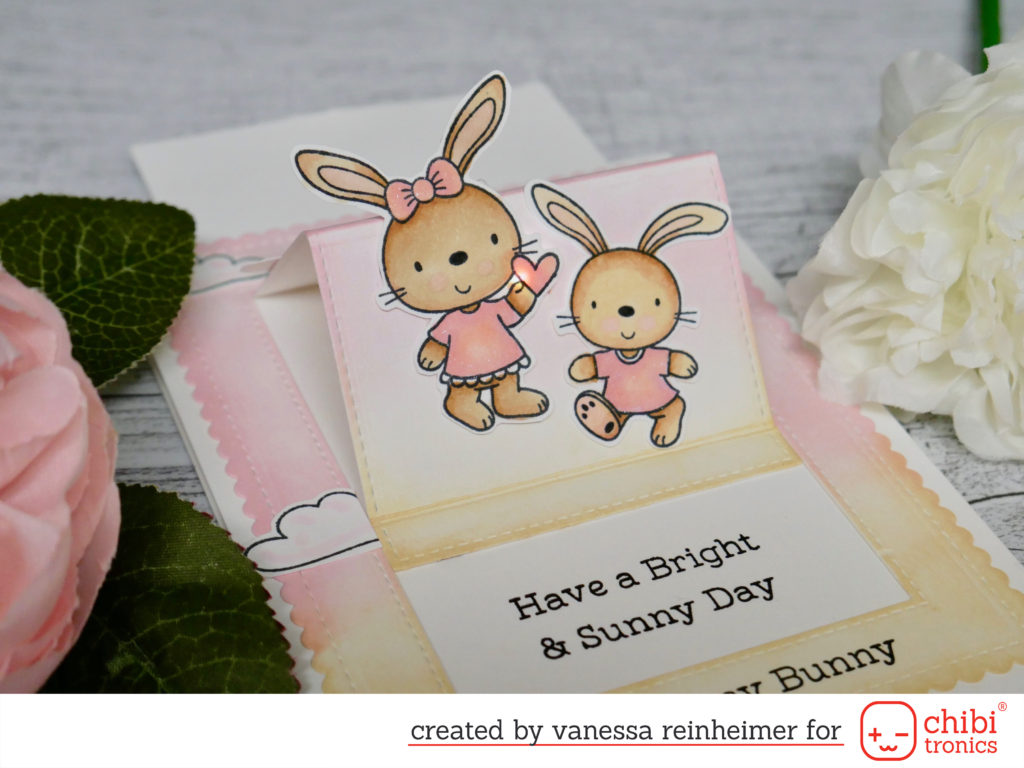 So this card is more or less a recreation of Leslys card. I just switched the scene and the images. But I had so much fun recreating this.
I didn't want to bore you with another tutorial. Mine is more like an addition, because I did mine in german.
Here you can find the link to my video tutorial.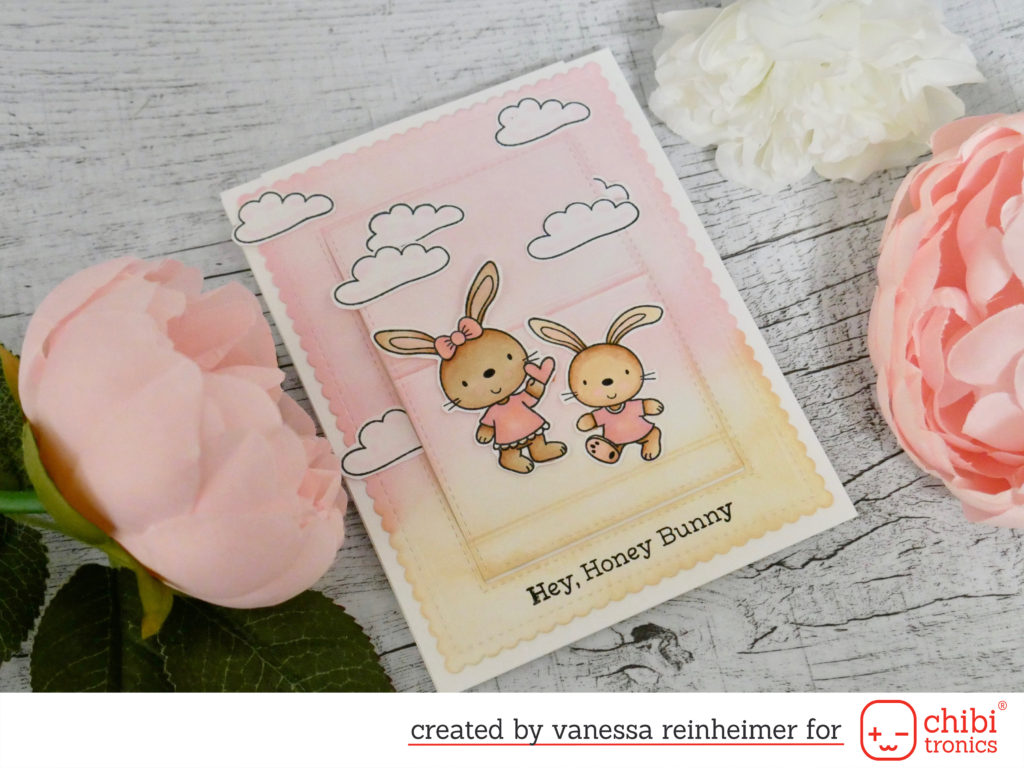 I hope you enjoyed my very little tutorial for today and enjoyed revisiting the idea of Lesleys card.
Until the next time, I hope you have a wonderful day.