Hello everyone ! It's Wei Wei here again. Today I'll be sharing how to create a heart pop up card along with Chibitronics LED light.
There's a video of the process at the end of this post if you want to watch that instead of reading.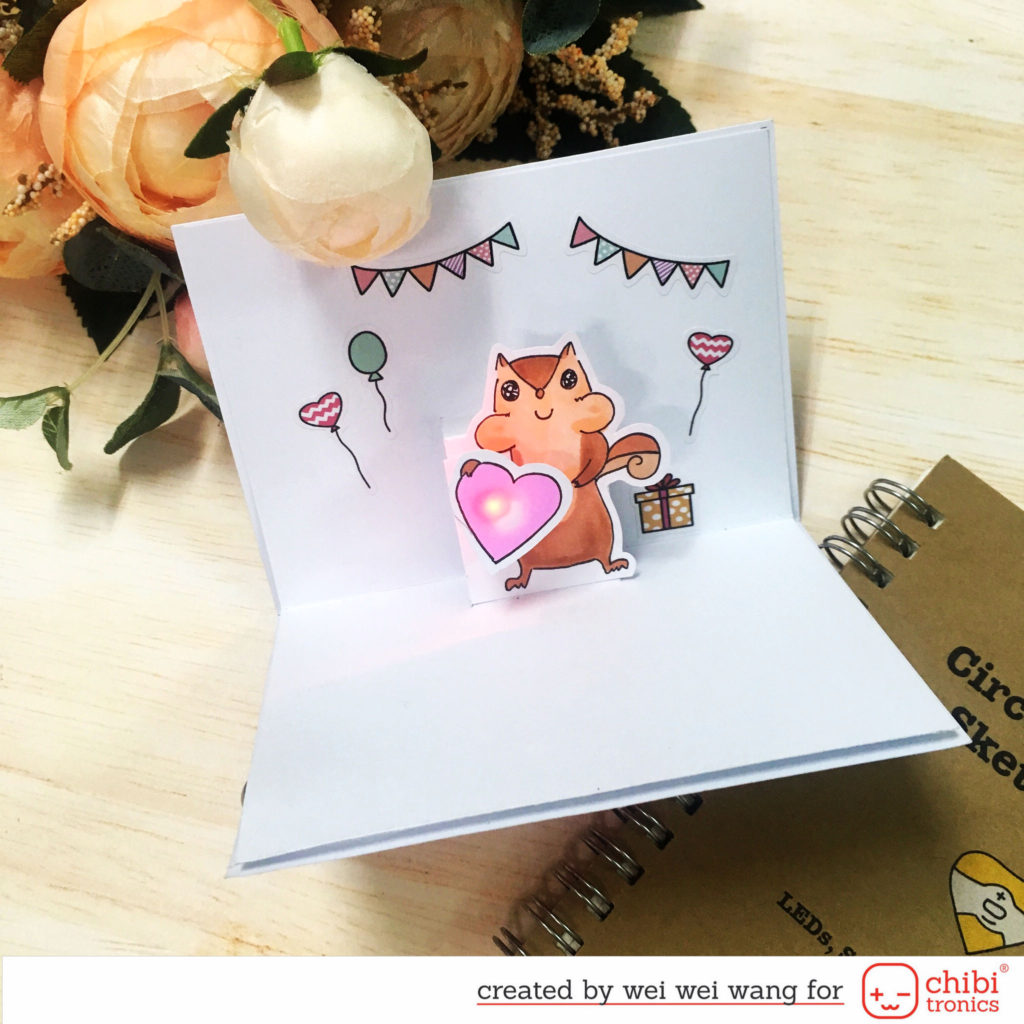 The photo below show you my supplies and the size of my card.
I first draw the sketch on the card base, cut the pencil line with knife and folded.
As this photo shows below, the circuit I used is very easy to do. The switch is the same as I used before, I cut a sheet paper which function just like "pull-tab". The mechanics attached underneath the "pull-tab" is the thing that two squares folded in half, butting up against each other and wrapped with copper tape.
When the card is closed, the "pull-tab" can not bridge the gap in the circuit. On the contrary, when the card is opened, the "pull-tab" can bridge the gap in the circuit to turn the lights on.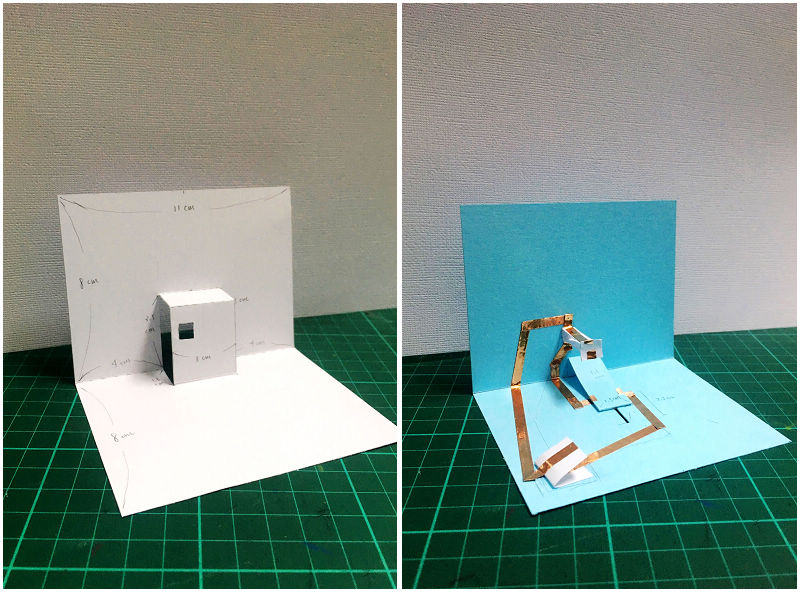 Please see the video below (or over on YouTube) to watch how this card: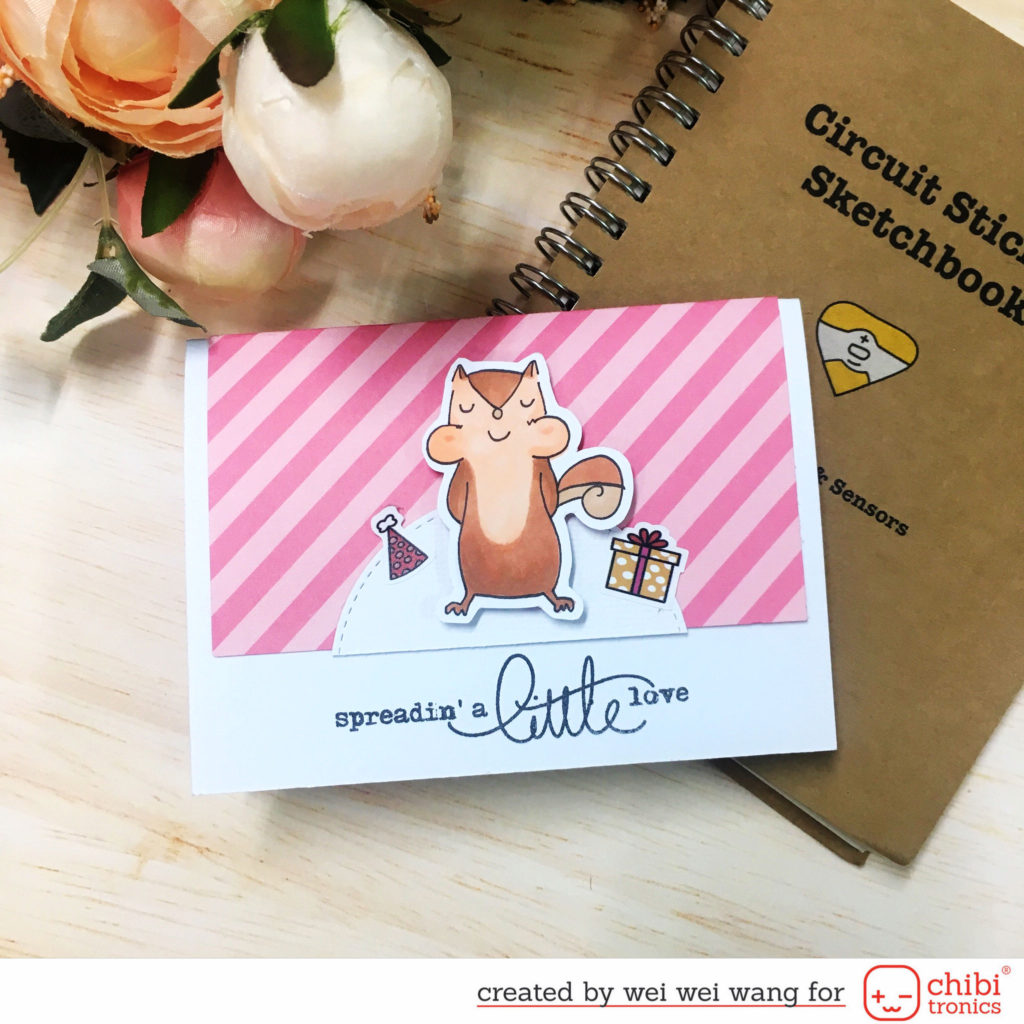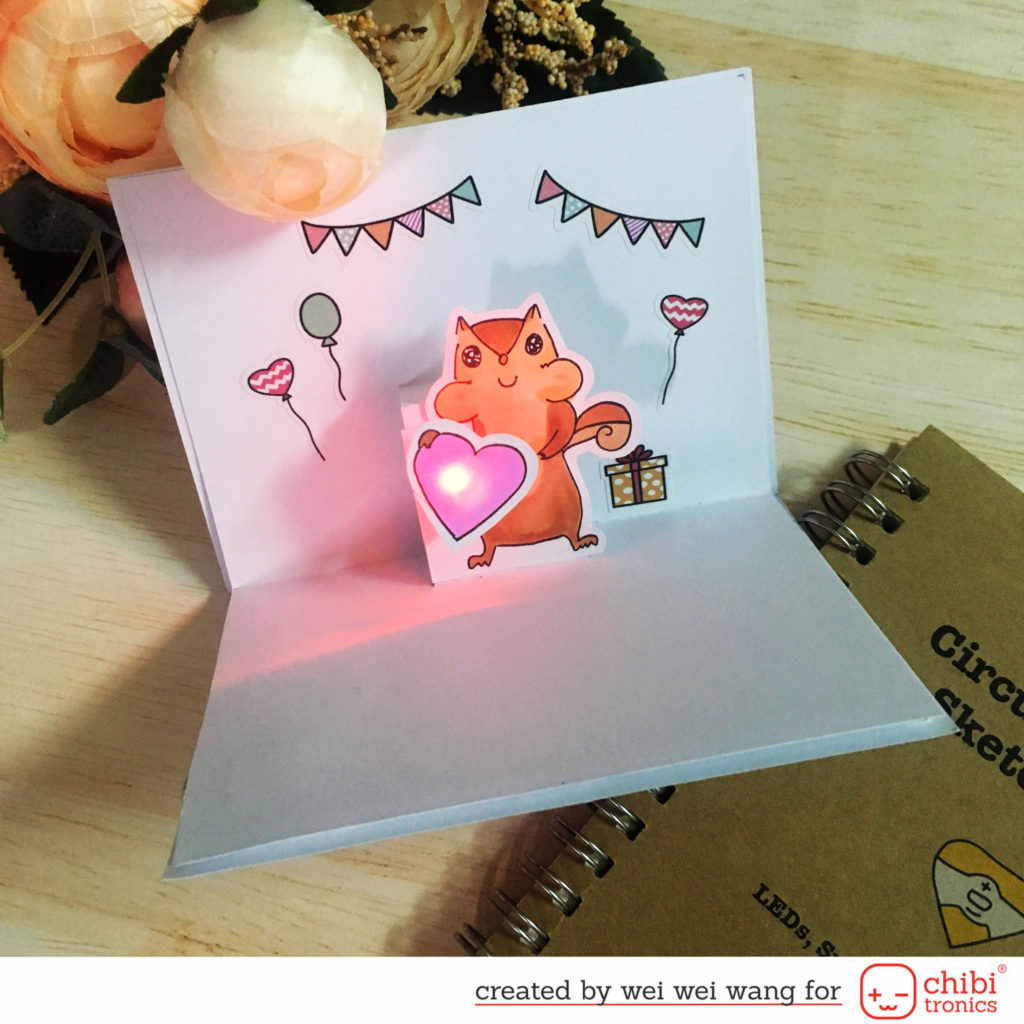 Thanks for stopping by!
The supplies I used are: