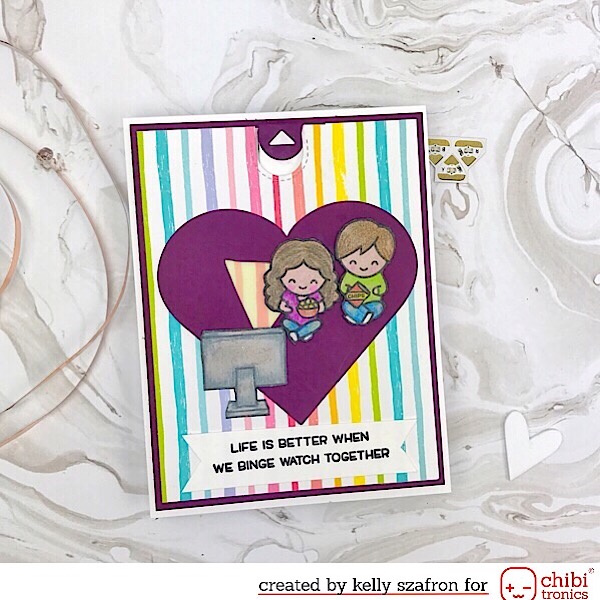 Hello Kelly Szafron here with my monthly post.  I made this card with a pull tab using the dies from Lawn Fawn's set "Let's Toast".  Following Eiko's excellent instructions made assembling this card simple (find her instructions here).  The stamps I used for this card come from Lawn Fawn's set "Screen Time".
I did make a mistake with my circuit.  I put the copper tape in the middle of the slot for the pull tab.  If I left it like this the light would've only come on briefly then switched off when the tab was pulled all the way up. I circled the error in red below.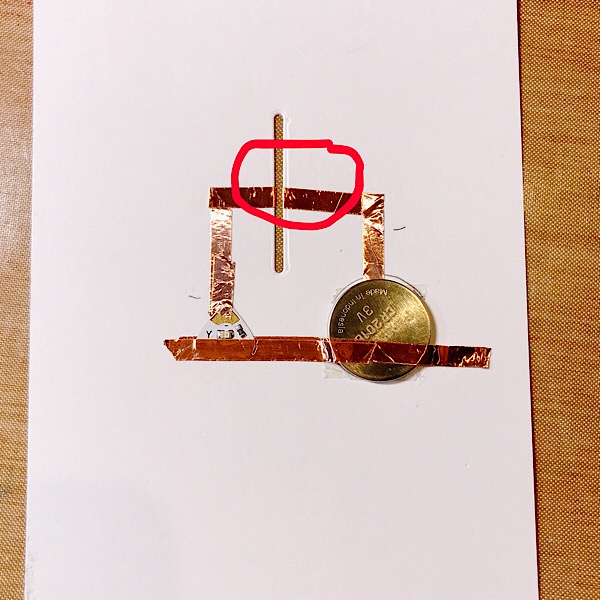 Fortunately this error was easy to fix I just needed to correct it by adding some more tape to the circuit.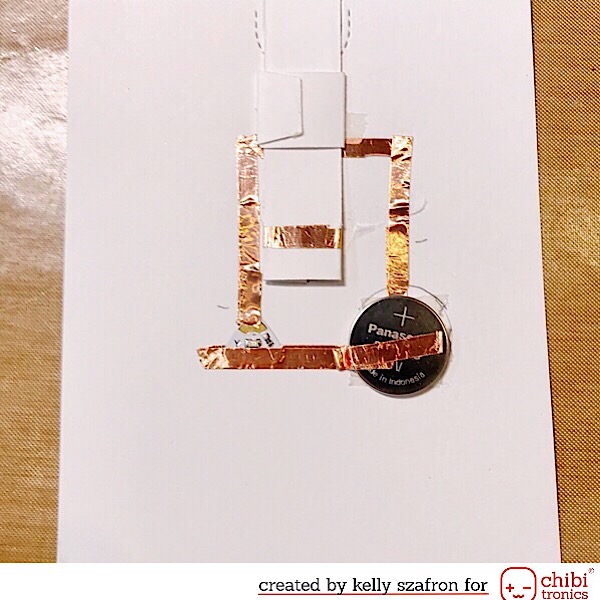 I used an X-Acto knife to cut the a triangle into the die cut heart and taped a piece of velum behind it.  I adhered the heart to a piece of Lawn Fawn's patterned paper from the Really Rainbow paper pack.  I poked a small hole through the velum and paper for the light to shine through.  The stamped images were colored with Prismacolor pencils and I fussy cut them.  I adhered the front of the card to the circuit with foam tape that is thicker then the battery I used.  This card was easy to make the pull tab die works fantastic with the Chibitronics!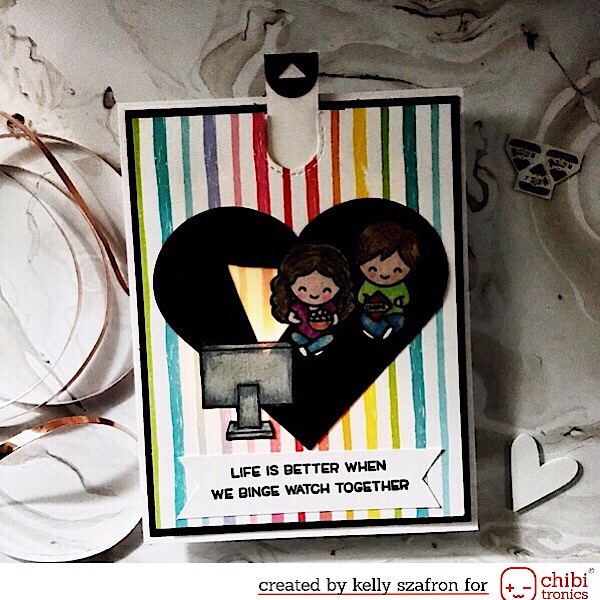 I hope this post encourages you to make a pull tab Chibitronics card.
Chibitronic Supplies Used (affiliate links used at no extra cost to you):
Red-Yellow-and Blue Circuit Stickers
Binge Watch Pull Tab Card