Hi, crafty friends!
This is Eiko again. The sample card for the collaboration kit, second card is here.
Let's Charge Together Card.
When you push the button, the antenna lights up.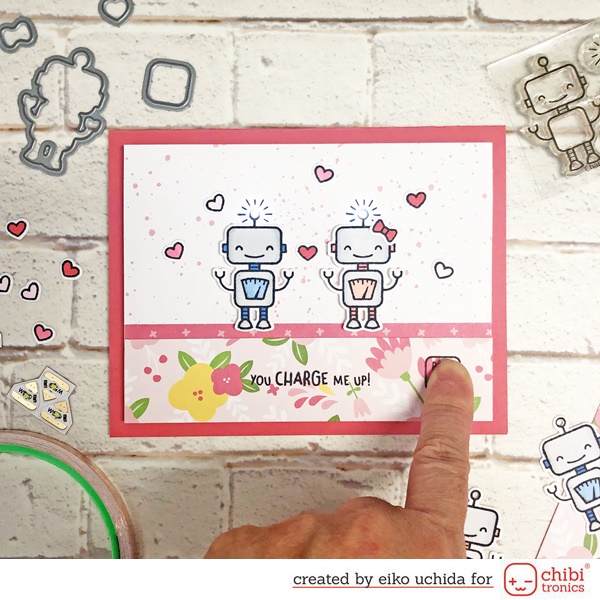 Prepare these parts.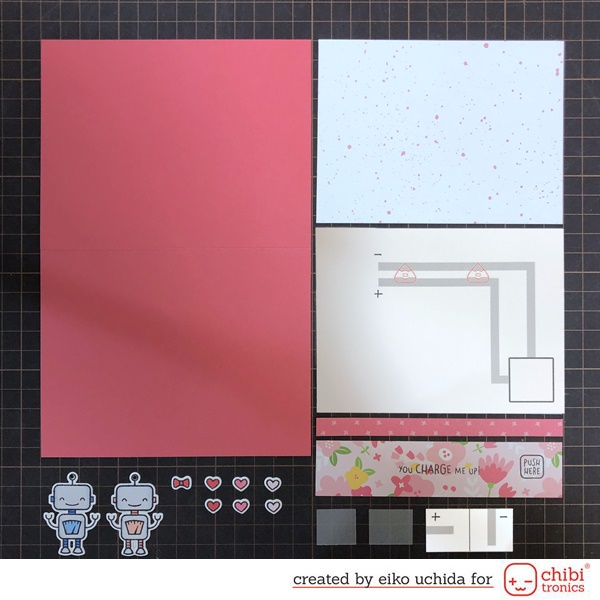 3 3/4" x 5" guava cardstock
Cut strawberry frosting patterned paper to 3 3/4" x 5".
Circuit card base
Cut Debbie patterned paper to 3/8" x 5".
Cut Debbie patterned paper to 1 1/8" x 5" and stamp the sentiment in black ink. Stamp the "push here" sentiment and square frame in the lower right of the piece.
Small vellum pieces.
Small battery holder.
Stamp the robot, ribbon and heart onto white cardstock. Color the parts with Copic markers and die cut using coordinate die. And die cut the antenna with 1/16″ circle die.
Create front panel.
Stick a thin parts and a sentiment banner on the front panel a little overlapping.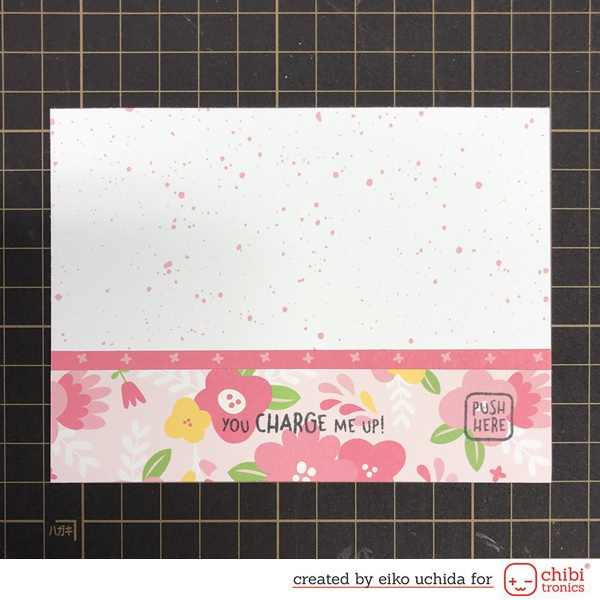 Cut the small battery holder and fold in half. Glue the battery holder to the card. Place on the square such that the grey lines on the template connect to the grey lines inside the battery holder.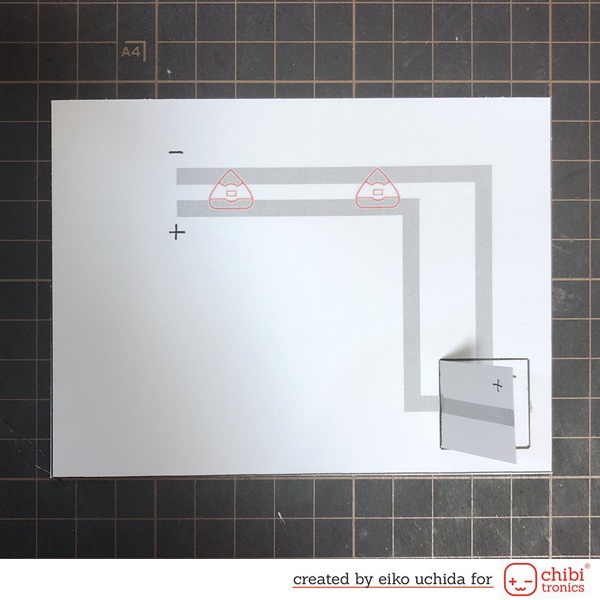 Put the circuit card base on the front panel, mark the center of LEDs with the awl or needle.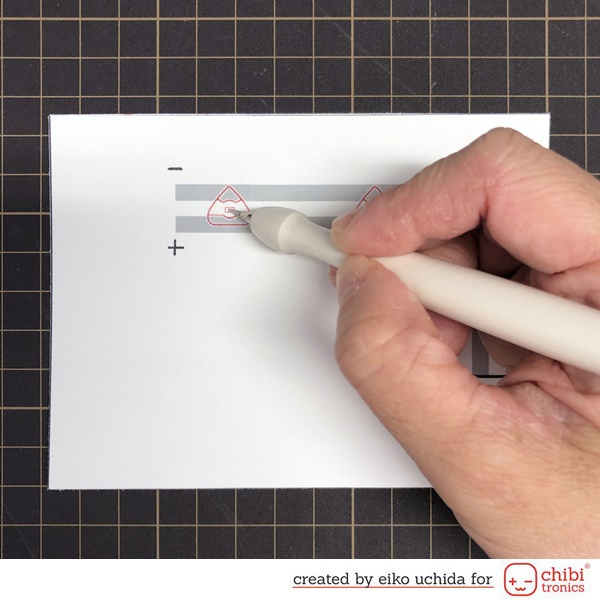 Place the robot on the front panel. Adjust the antenna of the robot to the hole you opened now.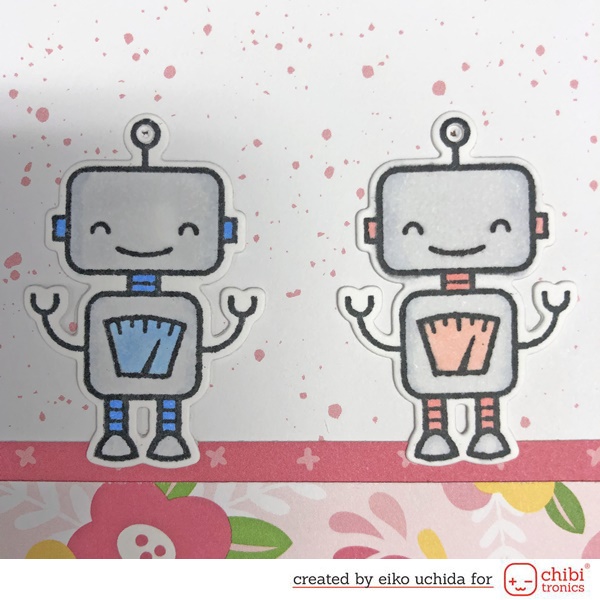 Die cut the antenna.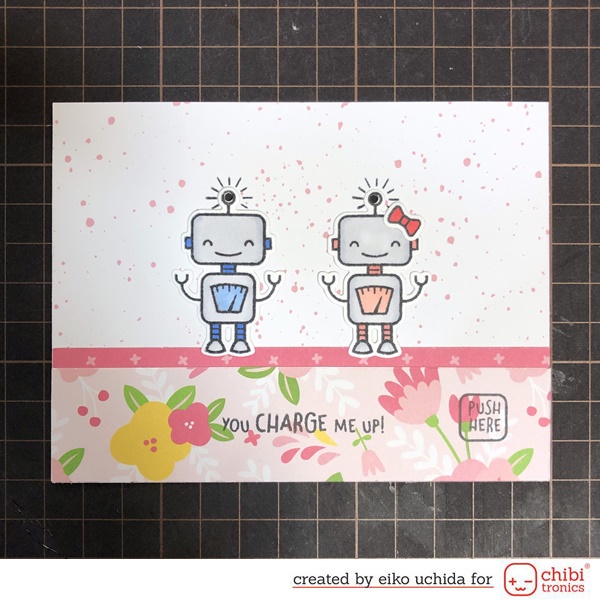 Stick the robots on the front panel with 3D foam squares, and stick the hearts using glue tape. Glue small vellum pieces behind the front panel.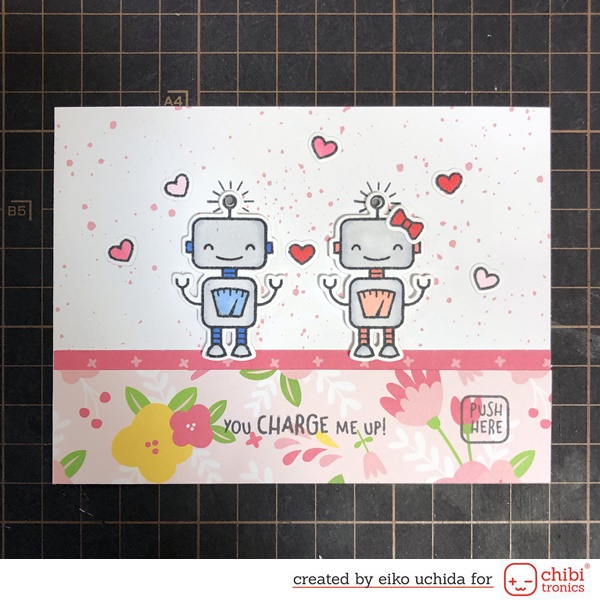 Build the circuit.
Stick the copper tape on the grey line. Please refer to here for how to form the corner. Smooth copper tape with bone folder.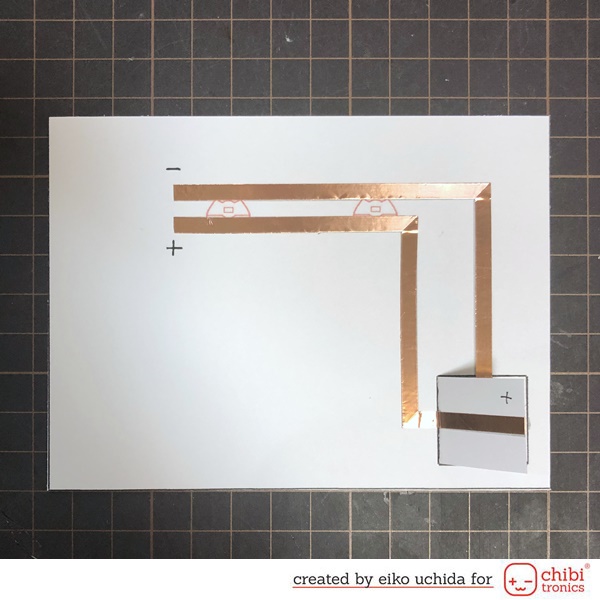 Place LED sticker on top of the copper tape. Press the sticker down for 15 seconds. Add battery into the battery holder with positive side up.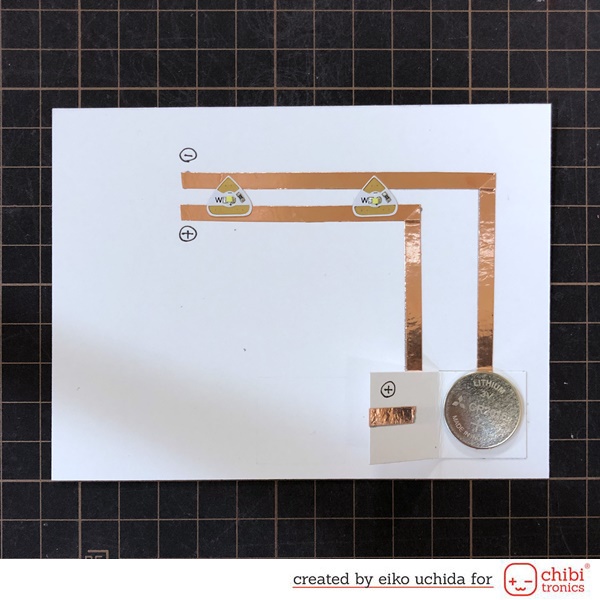 ​Stick short copper tape on the edges of the LED to reinforce.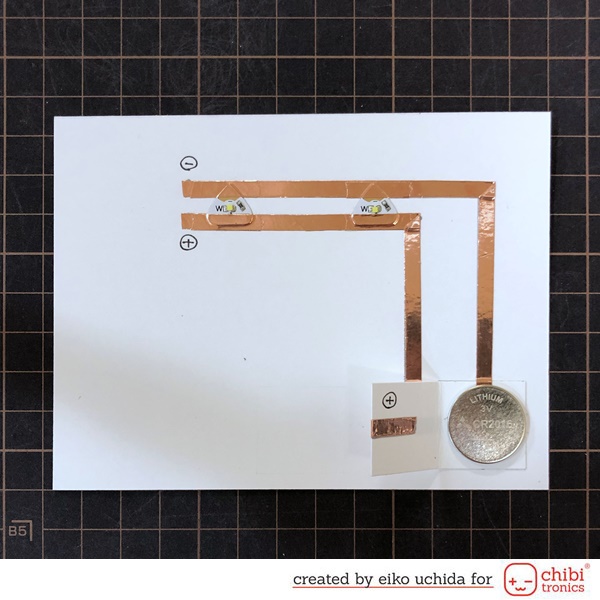 Stick small pieces of foam tape around the battery to keep it in place. The foam pieces must be placed just outside the edge of the switch. And stick the foam tape around the entire edge of the card.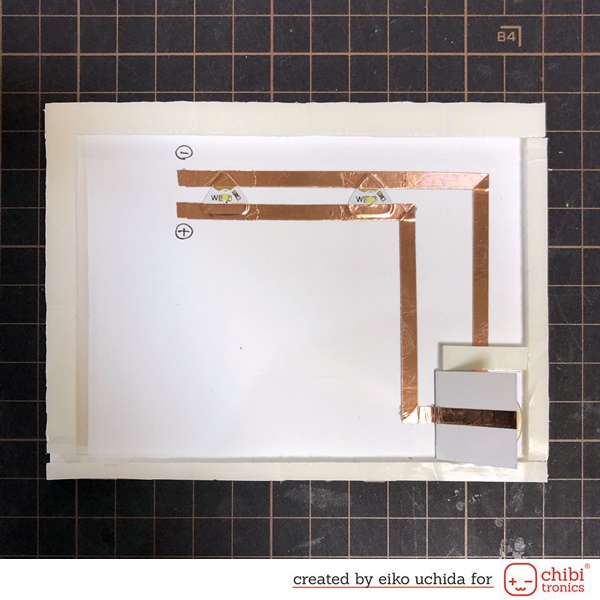 If you use thinner foam tape than the height of the cell battery, layer the foam tape to thicker than the battery height.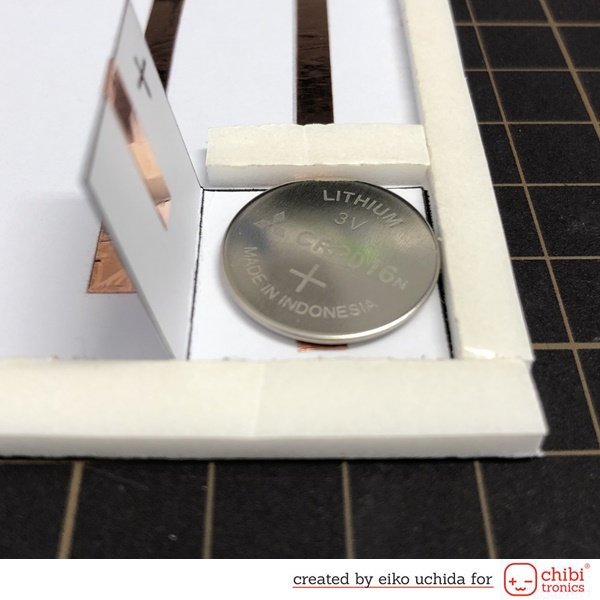 Assemble the card.
Carefully place the front panel on the circuit card base.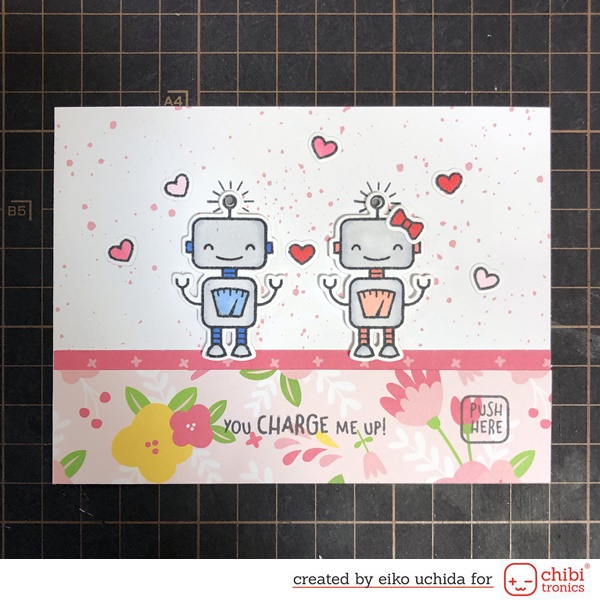 Apply double-sided tape backside the circuit card base. Adhere the circuit card on top of the folded card base, making sure the lights shine through the antenna.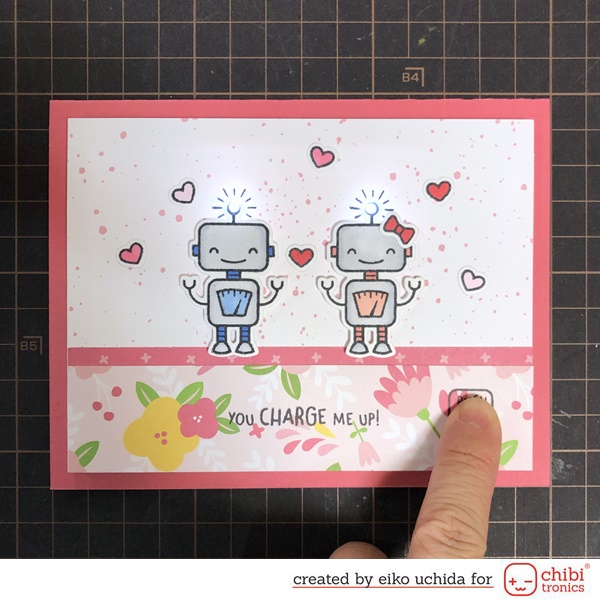 Finished! When you push the button, the antenna lights up.
Be sure to check out the whole video tutorial for more details.
Thank you for stopping by!
Eiko Uchida
~Supplies list~
Let's Charge Together Card