Hi all! Kelly Szafron here with a special card I made for Father's Day. I went with a fun galaxy theme and had three stars in outer space light up.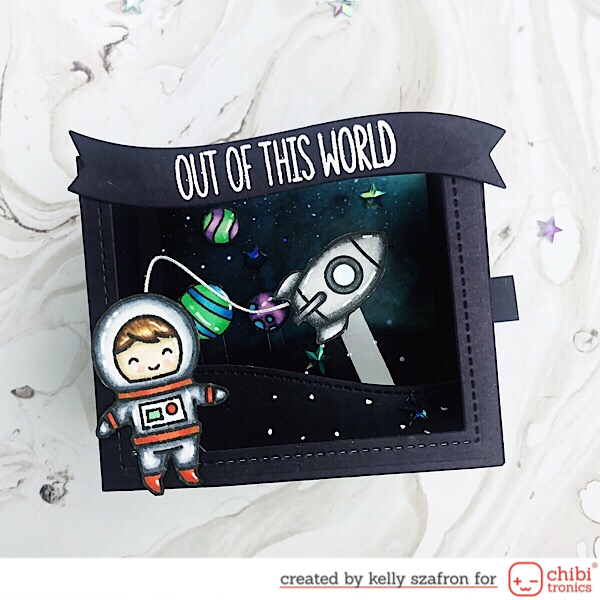 This card was very fun to make and the shadow box dies from Lawn Fawn made it fairly simple. I used the stamps from Lawn Fawn's set "Out Of This World". To start stamped the images, colored them with Copic markers and fussy cut them out. I used pattern paper for the galaxy background.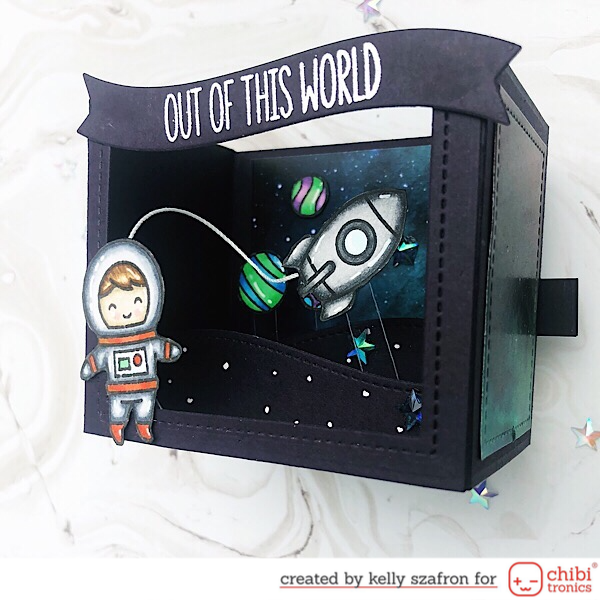 I made a pull tab circuit for the Chibitronics lights using the technique shared by Eiko here.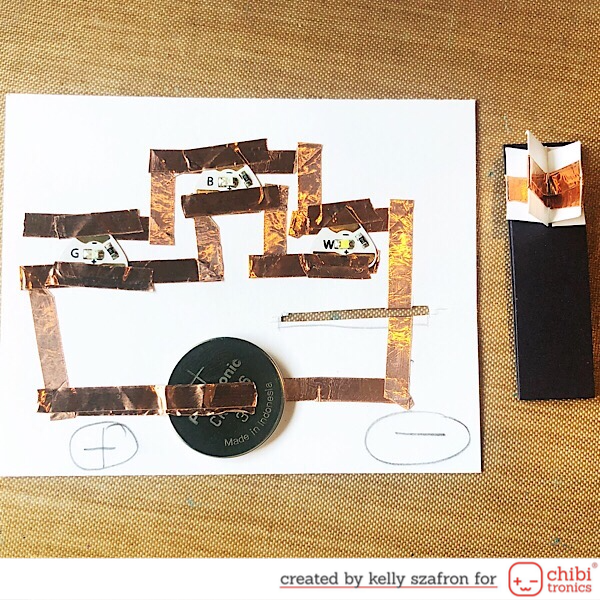 Three holes were poked in the galaxy background next I used a pencil to mark on a piece of white cardstock where the holes are. This is where I will place the lights so they show throw the holes. Next I drew out the circuit.
The Circuit
In the photo of the circuit you can see the slit I cut with a craft knife which breaks the negative connection to the battery. The small piece of black card stock in the photo is the pull tab. When the tab is pulled the copper tap on the tab lines up with the negative circuit completing the connection and turns on the lights.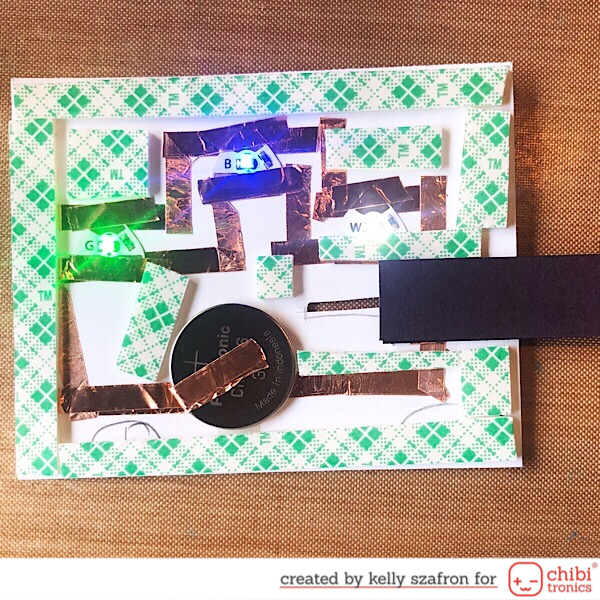 The circuit is adhered to the back of the shadow box with foam tape, I like to use a lot of tape around the outside edge because I think it looks tidier. Finally on the back of the circuit I adhered a plain piece of card stock the same size to cover the pull tab and to write the message.
Finished Card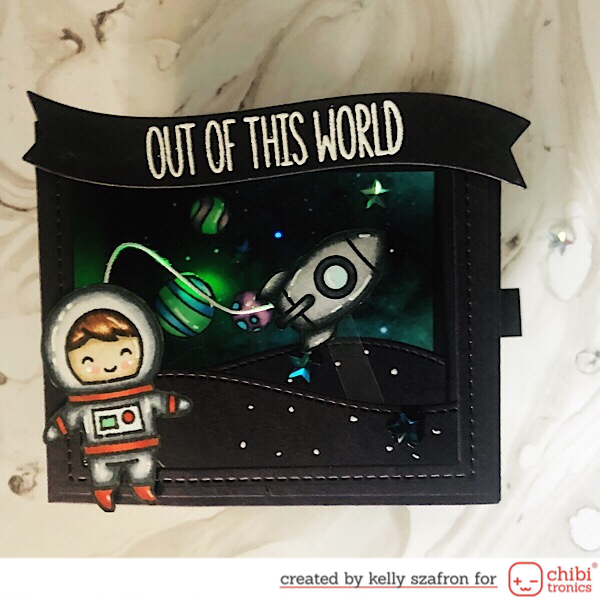 This card is very fun and the Chibitronic lights make it unique. Thanks for stopping by.
Chibitronic supplies used (affiliate links used at no extra cost to you):
Red, Yellow and Blue LED stickers
Out of This World Shadow Box Card