Hi, It's Wei Wei here today sharing a scrapbooking layout using Chibitronics LED stickers! I also used the gorgeous Pink Paislee collection for my project!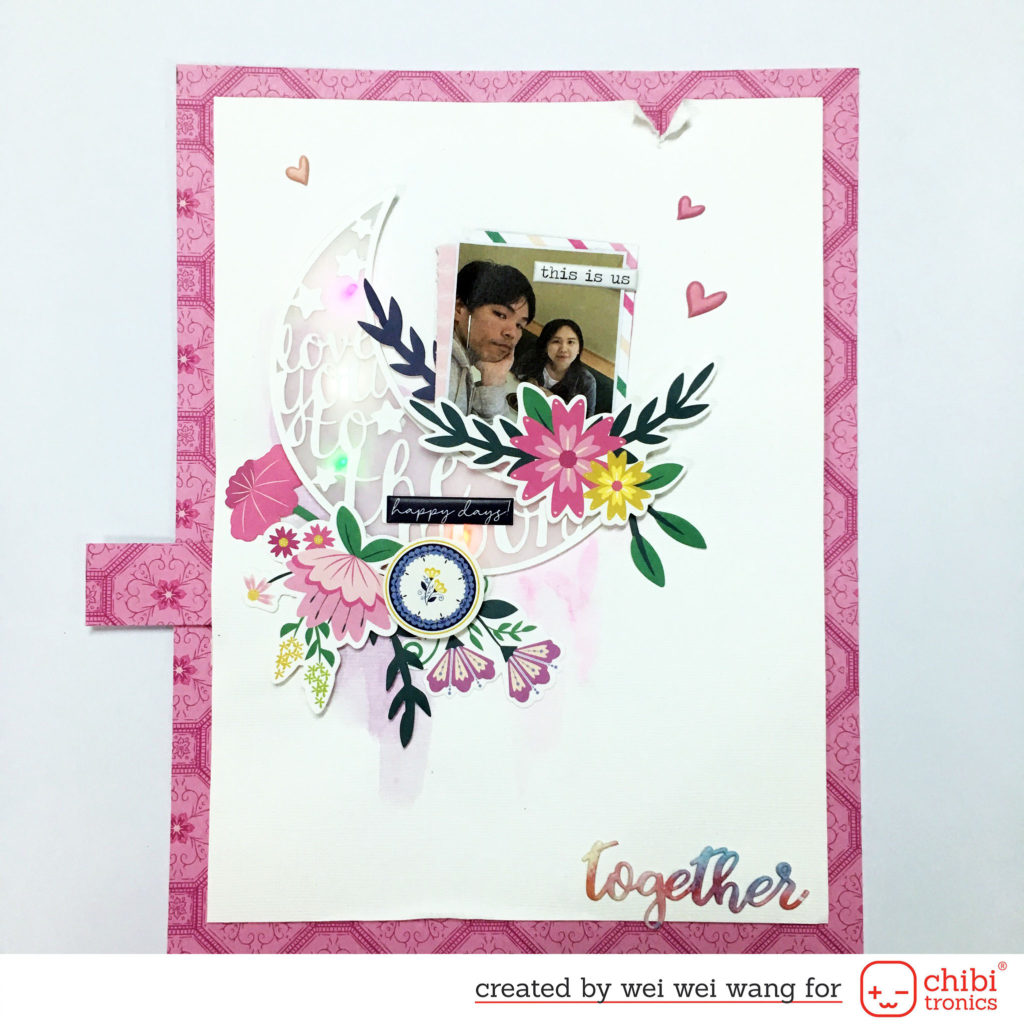 I started my layout with a piece of white cardstock. I thought a cut file moon would be great to show off Chibitronics LEDs! I cut out the moon with my Silhouette and backed with vellum.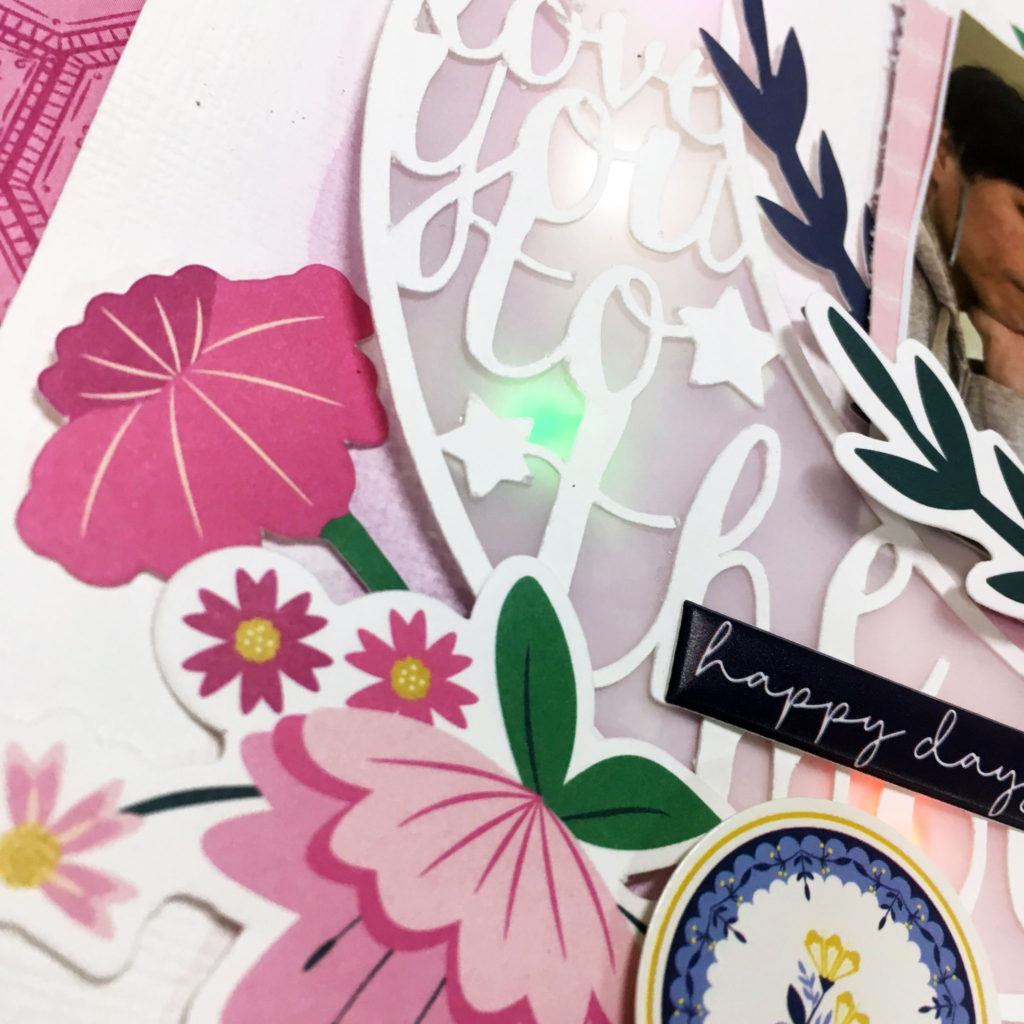 For the circuit, I used some colorful LED stickers.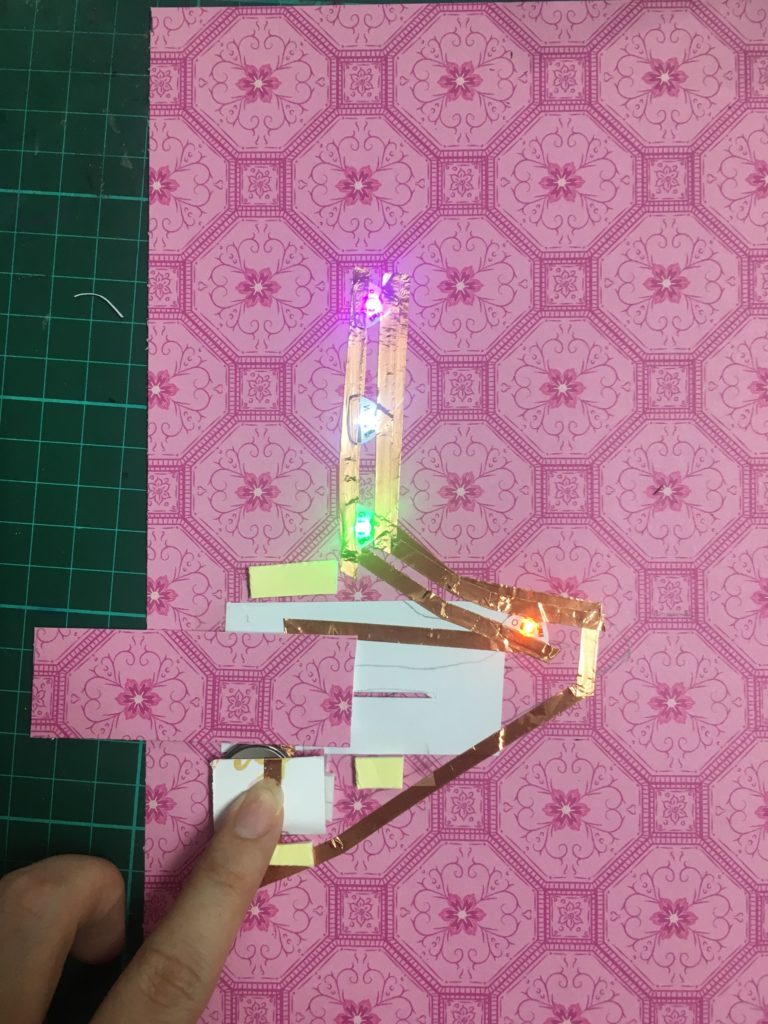 Once I had the cut file moon done, I decided to go with a colorful painted background. I added some soft watercolors. After the colors dried, I added foam tapes to the back of the cut file moon and adhered it in place. I also added my photo to that next.
Then, I added many floral die cuts for embellishment.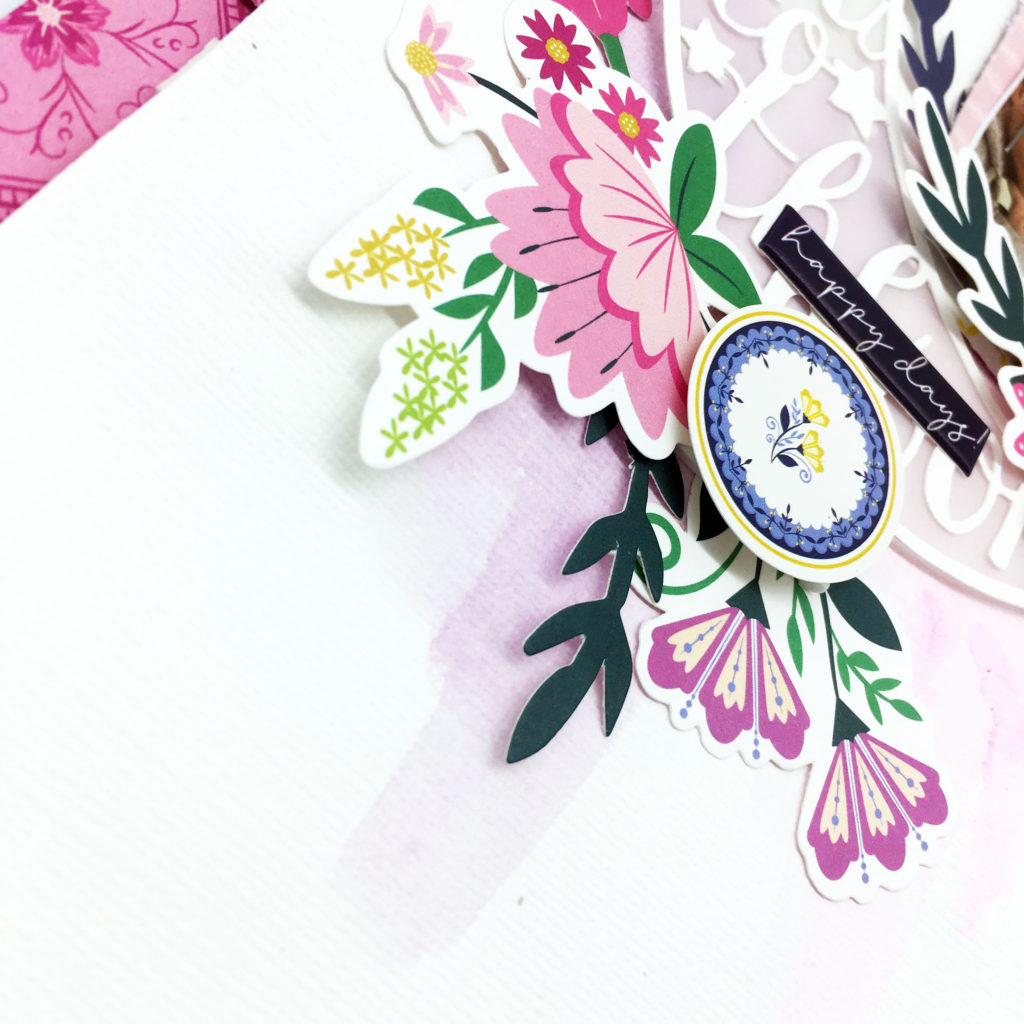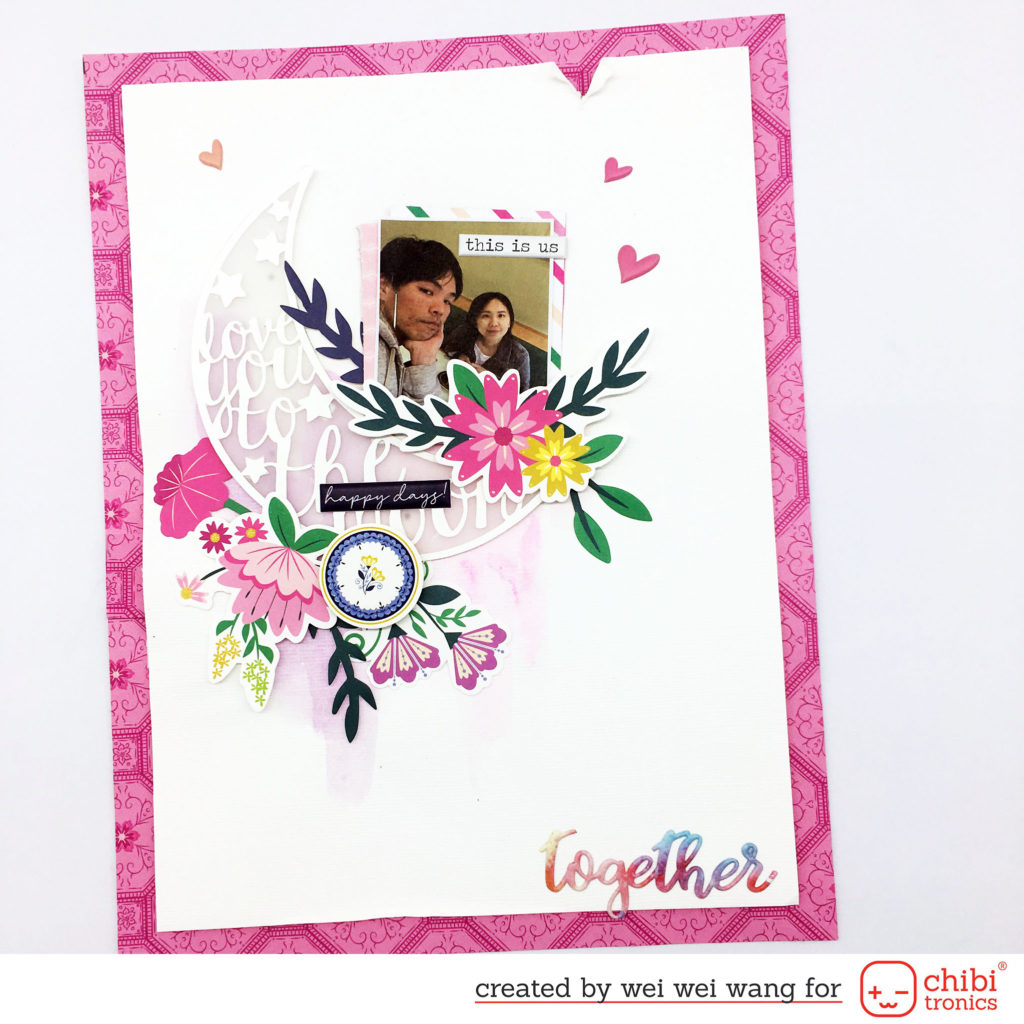 For my finishing touches, I added puffy sticker sentiments and heart stickers in coordinating colors.
You can check out a tutorial here that shows you how to make this scrapbooking layout. please click my youtube channel.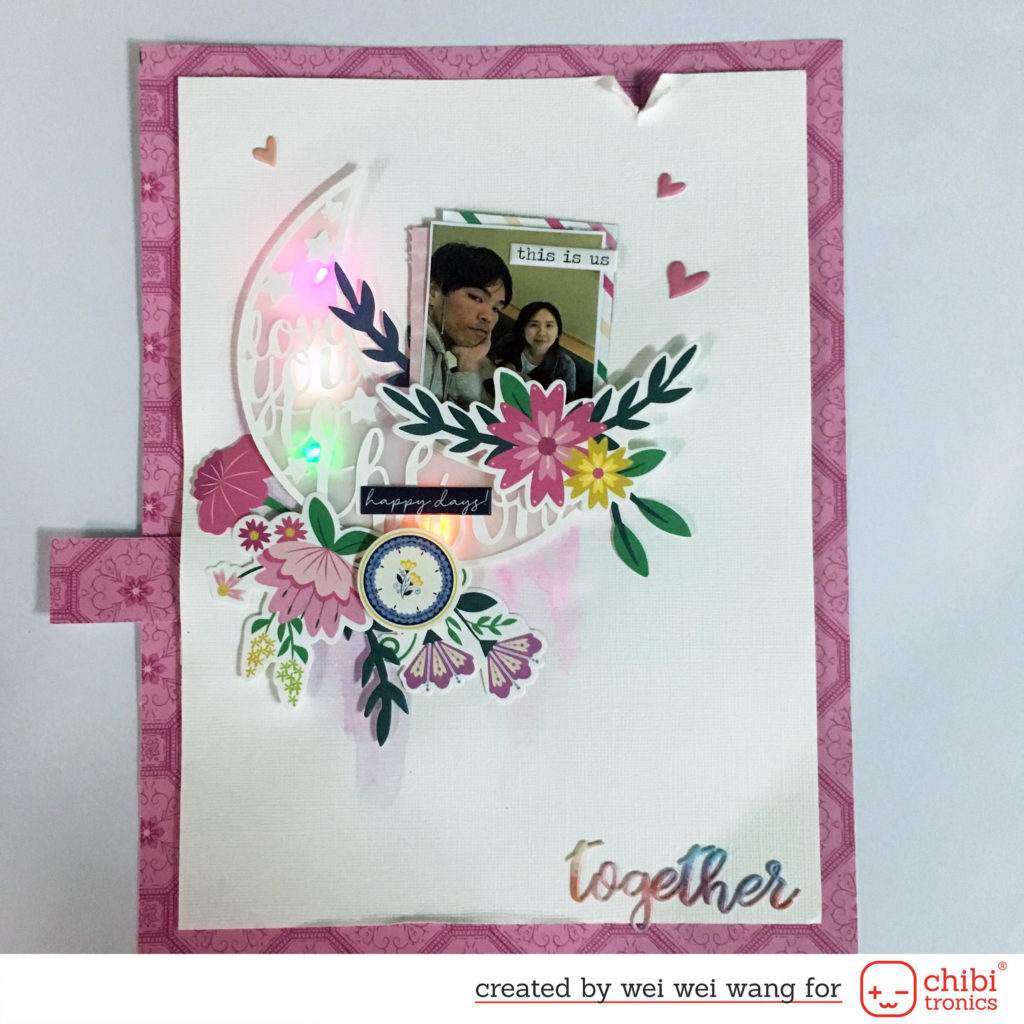 The supplies I used are: White LEDs MegaPack (30 stickers), Copper Tape, Pink, Orange, Green MegaPack (30 stickers)

Thanks so much for visiting! Have an amazing day!
Light up scrapbooking layout using Chibitronics LED stickers