Hi, Crafty friends! It's Yukiko from PRIMA crafts.
Halloween is just around corner, so today I'm sharing Halloween BOO Card.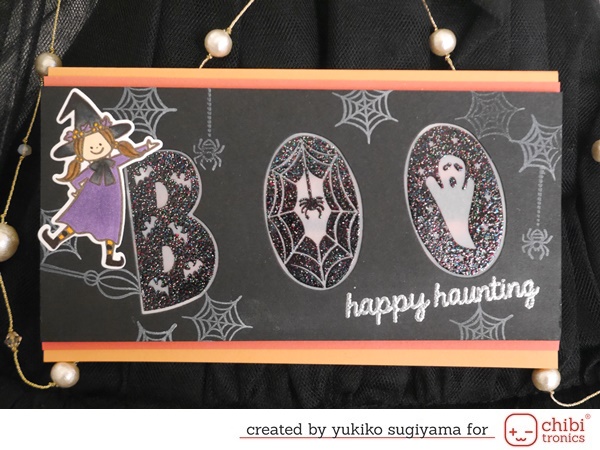 This card I used 6 LED stickers, but if you want more simple and less LEDs you can arrange with half or less.
But I wanted more spooky and last longer, so used 6 LEDs and made 2 circuit in one card.

These are the papers for the light up parts.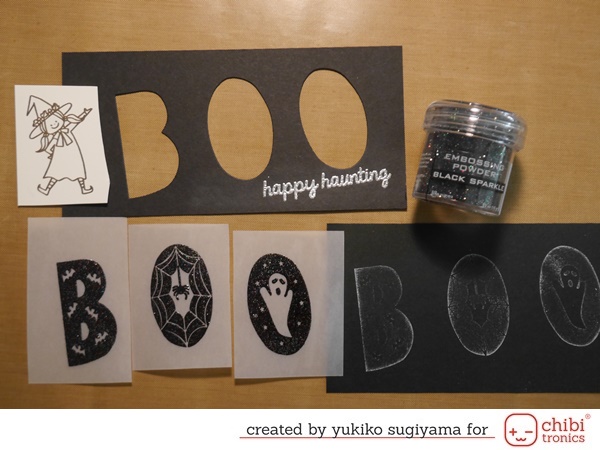 First I cutout B-O-O and heat embossed sentiments with silver empossing powder.
Then stamped BOO on the vellum paper and heat embossed with BLACK SPARKLE empossing powder. Stamp and Die are from lil' inker designs You've been booed.
I also stamped BOO on the circuit paper to make sure where the image would be.

The cutest witch stamp is from Waffle Flower Crafts Hocus Pocus Stamp and Die set.
Then, I marked the places where LDEs would be and drew circuit.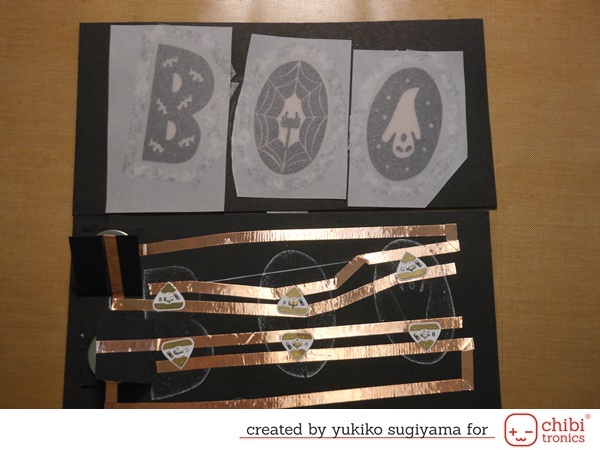 It's push type switch. So there are two covers for the batteries.
To prevent from short circuit( + and – crossed ), I used more copper tape to go around.

To reinforce the LEDs to stick on copper tape well, I put short copper tape on the top of LEDs. And put foam tape all around and around the switch parts.

Then I taped vellumn heat embossed BOO to the surface parts, and put on the top of the circuit paper.
I stamped spiders and spiderwebs multiple times on the surface parts using Hero arts unicorn white ink.
And put witch on the top of switch parts.
Assembled with base card stock and put narrow strip on the side of light up parts, then FINISH!!!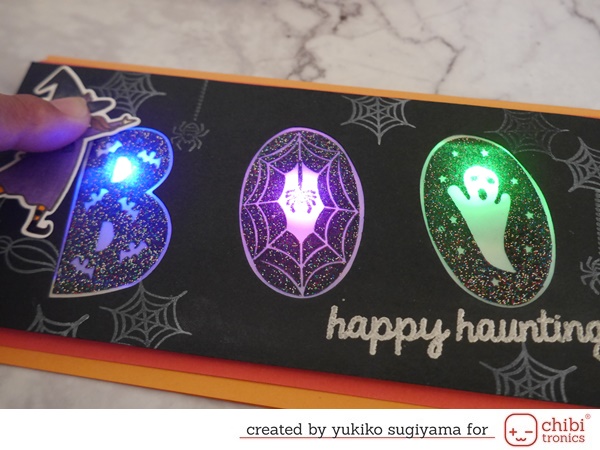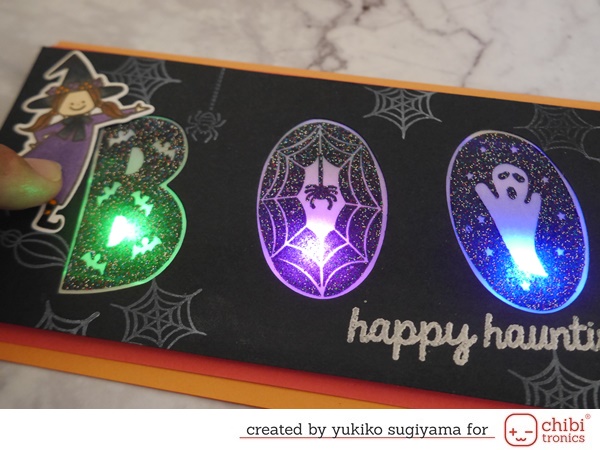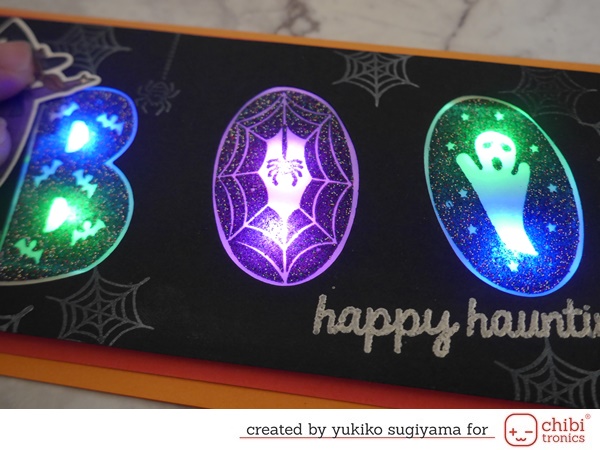 Materials that I used from Chibitoronics are;
Copper Tape
Mega Pack LEDs
Thank you very much for stopping by!
Have a wonderful Day!!
Yukiko