Hi, crafty friends!
This is Eiko. Today I have very exciting news again! The holiday collaboration kit from Chibitronics and Lawn Fawn will be released!!! I made light up tag and slider card. I am glad if you enjoy it.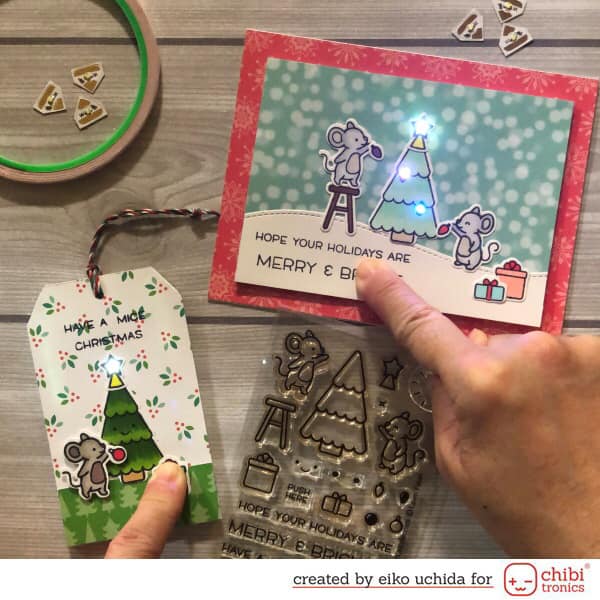 When you push the gift, the star glows.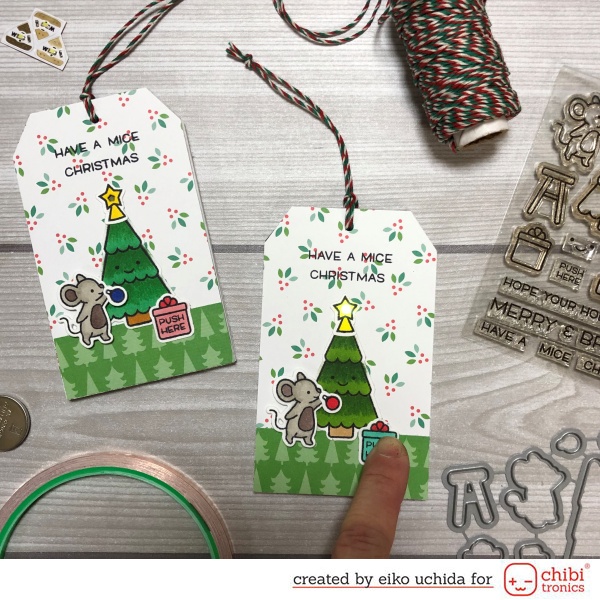 The kit includes pre-cut paper and templates.
Two patterned tags.
One black tag.
One circuit tag.
Short mistletoe single cord.
Stamp the tree, mouse, star, ornament and gift onto white cardstock; die cut using coordinating die.
Small banner part.
Battery holder.
Create Front Tag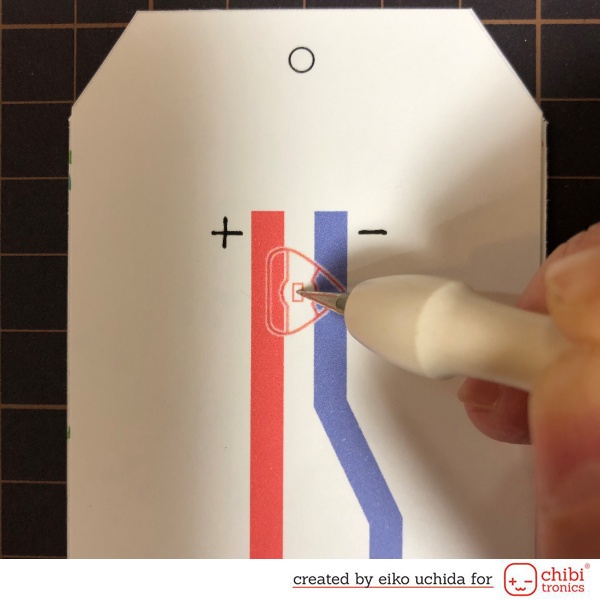 Glue the black tag behind the patterned paper tag to prevent the back pattern from seeping through when the LED lights up. Make the holly pattern face up.
Put the circuit tag base on the front panel, mark the center of LED with the awl or needle.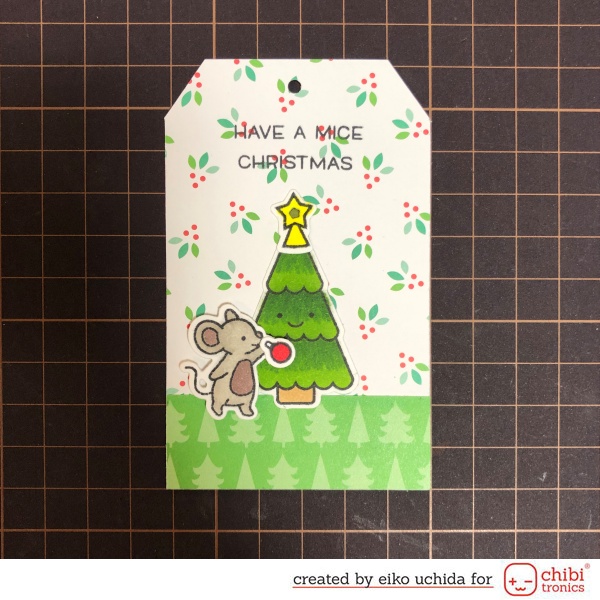 Die cut the hole using tiny star die.
Color the die cut parts.
Die cut the center of the star with a tiny star die.
Color the vellum with a yellow pen and glue it behind the star.
Glue the banner, tree and star on the front tag.
Stamp the sentiment on the tag.
Put the mouse and ornament using foam dots.
Build the circuit
Glue the battery holder to the tag.
Place copper tape on the lines.
Place LED sticker on top of the copper tape.
Add battery into the battery holder with positive side up.
Stick short copper tape on the edges of the LED to reinforce.
Glue another patterned tag behind the circuit tag.
Assemble the tag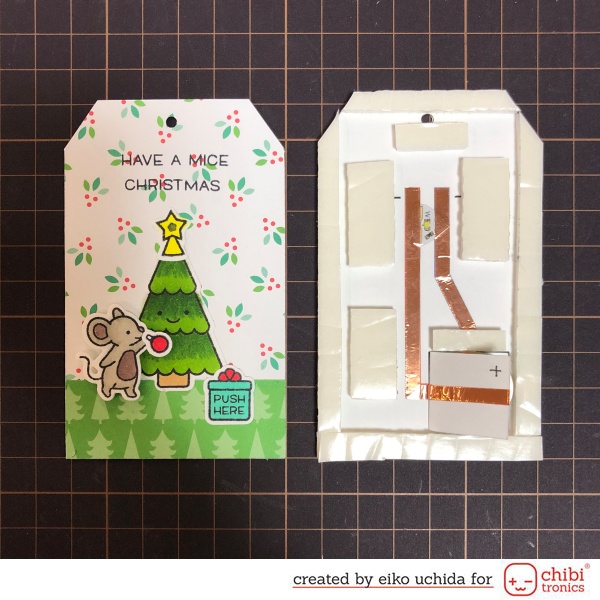 Stick the foam tape around the entire edge of the tag.
Stick small pieces of foam tape around the battery to keep it in place.
If you use thinner foam tape than the height of the cell battery, layer the foam tape to thicker than the battery height.
Put the gift part on the switch place.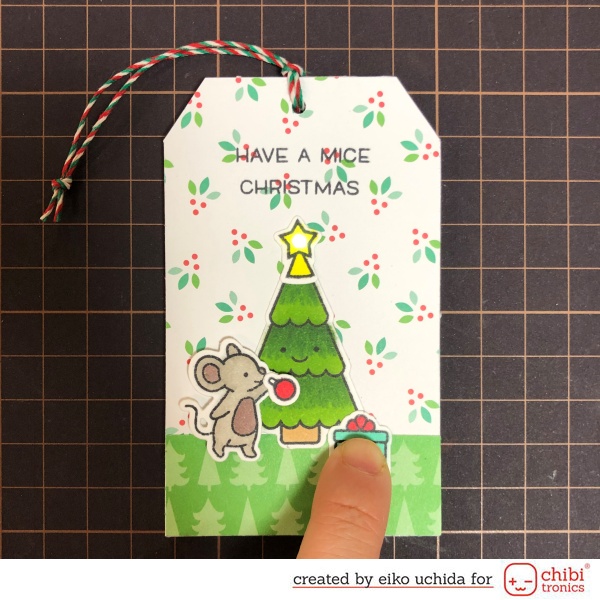 Carefully place the front panel on the circuit tag base.
Pass the mistletoe single cord through the hole.
Finished! Since Velum is colored yellow, the LED looks pale yellow.
The kit includes an access code to inspirational videos, printable instructions, and printable templates to create even more cards. Grab yours before it sells out.
Thank you for stopping by!
Eiko Uchida
~Supplies list~