Hello, crafty friends! It's Wei Wei here again, today I'm happy to share this card I recently made using Chibitronics Effect sticker and My favorite thing stamp set.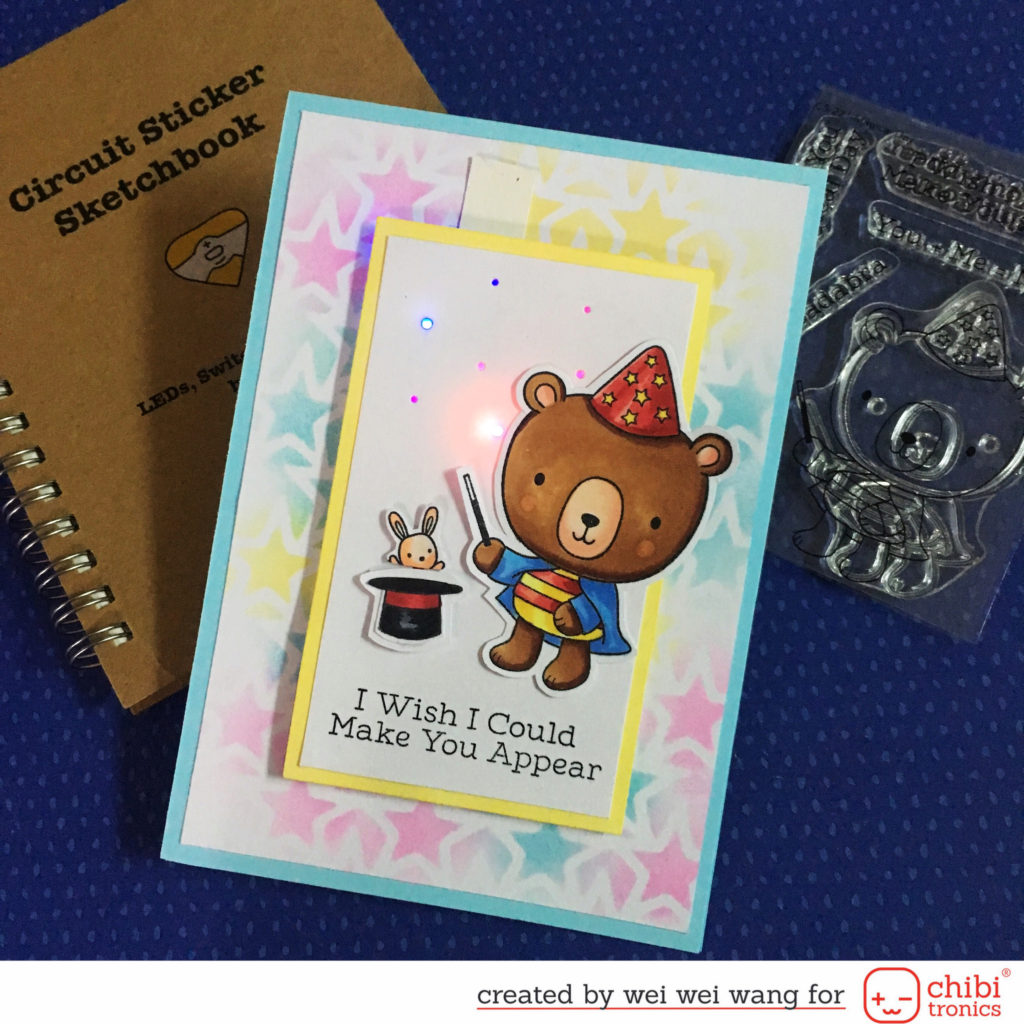 First, I created my background using sponging tool and STAMPlorations stencil. I stamped the cute images from My favorite thing in black and colored with markers.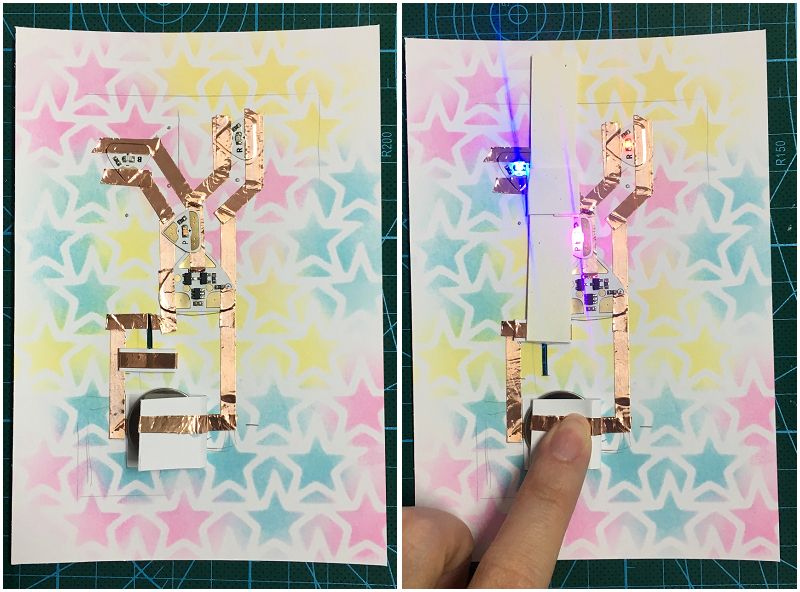 Next, I created my circuit. As you see , I combined parallel circuit with effects sticker. And the switch is a pull tab. I left a little gap on my circuit. When you pull the tab, the copper on the tab connects the gap between the circuit completely.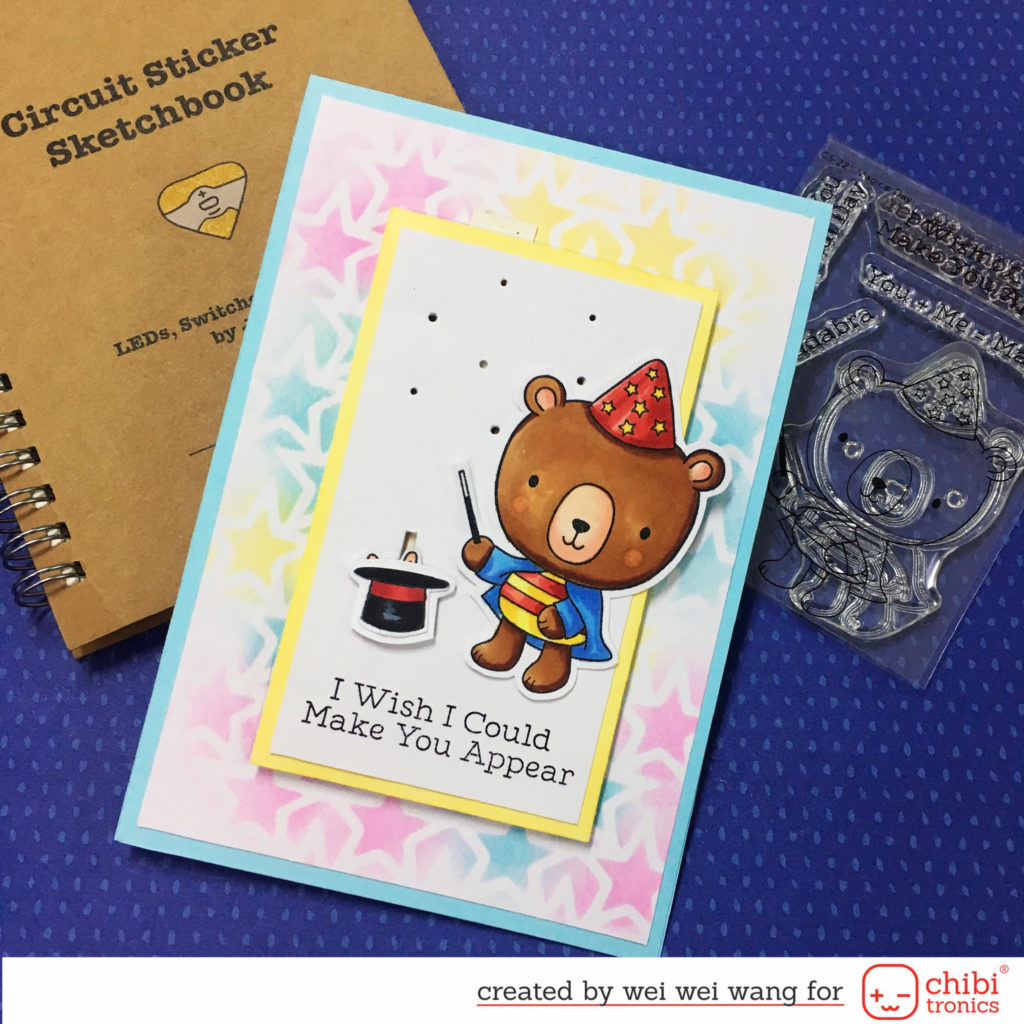 On the front card, I also left a little gap, and adhered the bunny to the tab. Then, I added the black hat with 3D foam tap to cover the bunny.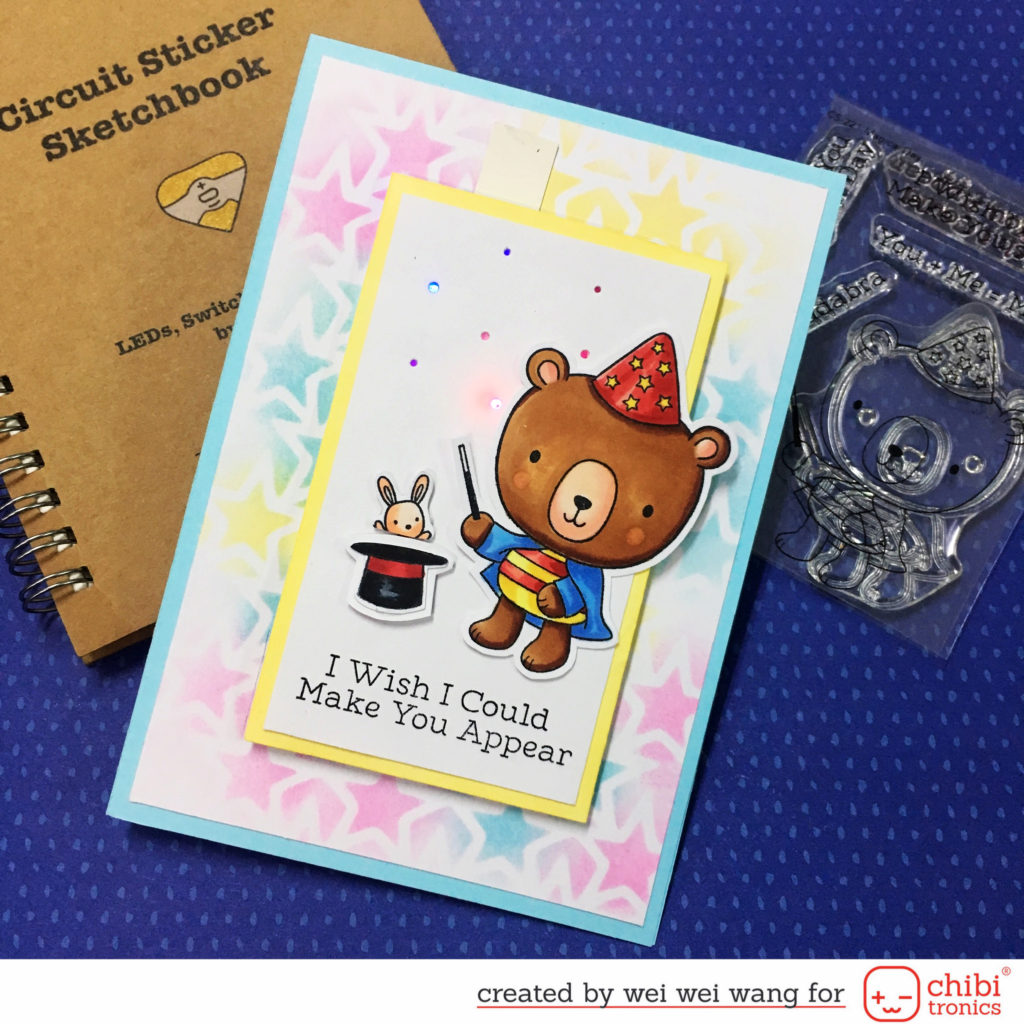 So, when you pull the tab, the little bunny pop up and LEDs light up! To finish, I stamped the good sentiment " I wish I could make you appear " . IHow cute is it ?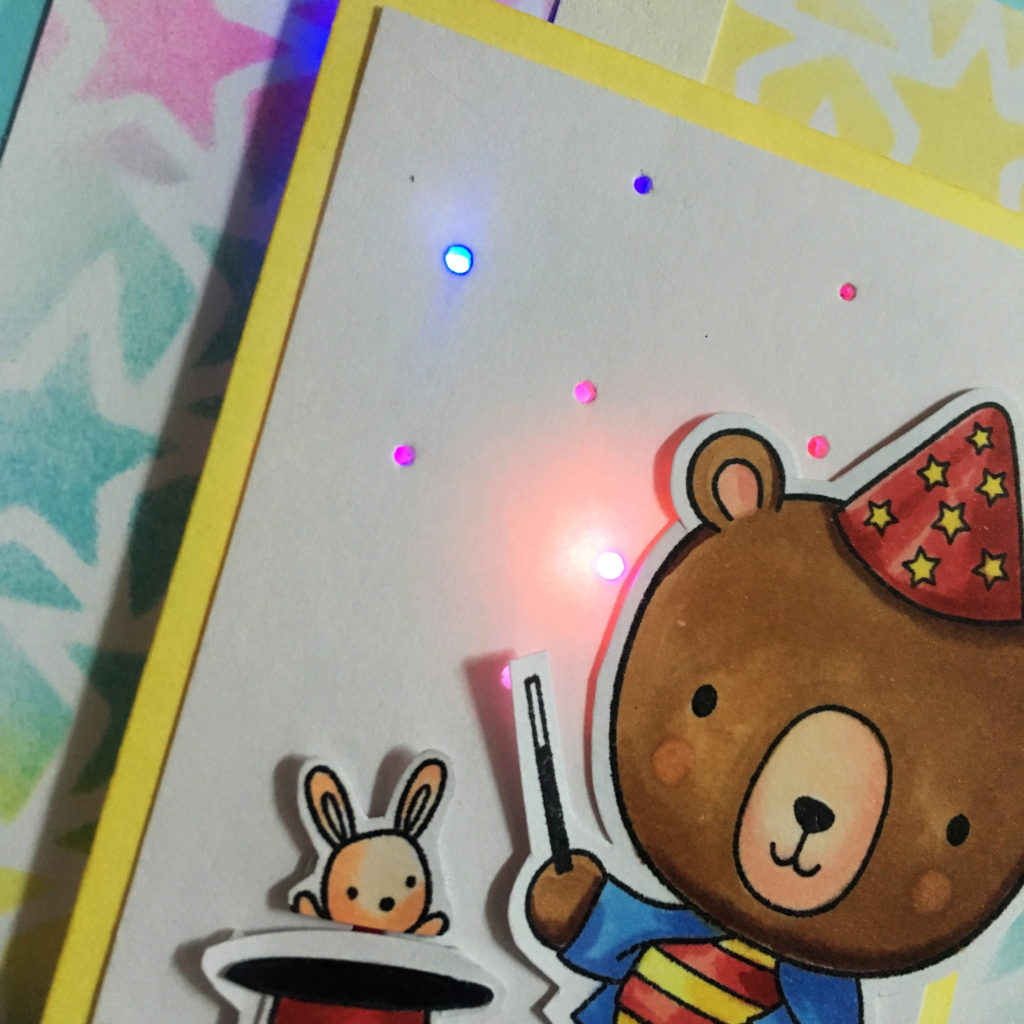 Thank you for standing by.
The supplies I used are:
Pull tab card using Effect sticker