Hi friends! It's Wei Wei with you today! Today I share my mini album using Chibitronics LED stickers.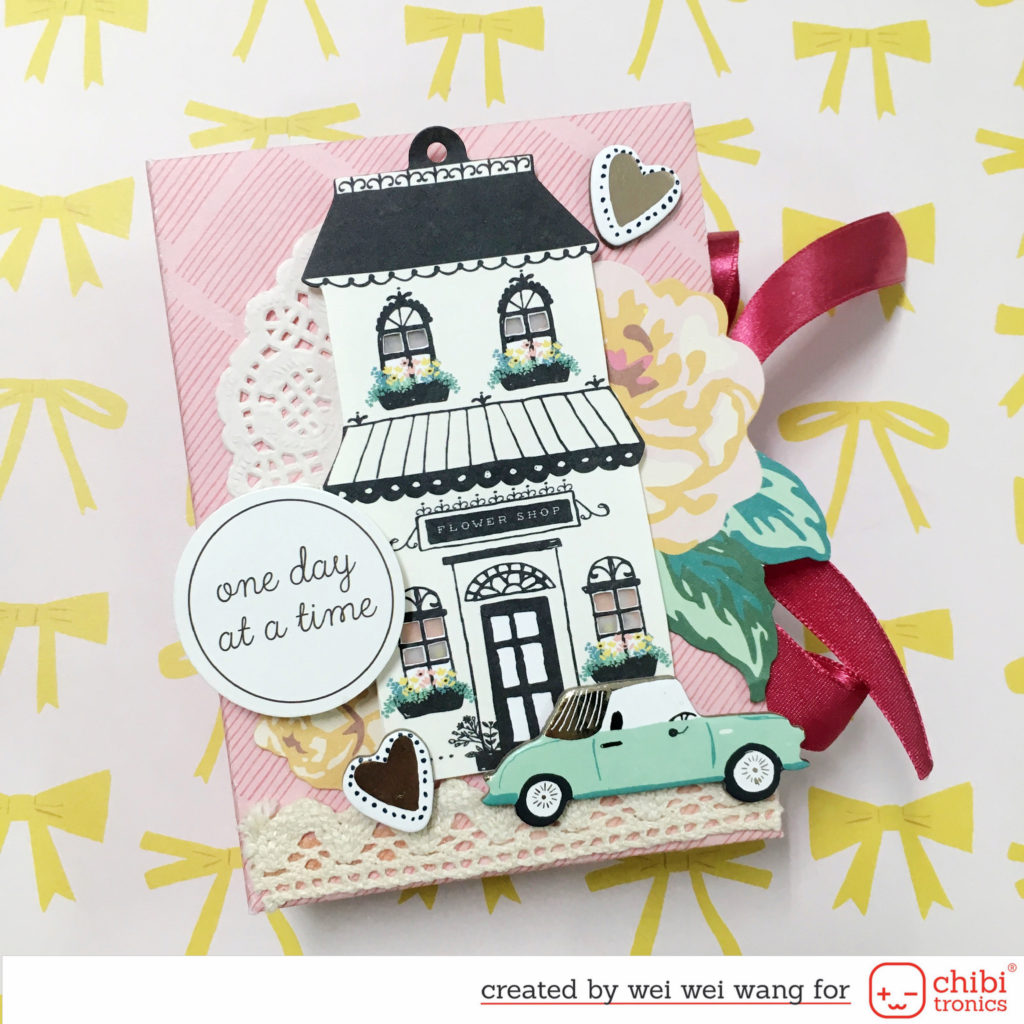 First, I created the album cover with chipboard and pattern papers from Crate Paper.
To decorate the cover, I added the cute house ephemera piece, and decided to make it "light up" . So, I cut out some holes on the windows and backed with vellum for LEDs light through. The circuit I used is parallel circuit, because I want to turn on multiple LEDs with one battery.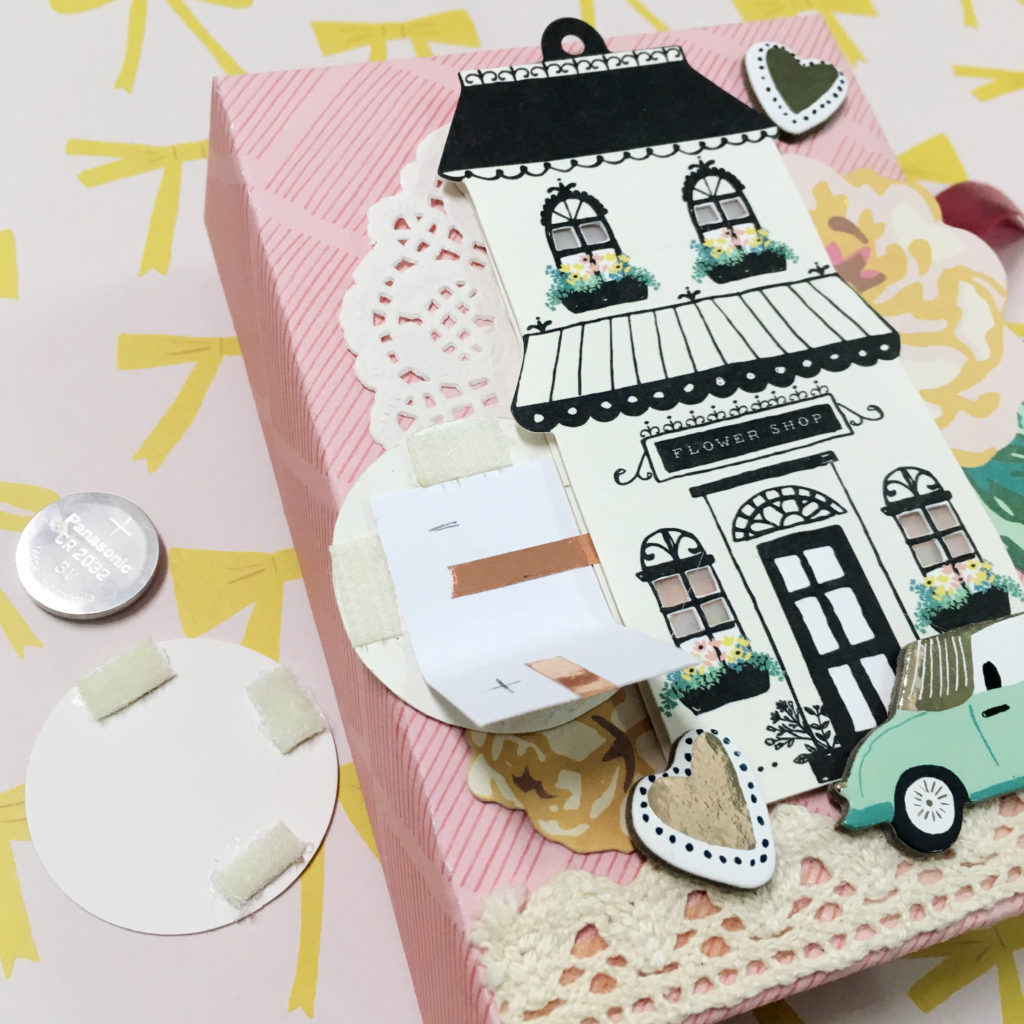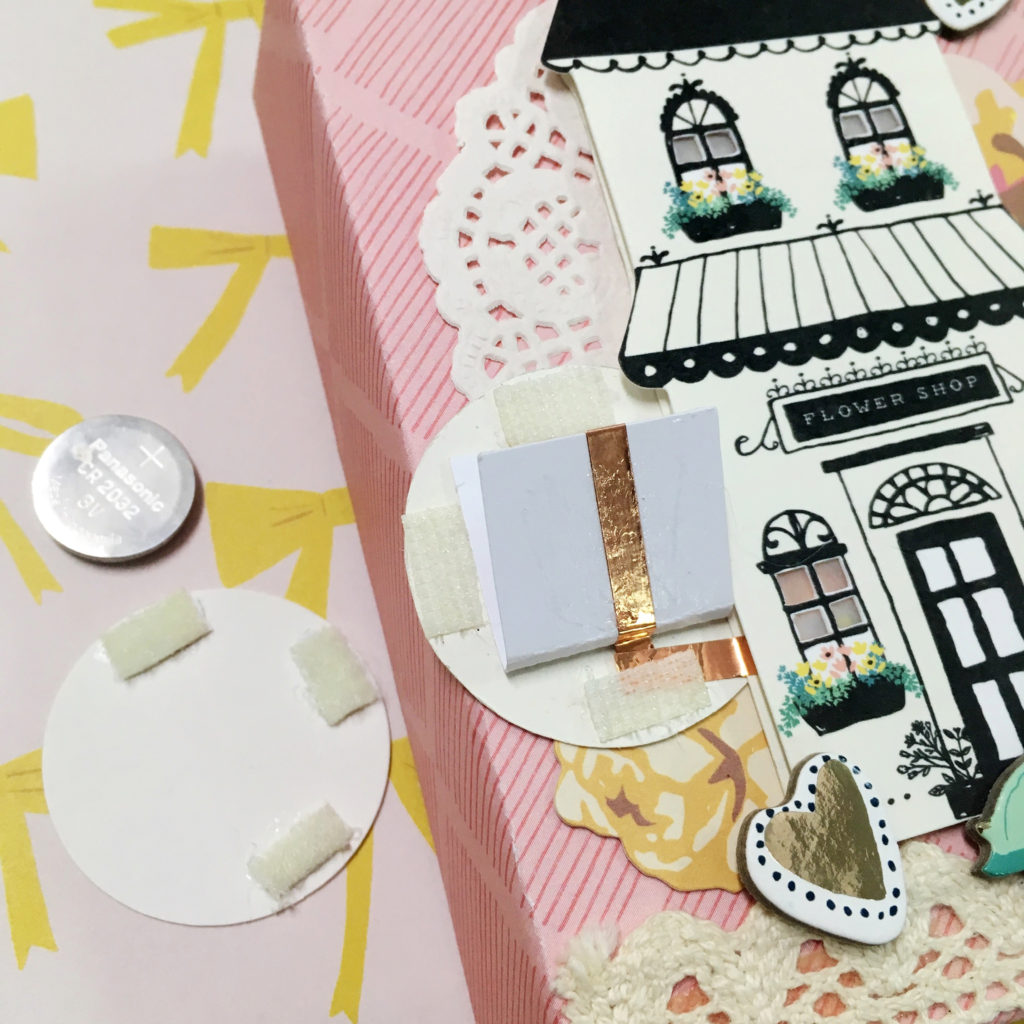 The battery holder was hidden behind the circle embellishment. And I added Velcro so that the circle embellishment can be detached easily and remove the battery.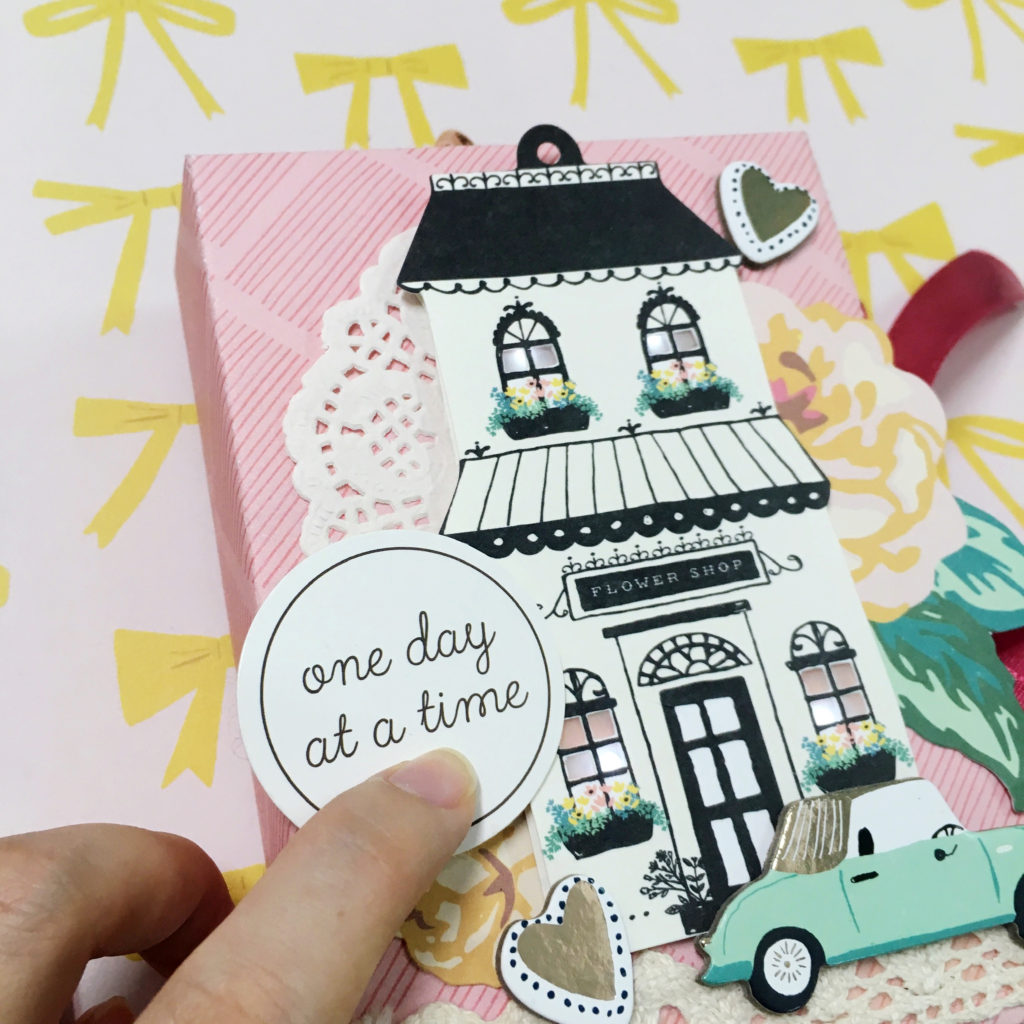 After finished the circuit, I layered the house with lace paper and floral embellishments . I also added car chipboard sticker and heart chipboard stickers for more interest.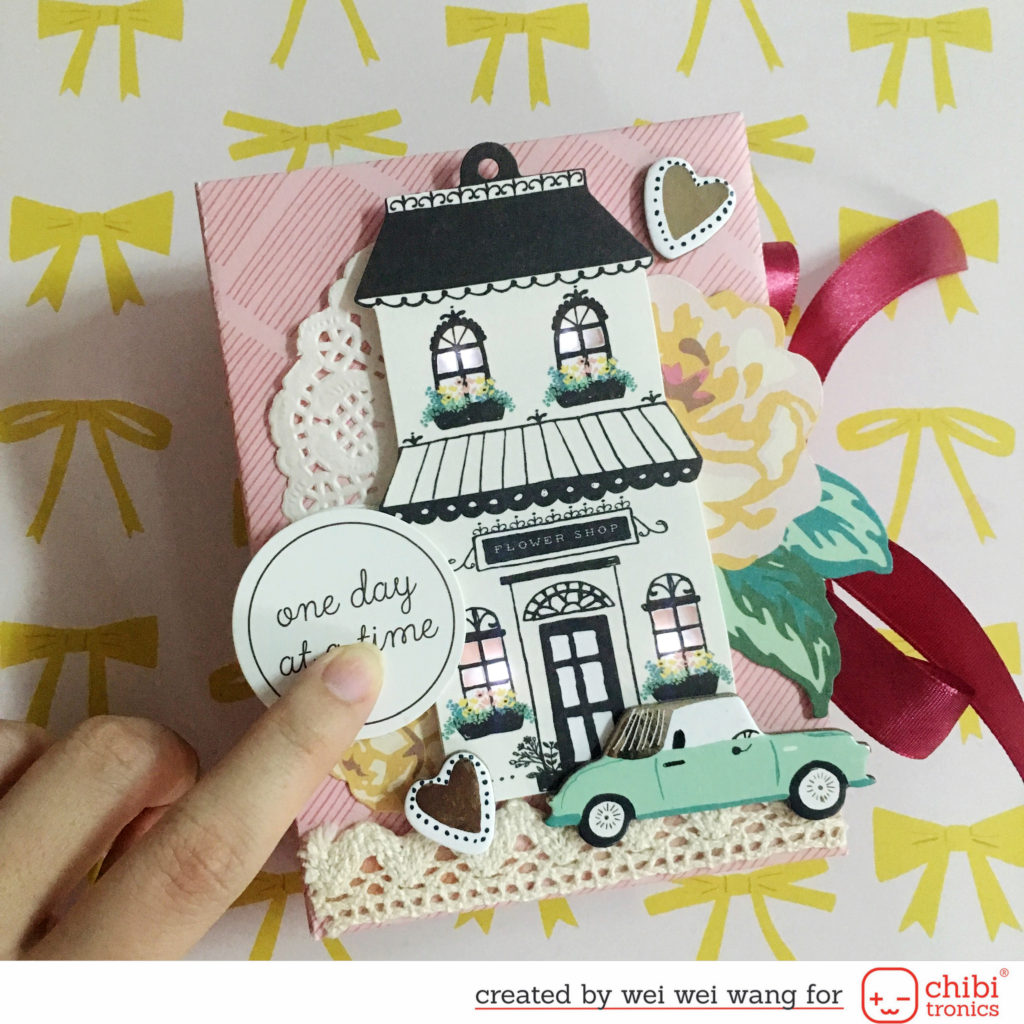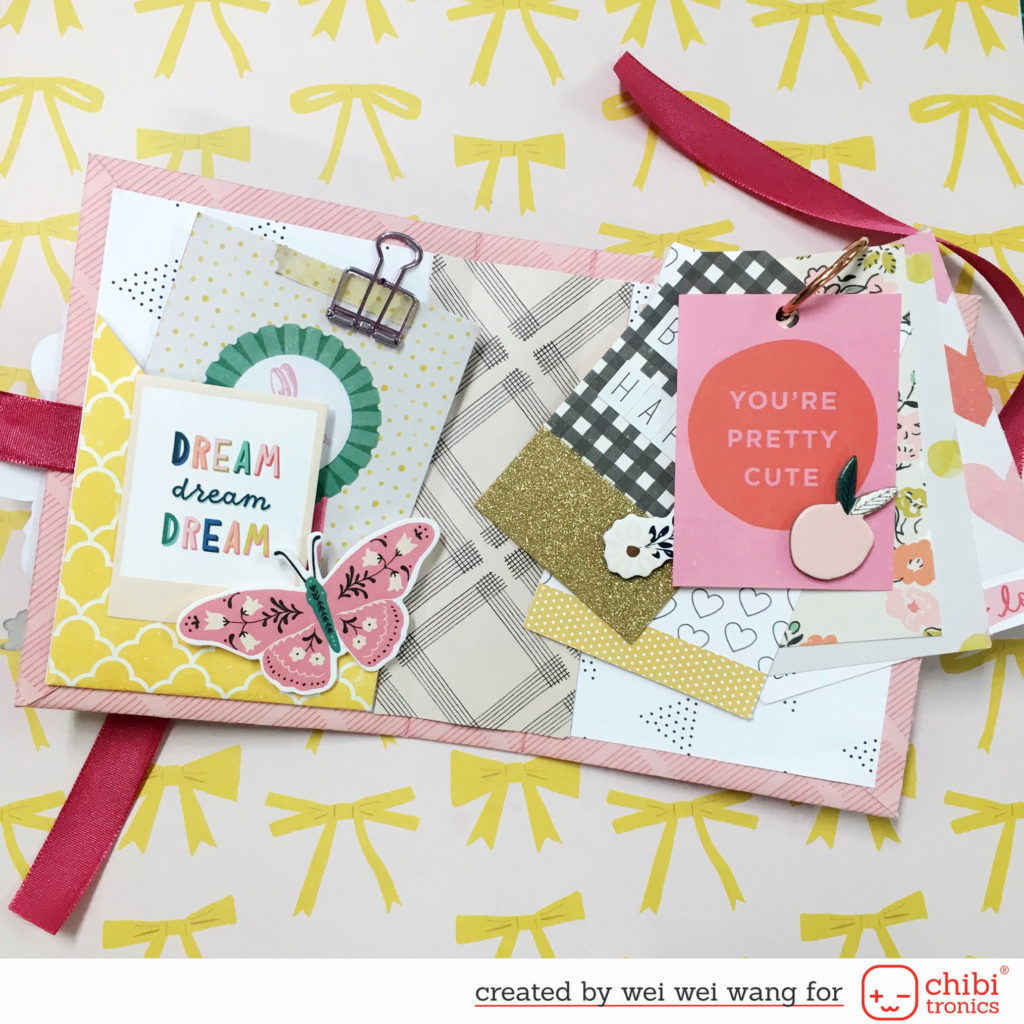 Here is the inside of my mini album.
That is all from my side today. I hope you were inspired and give Chibitronics products a try! Have a great day.
Thank you