Joining Fern and friends from Love to Code are our shiny new Kids Crew and their awesome Teachers. To celebrate our new characters we want you to help us write their stories. Head over to our Circuit Story Challenge lesson plan to get to know more about the Kids Crew and their teachers and join the challenge!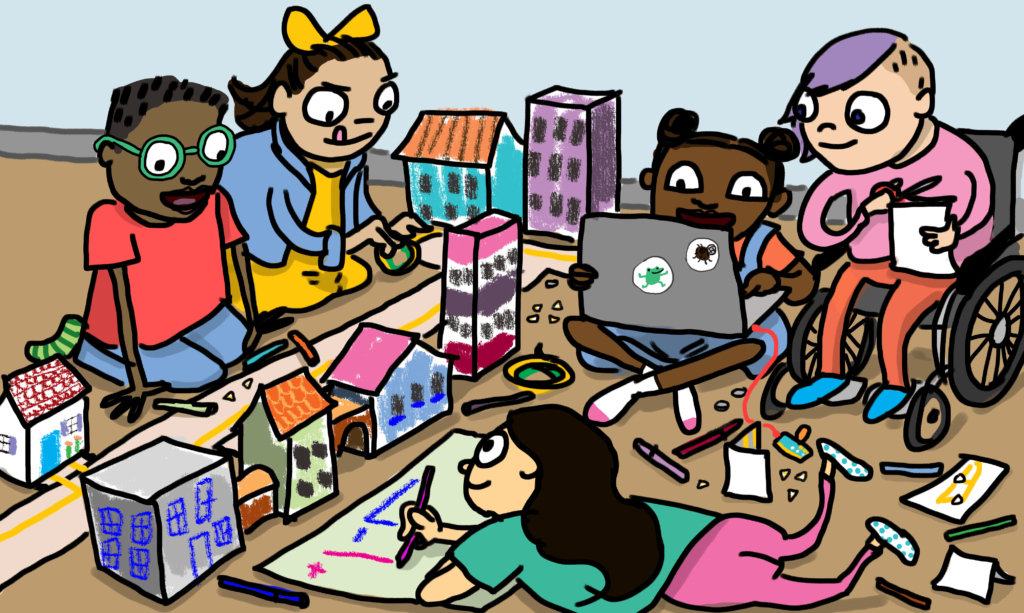 Our Kids Crew Story
In summer of 2020 the tragic deaths of George Floyd and Breonna Taylor shook us. The Black Lives Matter protests that followed made us reflect on ourselves as individuals and on Chibitronics as a company. We thought "what can we do to help in a meaningful way?"
We thought about the kids, classes, and educators we've had the privilege to work with, who come from many different backgrounds and corners of the globe, and realized the breadth of that important diversity wasn't visible enough in our work.
We thought about how identity is interwoven with learning, about the power of storytelling, and about the importance of representation in the stories children hear about future possibilities. Thus the idea for our new Kids Crew (and their teacher mentors!) was born.
We reached out to our illustrator friend K-Fai Steele who previously made our wonderful Love to Code characters. K-Fai is famous for creating amazing children's books that speak to equality, justice and being proud to be different. Now we're finally ready to introduce our new characters!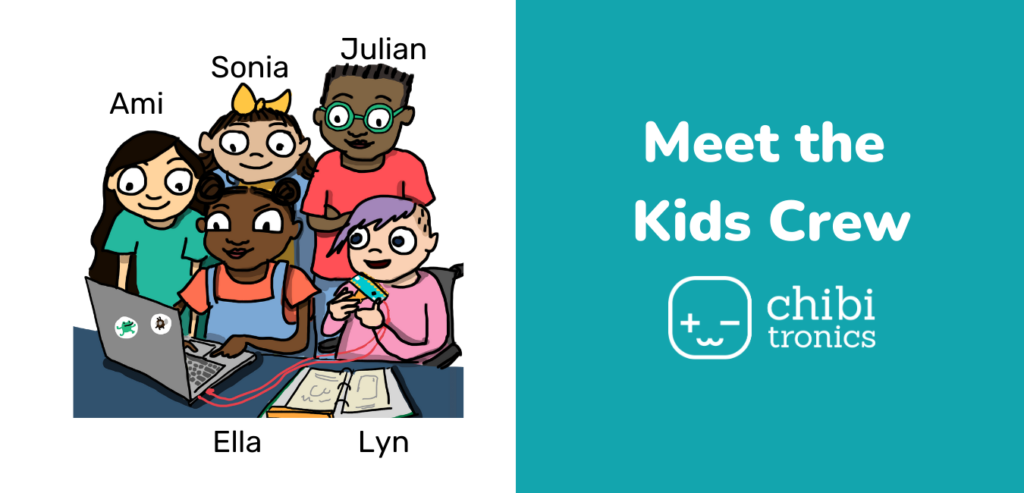 We hope that these new friends can make everyone, from all backgrounds and with all interests, feel welcome and empowered to imagine and create. 🙂
---
Introducing the Kids Crew!