Hello, crafty friends! It's Yukiko here from Prima Crafts.
It's still August, but it's never too fast to make something for Halloween & Christmas!

So today, I'm showing Hocus Pocus! Halloween Trick Card.
Last month, I posted Summer Fireworks Light-up Card using a magnetic reed switch.
Some people asked me how to use them.
So I decided to make a new design with the switch.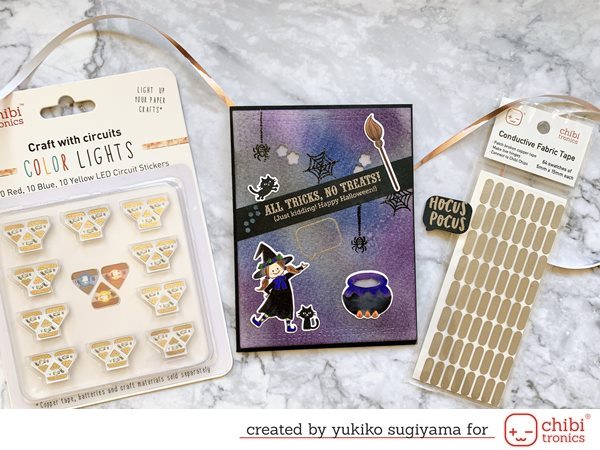 I used these cardstock and got ready for some parts colored by copics.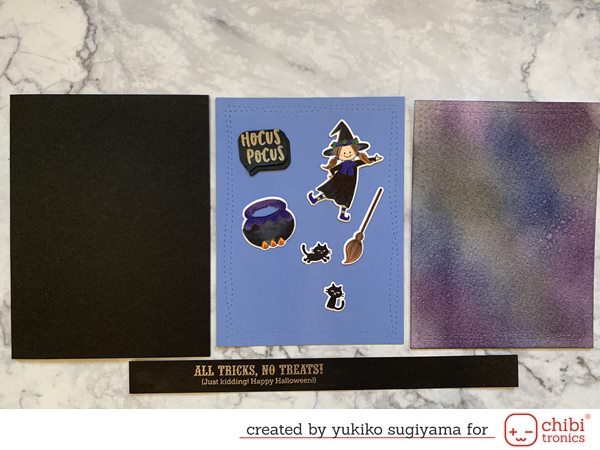 Then I made sure where I place those colored parts and marked on the purple cardstock.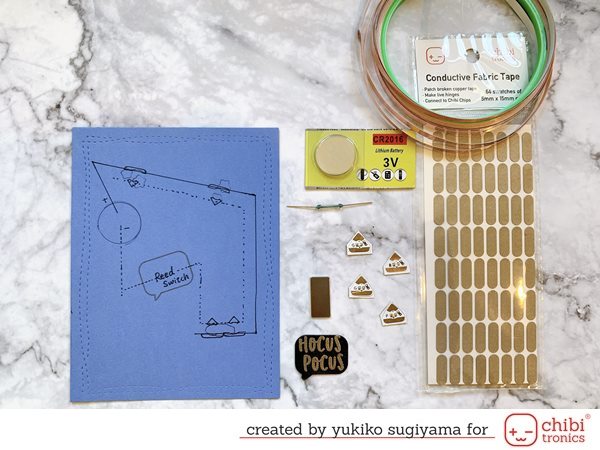 If you are not familiar with the circuits, please check out this above photo.
When you decide where you are going to put a magnetic reed switch,
circuit (copper tape) of the underneath the switch parts should not be connected.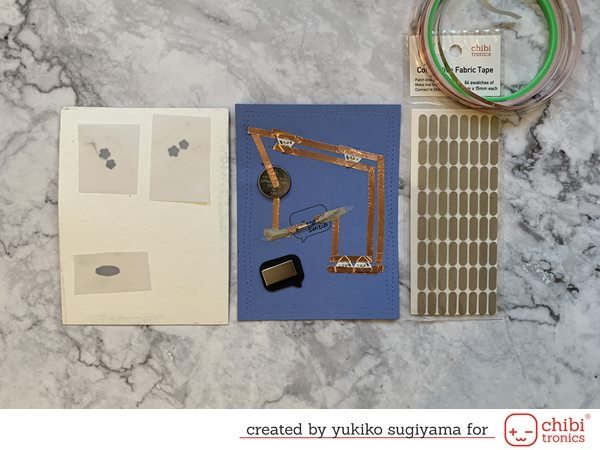 Put a magnetic reed switch on the gap of the circuit and stick together with conductive fabric tape.
I put small piece of coppert tape to those LED stickers to reinforce the circuit.
Also, you need to put magnet for the switch parts.
This time I put magnet to the speech balloon, "HOCUS POCUS"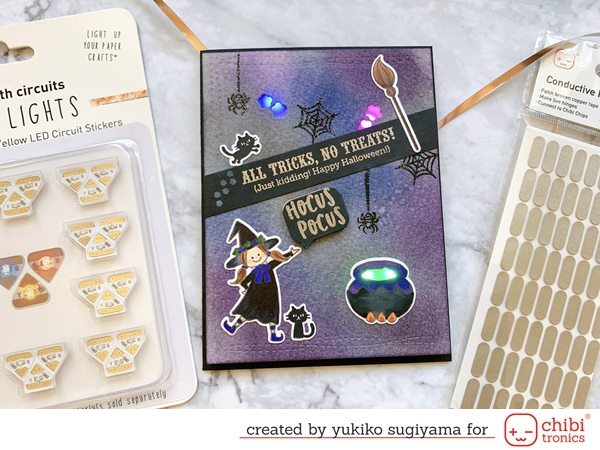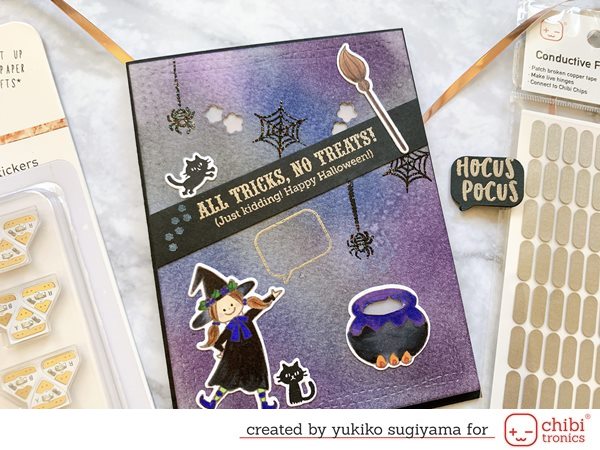 And stick them together!
When you put the speech balloon magnet, it will light up!

I hope you enjoyed this HOCUS POCUS card!
Thank you for reading!!

Stamps & Dies I used;
Waffle Flower Hocus Pocus Combo
Mama Elephant Bootastic (I used sentiment, but not available in store…Sorry!)
Heffy Doodle Whatcha Saying (speech balloon)

Materials from Chibitronics
Copper Tape
Conductive Fabric Tape Patches
(There is new Chibitronics Product also you can use, Conductive Fabric Tape)
LED Sticker Light Sampler Mega Pack

Reed switch is from Amazon or you can get from electric parts store.

Hocus Pocus! Halloween Trick Card