Hi, Crafty Friends! This is Yukiko here from Prima Crafts.
Are you busy with Holiday Shopping? Or maybe making cards?
I really love this time of the year!

Today, I'm showing Holiday Shopping Card with Twinkle Effect Sticker.
I was inspired by the Holiday Department Store like Macy's!
The Switch is a push-type but a little different for making circuits.

This is what I prepared.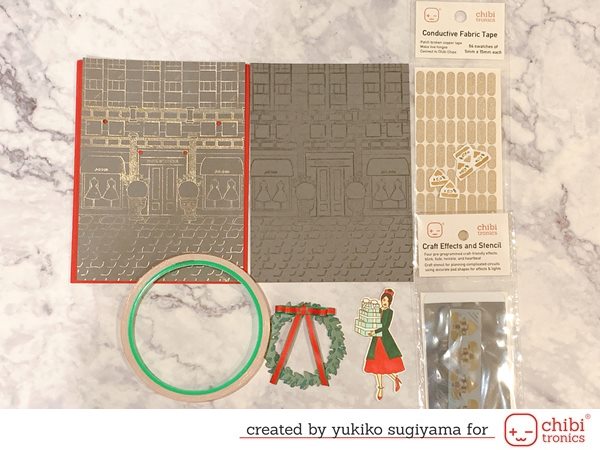 This is how I made the circuit.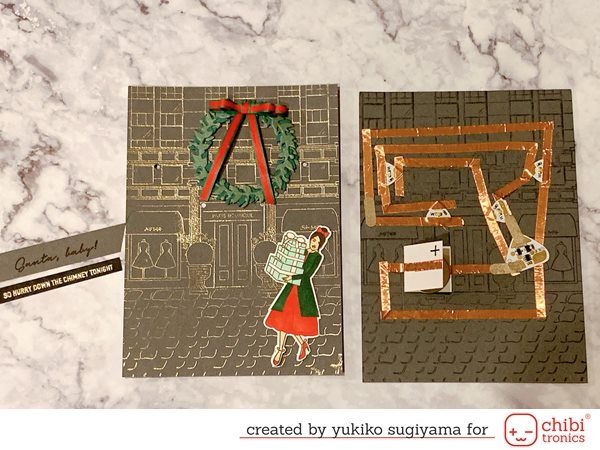 When you decide to use the Effect Sticker, then there will be like from positive, negative and the middle.
So I needed to think well before making the circuit.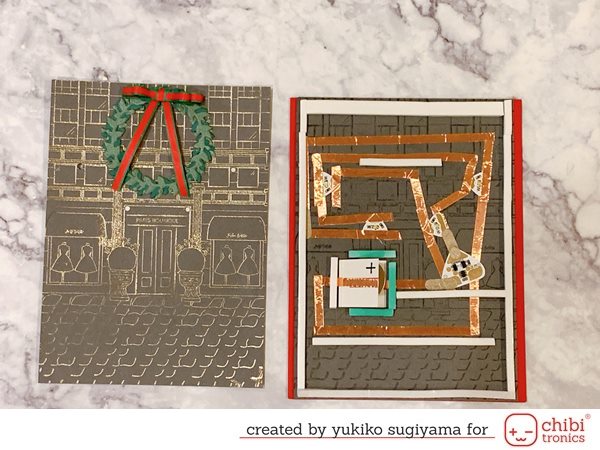 Once you are done with the circuit, make sure to reinforce the sticker LED place covering with another small piece of conductive tape.
Then use the foam tape to cover all and make sure the depth was enough for the push switch.

This is the finished one!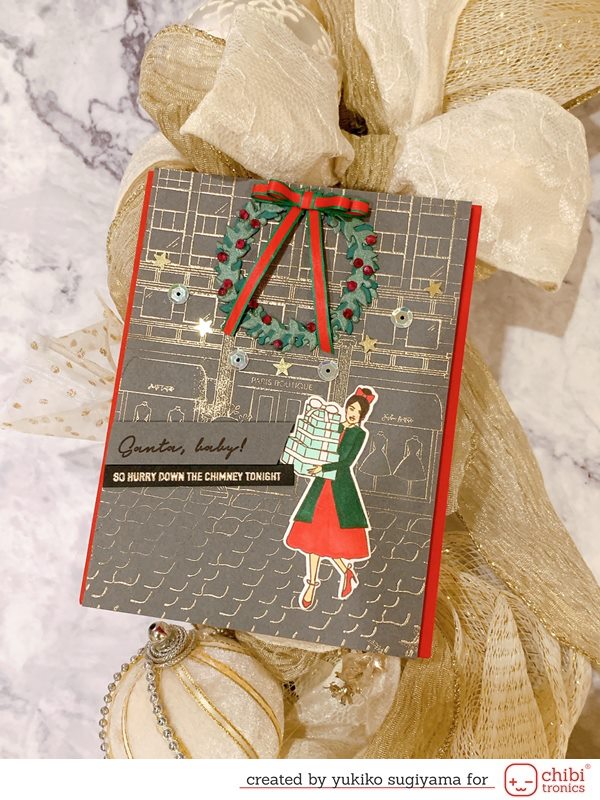 I put sequins to the lights, then I felt the lights were brighter.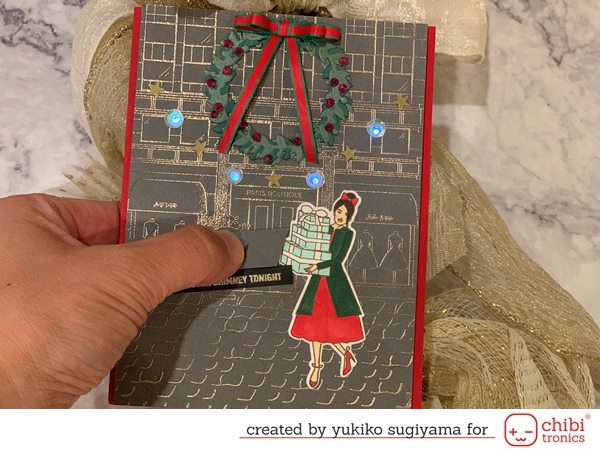 Thank you for reading!
Have a wonderful holiday season!



Stamps and dies I used;
The Ton Stamps
City Girls Winter Edition
Dept. Store Cling Stmap
Concord and 9th
Joyful Noel (not available in the store anymore…)

Materials I used from Chibitronis
Copper Tape
Conductive Fabric Patch
White LED Stickers
Circuit Sticker Effect Addon