Hi friends – Bri Firth here!  Today I am sharing a pull-tab light up card perfect for a super helper! This interactive card features Sticker Lights, Copper Tape, and Conductive Fabric Patches from Chibitronics. This card also features the Super Team Set by Scrappy Boy Stamps. For more details on this heroic light up creation keep reading below!
First, I used my Copic markers to color the super hero from the Super Team set. The colors I used are listed at the end of this post. To create the coordinating background I used the Squeezed Lemonade, Twisted Citron, Lucky Clover, and Black Soot Distress Oxide inks with the Halftone Dots Stencil. I created the city overlay with the City Scene Embossing Folder and black cardstock. Then, I distressed the skyline with Pumice Stone Distress Oxide ink.
In the photo below, you can see the pull-tab light up mechanism in action. I used the Pull and Slide Die Set to create the pull-tab mechanism. When the super hero flies over the city his ring lights up.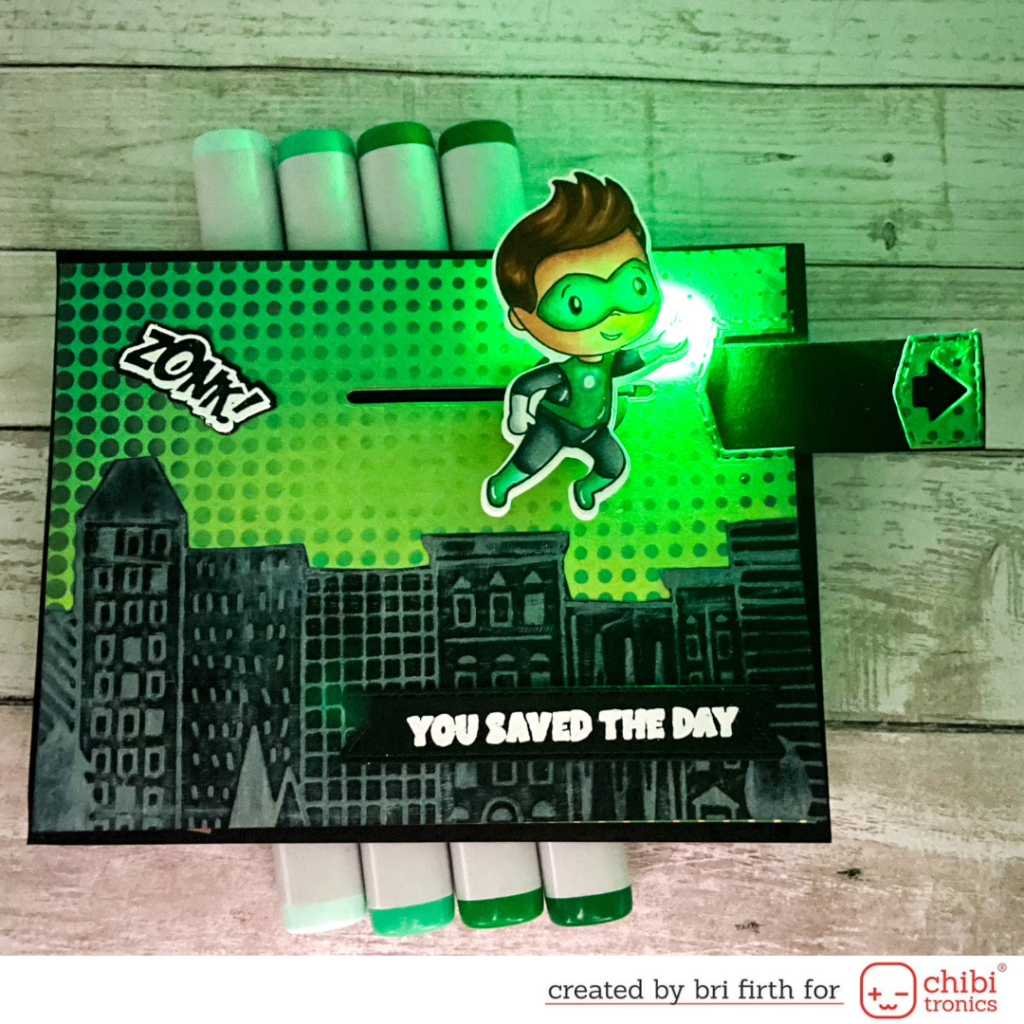 The image below displays the pull-tab circuit I created with the Green Sticker Light, Copper Tape and Conductive Fabric Patch.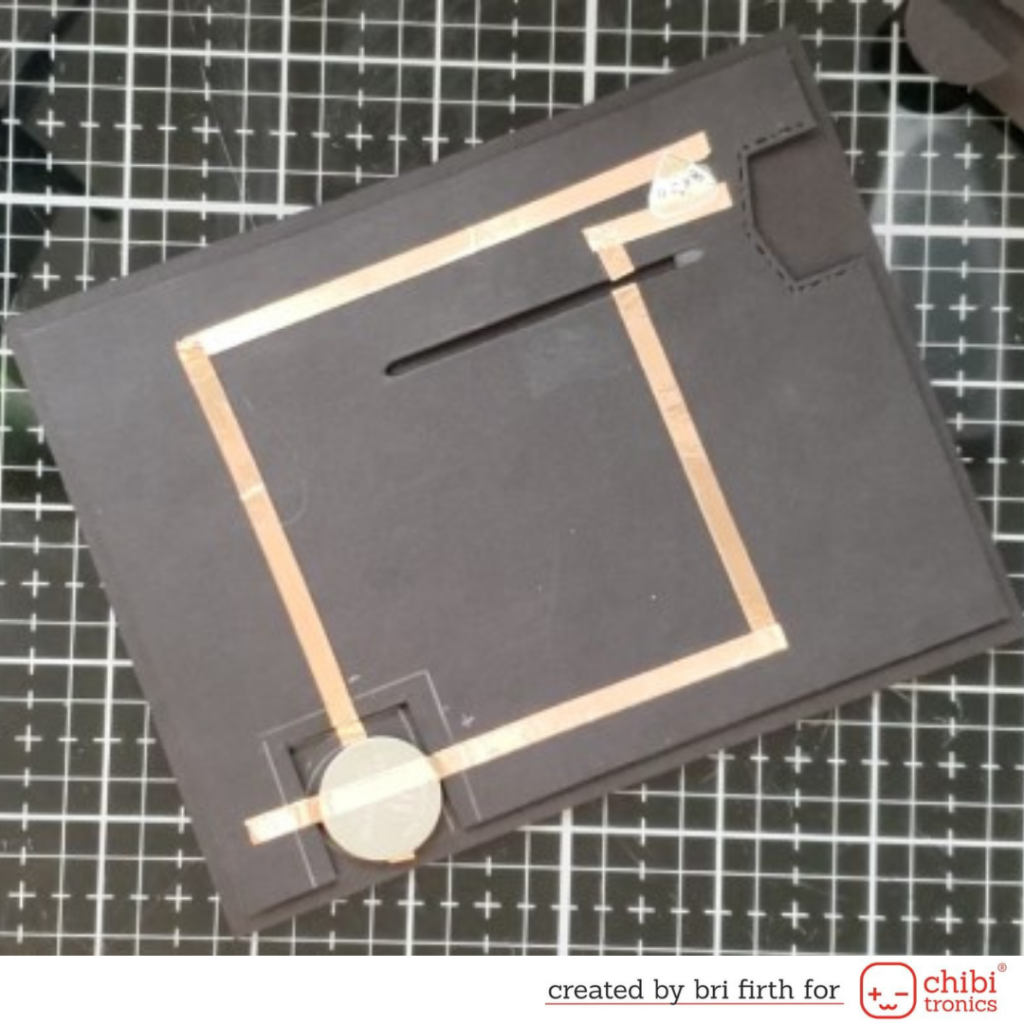 Check out the video below for step by step instruction on how I created the pull-tab light up mechanism:
Hope this heroic creation inspires you today!
-Bri
Bri Firth Creates
Copic Coloring
Skin: E04, E11, E21, E00, E000, E0000
Hair: E59, E57, E55, E5, E3, E51
White Shadow: C3, C1
Black: C8, C6, C4, C2
Green: G09, G05, G02, G00, G000
Supplies
Sampler MegaPack Sticker Lights
Copper Tape
Conductive Fabric Patches
Super Team Stamp & Outline Dies
Halftone Dot Background Stencil
City Scene Embossing Folder
Sentiment Strip Dies
Pull and Slide Die Set
Super Pull-Tab Light Up Card