Hi friends, it's Wei Wei here! Today I am sharing you how to make a fun interactive reveal wheel and light up card featuring LEDs and Copper Tape from Chibitronics.
For more details on this light up creation keep reading below!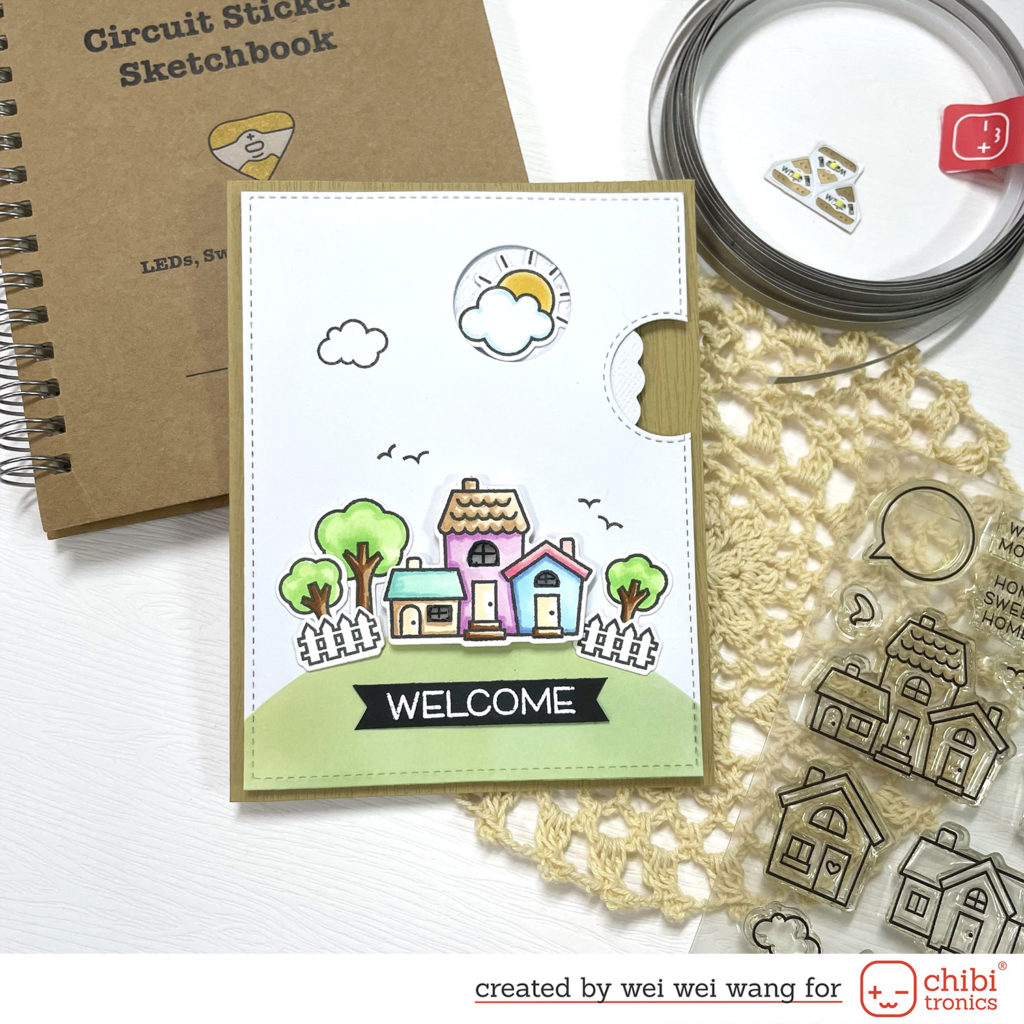 Here's my supplies: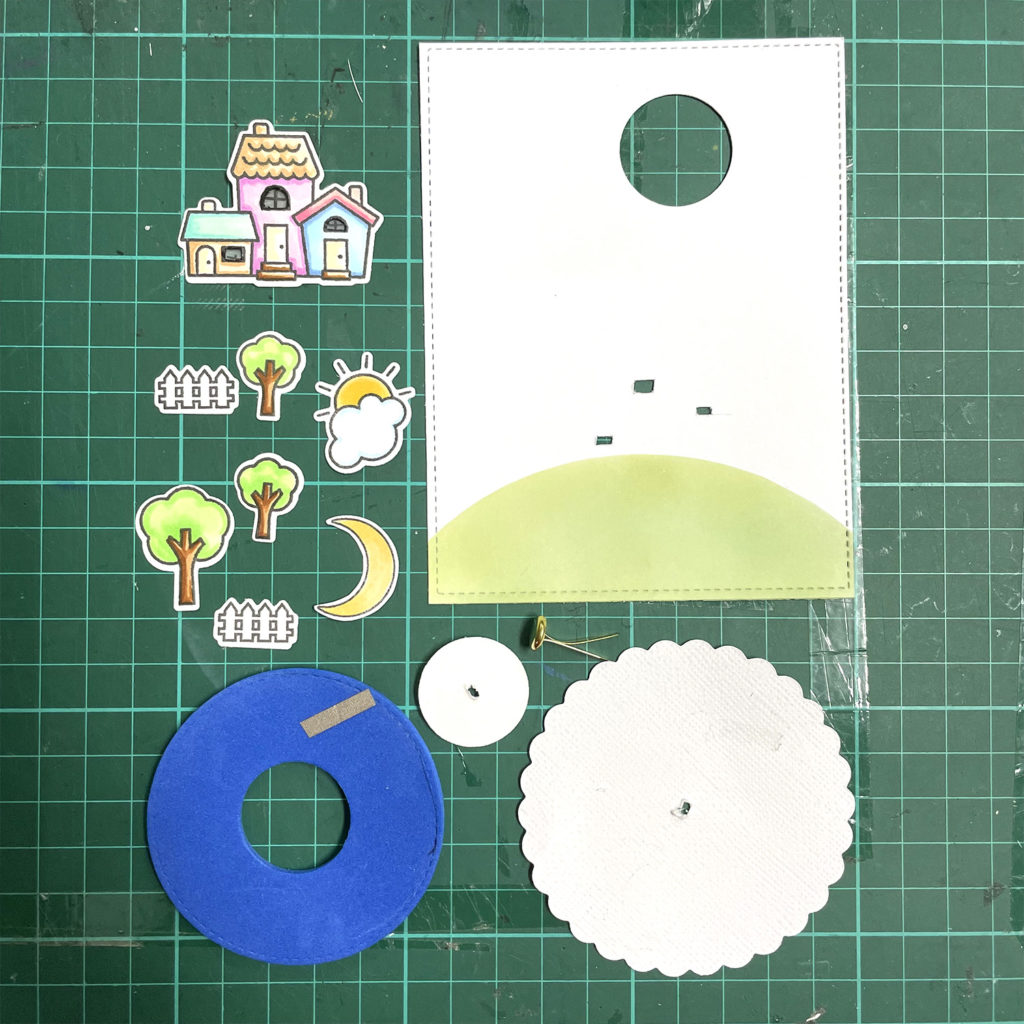 First, I stamped the cute images with Lawn Fawn happy village stamp, colored with Copic markers, and cut out with Coordinating Lawn Cuts. I also prepared a panel with one cut out window and three holes. The wheel mechanism consist of one wheel, one small circle and mini brad. The blue circle is 3D foam.
The image below display the circuit template after adding the Chibitronics Copper Tape , Conductive Fabric Tape and white LEDs.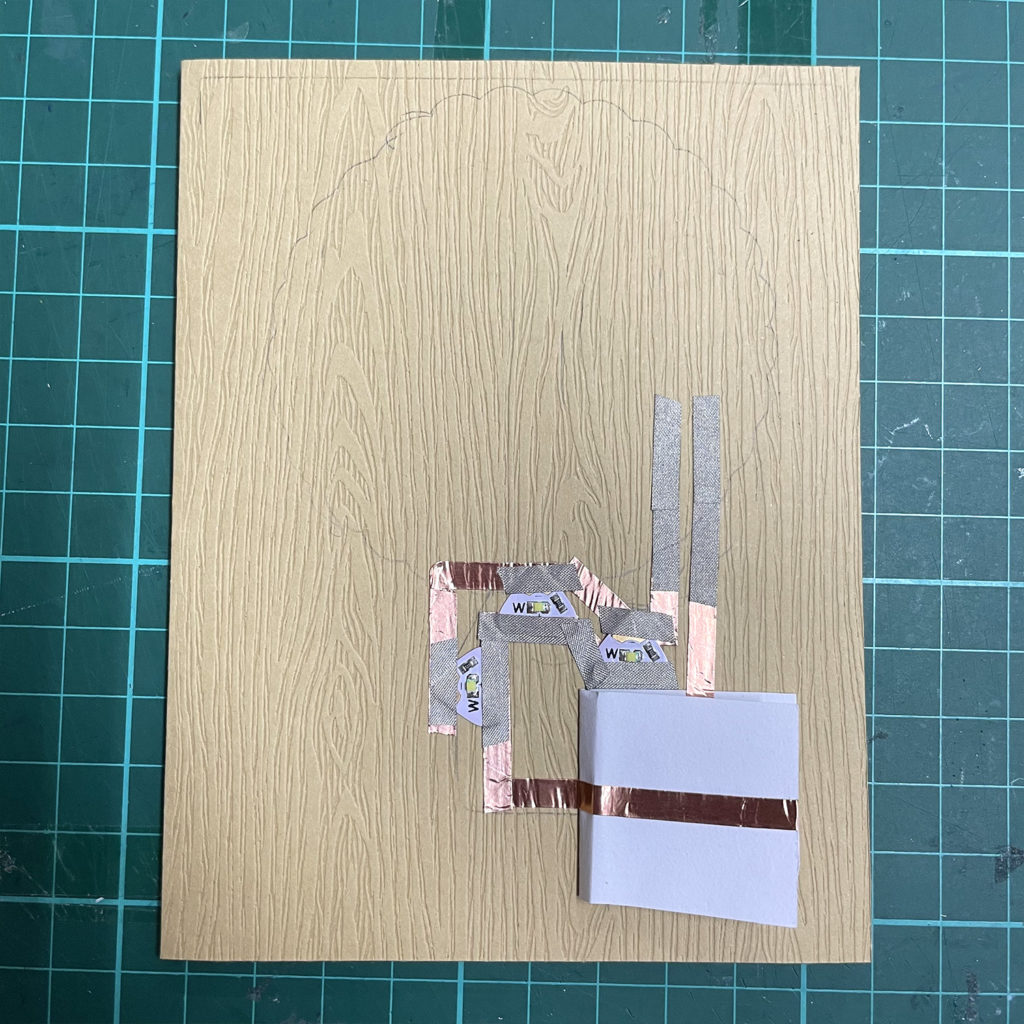 For the light up mechanism, I used a mini brad to combine the wheel and small circle together. I also adhered a circle 3D foam with Conductive Fabric Tape under the wheel. Then, I adhered the small circle to the circuit with 3D foam tapes. So when spin the wheel, the Conductive Fabric Tape under the wheel can connect the gap of the circuit and make LEDs light up!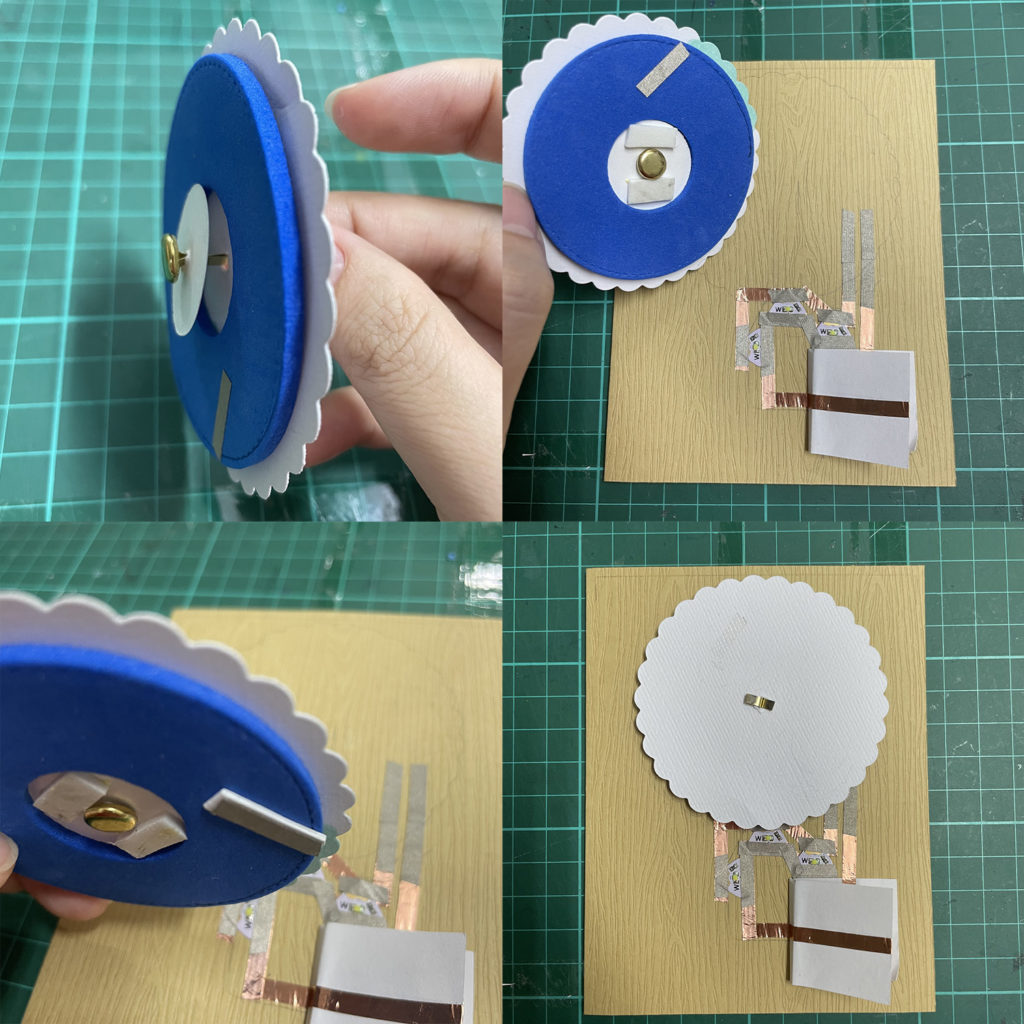 Next, I added the moon and sun images to the wheel.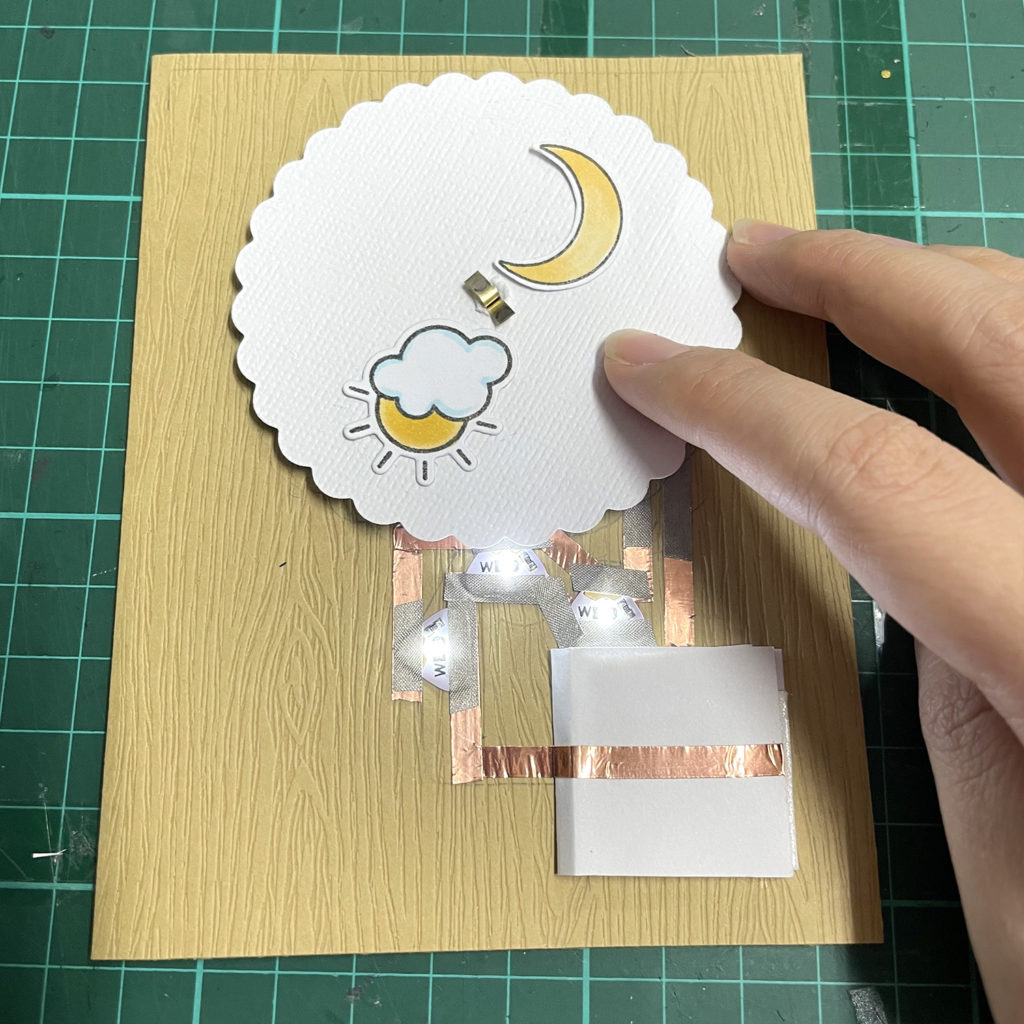 Spin the wheel to reveal sun and moon through the window, and when the moon show up, make the house light up!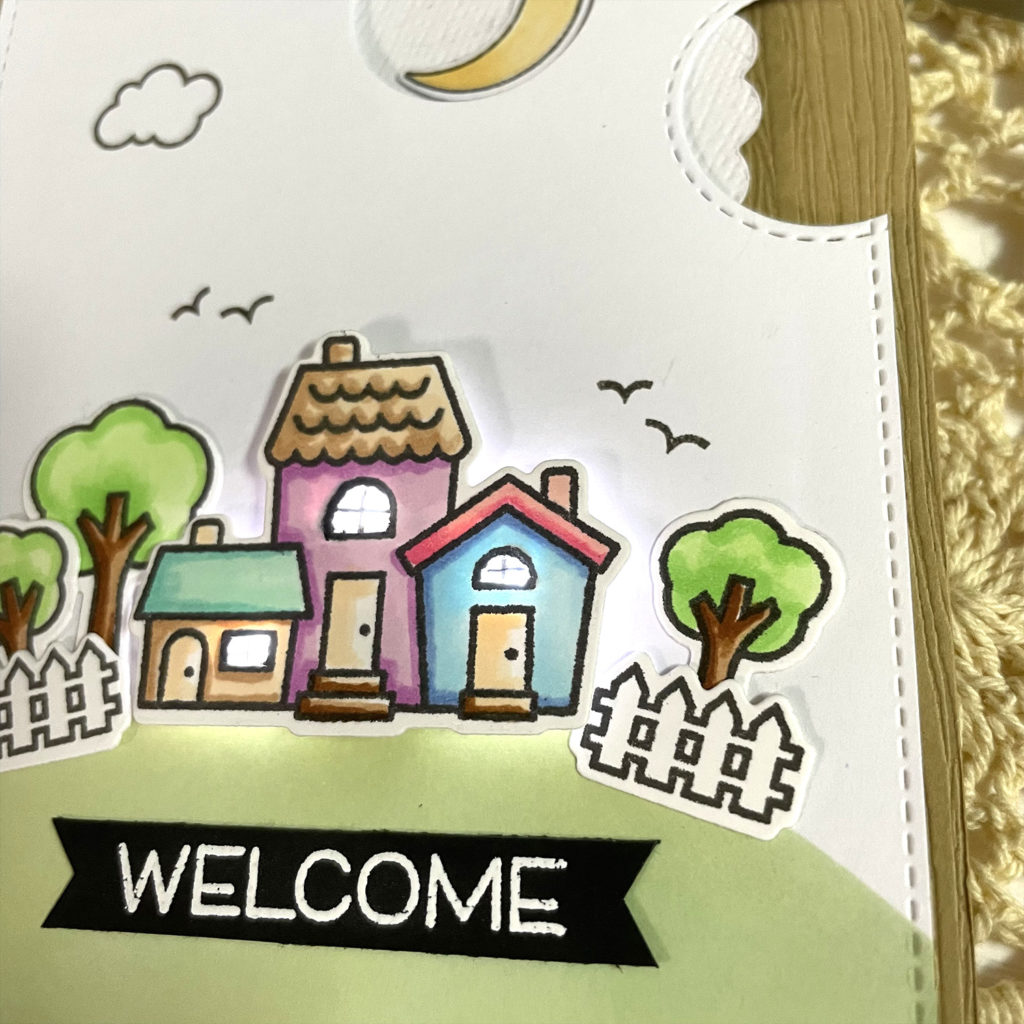 That's all from my side today. Thank you. Have a wonderful day!
Interactive Reveal Wheel And Light Up Card