In my newest tutorial, Rainbow Pop Up Card, we'll be exploring a couple of eye-popping paper circuit techniques that are as good as gold!
In addition to showing you how to create an interactive rainbow card that pops up and lights up when it's opened, you'll learn about an innovative sliding switch mechanism that may be applied in a variety of clever ways. The sliding switch technique, designed and constantly improved upon by members of the Chibitronics Design Team, is one that belongs in the toolbox of every paper circuit crafter, educator, and maker!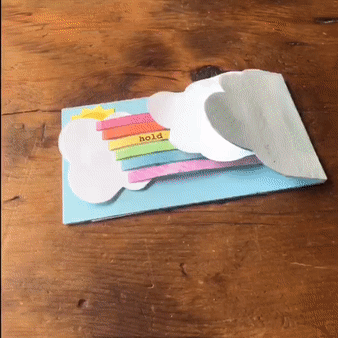 In addition to detailed directions and photos, the Rainbow Pop Up Card tutorial also features a complete video demonstration, custom cut files that may be uploaded to a home fabrication machine, and other support materials.
NEW TUTORIAL: Pop Up Rainbow Card With a Sliding Switch