Hi everyone!! It's Wei Wei here with this interactive card showcasing Chibitronics LED and Heffy Doodle Hootiful Clear Stamp Set.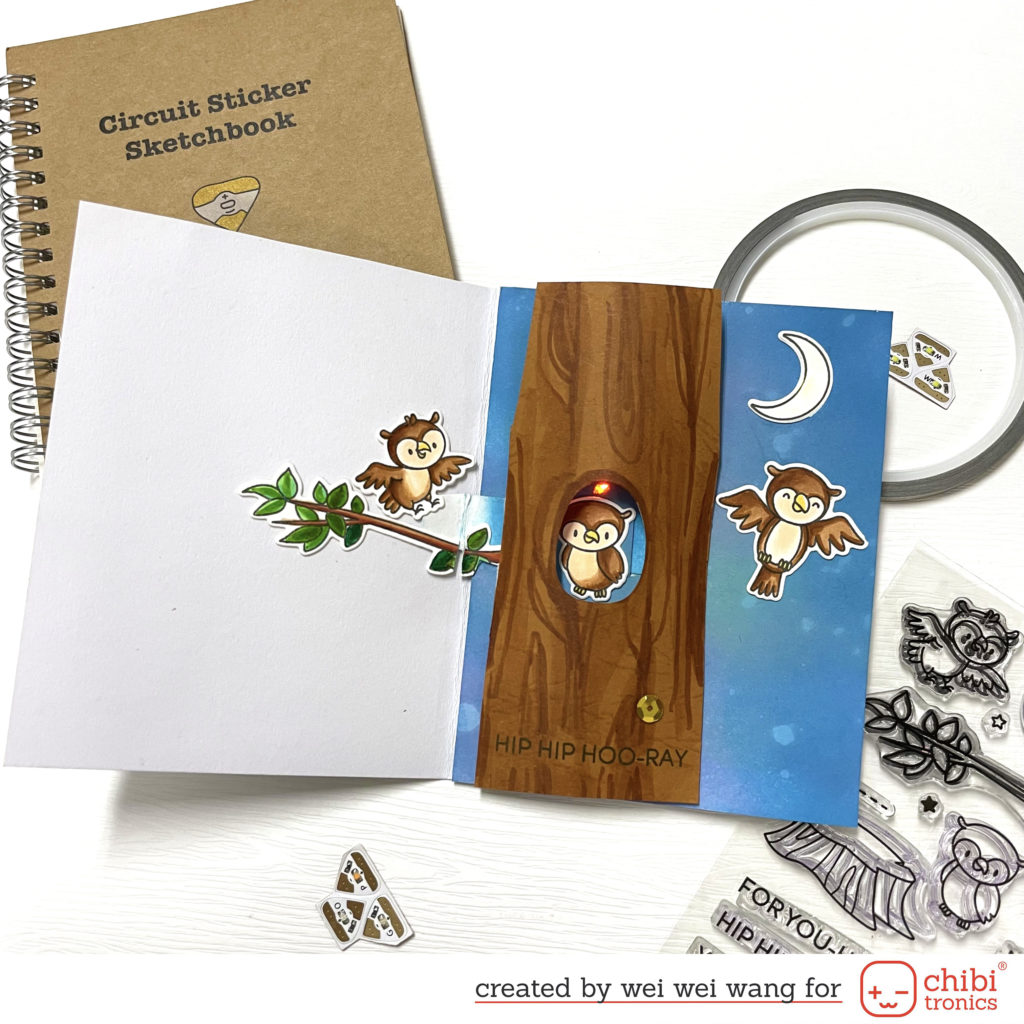 I started off creating the "interactive tree". The supplies I used as the picture shown below. I prepared a sheet of paper and cut two slites and punched two holes.
The "bowing piece" was the main mechanism in this card. I attached a piece of conductive fabric tape onto the pull strip of the "bowing piece". The pull strip was effective to pulling up the "bowing piece" and most importantly, completing the circuit to turn on the LEDs.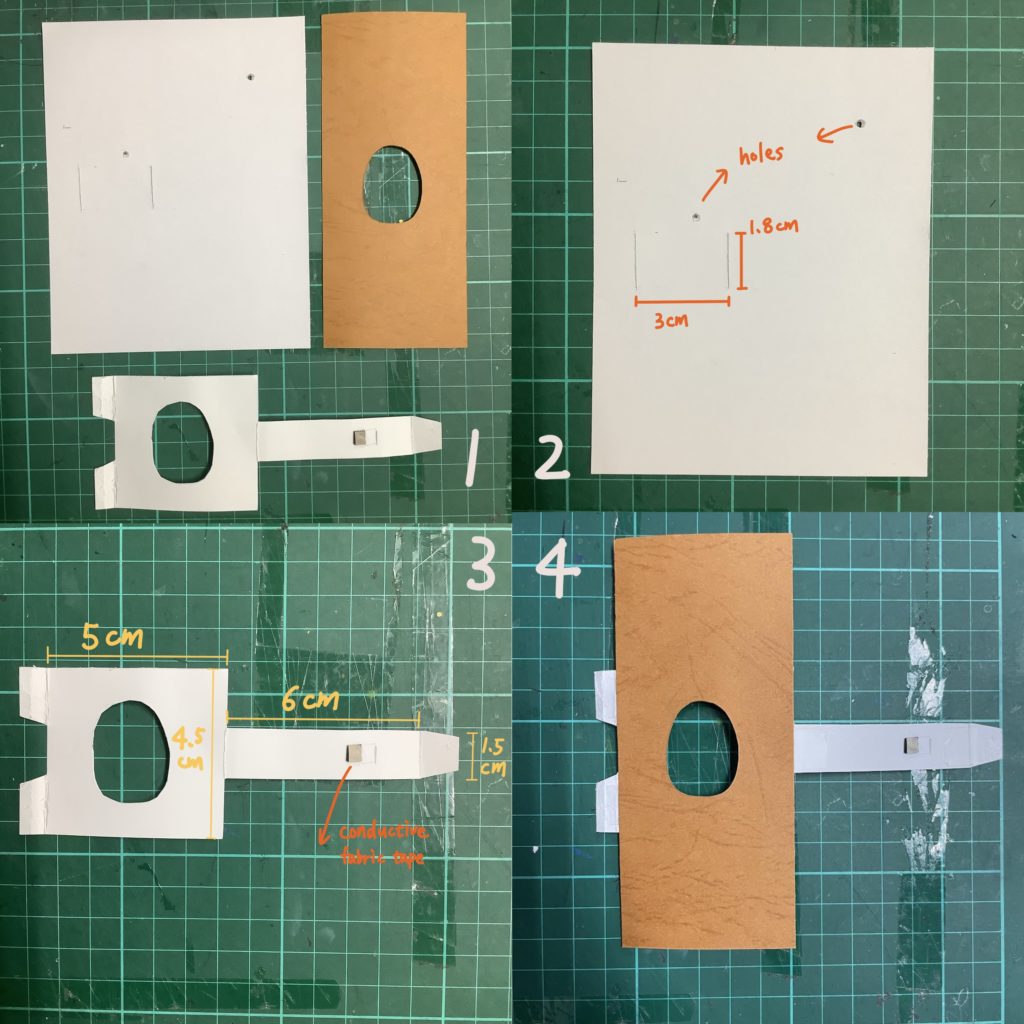 Then, I glued the "trunk" to the top of the "bowing piece" and folded over the pull strip so that the pull strip was underneath and protruded the "bowing piece".
Next, I threaded the pull strip through two slites and I also adhered two feet to the background.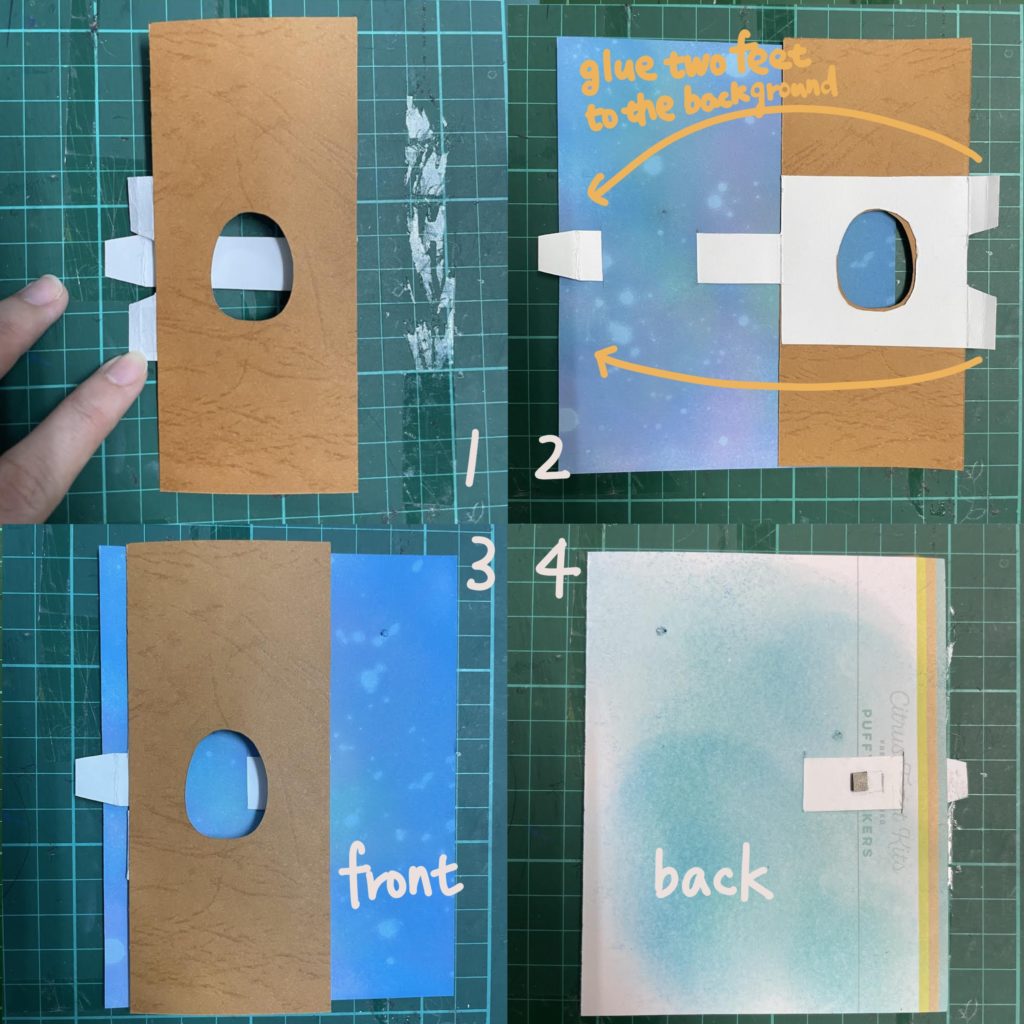 I applied glue on the foot of the pull strip, then close the card. The foot of the pull strip will stick to the card base.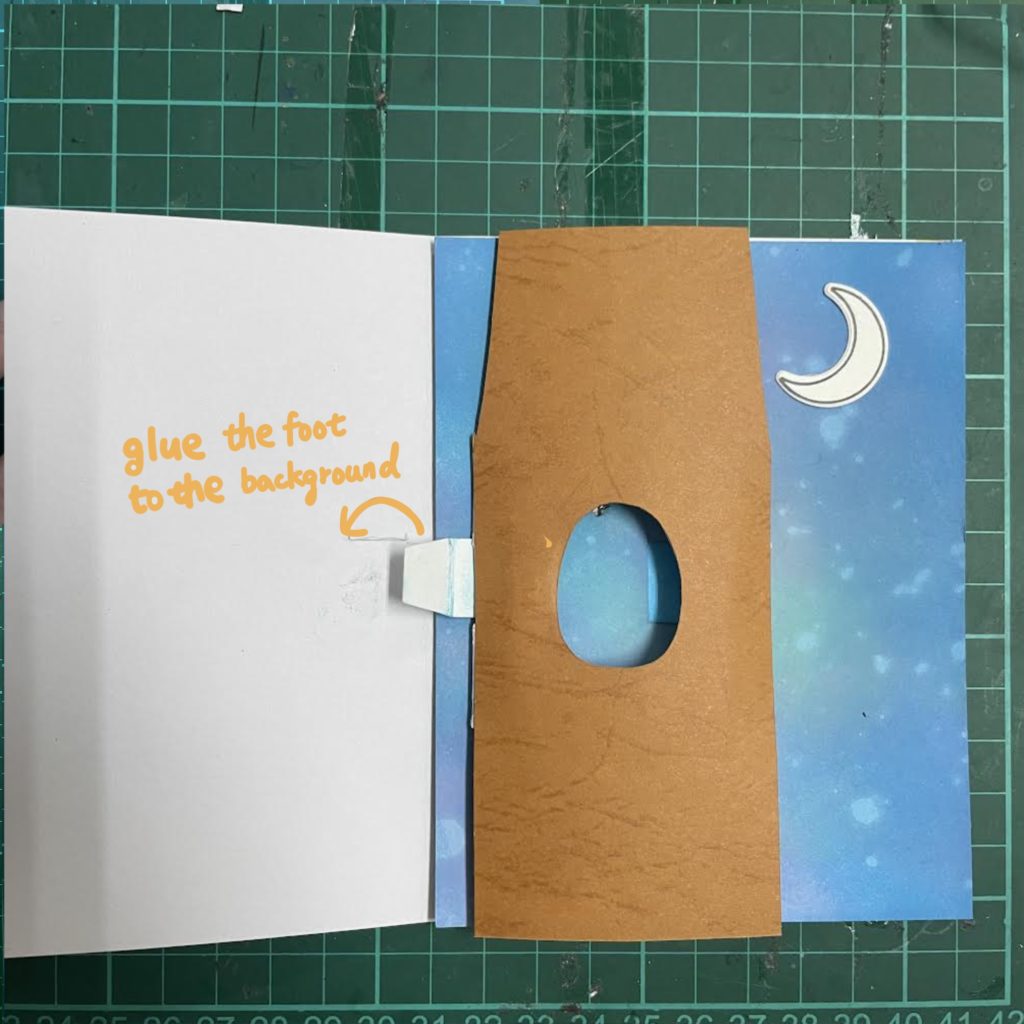 Here was my circuit template on the card: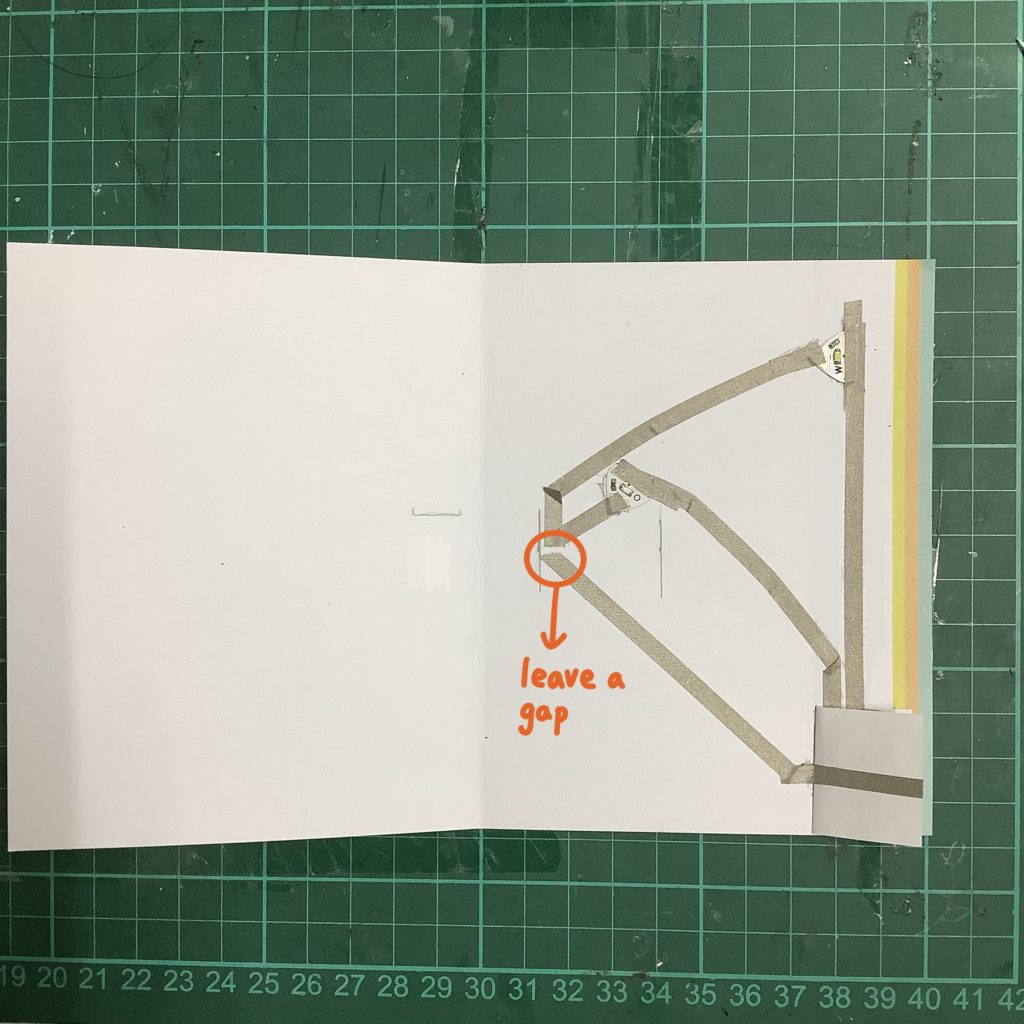 The circuit was created with orange and white Chibitronics LED Stickers and Conductive Fabric Tape. This circuit will be powered by a 2025 battery.
I left a gap in the circuit and the little square Conductive Fabric Tape attached behind the pull strip will complete the circuit.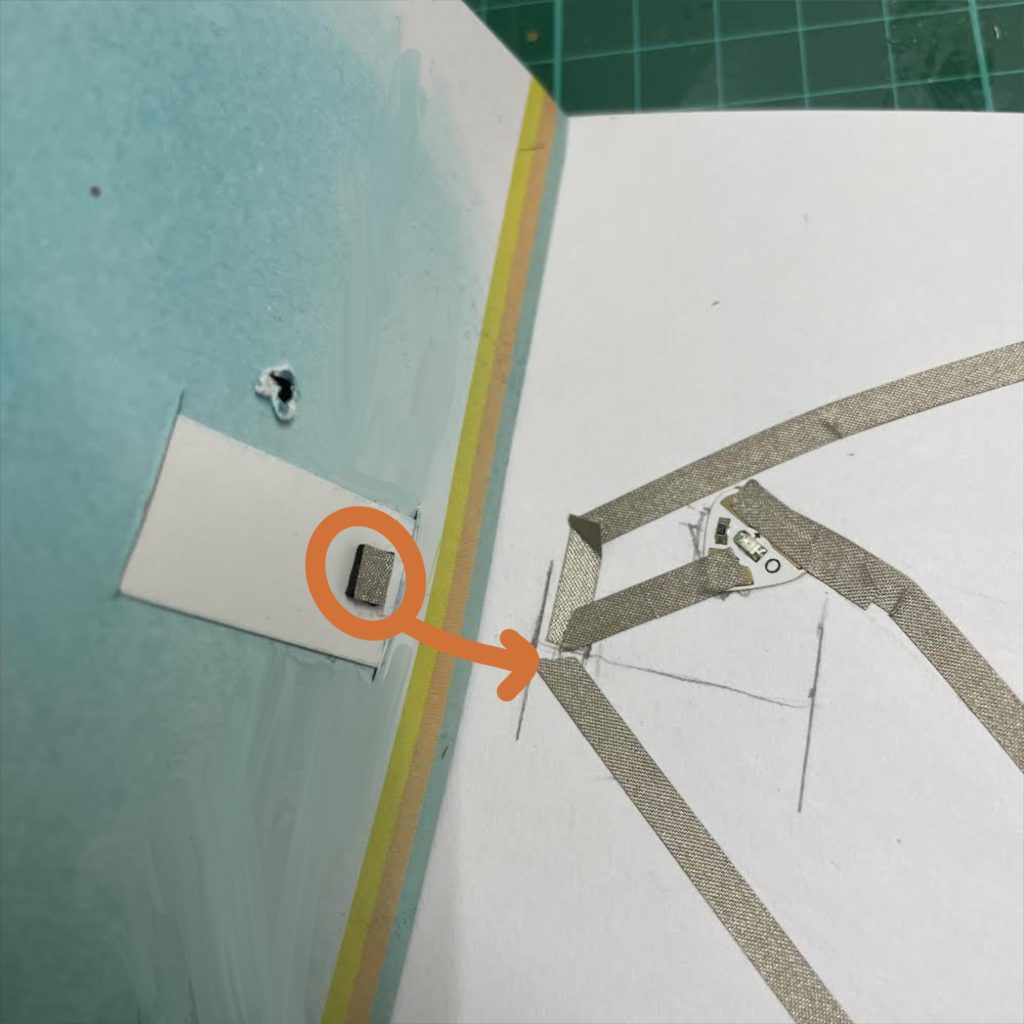 While opening the card, the pull strip attached to card automatically pull up the curved trunk and turn on the lights.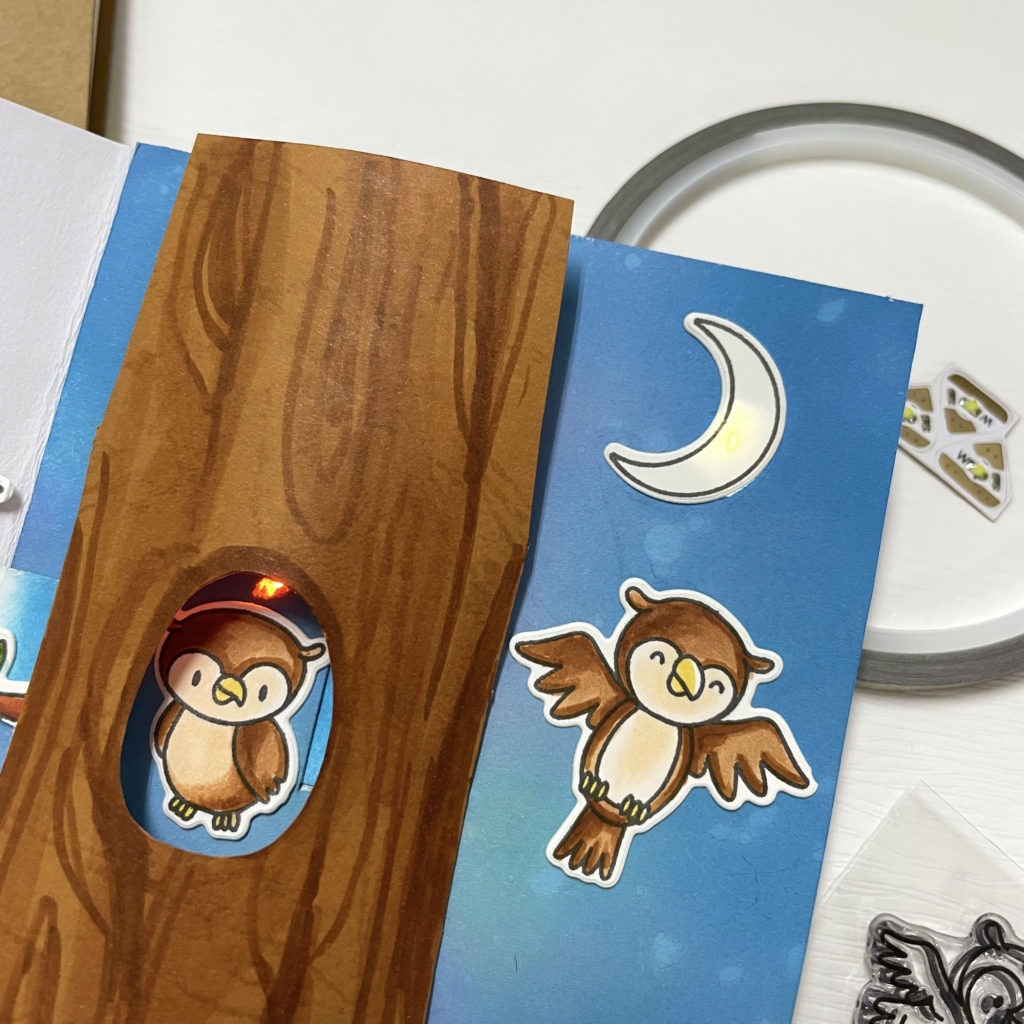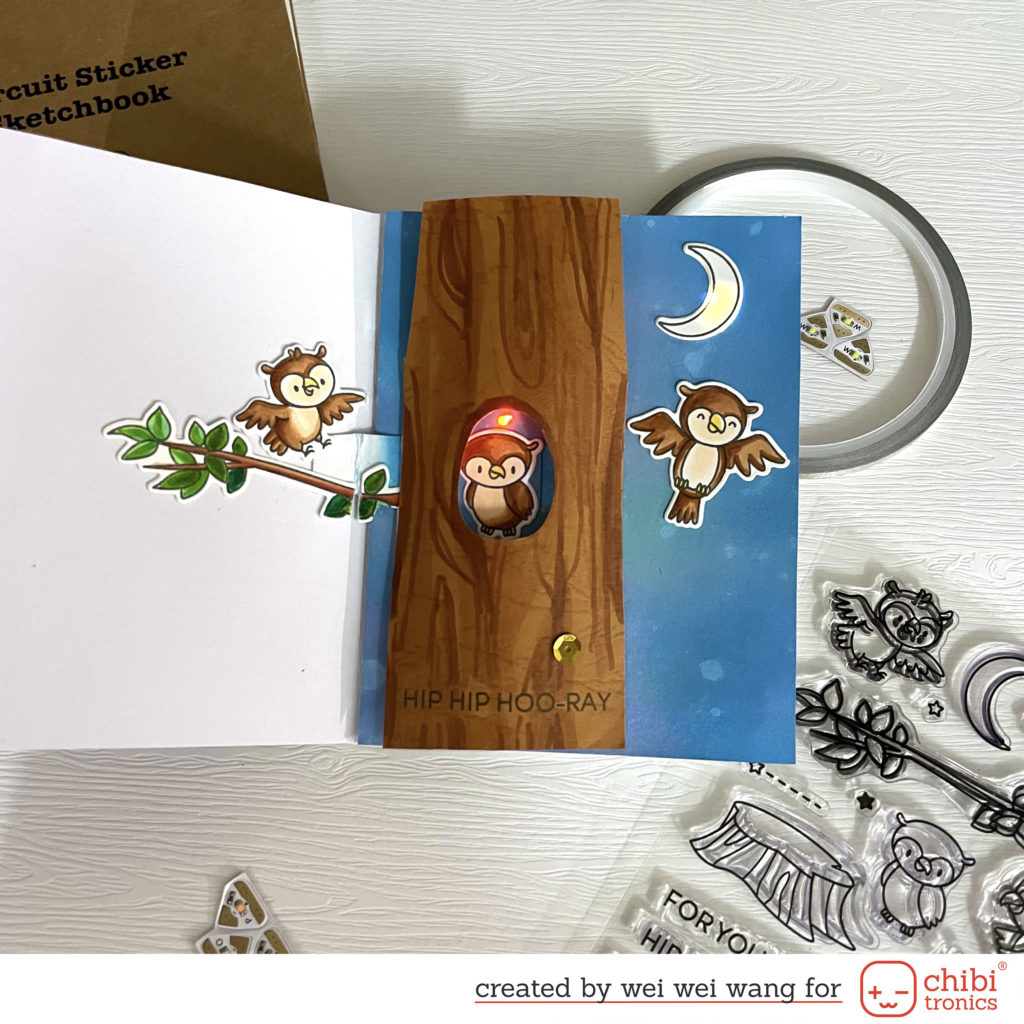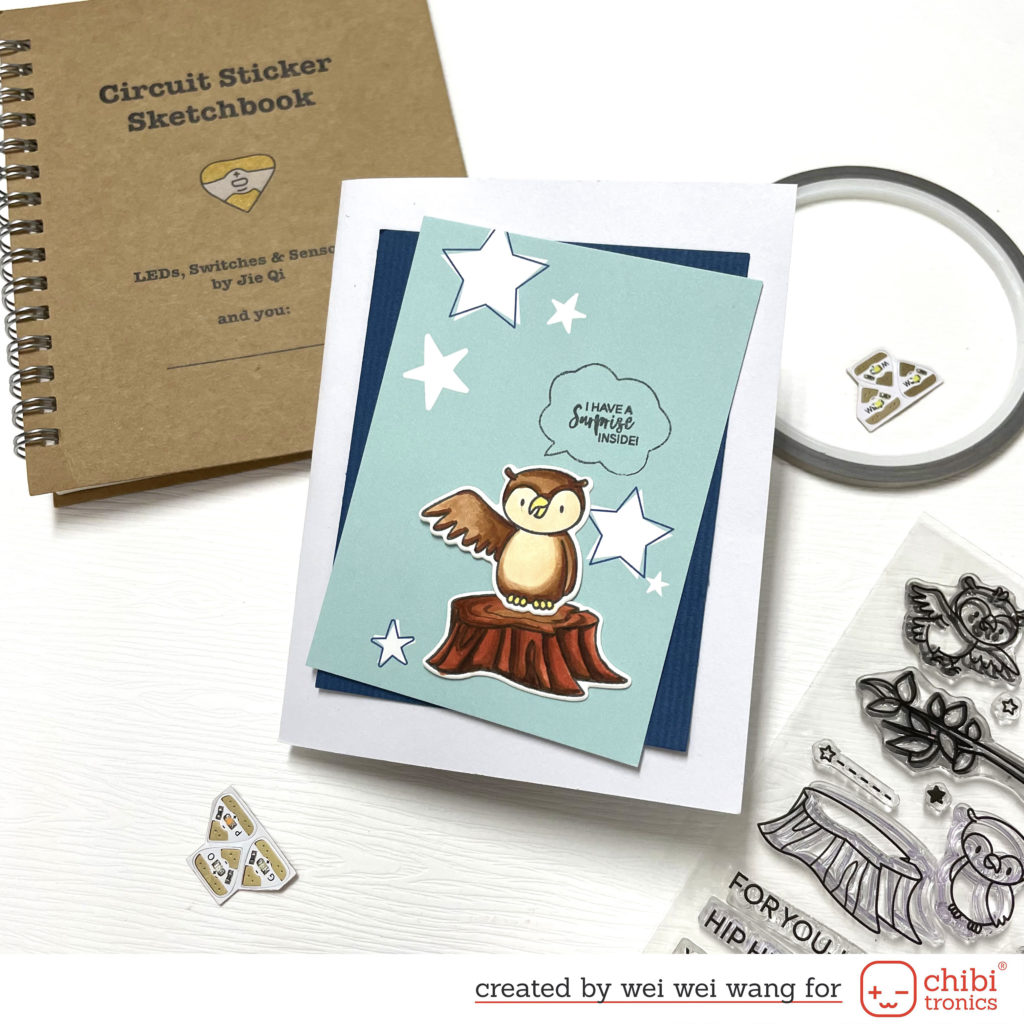 That is all from my side today. I hope you were inspired and give Chibitronics products a try!
Have a great day. Thank you!