Happy Monday all! Allison Cope here! Today I'm over on the Chibitronics YouTube channel. I'm sharing how I made this adorable group of snowmen and critters have pink heartbeats!
So I started by making my circuit base which included stamping and coloring my image up. I used the adorable stamp set from Sweet November Stamps and some fun Distress Oxide inks and Copic Markers.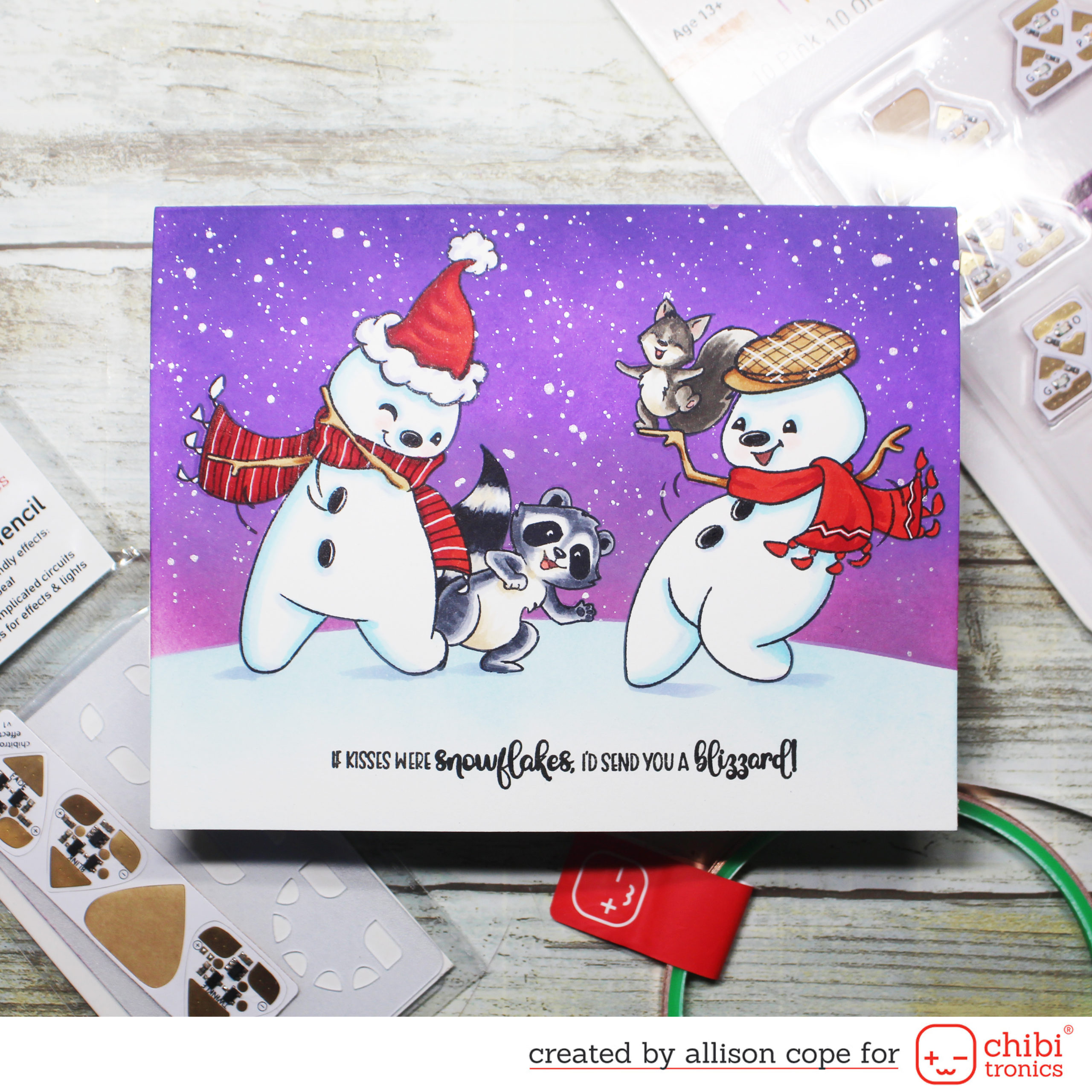 I always stamp my images in lighter ink on my circuit base. This allows me to more easily place my lights in their desired positions.
I used the stencil from the "Circuit Stickers and Effects Stencil" set and mapped where each of my LED Light Stickers and Craft Effect Stickers were going to go. Today I'm using Pink LED Light Stickers from the Tropical Lights Pack.They can also be found in the Lights Sampler Pack too!
I connected my battery to each side of the circuit and included my Craft Effects Sticker in the circuit too.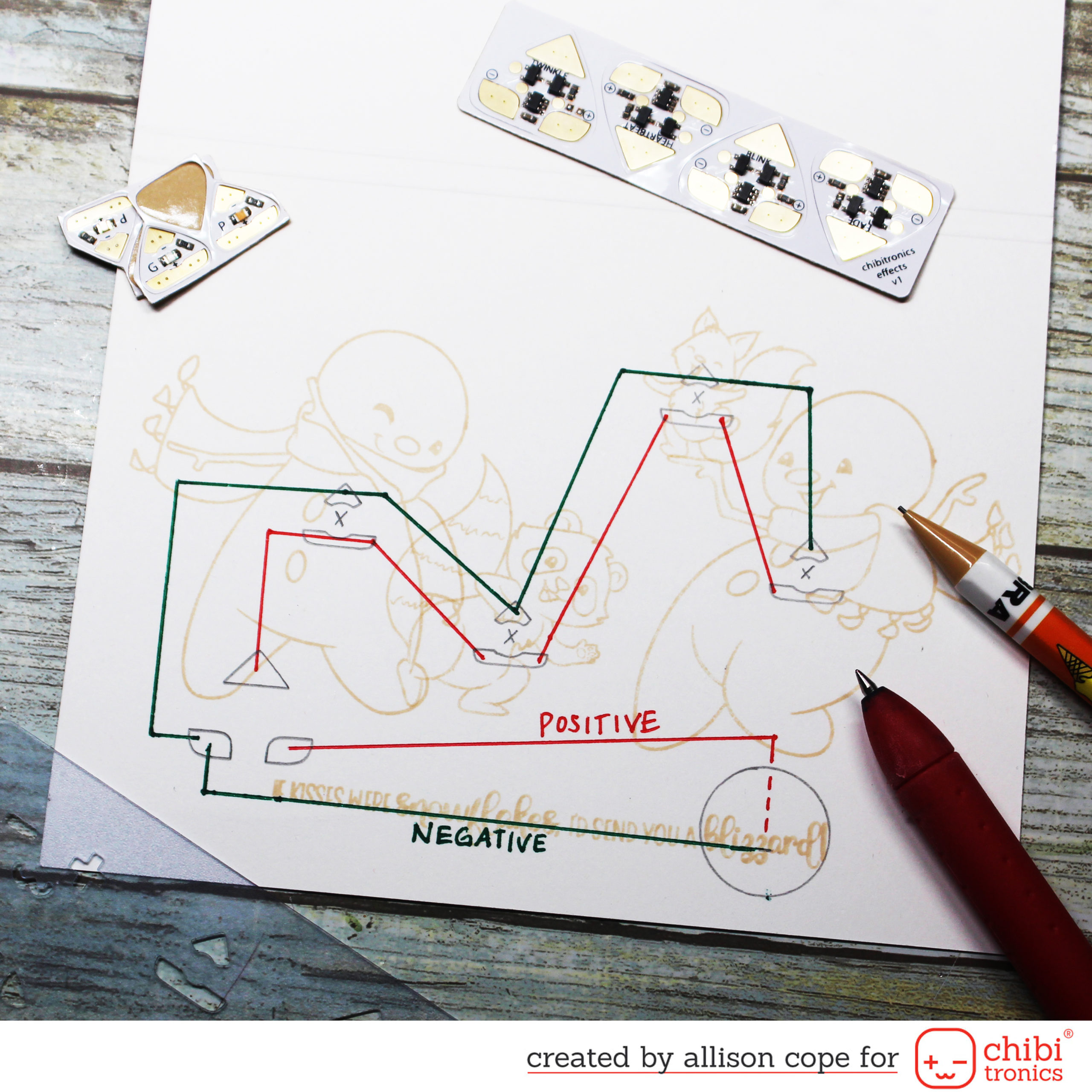 Next I added all of the Copper Tape to my circuit. You also have the option of using our Conductive Fabric Tape instead of the Copper Tape for a circuit. I started by creating the Negative side of the circuit first; allowing the Copper Tape to start underneath my battery. Then I built a little battery housing to hold my battery in place and allow me to start the Positive side of the circuit on top of my battery. In this case, I used a piece of acetate for the top of battery housing, wrapped the Copper Tape around that acetate and continued on with the rest of circuit.
Once the Copper Tape was laid down I added my Pink LED Light Stickers and my "Heartbeat" Craft Effect sticker to the complete the circuit.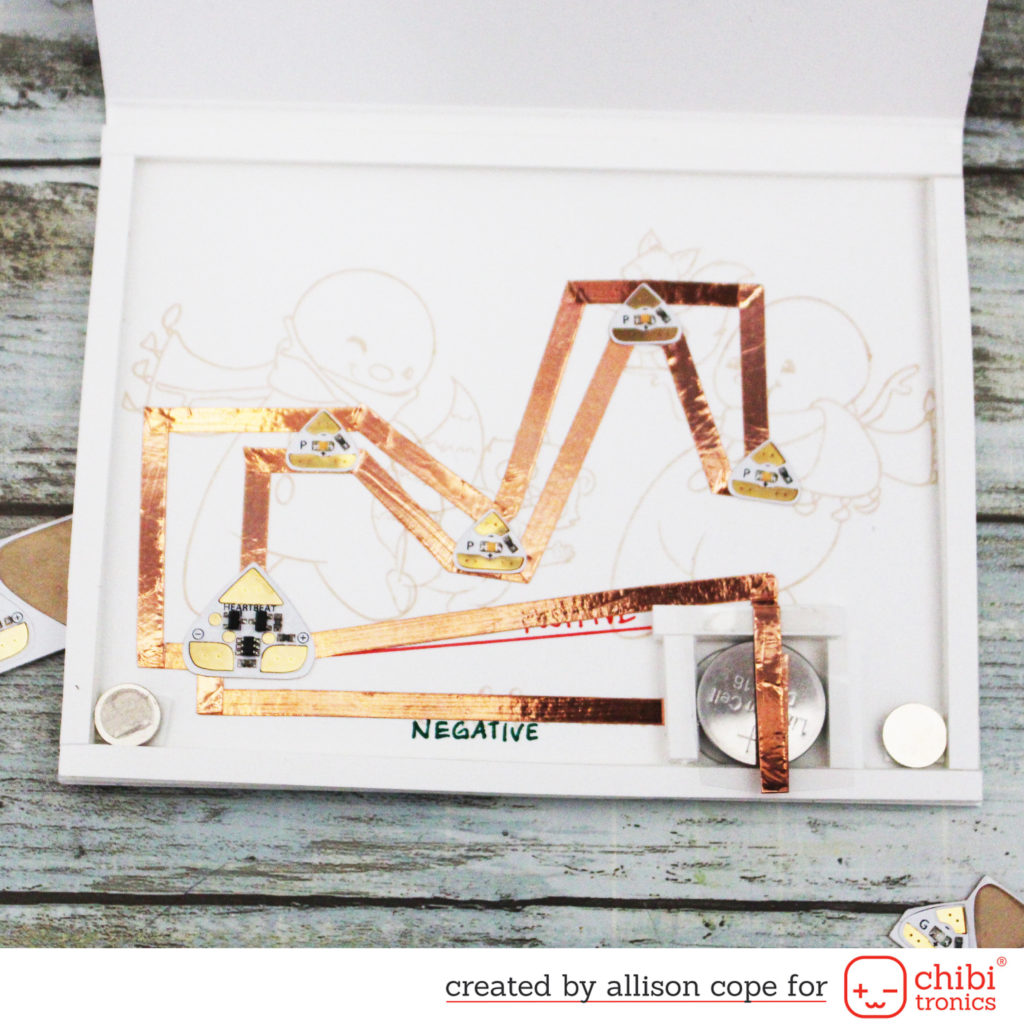 Now that the circuit is complete, let's test it out!
VOILA… some snowmen and critters with cute heartbeating pink hearts!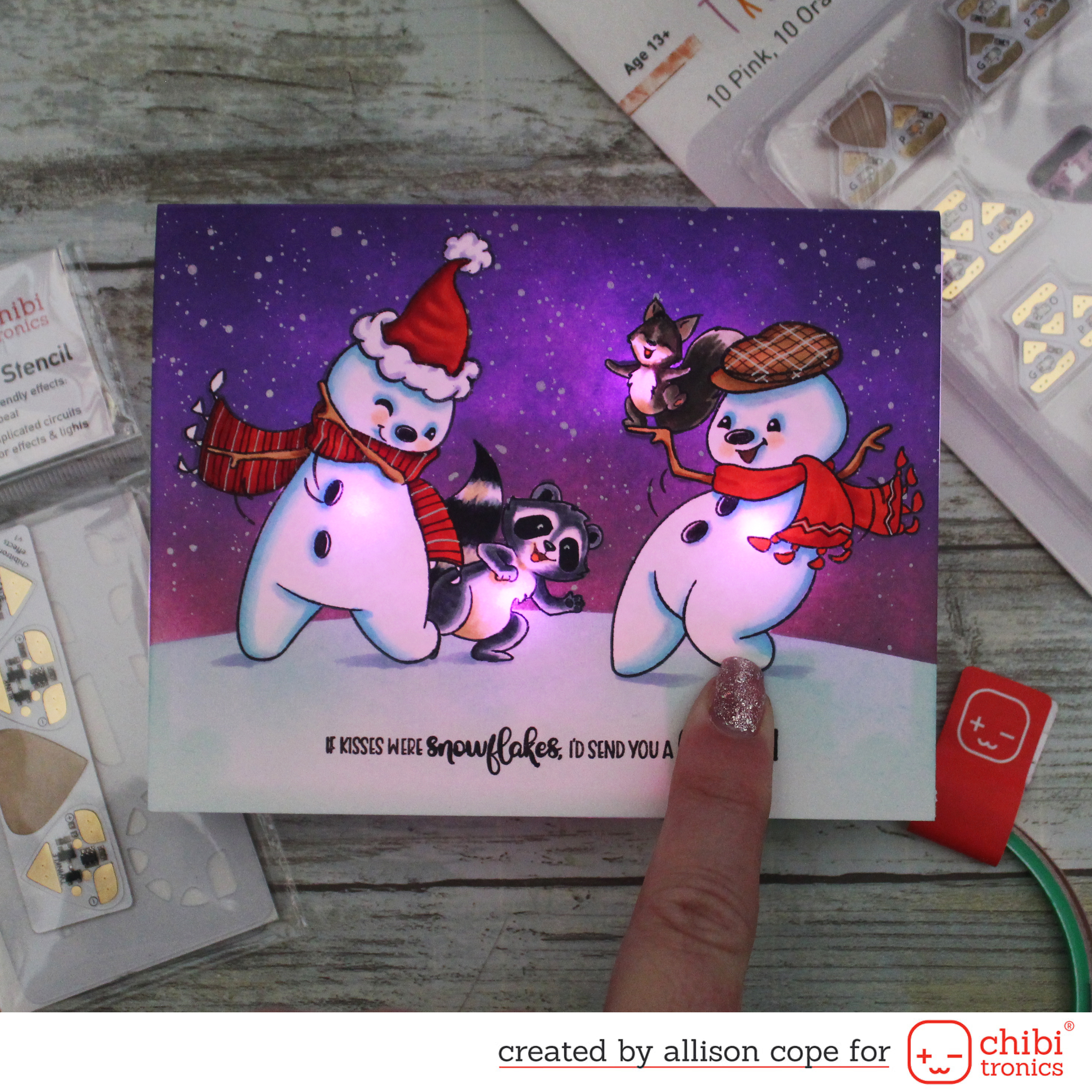 For more information and a visual step-by-step tutorial on how I made this circuit, please check out my video: CLICK HERE.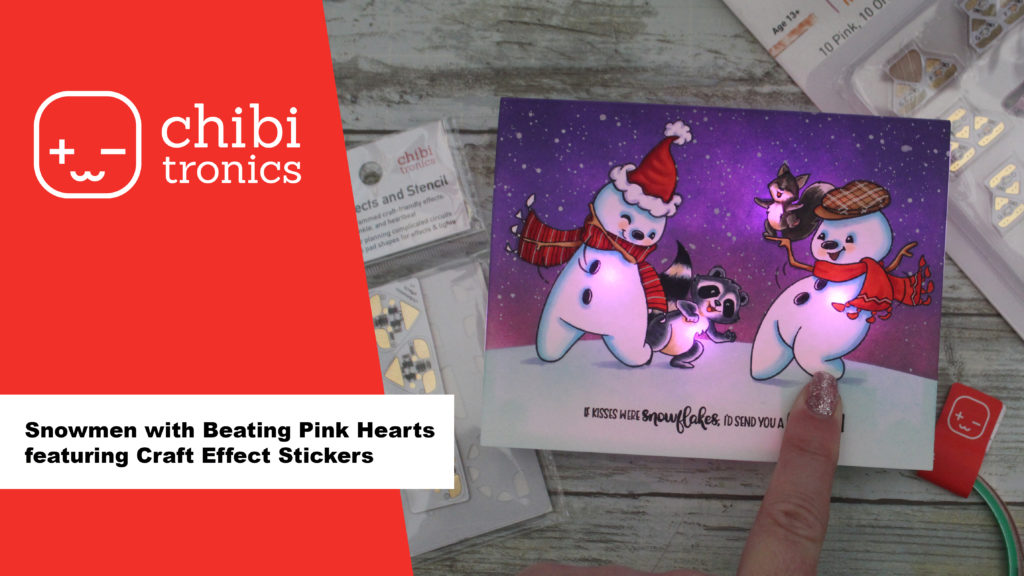 Thanks for joining me today for another fun cardmaking tutorial! See you soon!
Fun Beating Snowman Hearts featuring our Craft Effects Stickers!