Hi everyone, I'm so glad to be back here in Chibitronics blog to share with you two new fall cards featuring Chibitronics LED stickers and some of Magengo Designs stamps.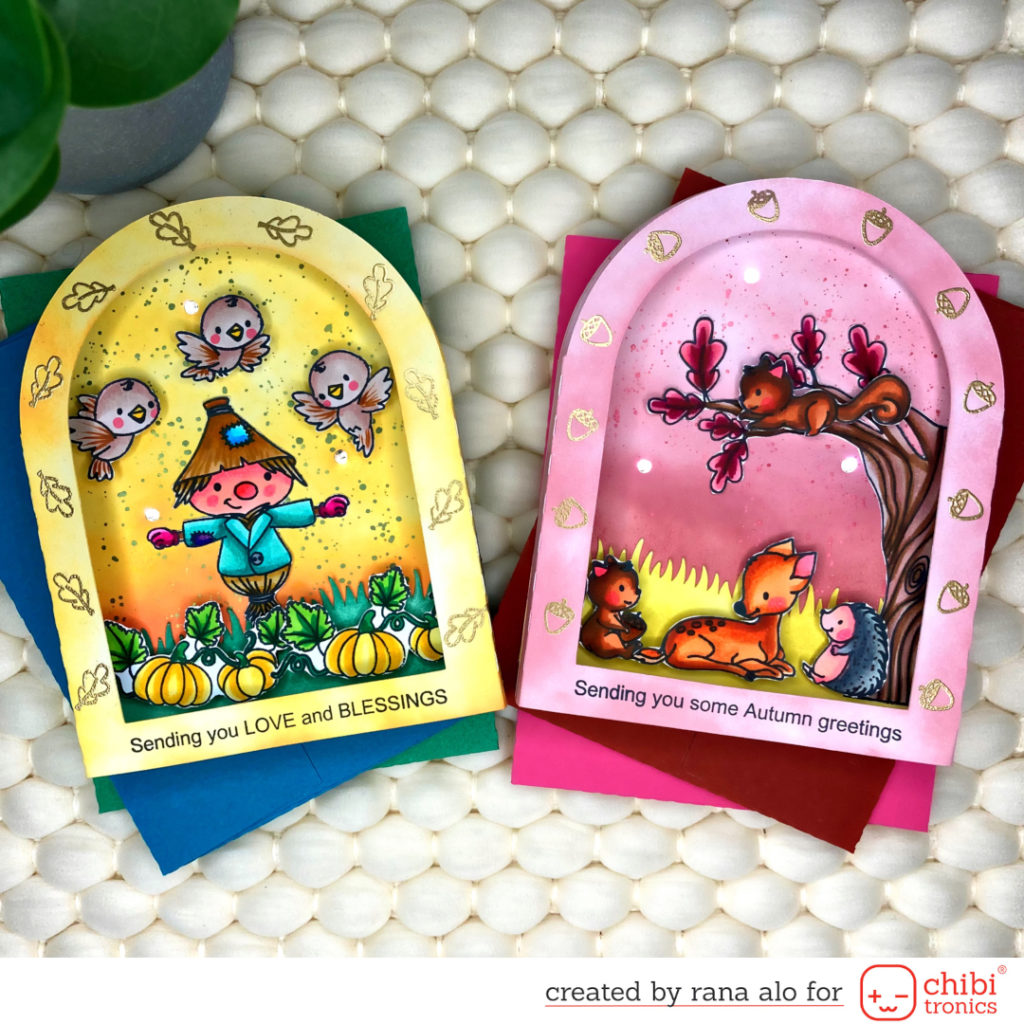 These cards are so easy to create and it was so fun to create them and because of that I created two 🙂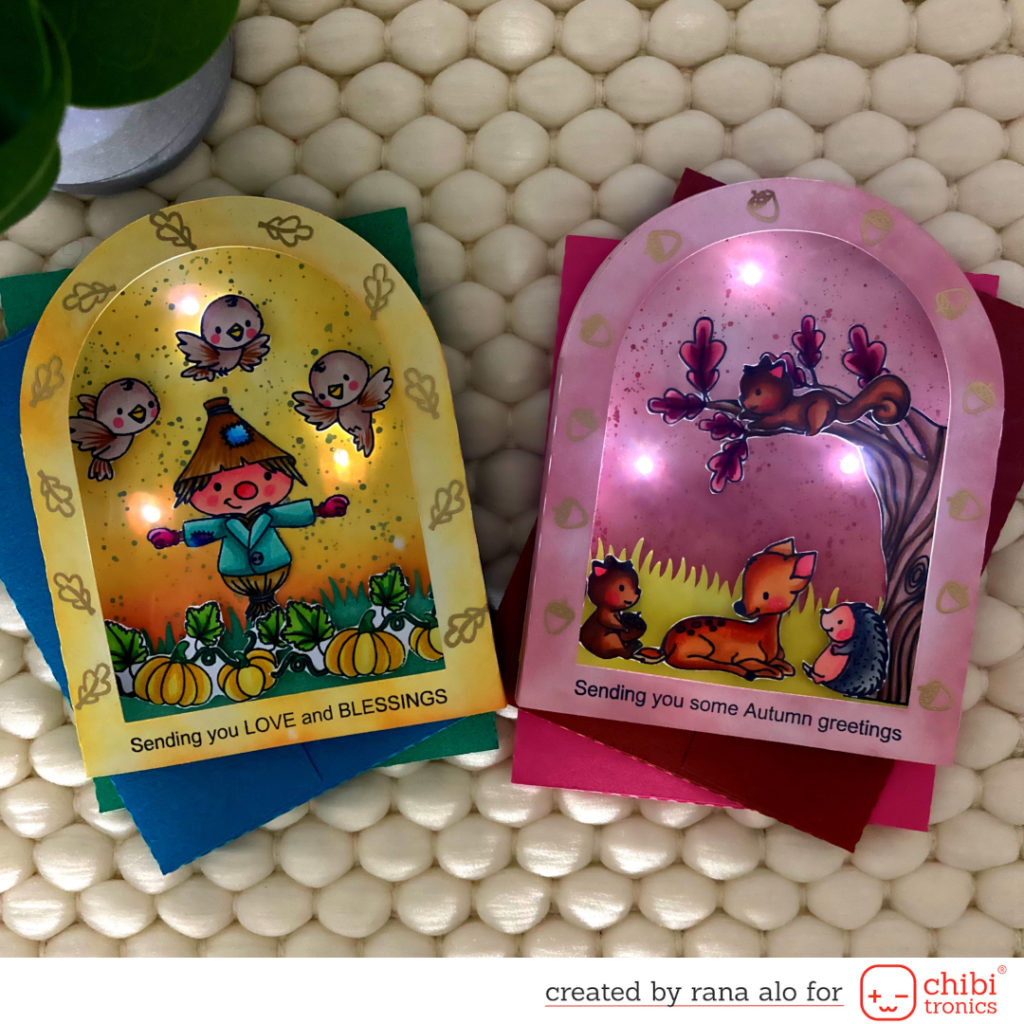 Instead of designing the circuit by hand on the paper I chose to create them in the silhouette software by drawing simple line to connect my 3 LEDs, I also designed the battery holder and sent the templates to my silhouette portrait machine to cut them.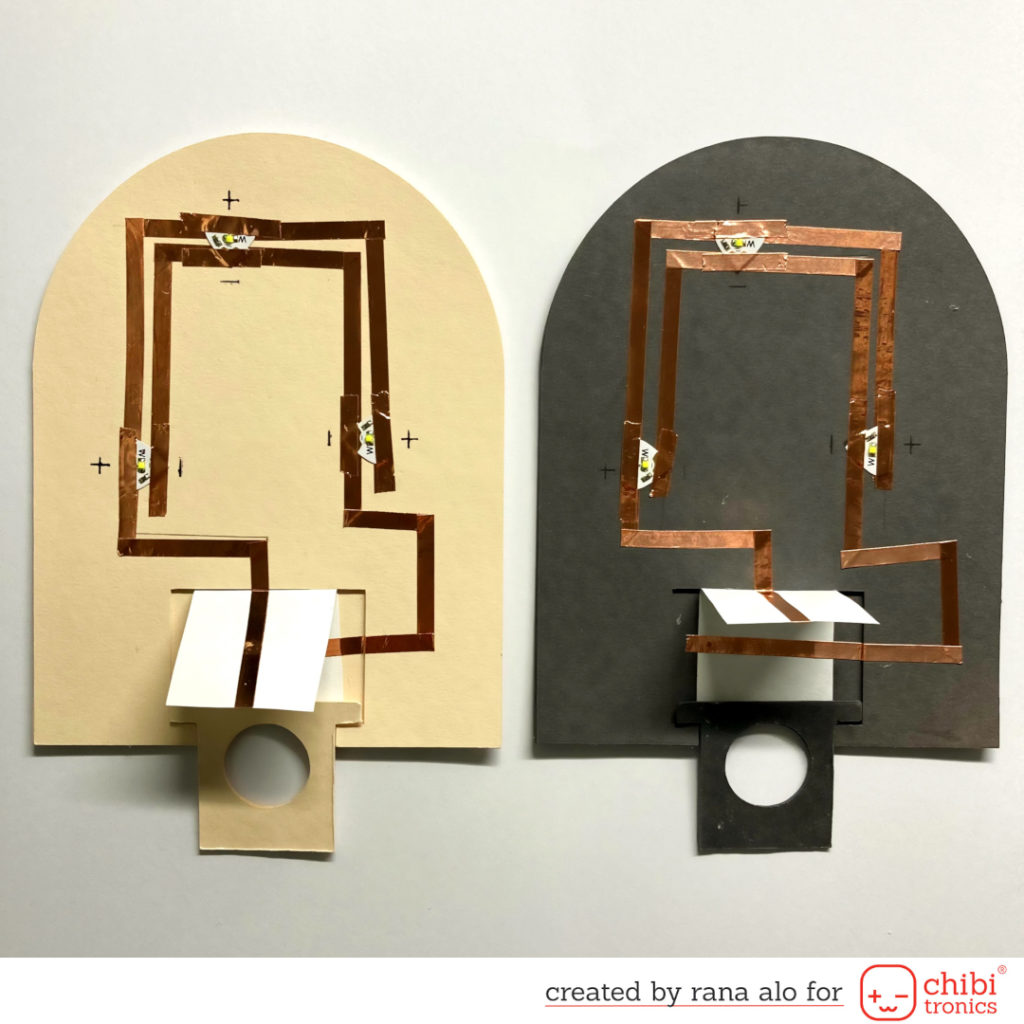 I like to give my cards a flat finish and I don't like it when the battery cause any curves on my cards, therefore I cut the battery holder templates 3 times and stack the layers together to get a thick board which is have the same thickness of my battery.
Time to build our circuit and I used for that Chibitronics LED stickers and copper tape and I simply just followed the lines that I designed in the silhouette software, then I made a quick check to be sure that my circuit is working perfectly: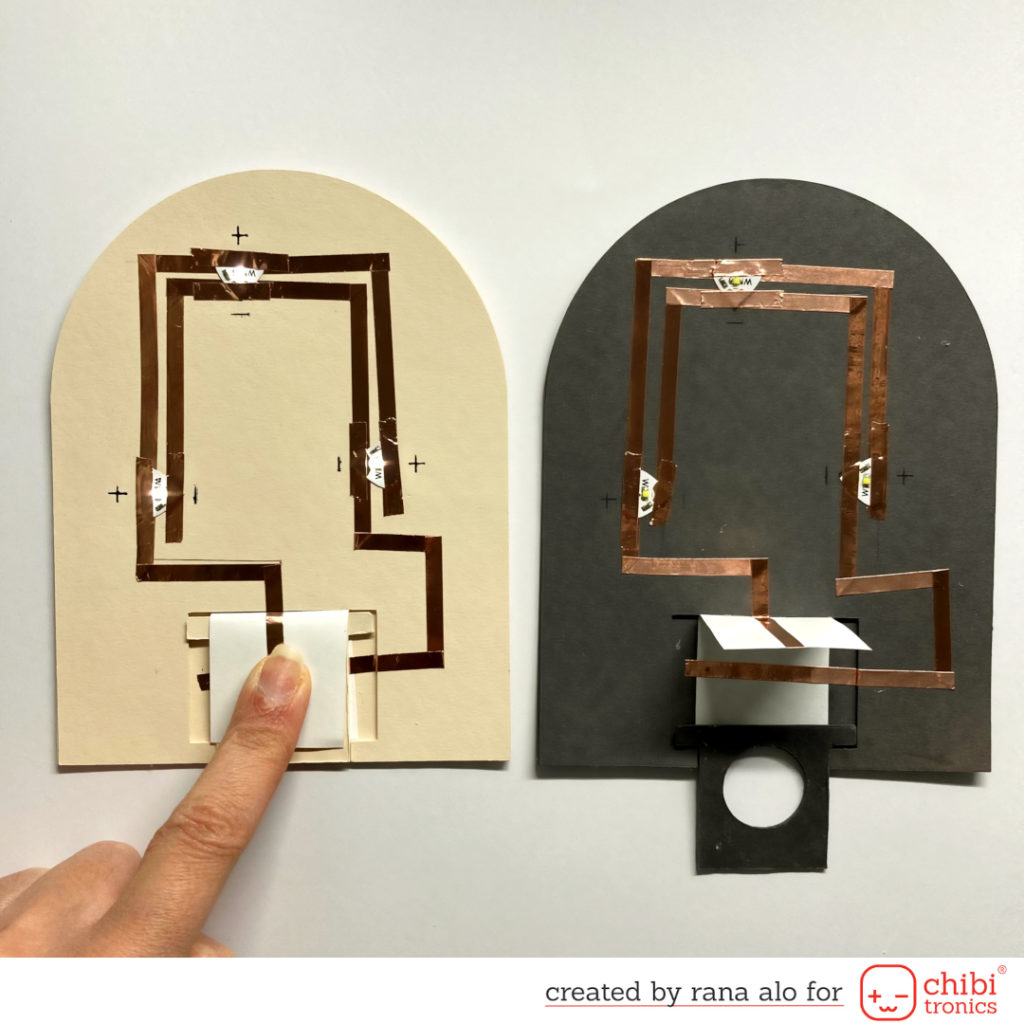 Now our circuit is finished everything is very easy we need just to need our fantasy to decorate our cards.
I also cut the cards with my silhouette portrait from a smooth white card stock, then I used for the pink card spun sugar and worn lipstick distress oxide inks and used for the yellow card wild honey and ripe persimmon distress oxide inks to ink the backgrounds and the frames.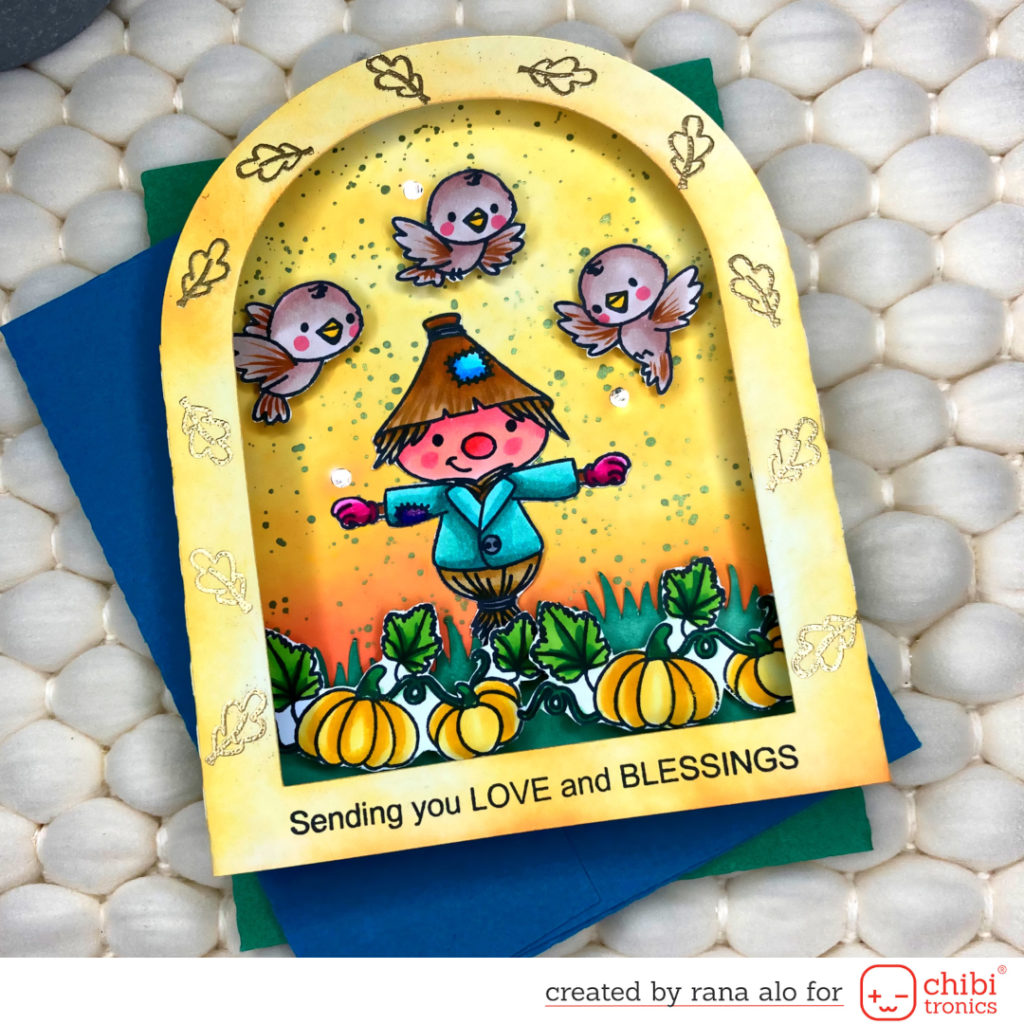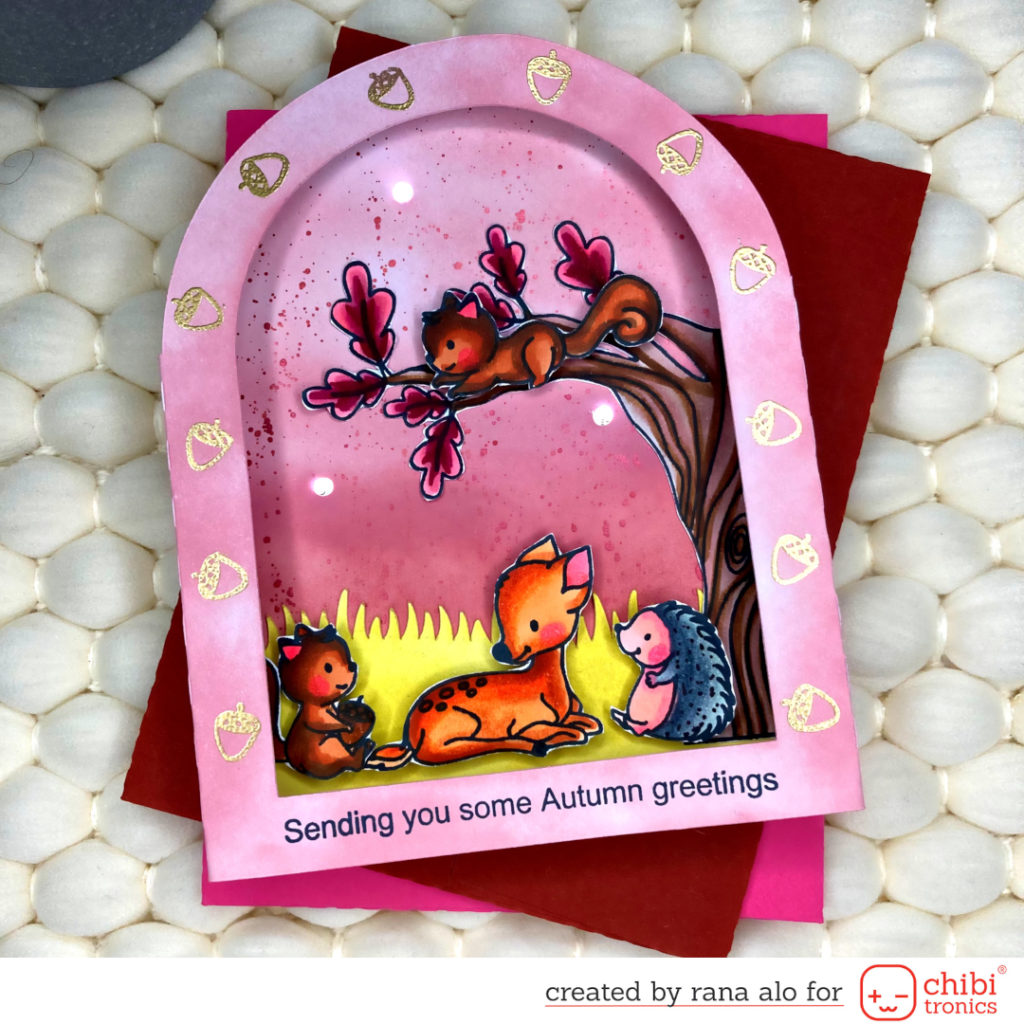 After that I splatters the backgrounds and the frames with red and green watercolors using a small painting brush.
Now it's time to add some cuteness to our card and starting to do some stamping, for that I stamped on the frames some leaves and some acorns with Versamark ink then embossed them with gold embossing powder.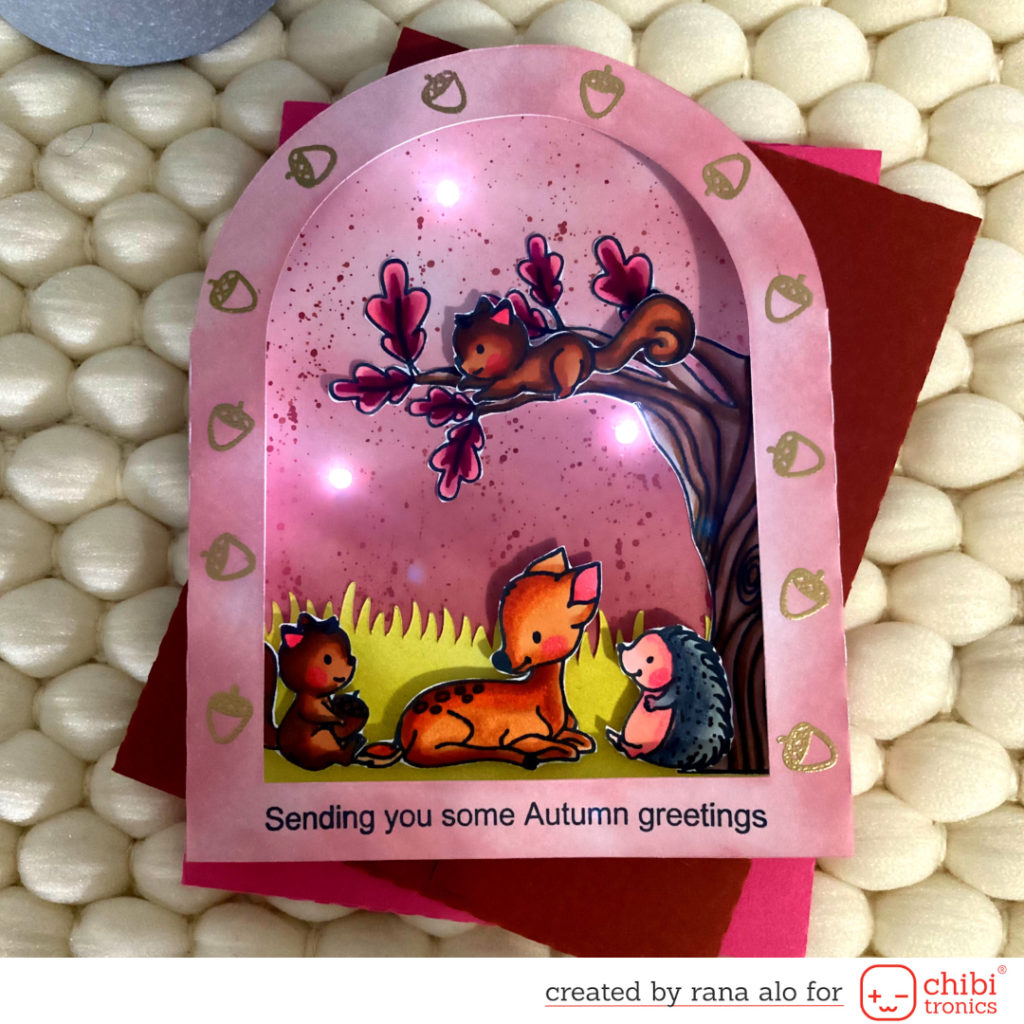 I stamped all the other stamps using memento tuxedo black ink on a smooth with card stock and colored them using Ohuhu brush markers.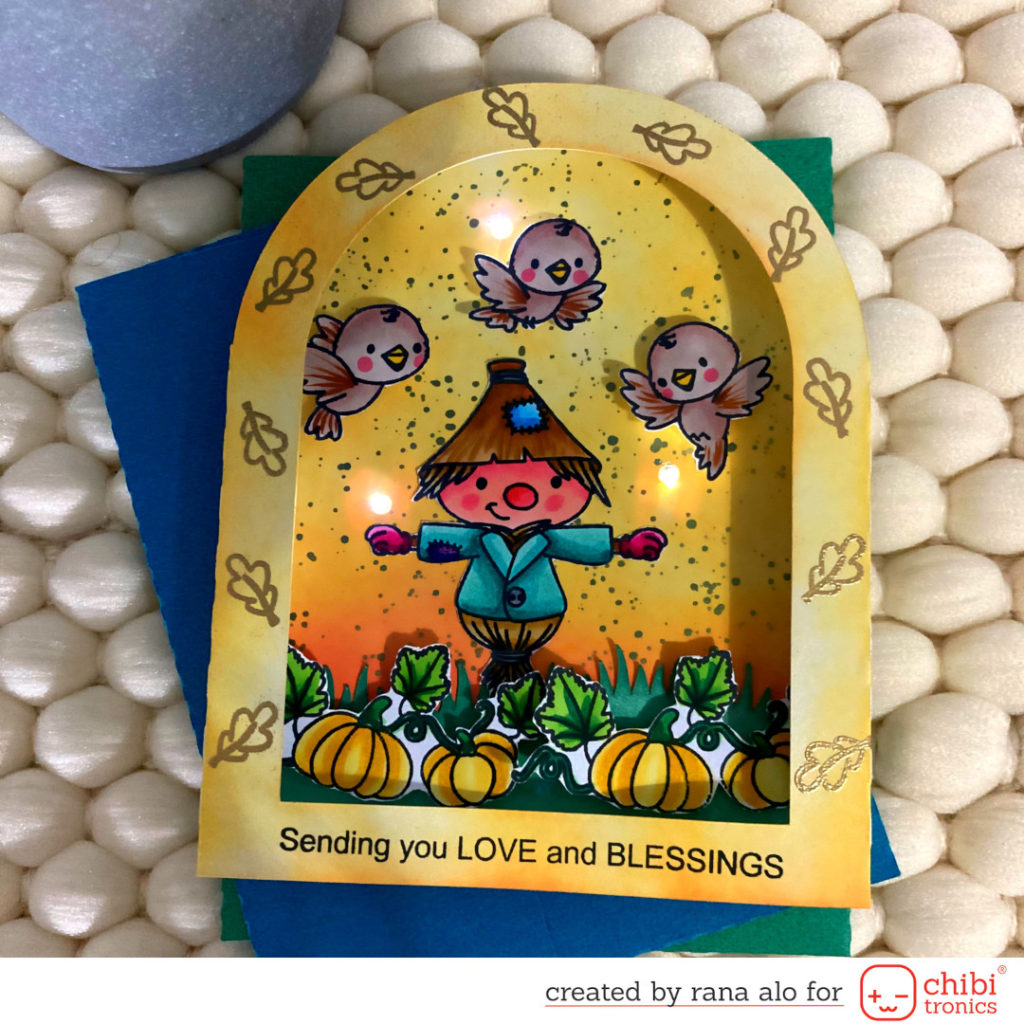 To finish my cards I just added my stamps to my cards using double sided tape, foam squares and liquid adhesive and stamped my sentiments on the frames using memento tuxedo black ink.
Circuit Materials:
Stamps:
Craft supplies and inks:
– Double sided adhesive.
– lique adhesive.
– Foame squares.
– spun sugar distress oxide ink.
– worn lipstick distress oxide ink.
– memento tuxedo black ink.
– versamark ink.
– gold embossing powder.
– Ohuhu brush markers.
I hope you liked my cards for today and please feel to write your questions in the comments, I will be more than happy to answer you.
Have an adorable day
Rana
Light up fall cards with Chibitronics and Magengo designs