You've see Yuriko's beautiful pop-up books at @miniature_pop-up_book on Instagram, some of which use our circuit sticker LEDs, and now you can get three of her amazing light-up kits right here from Chibitronics!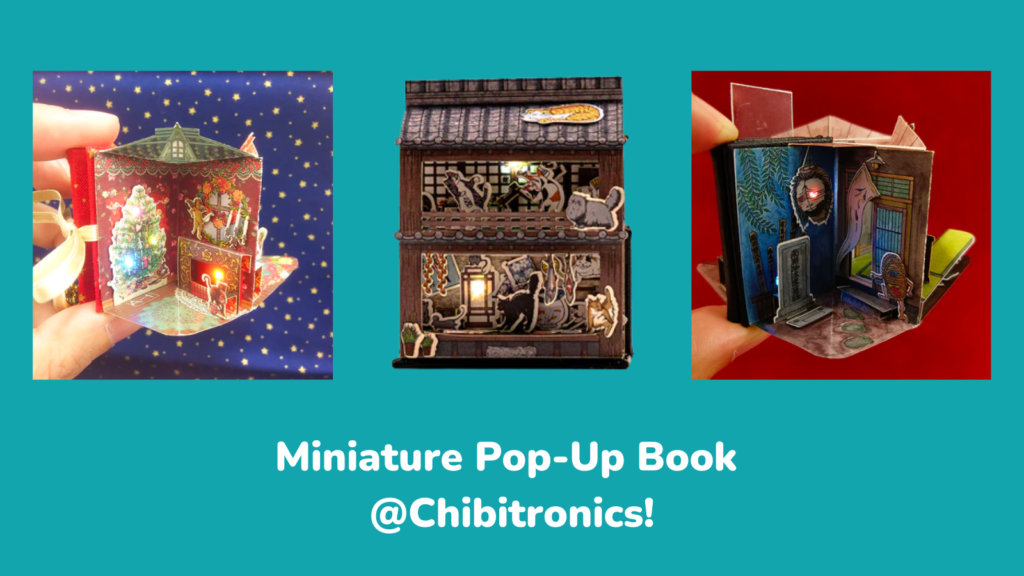 Each kit contains all of the paper, Chibitronics circuit tape and circuit sticker LEDs you need to complete the project. You just need to get your own batteries.
Take a closer look at each finished mini pop-up book below!
Miniature Pop-Up Book at Chibitronics!