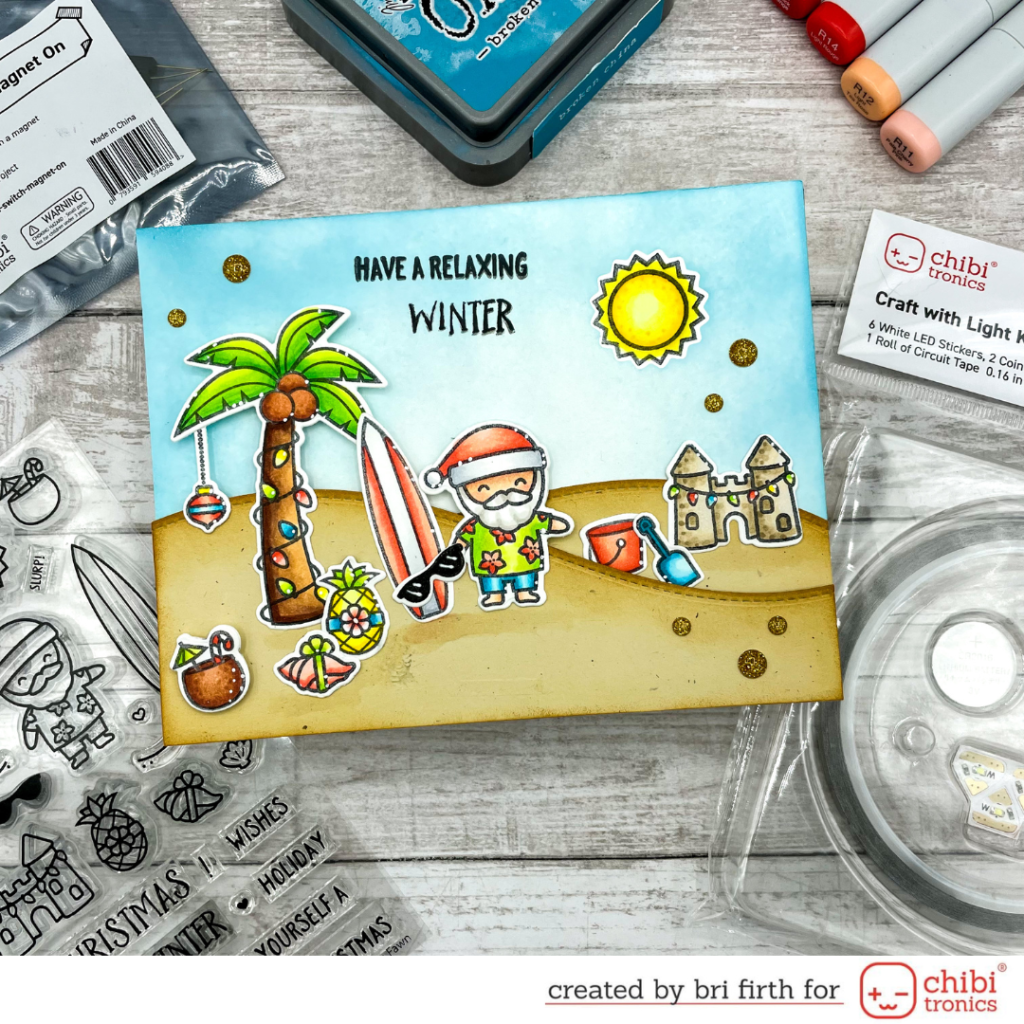 Hi friends – Bri Firth here!  Today, I am sharing my first light up card of the new year. With Christmas being complete and the celebration of the new year, Santa is officially on vacation! This project was created with the Lawn Fawn Beachy Christmas set and the Craft with Light Kit – White from Chibitronics. For more details on how I created this tropical light up card keep reading below.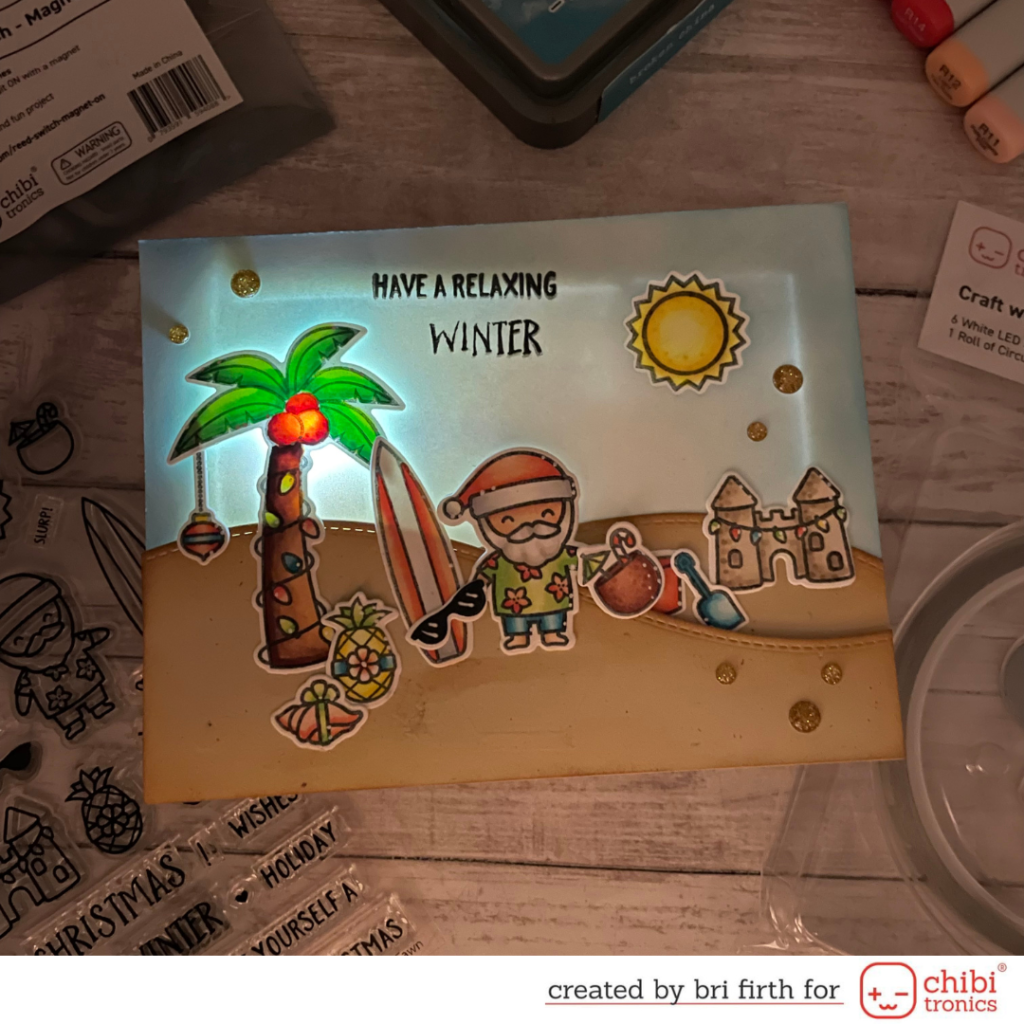 Operating the Light Circuit
On the back of the coconut drink (located in the bottom left corner) there is a magnet holding it in place so that it stays attached to the card. When you pick up the drink and move it from the sand into Santa's left hand the coconuts on the festive palm tree light up!
New Product – Reed Switch
This light up circuit was created with the Chibitronics new product: Reed Switch – Magnet On. Reed switch circuits are magnet operated and fairly simple to create. Check out the photo below to see the circuit for this card. As usual you have two tracks (positive and negative), but you break one of those tracks with the reed switch. This way the circuit is successful when it interacts with a independent magnet.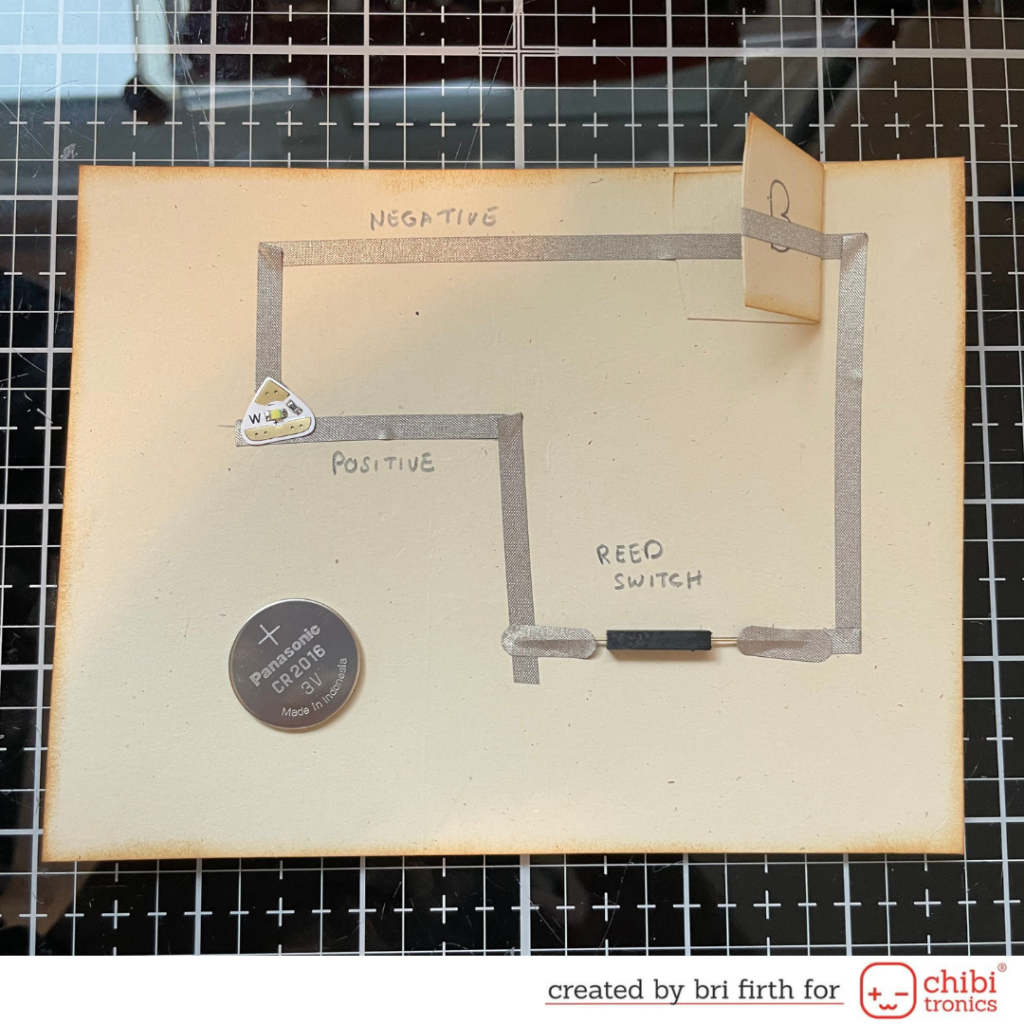 Decorating the Card
To decorate the card front, I used the accessory images from the Beachy Christmas set to create a festive scene at the beach. All the images were colored with Copic markers and the colors I used are listed at the end of this post.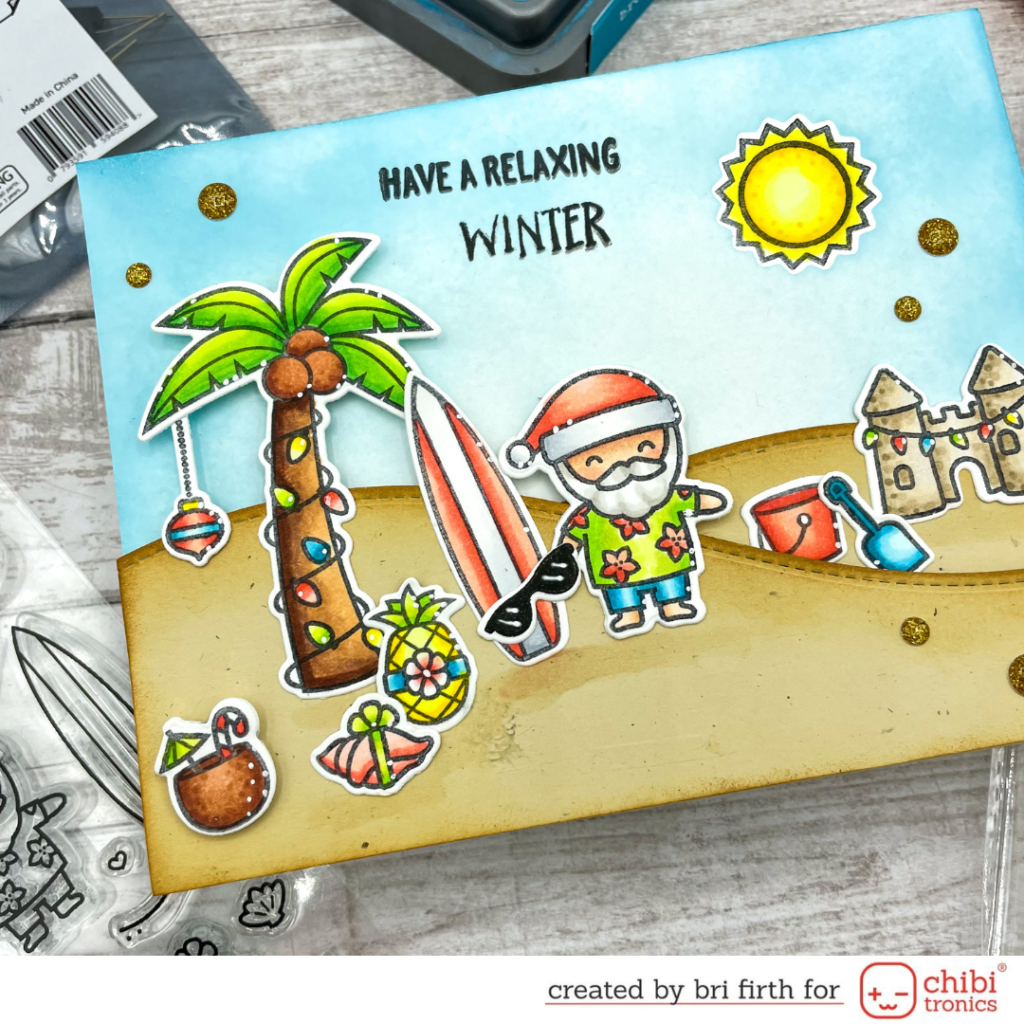 The sky was ink blended with Broken China Distress Oxide ink and the sand layers were created with dies from Lawn Fawn's Stitched Hillside Borders set. Finally, I used gold glitter enamel dots to embellish the card.
Hope this creation inspires you today!
-Bri
Bri Firth Creates
Supplies
Craft with Light Kit – White
Conductive Fabric Tape Patches
Reed Switch – Magnet On
Craft Stencil
Lawn Fawn Beachy Christmas Stamp Set
Lawn Fawn Beachy Christmas Die Set
Lawn Fawn Stitched Hillside Borders
Broken China Distress Oxide Ink
Copic Markers: R17, R14, R11, R10, BG07, BG05, BG01, BG000, Y19, Y08, Y04, Y00, YG09, YG07, YG05, YG03, YG01, YG00, E0000, E000, E00, E04, E11, E13, E15, E17, E21, E23, E25, E27, E40, E41, E43, E44, W3, W1, C3, C1
Beachy Christmas Light Up Card