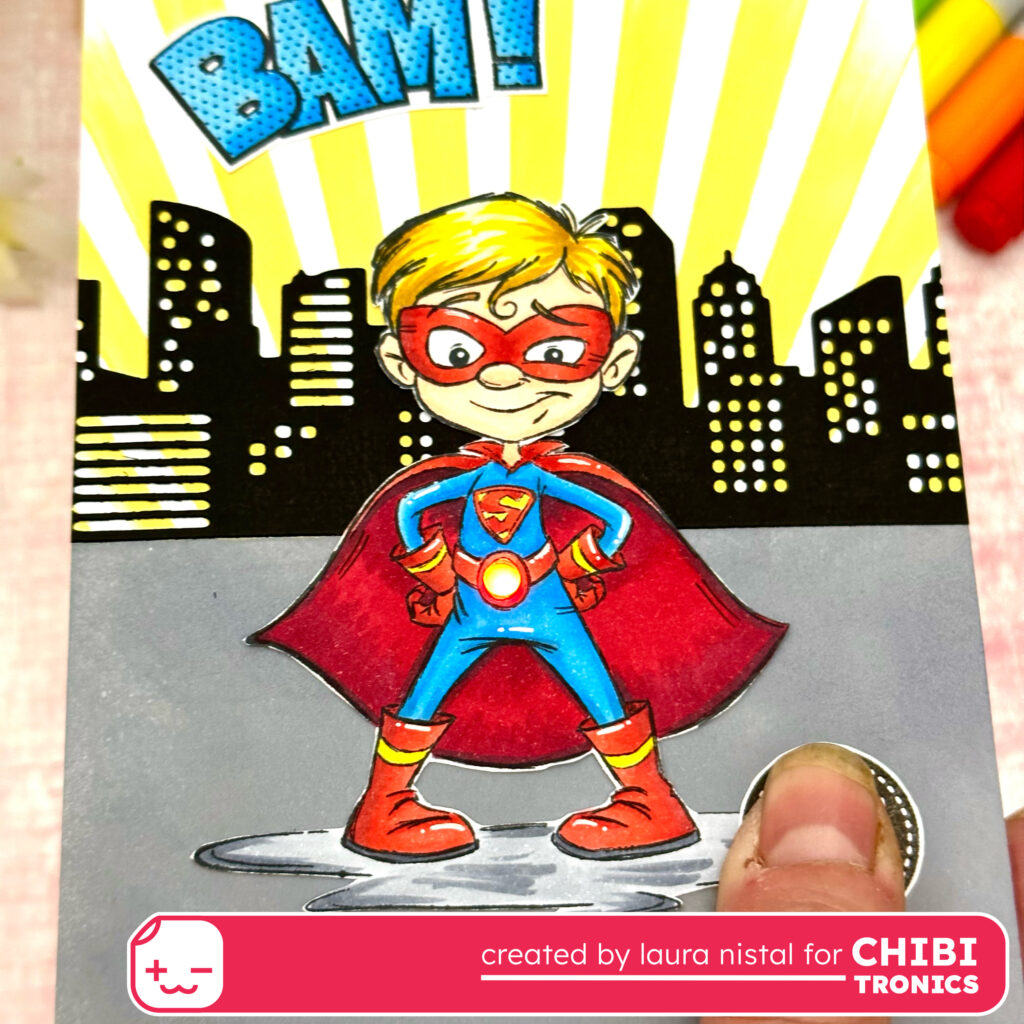 Tarjeta de superhéroe con pegatinas LED Chibitronics
Hello everyone!! I'm Laura and I'm very excited to make this project on the Chibitronics blog showing this interactive card with the "Chibitronics LED Stickers" that I hope will inspire you!
If you want to know all the details, please keep reading 👇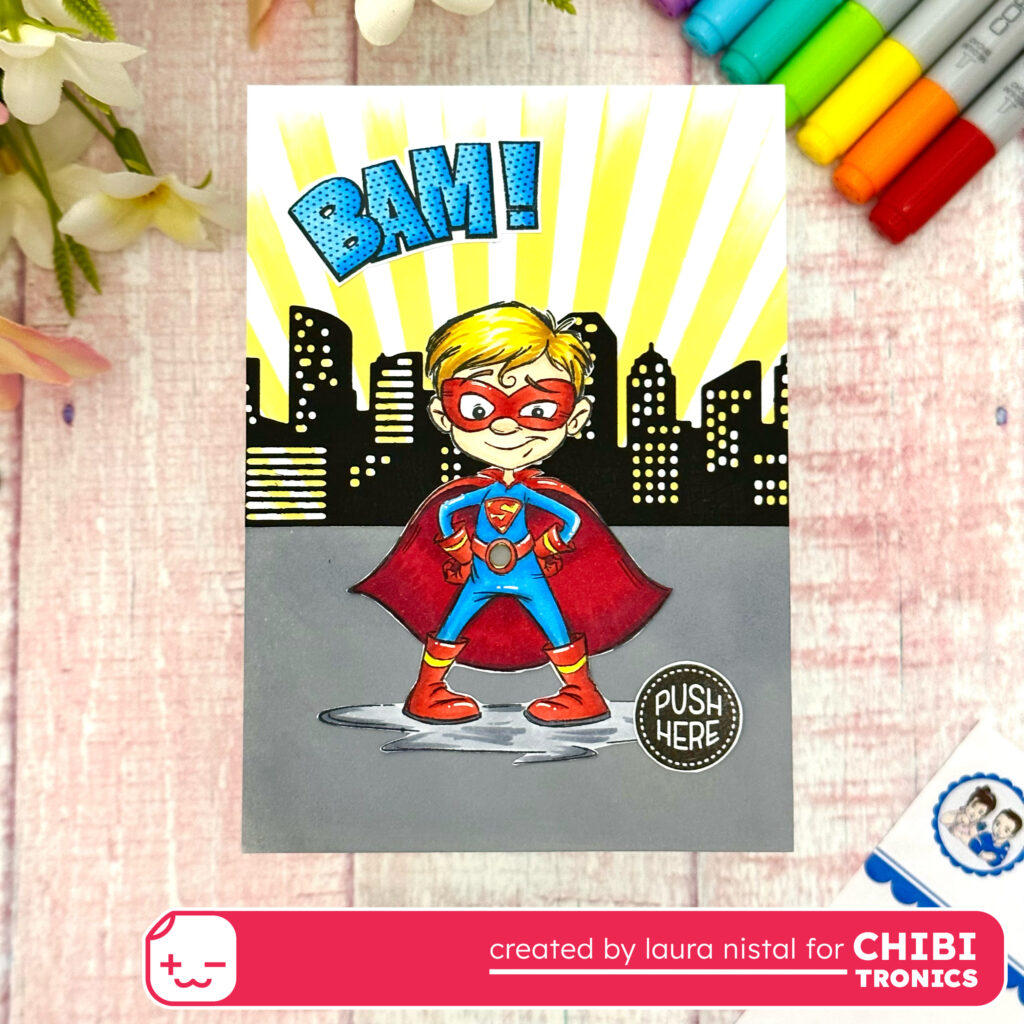 For this card I chose the "Super boy rubber cling" stamps from Whimsy Stamps because it seemed ideal to use it with the LED rainbow lights to give him superpowers.
I stamped the super hero with the black "Memento" ink and then painted it with alcohol markers. To give it more relief I used a white and a black marker, so I could intensify the lights and shadows.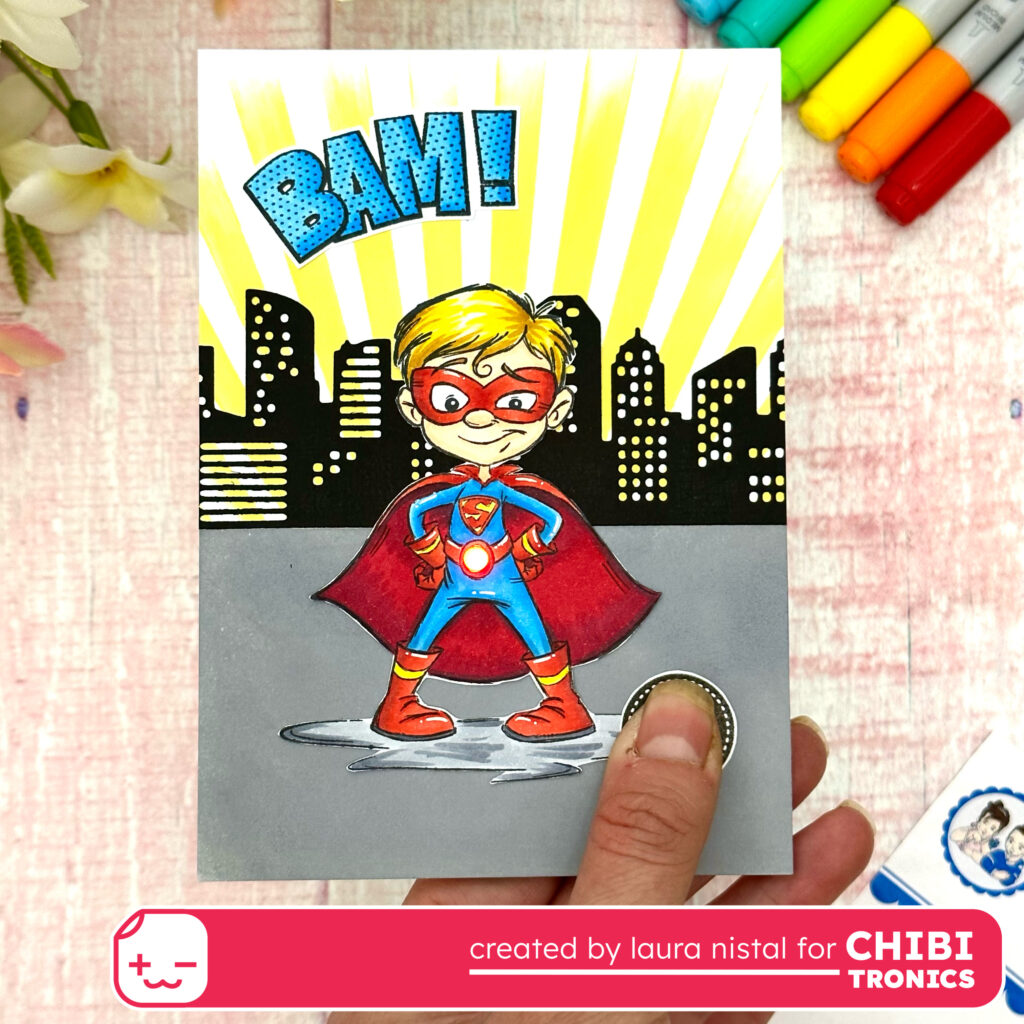 For the background I used the "Slimline city skyline cover plate" die from Picket Fence Studios that I cut out of black cardboard and the "Sun with rays" 6×8 stencil that I used with yellow distress ink to simulate these rays in the background.
This card has an approximate measurement of 4×6 inches, so is an standard card.
For the sentiment I used the word "Bam" from the Whimsy Stamps "Super boy" stamp. I stamped it in black ink and painted it blue with alcohol markers.
Lastly I used Lawn Fawn's "Push Here" stamp as a switch.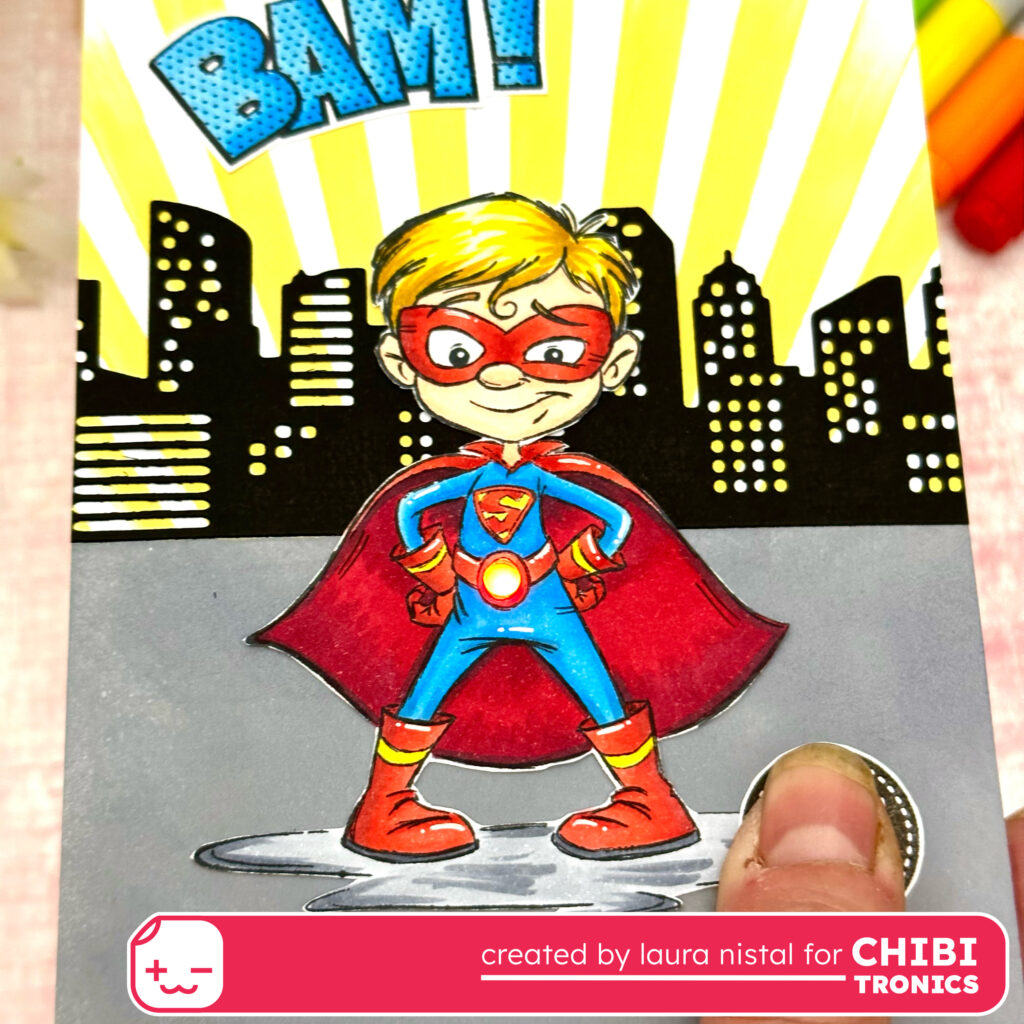 The circuit has been created using Chibitronics LED Stickers and Conductive fabric tape. This circuit will be powered by a 2025 battery and the lights will turn on with the press of the ''Push here" spot. This time I used the new rainbow LED Stickers, which if you hold them down change color, going through all the colors of the rainbow.
Here is a close up picture of the circuit.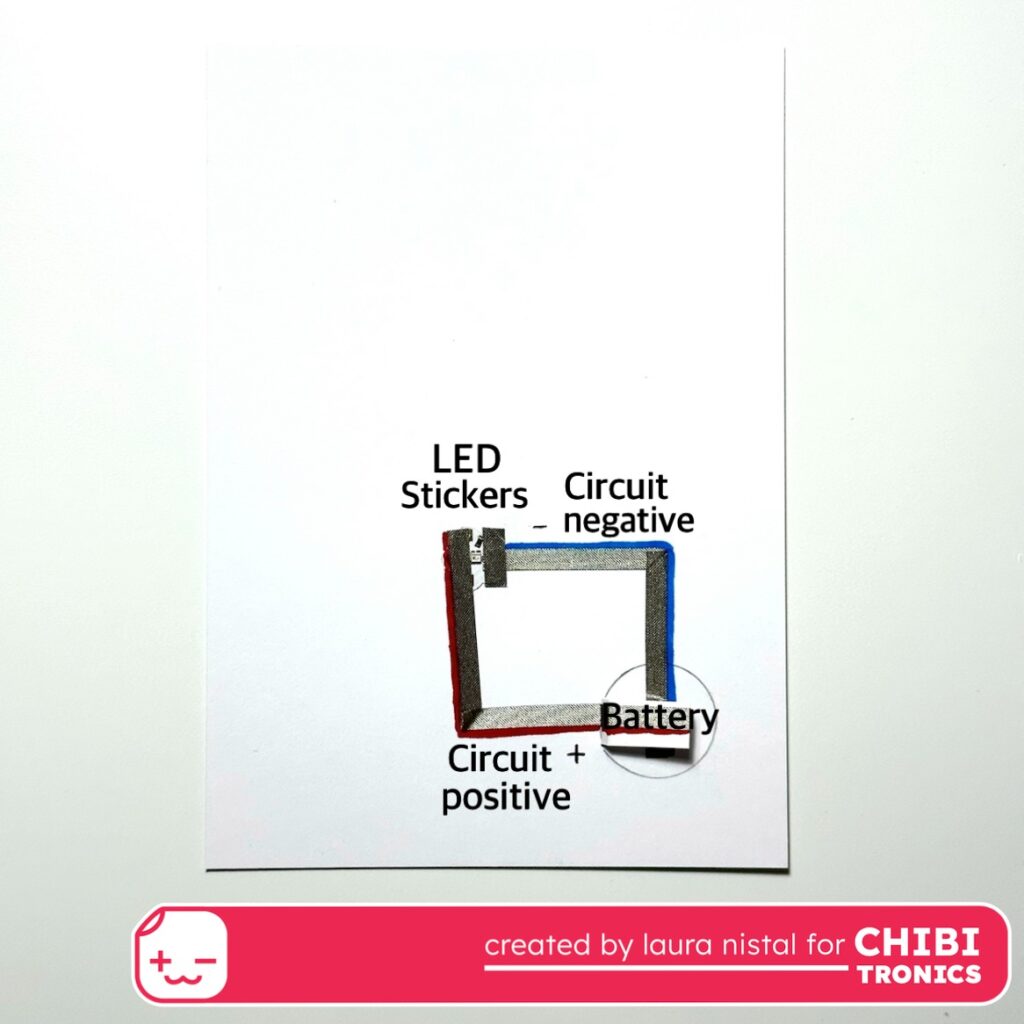 Then I used a 3-millimeter-thick Foam plate, which I cut to the same size as the card and also made a round cut to insert the battery.
I hope you like it and that it inspires you!
Here below you can find the link to all the products! 👇😉
A huge kiss and until next time!
Tarjeta de superhéroe con pegatinas LED arcoíris de Chibitronics