Between 30 March and 4 April 2023, members of the Chibitronics team were in Columbus, Ohio, for the National Art Materials Trade Association (NAMTA) Creativation Trade Show.
Before the festivities had even begun, Chibitronics' CEO Jie Qi was invited to lead a paper circuits workshop as part of a collaboration between NAMTA and the local Directions for Youth and Families (DFYF) organization. David Pyle, Jordan Pyle, and Christina Roberts, representatives from NAMTA, worked with DFYF youth and alum to create a mural as part of Creativation.
During the pre-show workshop, DFYF staff and high school students from the local community joined David Pyle, Jordan and Jie in a conversation about different pathways to entrepreneurship. Participating students, who had created their own small businesses, shared their stories. Then, at the end of the workshop, everyone created light-up cards.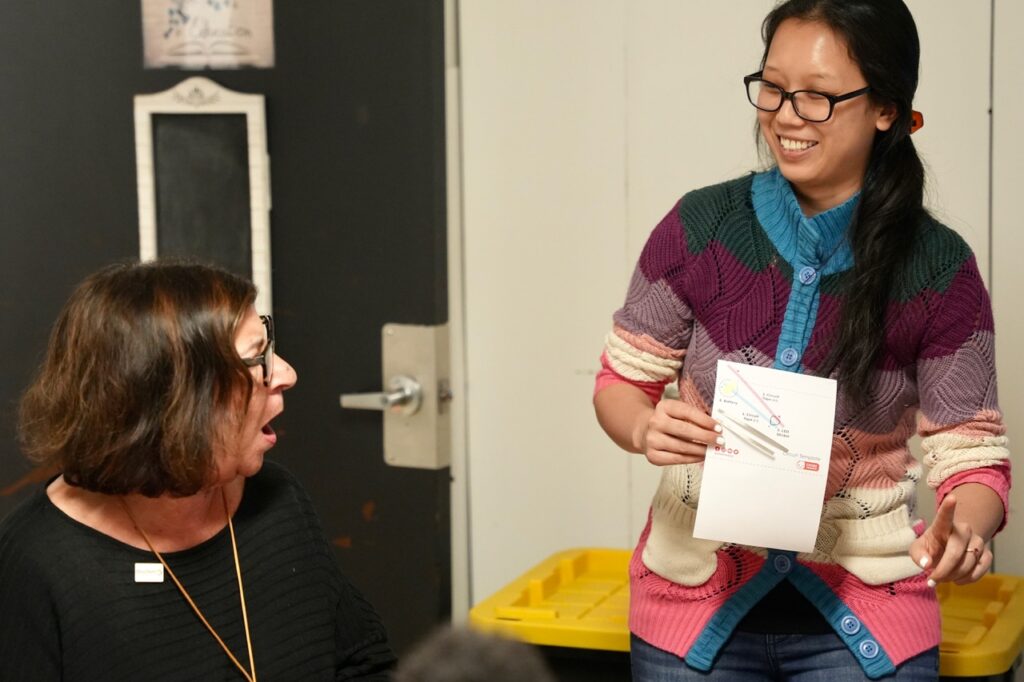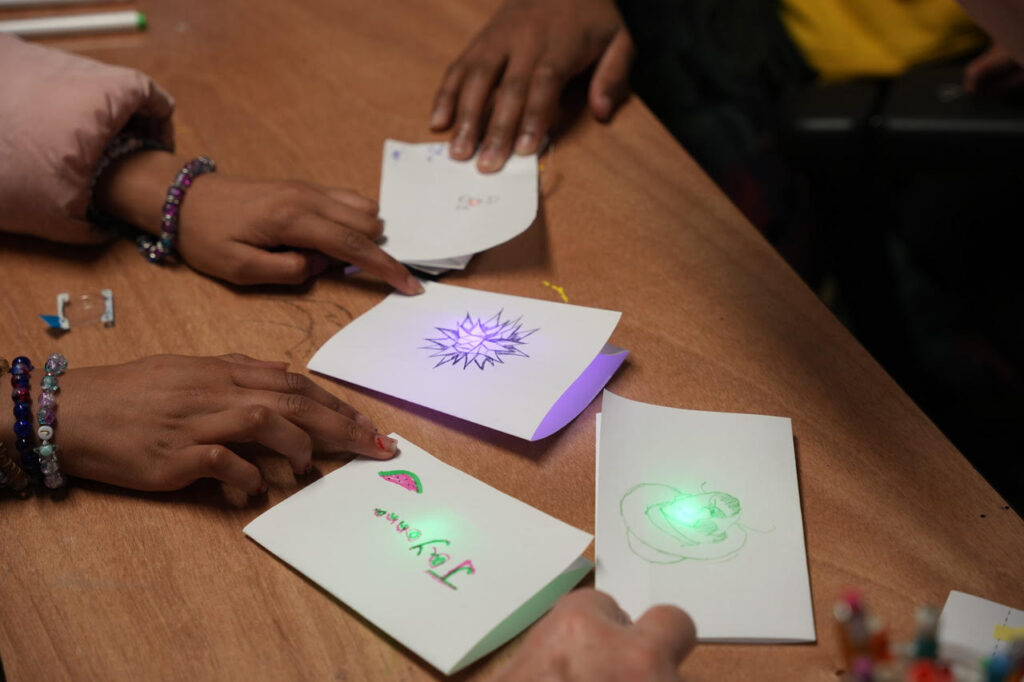 The next day, NAMTA attendees joined Jie and Jill Dawson for a three-hour "Chibitronics Craft with Light" workshop, where they made several hands-on projects (such as a rocking bird light) and got a sneak peek of our new color-changing rainbow LED stickers, coming soon!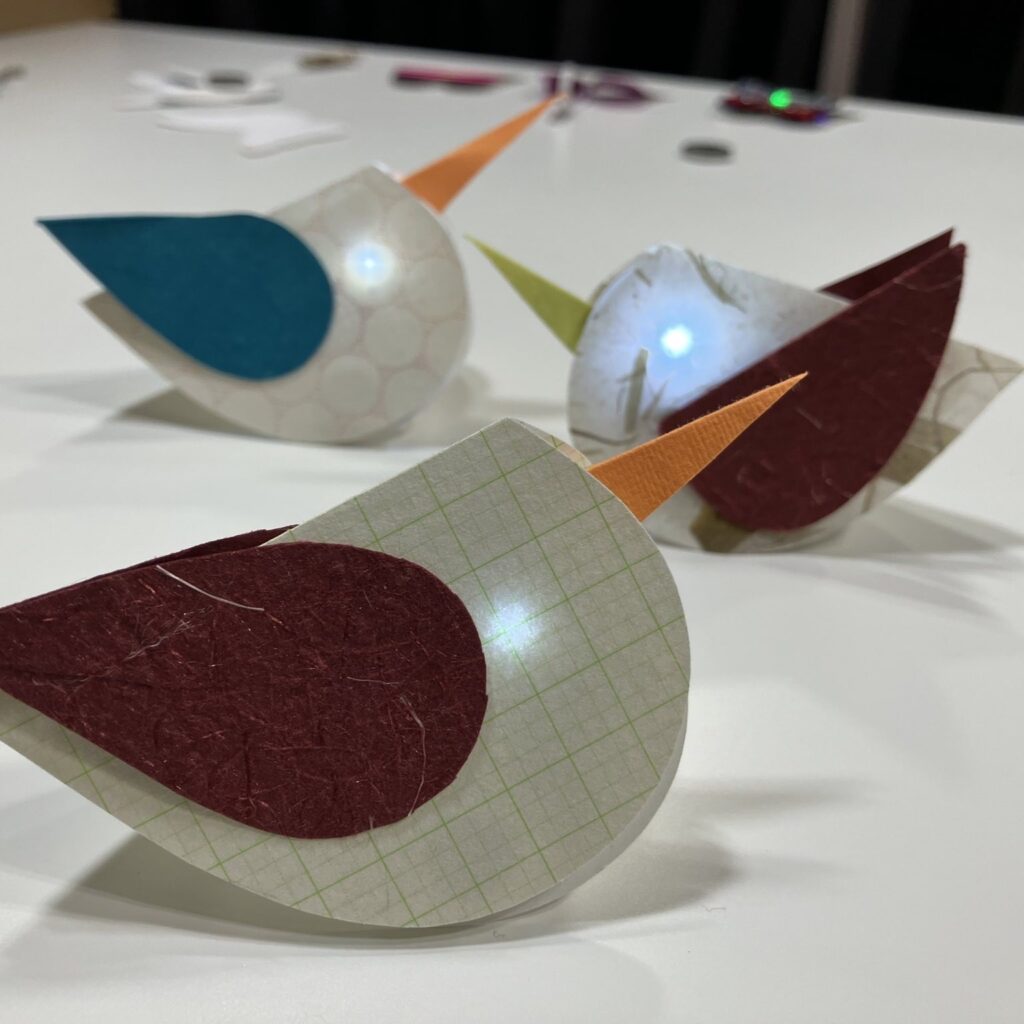 Workshop participants also made a sweet magnet switch card, thoughtfully designed by Chibitronics Design Team member Rana Alo, founder of Magengo Designs.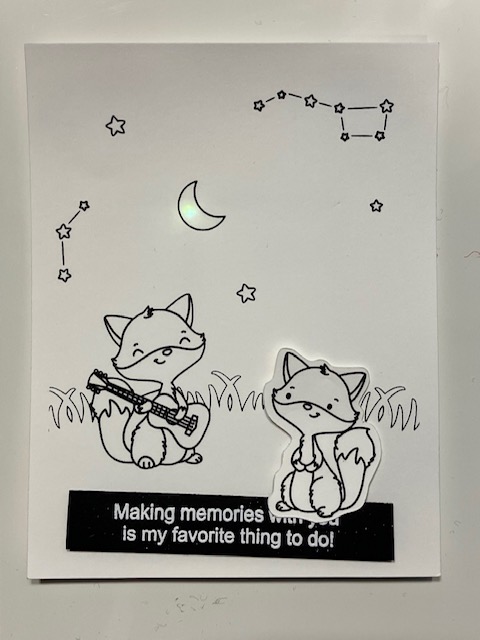 During the Trade Show, Jie and Jill spent two and a half days manning a very busy booth, where visitors stopped by to learn about the company and make and take a color-changing butterfly pin! (To learn how to make your own, keep your eyes peeled for an upcoming tutorial later this summer.)
Throughout the event we met engaging new people (such as a cosmopolitan group representing the US Army's Morale, Welfare, and Recreation (MWR) organization), learned about new products, and even started exchanging ideas for future collaborations!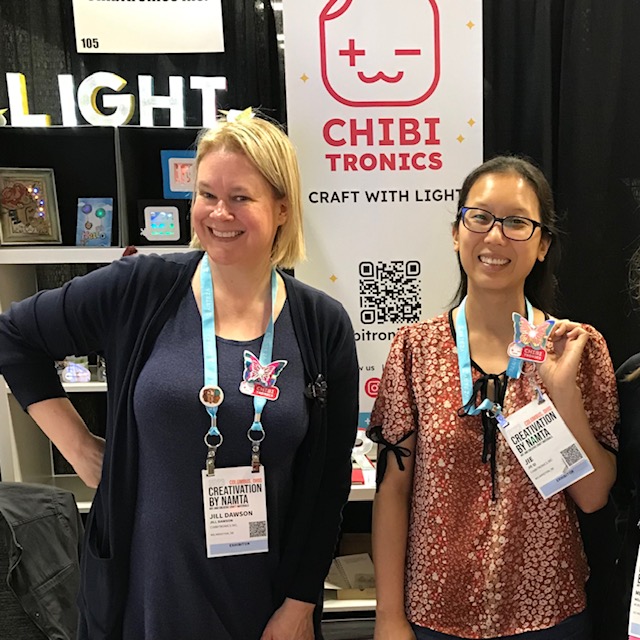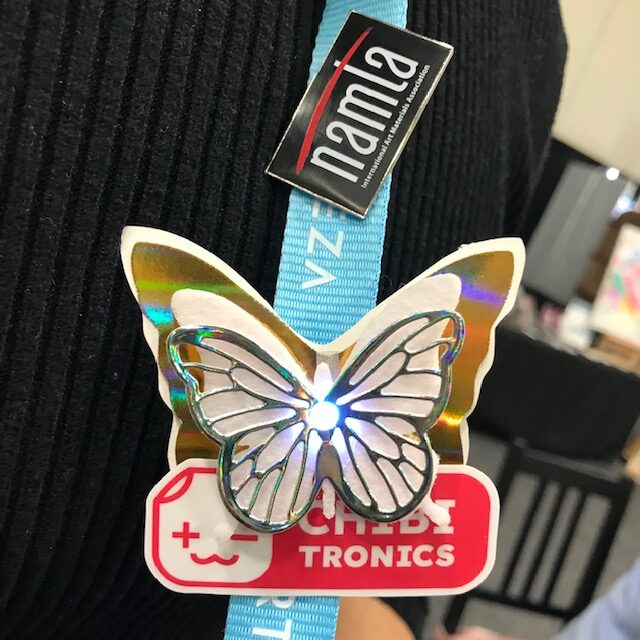 A big thanks to everyone who came by our booth, as well as to the NAMTA team for organizing such a wonderful show. We hope to see you next year at Creativation by NAMTA 2024 in New Orleans!
Chibitronics Lights Up the NAMTA Creativation Trade Show 2023