Hi crafty friends!
I'm so happy to share an amazing new light sticker coming around this summer.
Chibitronics carried it and showed it to you at NAMTA show this April.
I sent this card Chibitronics booth at that time. Did anyone see this?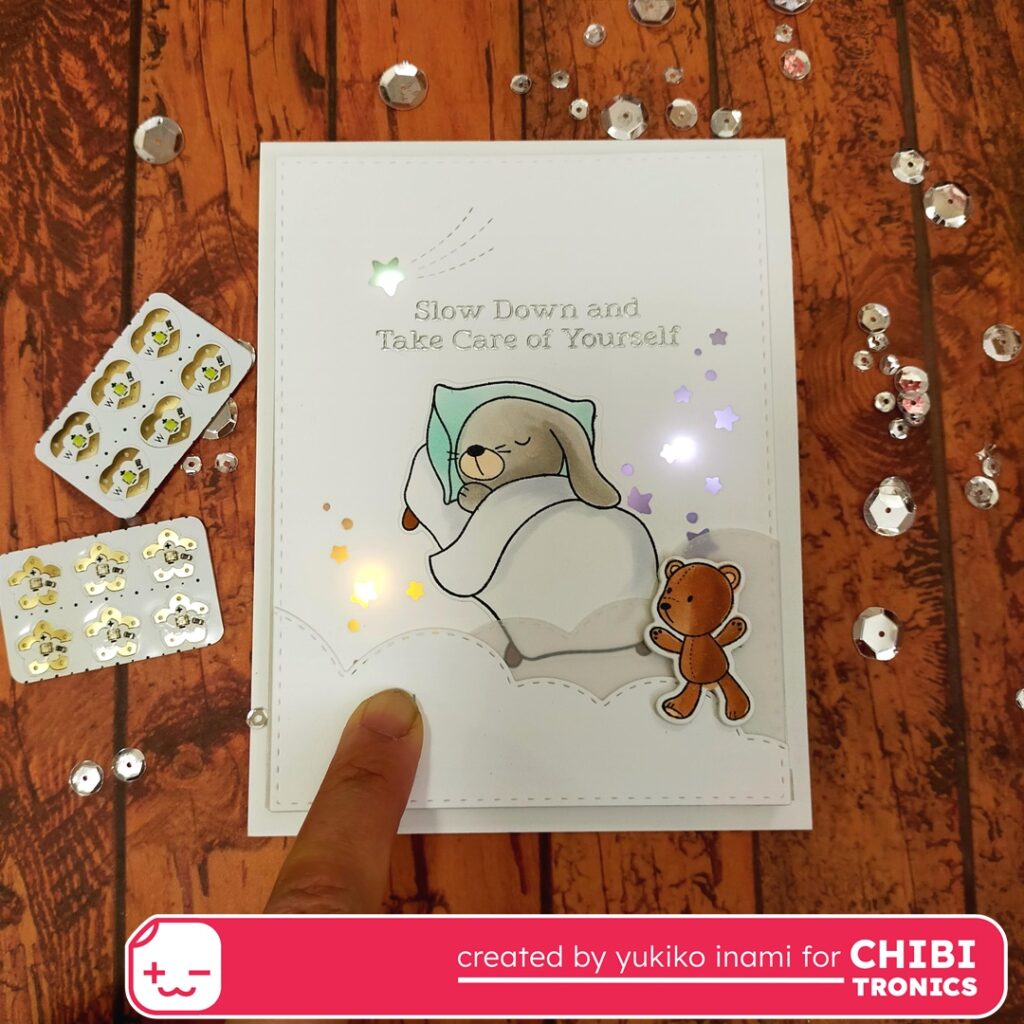 A movie is worth a thousand words. Take a look at how this sticker works on this card.
About the new animating LED sticker
I used new animation stickers coming this summer on this card's circuit.
The flower-shaped sticker has a LED chip changing color automatically. It's magical!
The heart-shaped sticker has a LED chip fading effect. You don't need any other parts for getting these effects. Just sticking these stickers on the circuit like the regular-typed stickers!!
It's easy peasy.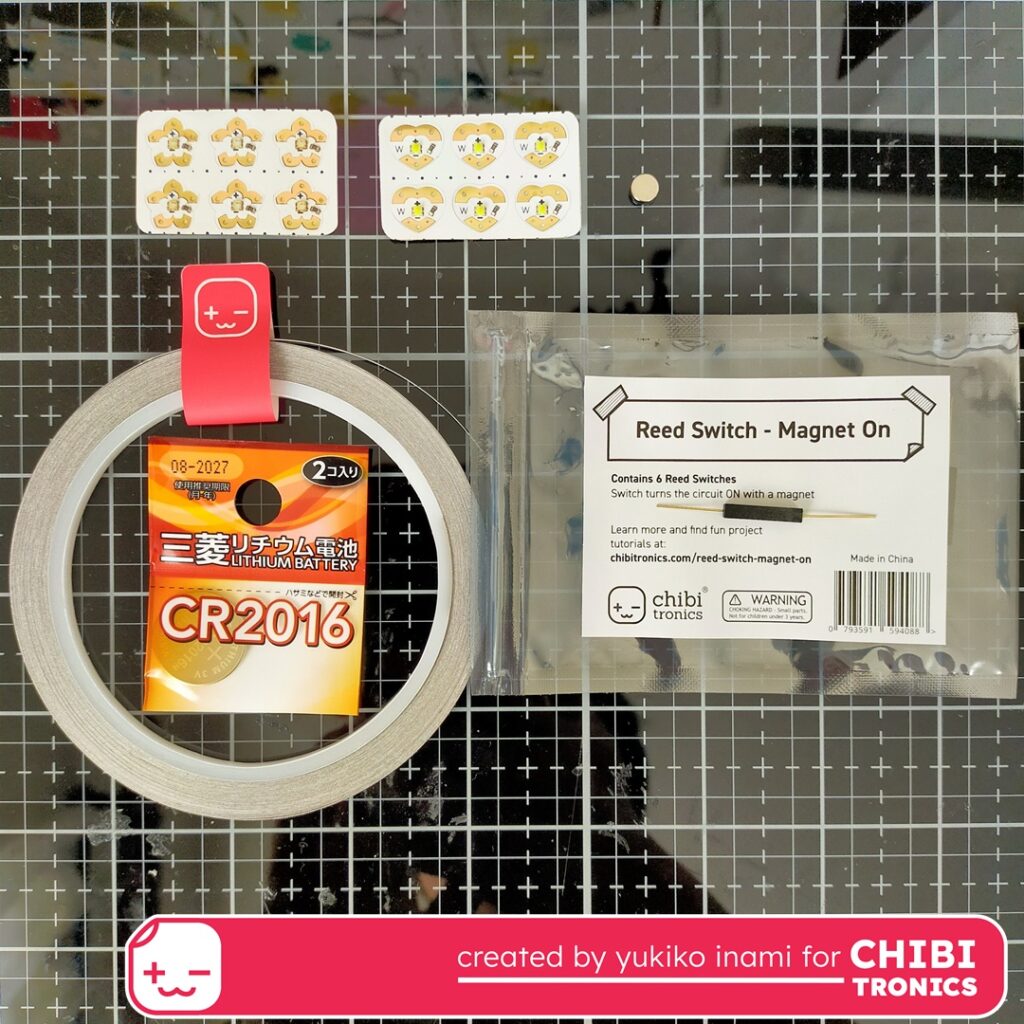 And I added the magnetic reed switch on my circuit to make the phase shift of the changing color.
Check my circuit in the below photo. The circuit is not complicated.

This circuit has three lights and two switches.
One is the push switch at the battery site. The other switch is the magnetic reed switch on the line to the right side flower-shaped LED.
When you push only the push switch, the circuit is closed on only the left side. So two lights turn on. But the right one does not work. Because the reed switch's status is off.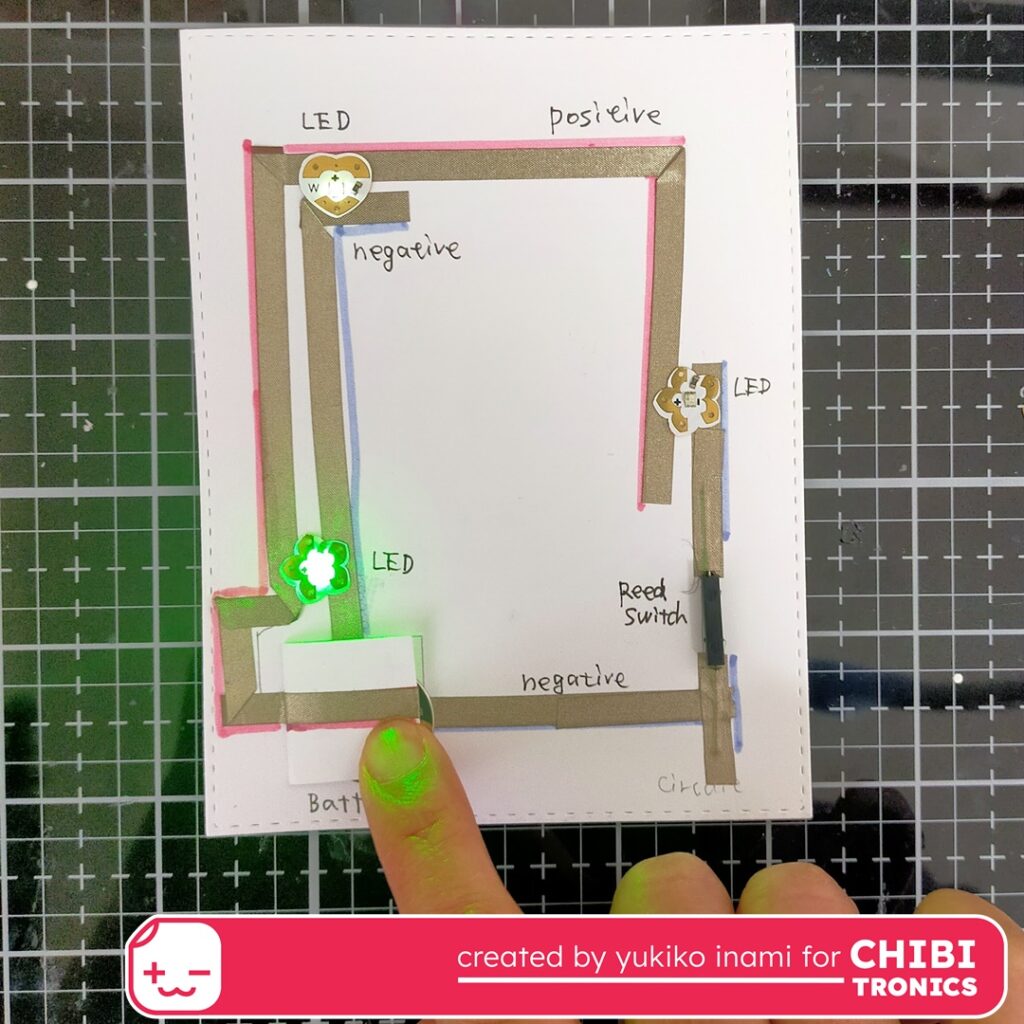 Next, when you push the push switch and the magnet works on the reed switch, all circuit is closed and all lights turn on.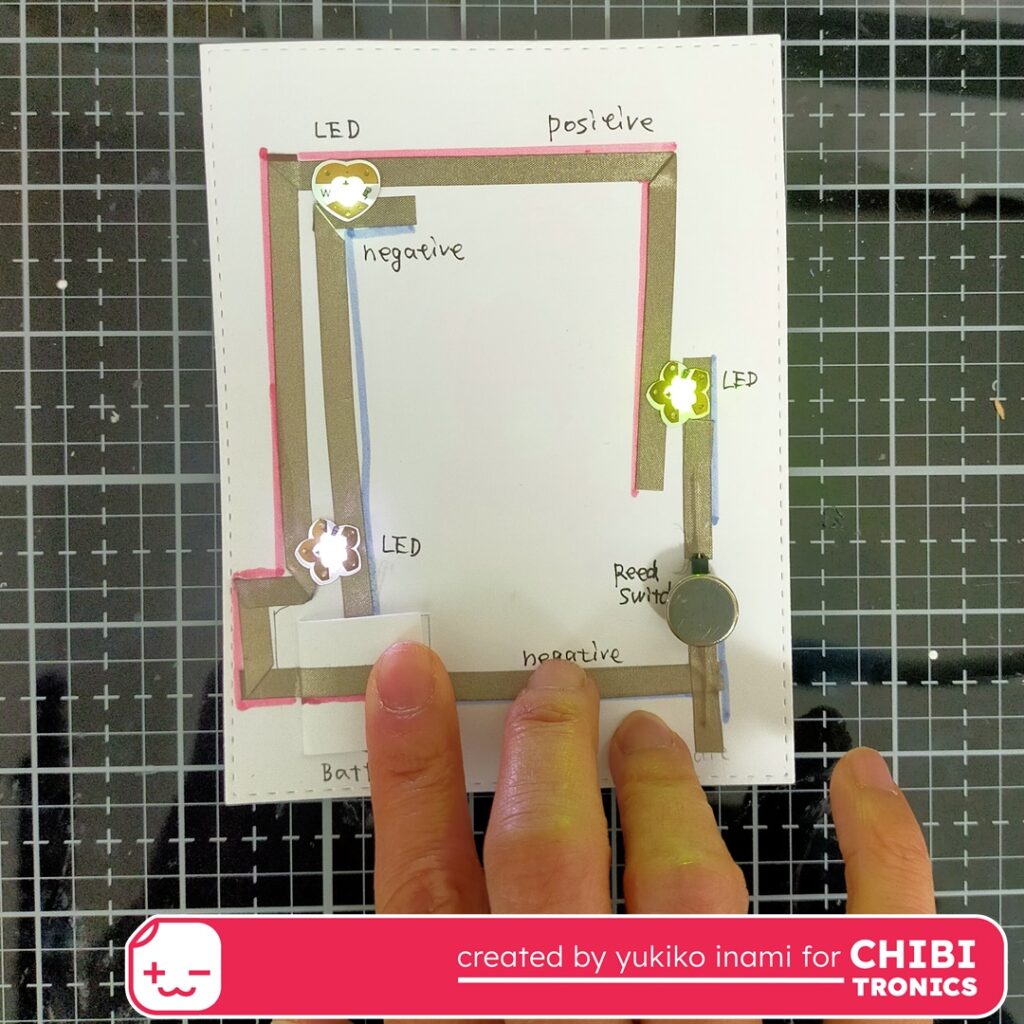 And we can enjoy the additional effect in this circuit.
Flower-shaped LED is starting the color changing from the moment turning on the power.
As you can see, this light starts the color-changing with red color.
So the two flower-shaped LEDs change color synchronously when you push the push switch in the state of the reed switch is on in advance.
And the different timing of the power supply to the two lights makes the color-changing independently.
Please check how to work this circuit without the cover panel in the below movie.
Supplies
・Somebunny I Love stamp set (Vault) ; My Favorite Things
・Starry skies; Lawn Fawn
・Puffy Cloud Borders; Lawn Fawn
・Animating LED stickers Rainbow Fade, White Fade; Chibitronics Coming around this summer
・Reed Switch-Magent on ; Chibitronics
・Conductive Fabric Tape; Chibitronics
・Cell Battery CR2016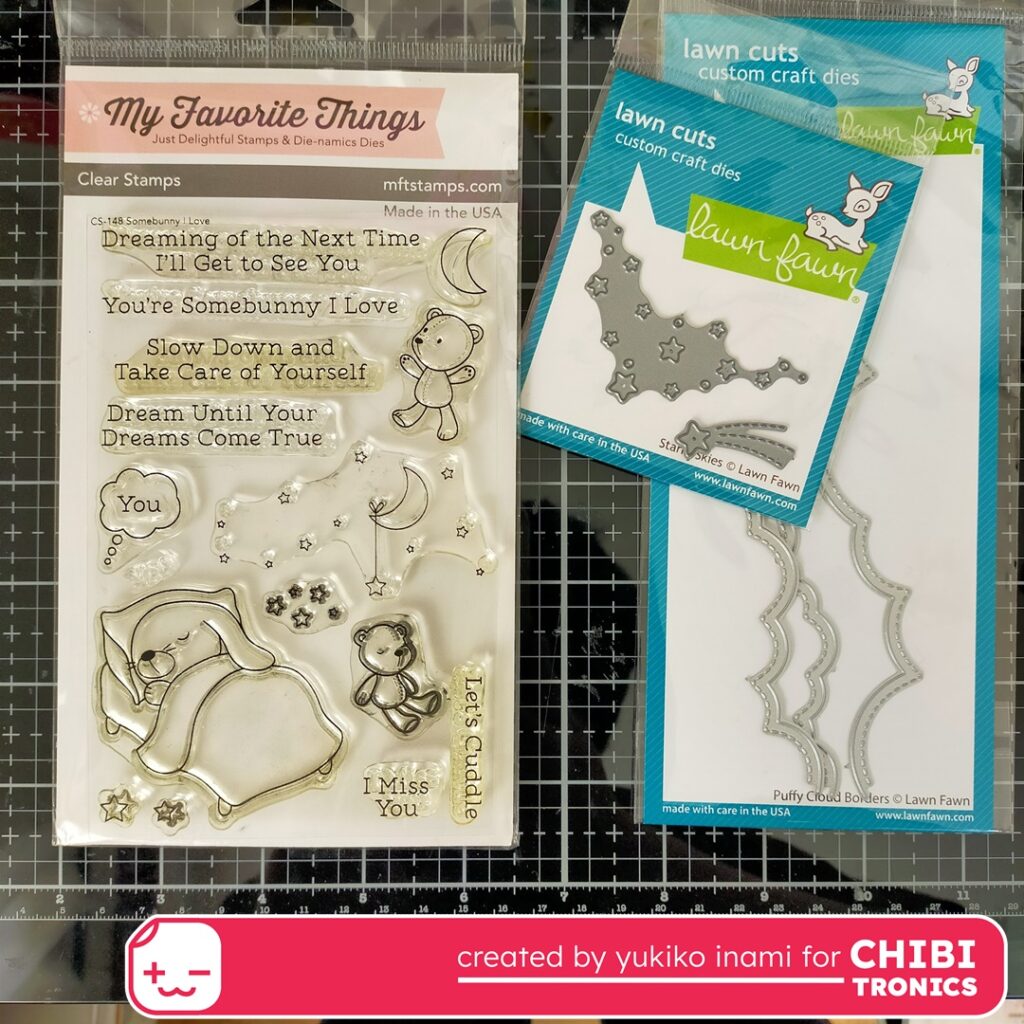 Thank you for stopping by!
We have some waiting time for these stickers to come.
The design team members would show you more projects using the animating LED stickers.
We are so excited about these new lights.
Please stay tuned!
Yukiko
Dreaming magical color card using the coming Animating LED sticker with the magnetic reed switch